IMPORTANT DATES TO REMEMBER
8/27- (Tuesday) JH Flag Football vs Leading Edge – Pacana Park at 4:30 PM  

8/28- (Wednesday) EARLY RELEASE – Pick-up at 1:45 PM  

8/29- (Thursday) DOLLARS FOR DUDS   

8/29- (Thursday) Flag Football vs Legacy Maricopa – Copper Sky at 4:30 PM  

8/29- (Thursday) JH Volleyball vs MASSA Tucson – Tucson at 4:30 PM  

8/30- (Friday) JH Volleyball vs Academy Del Sol – Academy Del Sol at 4:30 PM  

9/3- (Tuesday) JH Flag Football vs RedRock – RedRock at 4:30 PM  

9/3- (Tuesday) HS Girls Volleyball vs Southwest Leadership – Copper Sky at 4:30 PM  

9/4- (Wednesday) JH Flag Football vs Pathway – Pacana Park at 4:30 PM  

9/5- (Thursday) HS Girls Volleyball vs Telisis Prep – Telisis Prep at 4:30 PM  

9/6- (Friday) JH Volleyball vs Imagine Coolidge –  Imagine Coolidge at 4:00 PM  

9/10- (Tuesday) PTO Meeting – Elements at 7:00 PM  

9/19- (Thursday) Constitution Night – Elements at 6:30 PM  
TEMPORARY OFFICE: 16000 Maricopa Rd. – Elements @ UltraStar (North side of building)

OFFICE HOURS: Monday – Thursday  7:30 am – 4:00 pm

SCHOOL HOURS: Monday – Thursday  8:00 am – 3:30 pm

PHONE: 520-367-3800

FAX: 520-367-3801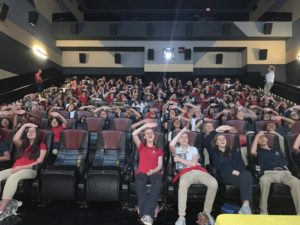 BRAIN GAMES, and DANCING, and ZOMBIES, OH MY!!! 
Our first Assembly Day was so much fun!!  The scholars had a great time testing their brain skills, learning new dance moves,  and curing zombies through problem solving (escape room style)!  A huge thank you to all of the teachers for their hard work in making this day a success!  It was a blast!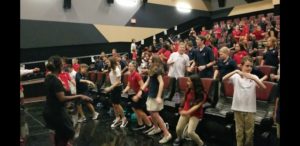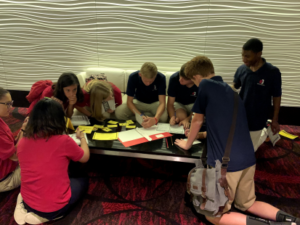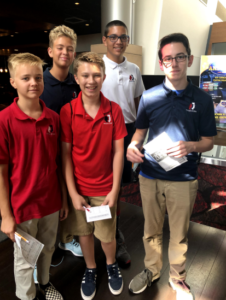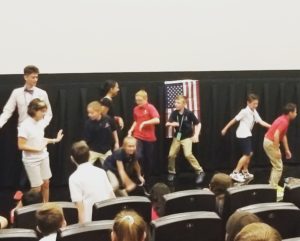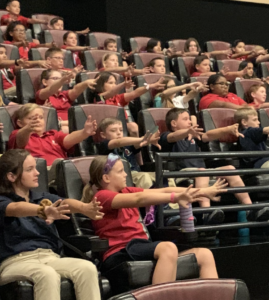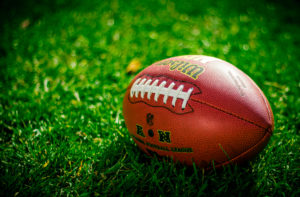 COURSE FEES ARE DUE 
All course fees are now due for the fall/winter semester.  Payments are made online at https://hamaricopa.com/payments/
BE SURE TO ENTER YOUR PAYMENT METHOD IN THE PAYPAL SECTION TO COMPLETE THE PAYMENT.  PAYPAL WILL EMAIL YOU A RECEIPT ONCE PAYMENT HAS BEEN CONFIRMED.
Class and sports fees must be paid IN FULL to attend the class or perform in the extracurricular activity.
If Fees are not paid, the scholar will be dropped from the class and re-scheduled to a non-fee bearing class.  NO refunds are given after the first 3 weeks of class.
Here is a list of the course fees for your reference:  2019-20 Maricopa Course Fees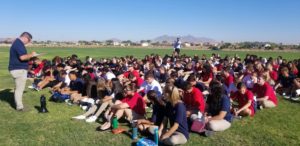 We Passed our First Practice Fire Drill with Flying Colors!!! 
We had our first practice fire drill this week and the Ak-Chin Fire Department was really impressed with how quickly and orderly the scholars and staff exited the building!  As the scholars returned back to class, the Ak-Chin Fire Department gave high-fives to the scholars!  What an honor to work with these amazing first responders!  We thank them for their service!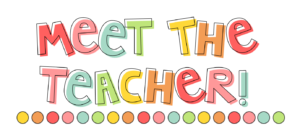 Heritage Academy introduces Mr. Enrique Rivera to the Maricopa campus as our Spanish Teacher! 
Mr. Rivera graduated from ASU Tempe with a Bachelors in Linguistics and a Master of Teaching English to Speakers of Other Languages. During the time he went to school for his master's degree, he also worked as a Spanish interpreter for a year and a half.
Mr. Rivera is passionate about language learning and speaks English, Spanish, and Mandarin Chinese.  His own experience in learning a second language is not only an opportunity to enrich the mind, but it also opens the door to new worlds and a better understanding of the world around us.  This school year he is excited to share his own passion for language learning with his students and see them grow!
Please join us in welcoming Mr. Enrique Rivera to our family of Heroes!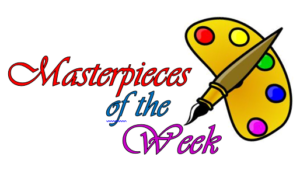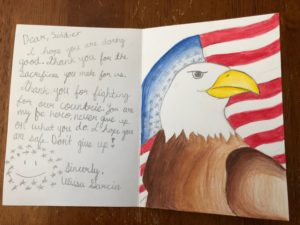 Artist: Ulissa Garcia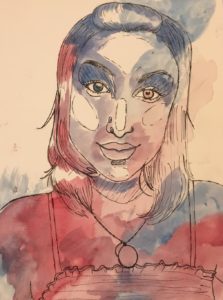 Artist: Anna Maria Timpano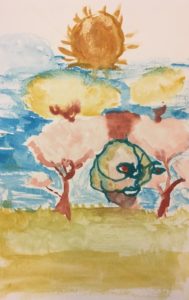 Artist: Jacob Livingston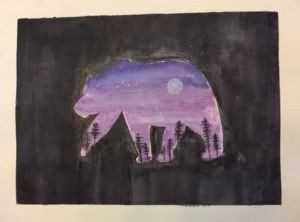 Artist: Jennifer Verduzco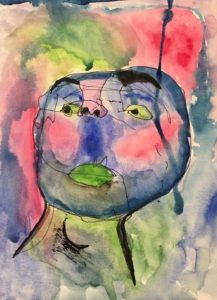 Artist: Kim Daniels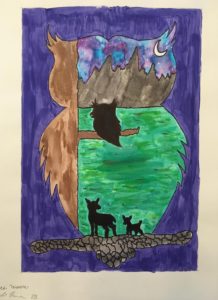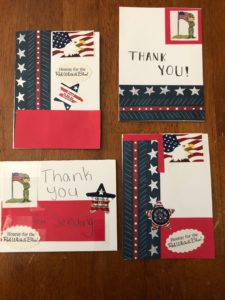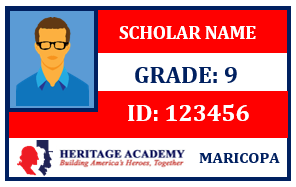 Student IDs have been reprinted and will be distributed on Monday in 2nd hour.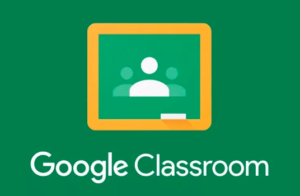 Trouble logging into Google Classroom??
***HERE ARE A FEW HELPS:
To Sign in for the first time
Go to classroom.google.com and click Go to Classroom.
Enter your scholar's email and click Next.  (Firstname.StudentID@hastudents.us) Please Note***The email ends in .US not .COM and only the first 8 characters are allowed for the first name.  (For example, if your name is Johnathan, your ID will be Johnatha.STUDENTID@hastudents.us).  The student ID can be found in powerschool or on your scholar's schedule.  
Enter your password and click Next.  For the first time, the password is Student

1

with a capital S.                                 
If there is a welcome message, read it and click Accept.                                                                                                       
Click I'm A Student or I'm A Teacher.
Note: Users with personal Google Accounts won't see this option.
Click Get Started.


How to join a class 

 You have 2 ways to join a class:

Join a class with a class code—If your teacher gives you a class code, use this code to add yourself to the class. Your teacher might give you the code while you're in class or email it to you.
Accept an invitation from your teacher—If your teacher sends you an invitation, you'll see Join on the class card on your Classroom homepage.

Forgot or lost the class code? Code won't work?

If you deleted, lost, or forgot the class code before joining a class, ask your teacher to resend the code or set a new one. If the code isn't working, ask your teacher for help.

Note: You only use the class code once to join the class. You are then enrolled in the class, and you don't need to re-use the code again.

Join a class

You must be signed in to Classroom before you can join a class. Unsure if you're signed in? Learn more about how to sign in to Classroom.

Join a class with a class code

At the top, click Add   Join class.
Enter the class code your teacher gave you and click Join.
A class code consists of 6 or 7 letters or numbers. For example, hjhmgrk or g5gdp1.

Accept an invitation from your teacher

On the class card, click Join.

WANT TO SEE YOUR SCHOLAR'S SCHEDULE, GRADES, ATTENDANCE, & MORE?  
At Orientation, you received a blue folder with your Powerschool Login codes and instructions.
Here's where to start:  
1. Go to the website: http://hamaricopa.com/ and click on PowerSchool located in the upper right
section of the web page.
2. Click Create Account
3. Enter your name, email, username (whatever username you want to use) and password
(whatever password you want to use).
4. Type in your student name where it says STUDENT NAME.
5. Under ACCESS ID, enter your child's Parent Access ID (use all capital letters);
and under ACCESS PASSWORD enter your child's Parent Access Password.
6. Choose a relationship.
7. Click ENTER.
8. Repeat step # 1 and login to your parent account with the Username and Password you just
created.
9. After logging into your account please verify and update personal information through the
Power Announcement option on the left hand side of the Home Page.
Download the Powerschool app for easy access.  The District Code is WMRJ 

COME BE A PART OF IT!
NEXT PTO MEETING:
TUESDAY, SEPTEMBER 10th – 7:00 PM
LOCATION: ELEMENTS @ ULTRASTAR
JOIN US ON FACEBOOK: https://www.facebook.com/groups/heritageptomaricopa/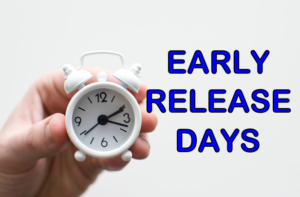 Our next early release day will be Wednesday, August 28th!  School will dismiss at 1:45 pm and Scholars will need to be picked up no later than 2:15 pm.  We apologize for any inconvenience this may cause.  Please mark your calendars, and we will send more reminders as the dates get closer.  Thank you for your help on this!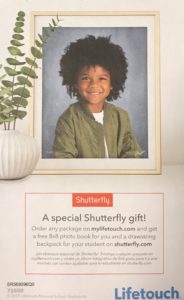 PICTURE RETAKES WILL BE   
SEPTEMBER 18TH
UNIFORMS ARE REQUIRED!  
Look for more details to come!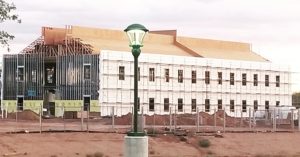 DRYWALL HAS MOVED TO THE 2ND FLOOR…  
Have you wondered why the builders haven't enclosed the sides but are installing the drywall?  Each piece of drywall weighs 110 lbs, which is too heavy to bring in piece by piece.  They lift all of the drywall up to the 2nd floor from the outside using heavy equipment, and then move it in through  the open access!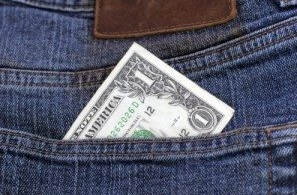 SCHOLAR COUNCIL PRESENTS…. 
DOLLARS FOR DUDS
THURSDAY, AUGUST 29th 
$1.00 for shirt & $1.00 for pants/shorts
On Dollars for Duds days, students are allowed to wear non-uniform clothing (INCLUDING JEANS) that meet Heritage Standards.  $1.00 for shirt and $1.00 for pants/shorts.   Dollars for Duds is optional and students do not have to participate. Money raised goes to support Scholar Council and the school activities and dances they support.
Heritage Standard means: no sleeveless or midriff shirts; shorts must be 4″ from the middle of the knee and skirts must come to the knee:  no cargo pants or shorts; no pants or shorts that have holes, or are ripped or torn; and no inappropriate slogans or symbols on the clothing. If a scholar is wearing  inappropriate clothing, they will be dress coded and sent home to change.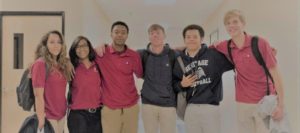 JUST A FEW REMINDERS ON UNIFORM DRESS CODE: 
Our handbook states that skirts must be no shorter than to the top of the knee when sitting or standing (front and back).  If skirts have been purchased at Educational Outfitters, they may still be too short.  Please double check your daughter's skirts are the correct length according to the handbook.

Shorts must be no shorter than four inches from mid knee.  
Uniform Guidelines:
·

   Heritage Polo – Red, White, or Blue 

must be purchased from an approved uniform vendor

(

Heritage Logo Required

).
·   Pants, shorts or skirts/dresses can be purchased anywhere as long as they meet the dress code standards (must be beige khaki (lightest color option) or navy. Skirts/dresses must be knee length. Shorts must be no shorter than four inches above the knee. Cargo pockets are not allowed. No Jeans.
·

   Outer wear (sweatshirts, sweaters, jackets) can be purchased anywhere as long as they meet the dress code standards (must be solid red, white, or navy blue with no graphics or lettering. (Heritage Logo not required)
·
Sports/PE
must be from an approved uniform vendor
.
(Educational Outfitters/Printed Desert ONLY) Uniform consists of navy blue basketball shorts with HA logo and a solid red t-shirt with HA logo.
THERE ARE (3) APPROVED UNIFORM VENDORS TO CHOOSE FROM:
SERVING UP A SUCCESSFUL LUNCH SERVICE
TIP:  MAKE SURE YOUR ORDER IS COMPLETE AND FULLY PAID FOR.  WE HAD A FEW SCHOLARS WHO THOUGHT THEY HAD ORDERED LUNCH THIS WEEK, BUT PAYMENT WASN'T COMPLETE IN THE CART.    
We take the guesswork out of what's for lunch by delivering hot, delicious meals directly to your child's school. http://www.myhotlunchbox.com/
We do not charge any fees to create an account or to order student's lunches. Our meal prices are typically at or below a restaurant's in­ store price. Place orders and process payment on our secure website.  No more forgetting or losing lunch money!
No minimum orders. You can order lunches for one day, one week or months in advance. Add, edit, or cancel an order up to noon on the day before delivery.  You can print a calendar view of lunch orders and receive weekly opt-in email reminders.  Additionally, if you add orders and forget to process payment you will receive an alert.We offer a range of selections at a variety of price points. Our menus include combos, entrees and a la carte options.
My Hot Lunchbox is happy to accommodate gluten-free, dairy-free and vegetarian meal choices.  We are a peanut free company.  Our Customer Service Team is happy to help. For any inquires please call: 1-888-894-8295.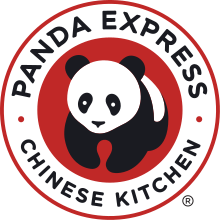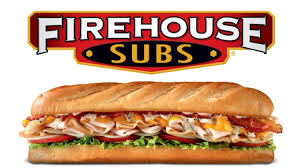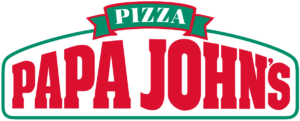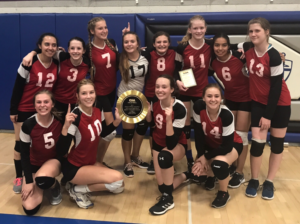 PLAYING SPORTS FOR THE  2019-2020 SCHOOL YEAR??
Your scholar will need to fill out the ATHLETIC PACKET which includes a physical. Sports physicals are available at Dignity Urgent Care (next to McDonald's) for $25, or most doctor's offices will fill out the physical form if your scholar has had a well-check with them within the last year for no charge.
A SPORTS/PE UNIFORM is required for all sports classes (with the exception of bowling and golf.  The uniform must be from an approved uniform vendor. (Educational Outfitters or Printed Desert). The uniform consists of navy blue basketball shorts with HA logo and a solid red t-shirt with HA logo.
Educational Outfitters: http://phoenix.educationaloutfitters.com/heritage-academy-maricopa-campus/
 Printed Desert: https://heritageacademyuniforms.com/ 
LOOKING FOR A CARPOOL??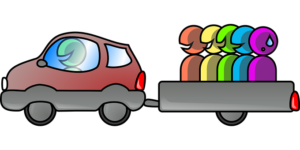 JOIN OUR PTO FACEBOOK PAGE TO FIND OTHER FAMILIES INTERESTED IN SHARING A RIDE TO SCHOOL!
A forum is available for parents who would like to organize carpools with other Heritage families from their own neighborhoods to our temporary school site, Elements at UltraStar.