IMPORTANT DATES TO REMEMBER
1/30 PROSPECTIVE FAMILY INFORMATION NIGHT – 6:00 PM @ the Heritage Campus

1/30 DOLLARS FOR DUDS – $1 for shirt & $1 for pants/shorts

1/31 OPEN ENROLLMENT ENDS – Lottery will take place the following week

2/7 BALLROOM VALENTINE FUNDRAISER – 6:00 – 7:30 PM in #208 – $10/person 

2/11 PTO MEETING – 7:00 PM Room #115

2/17 PRESIDENT'S DAY – No School

2/20 PARENT INFO NIGHT/ OPEN HOUSE – 6:00-8:00 PM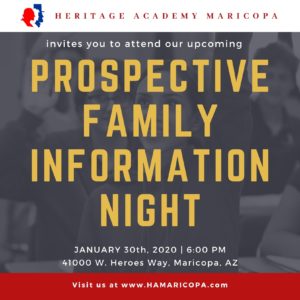 Do you know any families who want to learn more about attending Heritage Academy next fall? Please share our upcoming event on January 30 with them! The info session starts promptly at 6:00 pm.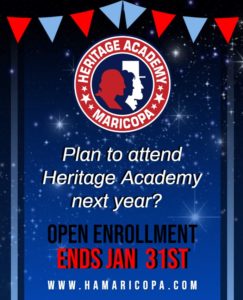 OPEN ENROLLMENT ENDS IN 1 WEEK!  
  Our open enrollment period for the next school year ends January 31st.  What does this mean for you?  
EXISTING SCHOLARS – As an existing family within our school, you are extended the opportunity to reserve your scholar's space for next year. Click the following link to ensure your spot: https://hamaricopa.com/re-enroll/.  Please complete one for each scholar that currently attends Heritage Academy Maricopa. 
NEW SCHOLARS – Do you have friends or family members planning to attend Heritage next year?  They will want to complete the enrollment application by January 31st. A LIMITED NUMBER OF SPACES ARE AVAILABLE.   https://heritageacademyaz.com/enroll/. If the application is received by January 31st, it will be entered into the lottery in February.  Any applications received after January will be placed on a wait list until space becomes available in the requested grade. 
By way of information, we are currently on a wait list for all grade levels for scholars wanting to attend this semester.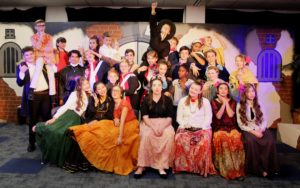 ALL 2ND SEMESTER COURSE FEES ARE NOW DUE!
Payments are made online at https://hamaricopa.com/payments/
You can check your balance on PowerSchool.

BE SURE TO ENTER YOUR PAYMENT METHOD IN THE PAYPAL SECTION TO COMPLETE THE PAYMENT.  PAYPAL WILL EMAIL YOU A RECEIPT ONCE PAYMENT HAS BEEN CONFIRMED.

Class and sports fees must be paid IN FULL to attend the class or perform in the extracurricular activity.

If Fees are not paid, the scholar will be dropped from the class and re-scheduled to a non-fee bearing class.  NO refunds are given after the first 3 weeks of class.
Here is a list of the course fees for your reference:  2019-20 Maricopa Course Fees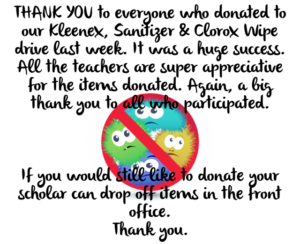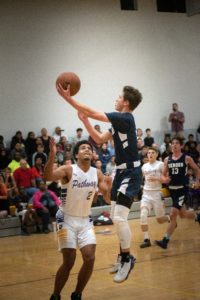 PLAYING SPORTS THIS SEMESTER??
Your scholar will need to fill out the ATHLETIC PACKET which includes a physical, unless they previously turned one for 1st semester.   Athletic Packets are good for 1 year and are due February 1, 2020.  
Sports physicals are available at Dignity Urgent Care (next to McDonald's) for $25, or most doctor's offices will fill out the physical form if your scholar has had a well-check with them within the last year for no charge.
A SPORTS/PE UNIFORM is required for all sports classes (with the exception of bowling and golf.  The uniform must be from an approved uniform vendor. (Educational Outfitters or Printed Desert). The uniform consists of navy blue basketball shorts with HA logo and a solid red t-shirt with HA logo.
Educational Outfitters: http://phoenix.educationaloutfitters.com/heritage-academy-maricopa-campus/
 Printed Desert: https://heritageacademyuniforms.com/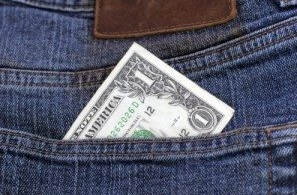 SCHOLAR COUNCIL PRESENTS…. 
DOLLARS FOR DUDS
THURSDAY, JANUARY 30th 
$1.00 for shirt & $1.00 for pants/shorts
On Dollars for Duds days, scholars are allowed to wear non-uniform clothing (INCLUDING JEANS) that meet Heritage Standards.  $1.00 for shirt and $1.00 for pants/shorts.   Dollars for Duds is optional and scholars do not have to participate. Money raised goes to support Scholar Council and the school activities and dances they support.
Heritage Standard means: no sleeveless or midriff shirts; shorts must be 4″ from the middle of the knee and skirts must come to the knee:  no cargo pants or shorts; no pants or shorts that have holes, or are ripped or torn; and no inappropriate slogans or symbols on the clothing. If a scholar is wearing  inappropriate clothing, they will be dress coded and sent home to change.
2019-2020 JH History Tour 

 


(7th & 8th Grades)




Northern Arizona - April 29th & 30th
***REMINDER: 3RD PAYMENT DUE***
Only a few spots still available!!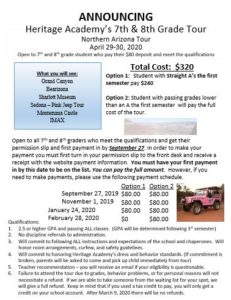 Please FILL OUT THIS TOUR AGREEMENT and return it to the front office!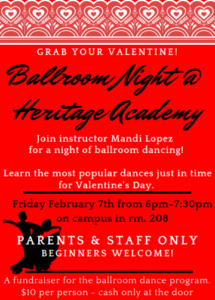 Wish you could take a ballroom class? 
Well you are in luck!  Join Ms. Lopez with this exclusive Heritage offer and learn how to dance just in time for Valentine's Day!
Friday, February 7th from 6:00 – 7:30 pm 
$10 per person (Cash at the door)
All proceeds will go directly to the scholars for costumes for their event, "The Ballroom Spring Show" on April 30th.  If you cannot attend, we will still be glad to accept donations before or after the event, please see Ms. Lopez.
Please click the link below to RSVP 

CLICK HERE TO ORDER YOURS TODAY!!
Price: $22.37
Deadline: March 31st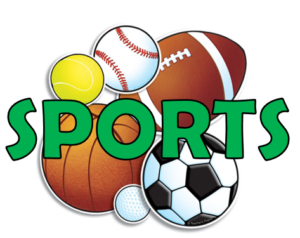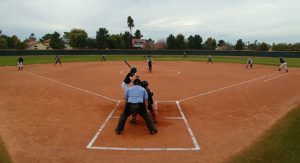 The junior high softball team has turned around their season after a slow start. The team is now currently ranked 10 out of 21 schools in their division and are currently named one of the top 5 rising teams in the state.
Their last game was against the number 1 ranked Dobson Academy!  The Heroes put on the best display of defense all year, holding them to a 3-0 lead for the first 3 innings. The game before that was a hard fought victory, in the rain, 17-13 against Legacy East Mesa. Coach Klepfer believes the team will be ready for the playoffs and said, " We will surprise some teams if they are not prepared for us. Once your in the playoffs anything can happen."
The girls are scheduled to play Red Rocks this Tuesday 4:30 at Copper Sky, so come out to support the team.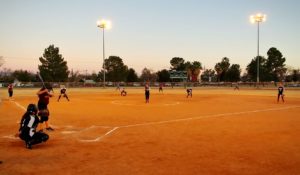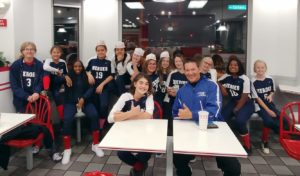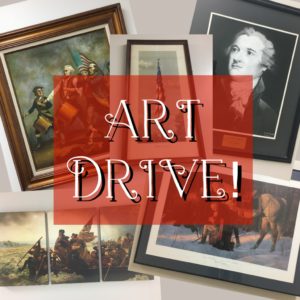 Heritage Academy Maricopa will be participating in an Art Drive to decorate the halls of our new school building now through January 31st.
Do you have any Patriotic pictures, Americana decor, Images of traditional American landscapes, Flag pictures or Founding Fathers portraits gathering dust? We would love to hang it on our walls! If you would like to donate a new or gently used piece of art, drop it off at the front office!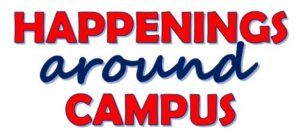 Ms. Fairbanks' 7th grade classes participated in a "Coming to America" project!  Scholars collected the data and then compared their families immigration experiences with their classmates.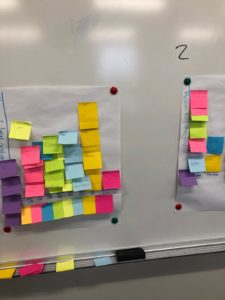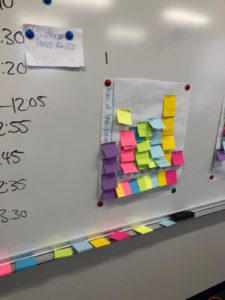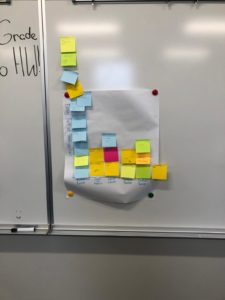 Mr. Hettinger's Filmmaking class began their intro to visual storytelling.  These beginning scholars created a narrative photo essay using 10 photos.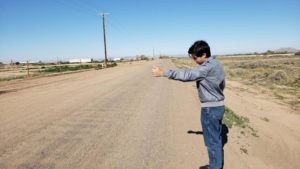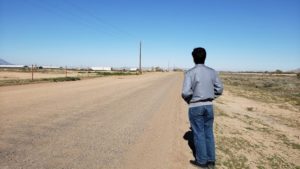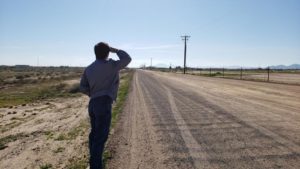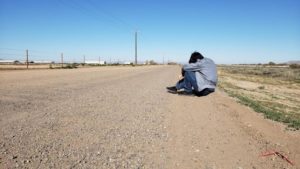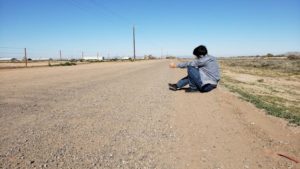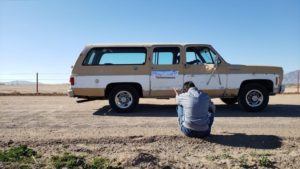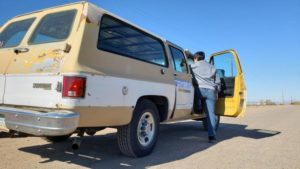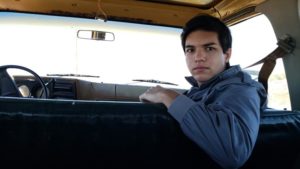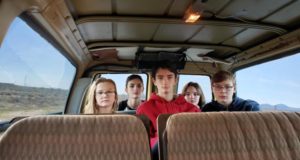 The advanced filmmaking class used the element of negative space to tell a story in one photo.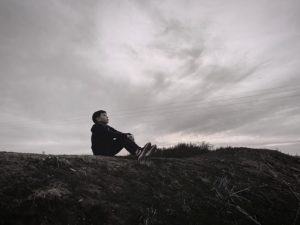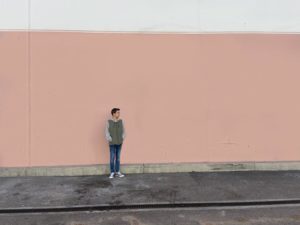 The 7th grade science classes had so much fun with Mrs. Titus this week identifying minerals.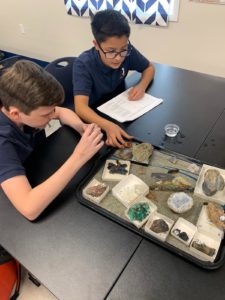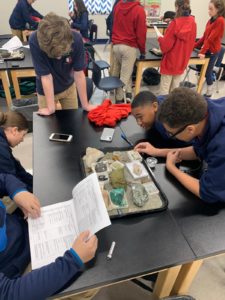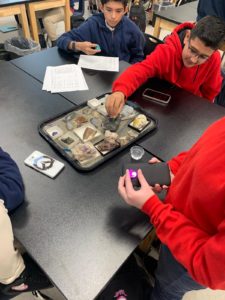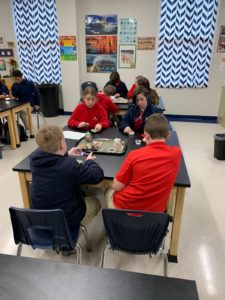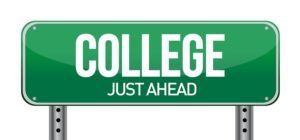 CLICK HERE for a helpful resource on ACT & SAT testing for your college applications. 
It is recommended that students take the ACT and/or SAT exams in the spring of their junior year and the fall of their senior year.  Registration should be made at least 6 weeks prior to test date. Check websites for dates and registration.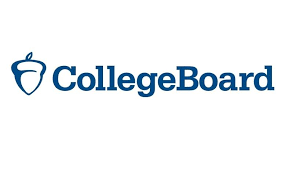 CLEP® exams are an additional opportunity for your students to earn college credit in high school and get a head start on college. More than 2,900 U.S. colleges and universities award credit for a passing CLEP score, and with one CLEP exam, a student could save up to $1,000 or more in tuition.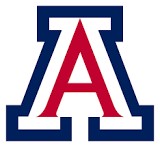 The University of Arizona Department of Medical Sciences' Summer Internship will begin accepting applications in February. This internship is located here on the Phoenix campus, and would be great for students interested in the medical field! The link can be found below for any students who might be interested.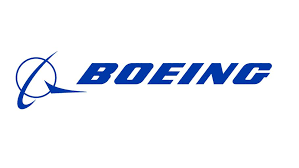 The Boeing High School Scholars Program  
The Boeing High School Scholars Program is a highly selective program that provides high school students with an opportunity to experience college level course work in engineering at Embry-Riddle Aeronautical University with other promising engineering peers. The Boeing Corporation in partnership with ERAU Prescott offers full or partial scholarships to cover the cost of an engineering summer program. Scholarships do not cover travel expenses to or from ERAU. There are Boeing Scholarship spaces available in the following programs: Aerospace Engineering "Aero Track", Aerospace Engineering "Astro Track", CESE Arduino, and CESE Near Space Research. Female and minority students are strongly encouraged to apply.
https://secure.touchnet.net/C20722_ustores/web/product_detail.jsp?PRODUCTID=162&SINGLESTORE=true