IMPORTANT DATES TO REMEMBER
10/17 – PSAT/NMSQT EXAM – 7:30 am – 11:30 am @ Laveen Campus (See Post for Details)

10/19-10/22 – POWDER PUFF PRACTICE – 3:45 pm – 4:45 pm @ Pacana Park (See Post for Details)

10/20 & 10/22- POWDER PUFF CHEER PRACTICE – 7:00 – 9:00 PM (10/20) & 5:30 – 6:30 PM (10/22) @ Heritage Gym (See Post for Details)

10/23– THE TRAIL OF LEGENDS – 7:00 – 9:00 PM (See Post for Details)

10/26-10/29 – POWDER PUFF PRACTICE – 3:45 pm – 4:45 pm @ Pacana Park (See Post for Details)

10/27 & 10/29 POWDER PUFF CHEER PRACTICE – 7:00 – 9:00 PM @ Heritage Gym (See Post for Details)

11/3 – POWDER PUFF CHEER PRACTICE – 7:00 – 9:00 PM @ Heritage Gym (See Post for Details)

11/5 – POWDER PUFF GAME – 4:00 pm – 6:00 pm @ Heritage Academy (See Post for Details)
IMPORTANT SCHOOL INFORMATION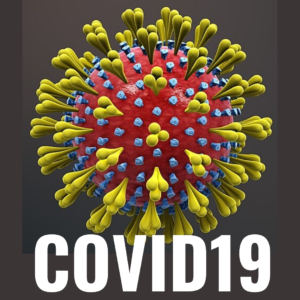 We hope everyone had a great fall break!
As you know, just prior to fall break we learned that a few of our scholars and staff had tested positive for COVID-19. Those individuals observed the recommended quarantine or isolation period over fall break and most are completely recovered and back on campus this week.
Moving forward, please be smart and do your part to prevent the presence or spread of COVID-19 on our campus. If ANYONE in your family is experiencing COVID-like symptoms or suspects that they might have COVID, please keep your scholar(s) at home until you can verify if COVID is present in your family, or not.
Thank you to those families who contact Mr. Halterman this week to discuss concerns and protocol for how to handle suspected or confirmed exposure to COVID. Please remember that at this time, wearing a mask while in the building is mandatory for all scholars, parents, and staff unless they have an exemption that has been approved by school administration.
Sincerely,
Heritage Academy Administration
A Few Reminders to Keep our Scholars Safe!  
DAILY HEALTH SCREEN (INCLUDING TEMPERATURE CHECKS) – In your agreement to come back to campus for in-person learning, you agreed to perform a health screen every day BEFORE your scholar comes to school as noted in the mitigation plan (CLICK HERE). 
Scholars must not come to school if they exhibit any of the following symptoms:
● fever of 100.4 degrees or higher, or chills
● shortness of breath or difficulty breathing
● muscle aches
● sore throat
● headache
● fatigue
● congestion or runny nose
● cough
● vomiting
● diarrhea
● new loss of taste or smell
HAND WASHING & CLEANING – Once scholars are on school grounds, we ask that they wash their hands immediately in the restrooms (gym or new building – staff will be outside to guide).  Scholars will also be asked to wash hands or use hand sanitizer at the beginning and the end of each class.  They will also be asked to clean their desk at the end of each class.  Cleaning by scholars has been and always will be a part of being at Heritage.  During COVID we know our scholars will step up and help out in this area. 
DON'T FORGET YOUR MASK – We want you to be aware that due to class sizes social distancing will be limited in many areas.  The recommendation in this case is to have all desks in a row and scholars in masks. You will see this in many classrooms.   Masks will be required on campus for teachers and scholars.   Masks DO NOT need to be red, white, or blue, however they do need to be heritage standard with no inappropriate slogans or symbols.  When social distancing is available, the masks may be taken off at teacher discretion.  For our full face covering policy, (CLICK HERE).
The Athletic Department still has Heritage Masks available.  They are 2 for $20 or $12 each.  Stop by the Athletic Office to purchase.  Cash only! 
For additional questions including procedures for COVID-19 symptoms or a positive test, please see the mitigation plan (CLICK HERE).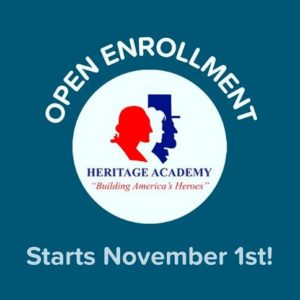 Only 2 weeks until Open Enrollment begins for the 2021-2022 school year.  If you have friends or family members that would like to join us for next year…NOVEMBER 1st is the date to remember.  Open Enrollment will run through January 31st and seats will be offered around the second week of February.  
As we prepare for re-enrollment for the 2021-2022 school year, we anticipate a continuation of increased enrollment, with many new families eager for their scholar to benefit from the quality academic environment at Heritage Academy – Maricopa Campus.  
As an existing family within our school, you are extended the opportunity to reserve your scholar's space for next year. Please complete this RE-ENROLLMENT FORM and submit it by November 15th, 2020.  Please complete one for each scholar that currently attends Heritage Academy Maricopa. 
Don't hesitate to call the office if you have any questions or concerns.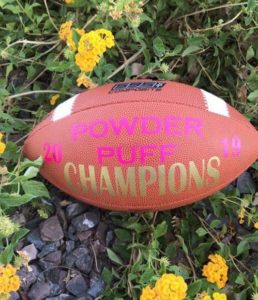 IT'S TIME TO GET YOUR PINK ON!!!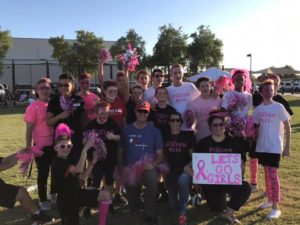 PRACTICES – October 19-22, 26-29 3:45-4:45pm @ Pacana Park (due to our field being seeded)
GAME DAY– November 5th 4:00 pm -6:00 pm @ Heritage Academy
      PINK OUT
      ENTRY COST – 1 can food each person
WHAT PLAYERS NEED TO DO  *SHOW UP FOR PRACTICE  *Need Mouth Guard  *Team Shirts $6 each (S-L) $10 each (XL-XXL)  *Donate 2 cans of food for entry to play
CHEER SQUAD PRACTICES – Tuesdays and Thursdays from (7:00-9:00 PM) @ the Heritage Gym, October 22nd will be (5:30-6:30 PM). Email Joanne Taylor if you have questions about the cheer squad  – joanne.tayl@heritageacademyaz.com
This is a BIG FAMILY EVENT and a ton of FUN!
For questions, please email or text Ashley Abercrombie at 602-920-8989.
A HUGE THANK YOU TO ALL OF OUR SCHOLARS AND STAFF THAT HELPED SEW MASKS FOR OUR ARIZONA MEDICAL WORKERS! 
WE WERE ABLE TO COMPLETE 43 KITS = 4,300 MASKS!!  AWESOME JOB HEROES!!!  
Skousen and Hoeh families sewing masks
Final Drop-off is SATURDAY (TOMORROW), October 17th from 8:00 am – 10:00 am at Heritage Academy (41000 W Heroes Way Maricopa, AZ 85138).

Other volunteer opportunities for our Maricopa community can be found on justserve.org.
Please Join the Advanced Drama Class for 
THE TRAIL OF LEGENDS
FRIDAY, OCTOBER 23rd
7:00-9:00 PM
It's a dark trail of haunting stories!  Over 22 actors in period costumes dramatizing bone-chilling tales, stories of ghosts, monster and the supernatural.  Appropriate for ages 10+.  There will be awesome Halloween treats too!  
SCHOLAR COUNCIL PRESENTS….
BUCKS for BOOS
  (DOLLARS FOR DUDS)
THURSDAY, OCTOBER 29th
On Dollars for Duds days, scholars are allowed to wear non-uniform clothing (INCLUDING JEANS) that meet Heritage Standards.  $1.00 for shirt and $1.00 for pants/shorts.   Dollars for Duds is optional and scholars do not have to participate. Money raised goes to support Scholar Council and the school activities and dances they support.
Costumes are permitted as long as they meet Heritage Standard.  NO FULL MASKS OR FACE PAINT. (Face Masks still REQUIRED).
Heritage Standard means: no sleeveless or midriff shirts; shorts must be 4″ from the middle of the knee and skirts must come to the middle of the knee:  no cargo pants or shorts; no pants or shorts that are ripped or torn; no leggings; and no inappropriate slogans or symbols on the clothing.
Since the office is closed, if a scholar is wearing inappropriate clothing, they will be dress coded and will need to change into uniforms we have on hand in the office.  Items are not allowed to be dropped off at campus.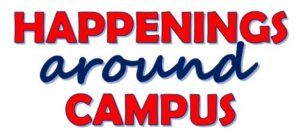 Mrs. Titus' scholars making a model of the cell cycle with Mitosis from Oreos and sprinkles.
Hannah Zamora from Mrs. Ellsworth's Financial Applications Class submitted this artwork on Dave Ramsey's 5 Foundations:
IT'S TIME TO ORDER YOUR YEARBOOK!!  
ATHLETIC UPDATE
Our Hero Student Athletes and Coaches have been busy hitting the books and their respective fields. Things are really starting to ramp up and the excitement is at an all-time high. While some were vacationing over fall break, our Girls Volleyball, Varsity Football, Varsity Boys Soccer and our Flag Football teams were representing our Heritage family doing what they love.  We could not be prouder of the strong sense of motivation, inner desire to succeed, self-discipline, humility and focus they all exert.  It is imperative that our student athletes understand they are students first.  Without the grades, scholars cannot participate in games but are expected to dress out and support their teammates. Grade checks are pulled every Monday.
A shoutout to our Flag Football Team 2 athletes for going undefeated in their games this week.  Special thanks to Mrs. Shannon Hilsinger for bringing extra water, making sure our young men are hydrated. We appreciate you!
Our Varsity Soccer team is making huge improvements, especially with a younger team.  They had their first win against Imagine Coolidge on Tuesday in an away match, and although they lost to Heritage Gateway on Thursday, the point spread was significantly lower compared to the practice scrimmage at the beginning of the season.  Awesome Teamwork Heroes!
Our Varsity Football players take the field for the first time Friday night in Coolidge against Imagine Coolidge.  Kick-off is at 7pm. On Saturday, our Cross-Country teams will enjoy cooler weather at the Trinity Invitational up in Prescott Arizona. Go Heroes!
Important note!  Varsity players are allowed to wear their game jerseys to school on game days, or Thursdays in observance of weekend games. All other athletes are required to be in the traditional Heritage academy dress code.
Is your scholar interested in Junior High Girls Soccer, Competitive Cornhole, Junior High or High School Softball?  If they are, have them signup on the interest lists located in the front office to receive more information from Mr. Miller and Mrs. Taylor.
MY SCHOOL BUCKS UPDATE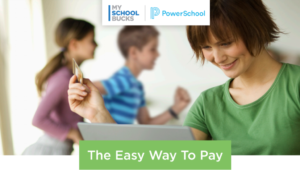 First of all, thank you for your patience as we have been working on getting our new invoice and payment system up and running. We still have a few things to work out, but we are very close to getting invoices out to you. We ask for your continued patience as we work with our new system.  
2020-2021 School Fees:
If your scholar owes school fees for the first semester of this school year, you will be receiving an invoice for those fees hopefully in the next week or so.  Once you receive the invoice, you will submit payment for those fees through MySchoolBucks. 
Fine Arts Retreat:
If your scholar plans to attend the Fine Arts Retreat, please contact Stephanie Schwarzen at stephanie.schw@heritageacademyaz.com to complete paperwork for the tour. Once the paperwork is completed, you will receive an emailed invoice for the tour fees, which you will pay online through MySchoolBucks.
ACCOUNT CREDITS:
If your scholar has account credit from last school year, you should receive an emailed credit memo showing the amount of ECA and non-ECA account credits your scholar currently has. These credits include reimbursed fees for cancelled classes and tours due to Covid 19 as well as ECA credits previously paid to scholar accounts. Those credits will be applied to invoices prior to those invoices being sent to you and should show up as a partial (in some instances as a full) payment on the invoice. 
See THIS LINK for info on how to set up MSB.
REMINDER: YOU WILL RECEIVE AN INVOICE FOR STUDENT FEES WHEN THE PROGRAM IS READY TO ISSUE FEES AND ACCEPT PAYMENTS. We cannot accept class fee payments at this time.
Fine Arts Retreat
January 6-9, 2021
Advanced scholars from all Heritage Academy campuses enrolled in arts classes  and programs may attend the Fine Arts Retreat in January.
A select group of scholars will spend three nights and four days (Wednesday Saturday) at Emmanuel Pines Camp located in Prescott, AZ. Scholars will spend  two full days in intensive study and rehearsal in preparation for a live  performance on Saturday.
Intensive Programs Offered*:
-Art
-Full Orchestra (band, strings, percussion)
-Beats of the Street (percussion & advanced piano)
-Dance
-Musical Theatre
-Ballroom dance
-Photography
-Stage Combat
-Vocal Jazz
Cost: $250 (includes transportation, meals, intensive workshops, extracurricular activities, and lodging at the camp)
AZ Tax Credit can be used to pay for this!
$125 due November1st**
$125 due December 3rd**
*Subject to change, based on enrollment
**No money will be refunded for any reason
For questions or to sign-up, please contact Ms. Schwarzen at stephanie.schw@heritageacademyaz.com
Dates
October 19 & October 26
November 2, November 16, November 23, & November 30
December 7 
January 4 & January 25
February 1, February 15, & February 22
March 1, March 22, & March 29
April 5, April 19, & April 26
May 3, May 17, & May 24
Will you or your Scholar be driving to school and parking on campus for the day? 
You will need a parking permit!  
Please complete the following PARKING PERMIT APPLICATION if you or your scholar plans to park on campus for the 2020-2021 school year.  Parking permits must be hung on the rear-view mirror at all times while on the Heritage Academy Campus.  You will be assigned a designated parking spot.  There is a $10 fee/year for SCHOLAR parking, and permits can be purchased through the school store at MySchoolBucks.com.  You will need to login or create an account to access the store.  See MySchoolBucks Post above for details on setting up an account.    There is no fee for Staff Parking.  Permits are non-transferable and there is a $10 Replacement Fee if the permit is lost or stolen.    
WANT TO ORDER LUNCH?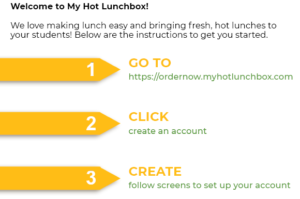 *IMPORTANT NOTES:  MAKE SURE YOUR ORDER IS COMPLETE AND FULLY PAID FOR.  YOU MUST ORDER  24 HOURS AHEAD OF TIME.  IF YOU ALREADY HAVE AN ACCOUNT, YOU WILL NEED TO UPDATE YOUR PROFILE WITH YOUR SCHOLARS CURRENT GRADE TO VIEW THE CALENDAR.
We do not charge any fees to create an account or to order student's lunches. Our meal prices are typically at or below a restaurant's in­ store price. Place orders and process payment on our secure website.  No more forgetting or losing lunch money!
No minimum orders. You can order lunches for one day, one week or months in advance. Add, edit, or cancel an order up to noon on the day before delivery.  You can print a calendar view of lunch orders and receive weekly opt-in email reminders.  Additionally, if you add orders and forget to process payment you will receive an alert.We offer a range of selections at a variety of price points. Our menus include combos, entrees and a la carte options.
My Hot Lunchbox is happy to accommodate gluten-free, dairy-free and vegetarian meal choices.  We are a peanut free company.  Our Customer Service Team is happy to help. For any inquires please call: 1-888-894-8295.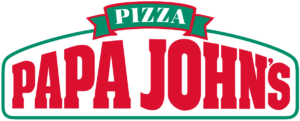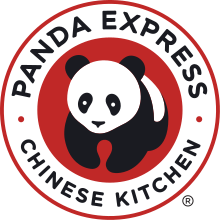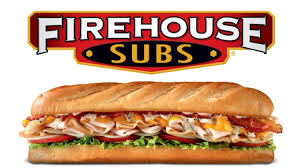 Does your scholar require medication during the school day?
Our medication policy has changed this year.  In cases where medication is required by a doctor to be given during school hours, Heritage Academy
officials administer prescription medication in the school setting in accordance with specific regulations that come from state law.
The following form needs to be completed by the doctor and delivered to the school by an adult with the medication.
Administering Meds Form 2020
Please note, medication to be given two (2) and/or three (3) times daily are to be given at home, unless specifically ordered by the doctor to be given at school. For prescription medication, there must be a written order from the physician stating the name of the medication, the dosage and the time it is to be administered and that it must be administered during school hours. There must be written permission from the parent/guardian for the medication to be administered at school. The medication must be in the original prescription container labeled by the pharmacist. Pharmacies will provide a duplicate container for school use upon request. No medications in envelopes, foil, or baggies will be accepted.
Pursuant to A.R.S. §§ 15-341(A)(35),(36), students who have been diagnosed with anaphylaxis and/or breathing disorders may carry and self-administer emergency medications while at school and at school- sponsored activities. The student's name must be on the medication container and annual written documentation, which authorizes the possession and self-administration of the medication from the
student's parent is required.
SCHOLARS WILL NEED A WATER BOTTLE!  
It is important that our scholars stay hydrated!  Drinking fountains will only be used to refill water bottles!  Please be sure your scholar brings a water bottle with them each day that they can refill!  Label the water bottle with FIRST and LAST NAME!    
UNIFORMS 
Uniforms will be required starting the first day back on campus September 9th!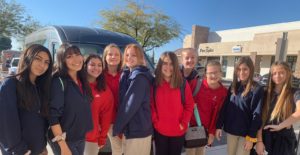 THERE ARE (4) APPROVED UNIFORM VENDORS TO CHOOSE FROM:
1. DENNIS UNIFORMS – https://www.dennisuniform.com/schools/QHR (1-2 week delivery)
2. EDUCATIONAL OUTFITTERS – http://phoenix.educationaloutfitters.com/heritage-academy-maricopa-campus/ (6-8 week delivery)  
3. LANDS' END – https://www.landsend.com/co/account/school-uniformsSchool Account # 900147471 (Under Mesa -District) (Check website for delivery times)
4. PRINTED DESERT – https://heritageacademyuniforms.com/  (Check website for delivery times)
UNIFORM GUIDELINES:
HERITAGE POLO – Red, White, or Blue must be purchased from an approved uniform vendor (Heritage Logo Required).
PANTS – Can be purchased anywhere as long as they meet the dress code standards (must be beige khaki lightest color option) or navy. No cargo pockets or leggings.  Cannot be ripped, torn, or frayed.
SKIRTS/DRESSES – MUST COME TO MIDDLE OF THE KNEE.  CHECK MEASUREMENTS OF SKIRT LENGTH FROM VENDORS BEFORE PURCHASING.  MOST OF THEM ARE NOT LONG ENOUGH.  Can be purchased anywhere as long as they meet the dress code standards (must be beige khaki lightest color option) or navy. Cannot be ripped, torn, or frayed.
SHORTS – Must be no shorter than four inches above the knee. Can be purchased anywhere as long as they meet the dress code standards (must be beige khaki lightest color option) or navy. No cargo pockets.  Cannot be ripped, torn, or frayed.
OUTERWEAR (Sweatshirts, Sweaters, Jackets) – Can be purchased anywhere as long as they meet the dress code standards (must be solid red, white, or navy blue with no large graphics or lettering. (Heritage Logo not required)
SPORTS/PE UNIFORM – Must be from one of the approved uniform vendors. (Lands' End does not carry it).   Uniform consists of navy blue basketball shorts (HA Logo Required) and a solid red t-shirt (HA Logo Required).

PSAT/NMSQT EXAM
(Grades 10th & 11th ONLY)
When: Saturday, October 17, 7:30 – 11:30 am
Where: Heritage Academy Laveen, 4275 W Baseline Rd, Laveen Village, AZ 85339, USA
***NOTE: Parents must provide your own transportation****
Description: The PSAT is an optional preparatory test for the SAT with four focus areas: reading, writing, language, and math. The most common reasons for taking the PSAT are:
To help prepare for the SAT. You will become familiar with the kinds of questions and the exact directions you will see on the SAT.

To enter the competition for scholarships from the National Merit Scholarship Corporation (grade 11). 

To assess your strengths and weaknesses on skills necessary for college study. 

To see how your performance on admissions tests compares to other students applying to college. 

To receive information from colleges when you check "yes" to Student Search Service
Registration and payment due by Sept. 25 or when all spots are filled. ONLY 50 seats available.  The cost is $20.

Sign-up now https://hamaricopa.com/payments/  (Your payment through MySchoolBucks is your registration)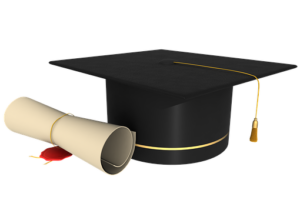 Class of 2021

– Senior Planning Meetings
Mrs. Weiler will be working closely with your family this year to assist your senior with post-graduation goals. 




Schedule your Senior Meeting now using the following link:

 https://hamaricopa.com/advising/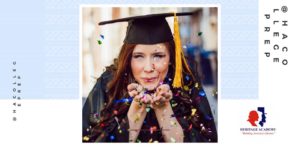 Do you have questions regarding College planning?
Heritage Academy offers advising to every scholar on campus. We will coach them along their college prep path, get them enrolled in college while in high school, and set up for future success!
Parents and scholars….. Do you have questions regarding College or high school planning?
Below is a list of topics that you may want to consider.
High school course selection

Early College Program – Dual enrollment, AP & CLEP

Earning an Associates Degree at Heritage Academy

ACT/SAT/PSAT (Which test and when?)

Financial Aid (Scholarships, Grants, Loans & FAFSA)
To schedule your appointment with Mrs. Weiler, please visit the website:  https://hamaricopa.com/advising/