IMPORTANT DATES TO REMEMBER
2/14 VALENTINE'S DANCE – SEMI-FORMAL– 7:00-9:30 PM @ CAC

2/17 PRESIDENT'S DAY – No School

3/6-3/7  A MURDEROUS NIGHT AT THE MUSEUM – Drama Production

3/16-3/26 SPRING BREAK – No School

COURSE REQUEST FORMS DUE TUESDAY 2/18
Your scholar(s) received a Course Request Form (CRF) on Thursday at school.  This form is an important tool in determining their schedule of classes for the coming school year. If your scholar is going into 7th grade, they should have a green CRF. If they are going into 8th grade, they should have a pink CRF, and if they are going into 9-12 grade, they should have a white CRF.
Most of you will likely be somewhat familiar with the CRF – it is similar to the form you used last year to request classes when you registered for school.
Over the weekend, I invite you to spend some time with your scholar(s) and fill out their CRF. They should return their CRF to their English teacher during class next Tuesday. If your scholar was absent from school today, then they should report to Mr. Halterman first-thing Tuesday morning to get their CRF, and then have it completed and turned in directly to Mr. Halterman on Wednesday.
Thank you,
Mr. Halterman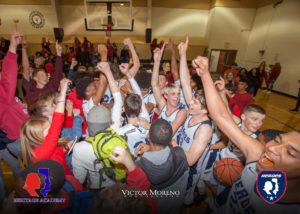 RIVAL GAME BRINGS VICTORY TO OUR HEROES
By: James Deakyne – Head Varsity Basketball Coach
Photos Courtesy of: Stacie Weyrauch and Victor Moreno
Last week, Maricopa witnessed what was one of the best nights of basketball our town has seen in recent memory!
Our Heritage Heroes took on our rivals, Sequoia Pathway in not one, but two down to the wire games!
The night began with the JV Heroes pulling off the huge upset defeating Pathway in a narrow victory. The team was led in scoring by Synorris Harrison Jr. and Diego Cerecer. Sophomore Treyden Hoffman had several steals defensively including one to seal the game. Coach Fethkenher said following the game, "He was the difference maker for us tonight. If not for Treyden, we probably wouldn't have won that game!"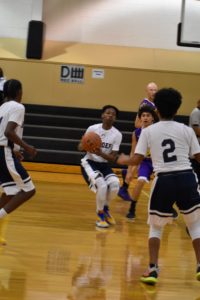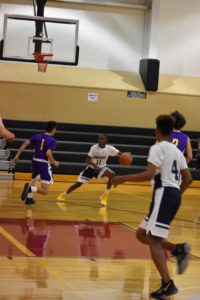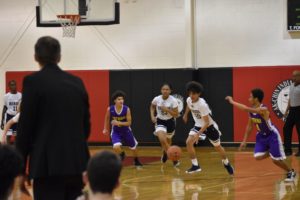 The Varsity game had all of the components of a classic. The stands were packed at Ak-Chin. Both sides had full support of their fans as the gymnasium was standing room only.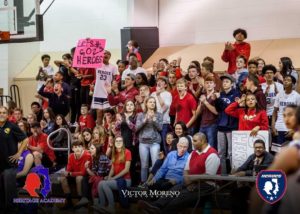 Pathway took the early lead and would hold onto it for the majority of the game. Finally, midway into the third quarter the Heroes took the lead on a deep three pointer from Josh Deakyne. The Heroes built up a 15 point lead until the Pumas came roaring back. The tied the game with 15 seconds to go. Malik Charles tipped out a key offensive rebound to Carson Carpenter who hit the game winning shot with 3 seconds to go!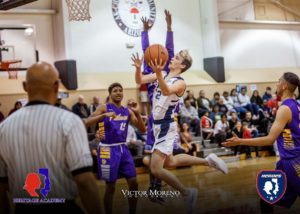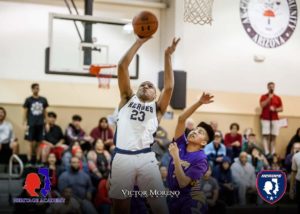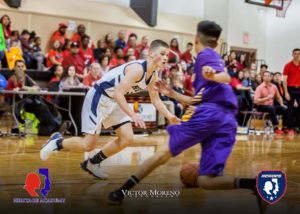 The Heroes were led in scoring by Logan Porter with 21 points, Ahmari Moody with 19 points, and Josh Deakyne with 16 points.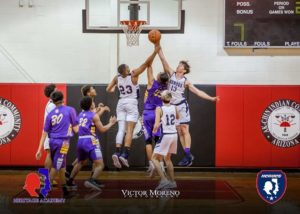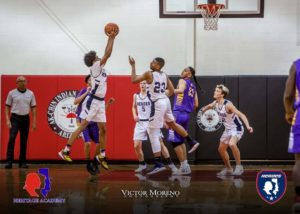 Now the Heroes prepare for the final match between them and Pathway this weekend in the first round of the state playoffs!
A HEART FELT THANK YOU
TO OUR WONDERFUL TEACHER/STAFF APPRECIATION COMMITTEE! 
Thank you for the sweet notes and yummy treats!!  We are so so grateful!!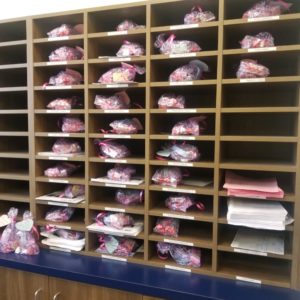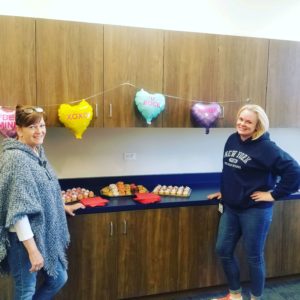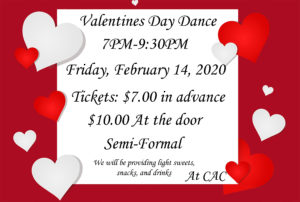 The high school Valentine's Day Semi-Formal is TONIGHT, February 14th from 7:00-9:30 PM @ CAC.  Tickets are $10 at the door.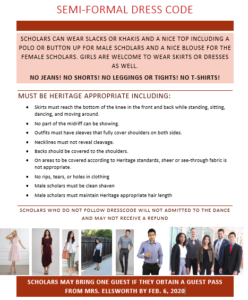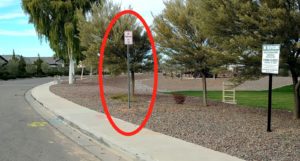 THANK YOU!  THANK YOU!  THANK YOU!  
Thank you for your cooperation in observing the no parking area that the City of Maricopa has established adjacent to our campus. We also appreciate Sergeant Hal Koozer, of the Maricopa Police Department, who has been assisting us this week in evaluating and improving traffic safety around our campus. As our school continues to grow and improve, we appreciate your consideration and support as we work together to ensure the safety of our scholars, families, and neighbors.
Sincerely,
Heritage Academy Maricopa Administration
IS YOUR SCHOLAR MISSING ITEMS?????  
Our Lost and Found is overflowing!  Please come in the office to pick up your items!  All items will be donated to the PTO and Goodwill on Thursday 2/20.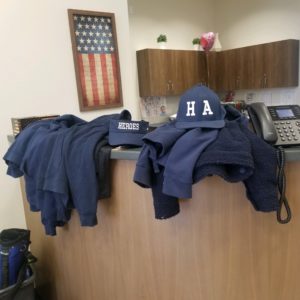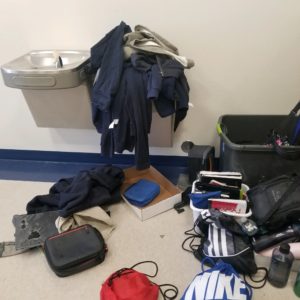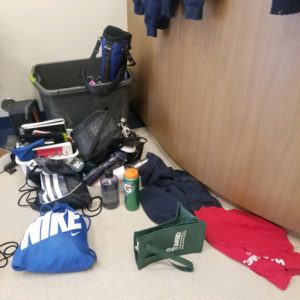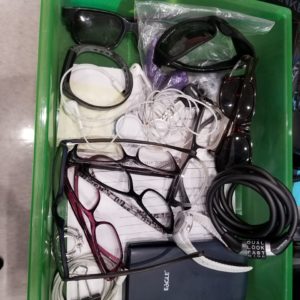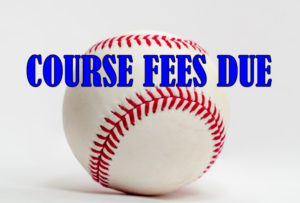 ALL 2ND SEMESTER COURSE FEES ARE NOW DUE!
Payments are made online at https://hamaricopa.com/payments/
Thank you for your patience as we are processing a large number of payments. 

You can check your balance on PowerSchool.

If you recently made a payment, it can take a few weeks for it to be reflected in your balance.  We will be moving to a new payment system next school year that will streamline the process!  

BE SURE TO ENTER YOUR PAYMENT METHOD IN THE PAYPAL SECTION TO COMPLETE THE PAYMENT.  PAYPAL WILL EMAIL YOU A RECEIPT ONCE PAYMENT HAS BEEN CONFIRMED.

Class and sports fees must be paid IN FULL to attend the class or perform in the extracurricular activity.

If Fees are not paid, the scholar will be dropped from the class and re-scheduled to a non-fee bearing class.  NO refunds are given after the first 3 weeks of class.
Here is a list of the course fees for your reference:  2019-20 Maricopa Course Fees
Heritage Academy Drama Presents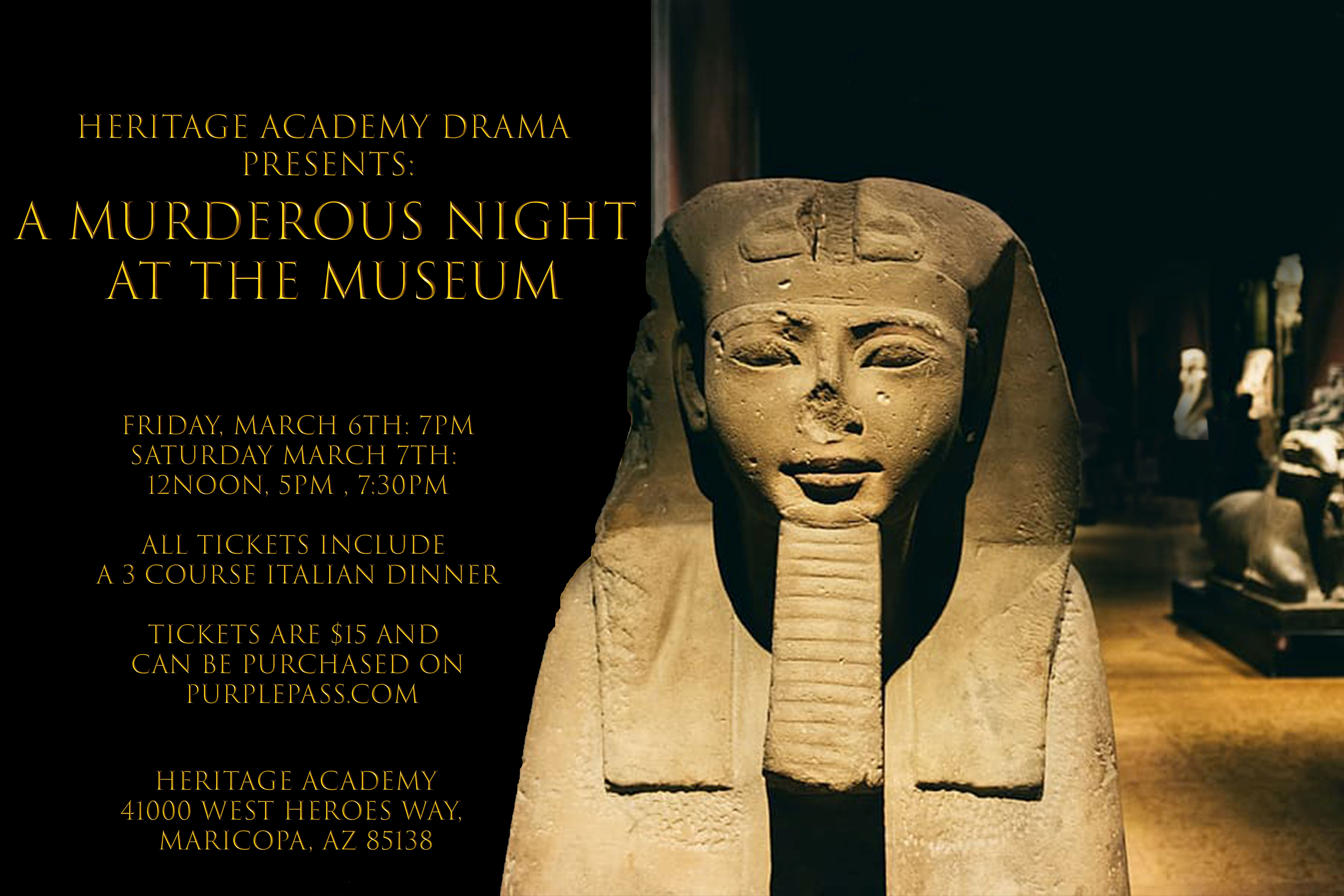 A Murderous Night at the Museum
Come support the drama department for a dinner you won't forget! 
There will be a delicious three course meal served and a murderous night at the museum!!
2019-2020 JH History Tour 

 


(7th & 8th Grades)


Northern Arizona - April 29th & 30th


ONLY 10 SPOTS LEFT!!!
***REMINDER: 3RD PAYMENT DUE***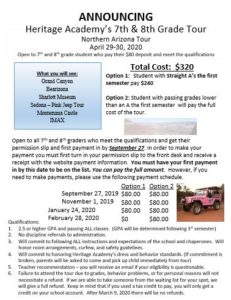 Please FILL OUT THIS TOUR AGREEMENT and return it to the front office!

CLICK HERE TO ORDER YOURS TODAY!!
Price: $22.37
Deadline: March 31st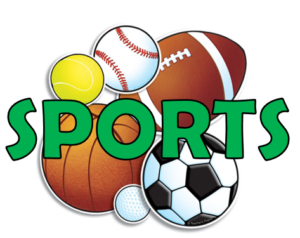 Our Lady Heroes JH Softball Team have their first playoff game TONIGHT @ 7:00 om at Papago Softball Complex.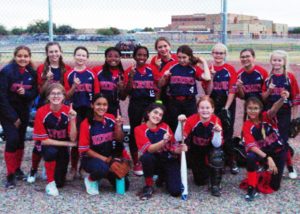 LET'S GO HEROES!!!  LET'S GO!!!  
JV Basketball capped off their season with a nail biter! After being down by 30 points in their final game of the season versus Canyon State Academy, the Heroes clawed their way back to within 5 points before running out of time. Coach "Feth" is extremely proud of the team and how much they have progressed this year.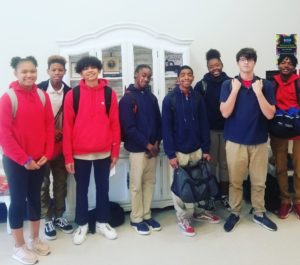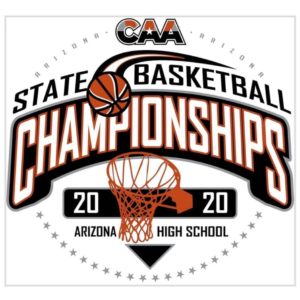 Varsity basketball will have their first playoff game this Saturday at Bourgade Catholic High School at 7:00pm. They will have their 3rd match up with cross town rival school Sequoia Pathway. After winning last week against the Pumas on a buzzer beater from Carson Carpenter this game is sure to be a good one!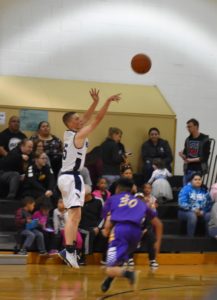 Photo Courtesy of: Stacie Weyrauch
There will be vans available Saturday to drive HIGH SCHOOL students to and from the playoff game this weekend to cheer on our team. There is a gate fee for playoff games. The fee is $5.00 for adults and $2.00 for students.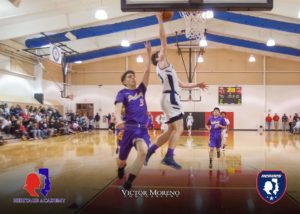 Photo Courtesy of: Victor Moreno
We would like to congratulate Logan Porter on being selected as Pinal County player of the week!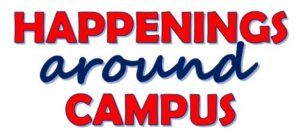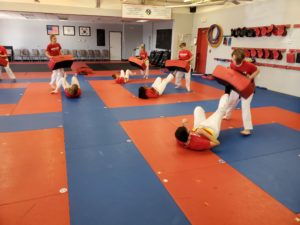 Master Feiles' martial arts classes worked on basic and advanced self-defense skills, plus ground defense.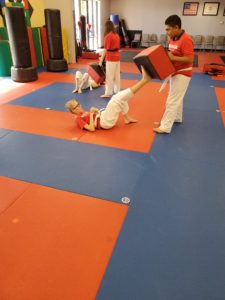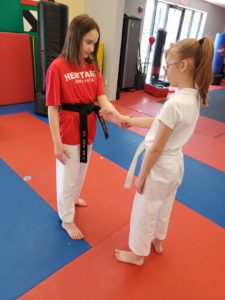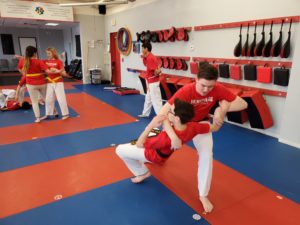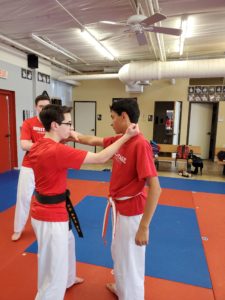 Here is Mr. Hamblin's US History class working on self-governing through group instruction and lecture.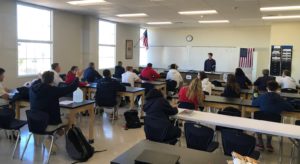 And Ms. Schwarzen had these amazing SYMBOLISM MASTERPIECES this week in art class: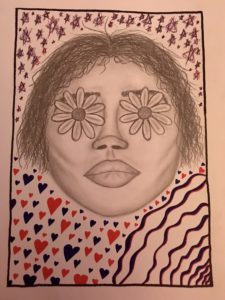 Pia Morales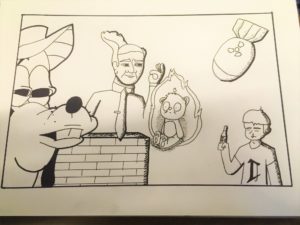 William McCowen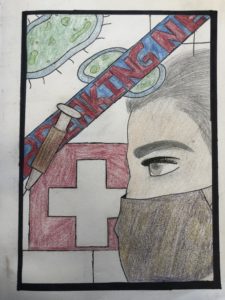 Maleiya Gaddy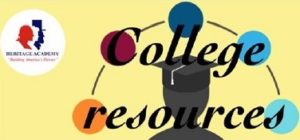 Do you have questions regarding College planning?
Below is a list of topics that you may want to consider.
High school course selection
Early College Program – Dual enrollment, AP & CLEP
Earning an Associates Degree at Heritage Academy
ACT/SAT/PSAT (Which test and when?)
Financial Aid (Scholarships, Grants, Loans & FAFSA)
Schedule your college planning appointment with a College Relations advisor by CLICKING HERE, or email Mr. Herrera bryant.herr@heritageacademyaz.com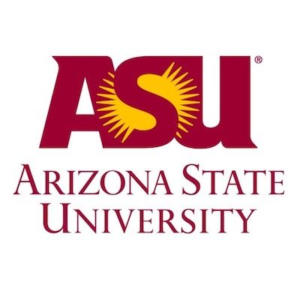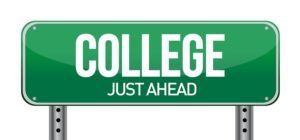 CLICK HERE for a helpful resource on ACT & SAT testing for your college applications. 
It is recommended that students take the ACT and/or SAT exams in the spring of their junior year and the fall of their senior year.  Registration should be made at least 6 weeks prior to test date. Check websites for dates and registration.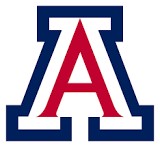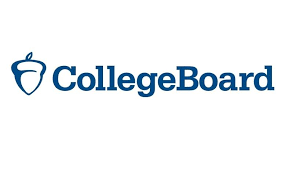 CLEP® exams are an additional opportunity for your students to earn college credit in high school and get a head start on college. More than 2,900 U.S. colleges and universities award credit for a passing CLEP score, and with one CLEP exam, a student could save up to $1,000 or more in tuition.