IMPORTANT DATES TO REMEMBER
2/25-  SPORTS AND FINE ARTS PICTURES

2/27-  DOLLARS FOR DUDS – $1 for shirt & $1 for pants/shorts

3/6-3/7  A MURDEROUS NIGHT AT THE MUSEUM – Drama Production

3/16-3/26 SPRING BREAK – No School

IS YOUR SCHOLAR MISSING ITEMS?????  
Our Lost and Found is overflowing!  Please come in the office to pick up your items!  All items will be donated to the PTO and Goodwill on Thursday 2/27.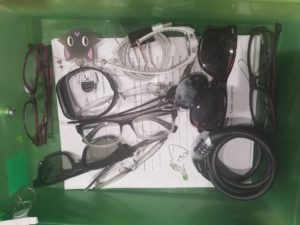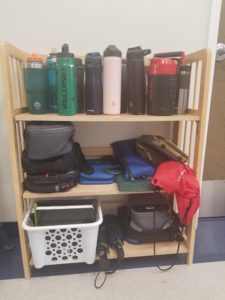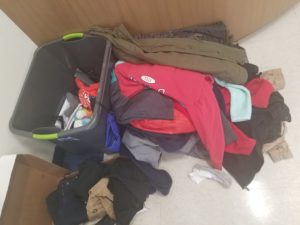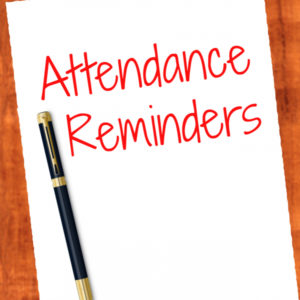 SCHOLARS MUST BE SIGNED OUT IN THE OFFICE IF THEY ARE LEAVING CAMPUS!    
If your scholar is leaving campus for the day, you must sign them out in the office.  If they are marked absent for a class and there is not a record of them signing out, they will be logged for ditching.  The first offense is 1 day out of school suspension.  Thank you for calling in to report your scholar's absences.  We appreciate your cooperation!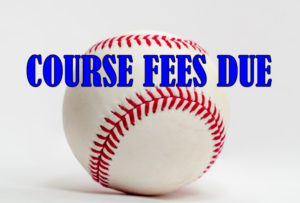 ALL 2ND SEMESTER COURSE FEES ARE NOW DUE!
Payments are made online at https://hamaricopa.com/payments/
Thank you for your patience as we are processing a large number of payments. 

You can check your balance on PowerSchool.

If you recently made a payment, it can take a few weeks for it to be reflected in your balance.  We will be moving to a new payment system next school year that will streamline the process!  

BE SURE TO ENTER YOUR PAYMENT METHOD IN THE PAYPAL SECTION TO COMPLETE THE PAYMENT.  PAYPAL WILL EMAIL YOU A RECEIPT ONCE PAYMENT HAS BEEN CONFIRMED.

Class and sports fees must be paid IN FULL to attend the class or perform in the extracurricular activity.

If Fees are not paid, the scholar will be dropped from the class and re-scheduled to a non-fee bearing class.  NO refunds are given after the first 3 weeks of class.
Here is a list of the course fees for your reference:  2019-20 Maricopa Course Fees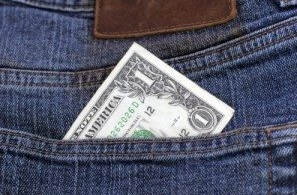 SCHOLAR COUNCIL PRESENTS…. 
DOLLARS FOR DUDS
THURSDAY, FEBRUARY 27th 
$1.00 for shirt & $1.00 for pants/shorts
On Dollars for Duds days, scholars are allowed to wear non-uniform clothing (INCLUDING JEANS) that meet Heritage Standards.  $1.00 for shirt and $1.00 for pants/shorts.   Dollars for Duds is optional and scholars do not have to participate. Money raised goes to support Scholar Council and the school activities and dances they support.
Heritage Standard means: no sleeveless or midriff shirts; shorts must be 4″ from the middle of the knee and skirts must come to the knee:  no cargo pants or shorts; no pants or shorts that have holes, or are ripped or torn; and no inappropriate slogans or symbols on the clothing. If a scholar is wearing  inappropriate clothing, they will be dress coded and sent home to change.
SPORTS AND FINE ARTS PICTURES 2/25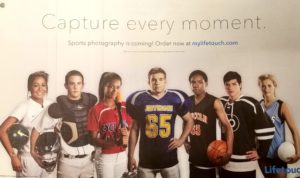 Picture Day for team sports and performing arts will be on Tuesday, February 25th.  Bring your uniform to school that day!  
Heritage Academy Drama Presents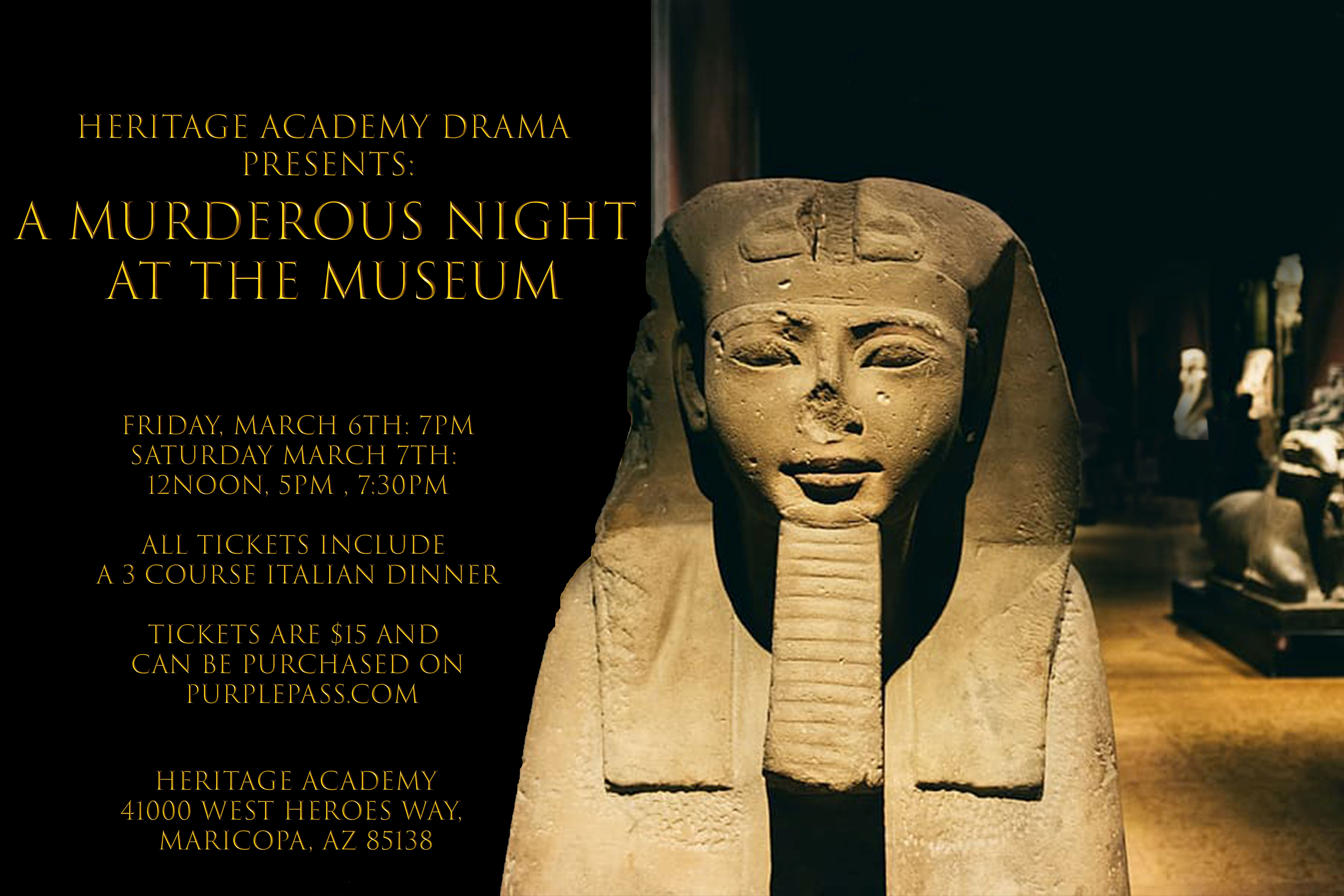 A Murderous Night at the Museum
Come support the drama department for a dinner you won't forget! 
There will be a delicious three course meal served and a murderous night at the museum!!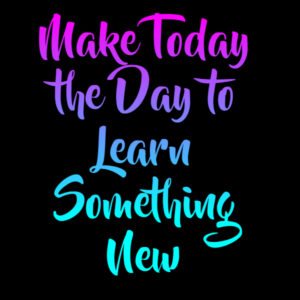 Some of our Heritage Scholars celebrated Presidents' Day learning to play pickleball on the new courts at Copper Sky!  So much fun!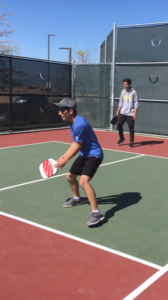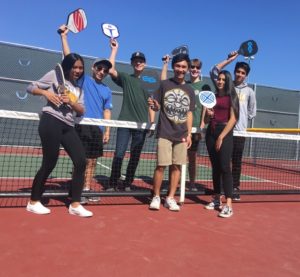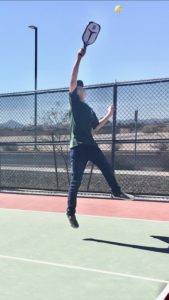 Get out there and learn something new!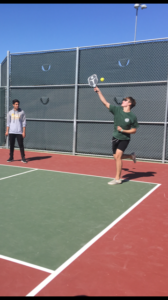 2019-2020 JH History Tour 

 


(7th & 8th Grades)


Northern Arizona - April 29th & 30th


ONLY 10 SPOTS LEFT!!!
***REMINDER: 3RD PAYMENT DUE***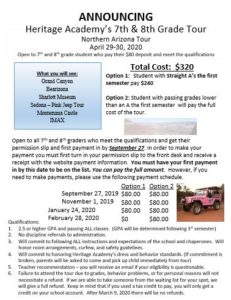 Please FILL OUT THIS TOUR AGREEMENT and return it to the front office!

CLICK HERE TO ORDER YOURS TODAY!!
Price: $22.37
Deadline: March 31st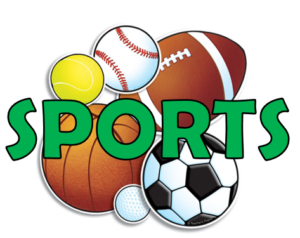 Our Heroes Basketball team completed the sweep against our rivals Pathway Academy in the first round of the playoffs last Saturday. The Heroes defeated the Pumas 99-81. Josh Deakyne and Logan Porter led the way as both had 30 point games.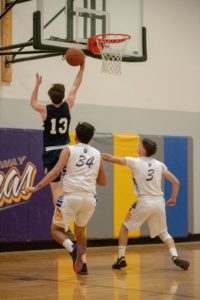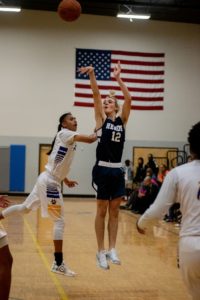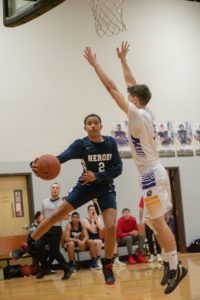 Photos By: Jeff Hazlett
This Saturday, Feb 22, our Heroes take on BASIS Scottsdale at 5:00pm in the final four of the state championships. Come out to Bourgade Catholic and support our scholar-athletes as they chase the first state championship in school history! GO HEROES!
LET'S GO HEROES!!!  LET'S GO!!!  
Our JH Coed Soccer Team took the win 6-0 against ADS-Roger in Tucson.  Way to go team!!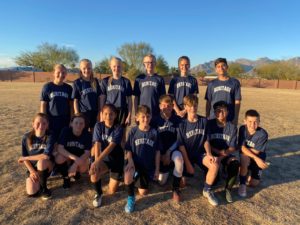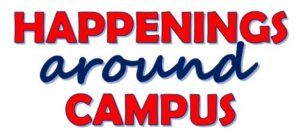 Mr. Hamblin's History class gave speeches as part of the self-governing celebration and simulation.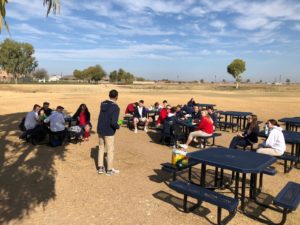 Mrs. Hoellwarth's science classes explored the water cycle.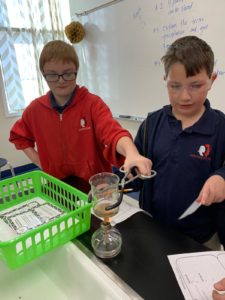 Victor Moreno and Josh Taylor took a historical picture of our first year campus with a drone! Here is a raw image.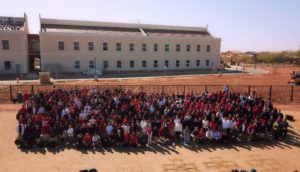 The sand volleyball concrete was poured.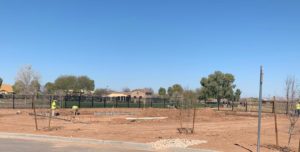 …And Ms. Mimi got new red curtains in the office!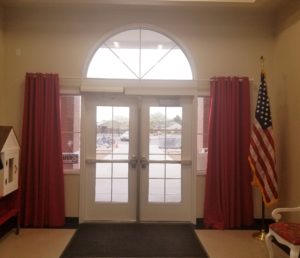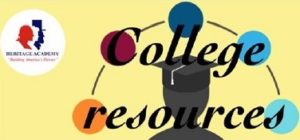 Do you have questions regarding College planning?
Below is a list of topics that you may want to consider.
High school course selection
Early College Program – Dual enrollment, AP & CLEP
Earning an Associates Degree at Heritage Academy
ACT/SAT/PSAT (Which test and when?)
Financial Aid (Scholarships, Grants, Loans & FAFSA)
Schedule your college planning appointment with a College Relations advisor by CLICKING HERE, or email Mr. Herrera bryant.herr@heritageacademyaz.com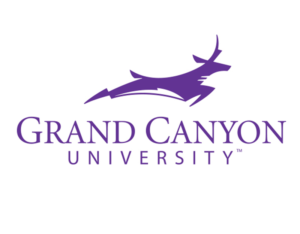 Grand Canyon University's Summer Institute series
Within the coming weeks, GCU will be launching our promotion of summer camps that give students the chance to explore future career tracks, college programs of study, and experience GCU's campus life.  Each camp session runs for 3 days & 2 nights, with overnight parking available to the students that drive. Attendees may look forward to sessions created and taught by GCU professors that will include hands-on learning experiences, real-world insight from partnering businesses, and evening socials with other students. Camp admission is only $100, which includes food, lodging, and all camp activities. This event is open to all entering Sophomore, Junior, or Senior year this fall.
This June, GCU will be hosting three separate camp sessions with each one offering the following tracks:
| | |
| --- | --- |
| Business | Engineering |
| Performing Arts & Production | Pre-Health & Sports Medicine |
| Psychology & Criminal Justice | Technology |
Summer Institute at Grand Canyon University
3300 W. Camelback Rd. Phoenix, AZ 85017
Young Scholars Program
Current 7th grade scholars can apply for the Cooke Young Scholars Program. This five-year, pre-college scholarship program provides educational advising, funding for enrichment opportunities, and access to a community of highly-motivated scholars from 8th through 12th grade.
Click here to access the application on the Cooke Foundation's website. The application open period ENDS March 23, 2020 at 12:00 p.m. Eastern Time.
If you're interested in learning more about the Young Scholars Program from Foundation staff members, please click here to view our latest webinar.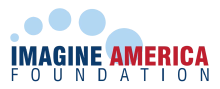 IMAGINE AMERICA SCHOLARSHIP  

The scholarship is for high school seniors or recent graduates planning to attend a career school participating in the Imagine America High School Scholarship Program.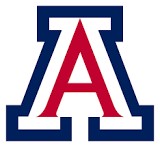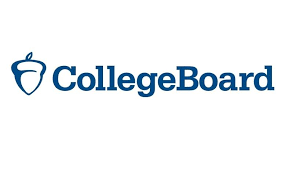 CLEP® exams are an additional opportunity for your students to earn college credit in high school and get a head start on college. More than 2,900 U.S. colleges and universities award credit for a passing CLEP score, and with one CLEP exam, a student could save up to $1,000 or more in tuition.