IMPORTANT DATES TO REMEMBER
3/5  GLOW PARTY – 3:45-5:30 PM (6th-8th Grades Only)

3/6-3/7  A MURDEROUS NIGHT AT THE MUSEUM – Drama Production

3/16-3/26 SPRING BREAK – No School

4/7 ACES PARENT INFO NIGHT – 6:30 PM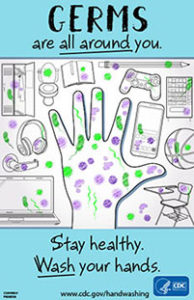 Is your Scholar not feeling well? 
When is your scholar too ill to be at school?
FEVER:  If a scholar has a temperature of 100 degrees or more, they should stay at home.  To return, they need to be fever-free without taking medication for 24 hours.
VOMITING AND DIARRHEA:  Please keep your scholar home if they are experiencing vomiting and/or diarrhea.  To return, they need to be free of symptoms for at least 24 hours after the last episode of vomiting and/or diarrhea.
ANTIBIOTIC TREATMENT:  If your child is on antibiotics for a communicable disease, such as strep throat, pink eye, etc, keep them home until they have been on the antibiotics for 24 hours.  
TO REPORT YOUR SCHOLAR ABSENT FROM SCHOOL:
Please call the office at 520-367-3800 by 10:00 AM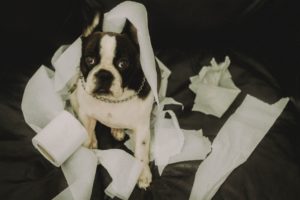 WE ARE RUNNING THROUGH KLEENEX BOXES LIKE CRAZY!!!      
We are gladly accepting donations of Kleenex!  Please send 2-3 boxes with your scholar next week and drop them off in the office.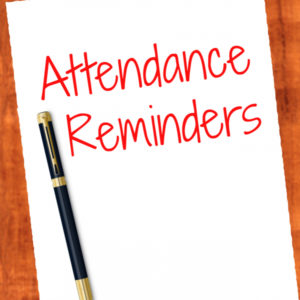 SCHOLARS MUST BE SIGNED IN/OUT IN THE OFFICE WHEN THEY ARRIVE OR LEAVE CAMPUS!    
If your scholar is arriving to/leaving campus for the day, they must sign in/out in the office.  If they are marked absent for a class and there is not a record of them signing in/out, they will be logged for ditching.  The first offense is 1 day out of school suspension.  Thank you for calling in to report your scholar's absences.  We appreciate your cooperation!  

Please pick up your scholars after school by 4:00 pm!  
The front office closes at 4:00 pm.  Scholars will not be permitted in the building after this time without a teacher and will need to wait in the ait in the driveline area for their parents, and may not wait in the front office area.
We would also like to remind families that Heritage Academy has a strict Tardy Policy. 
TARDY POLICY: If you scholar is tardy more than 3 times to school, they will be pulled into a "sweep," (similar to a detention) for the remainder of 1st period, and every tardy after.  They simply are not allowed to interrupt their first hour class coming in late.  Parents will be called on the scholar's 5th tardy, and a meeting will be scheduled at their 7th tardy.  
Why does being on time matter?  At Heritage, we want all of our scholars to learn traits that will help them be successful in their lives.  
Here are just a few benefits of punctuality: 
INTEGRITY

DEPENDABILITY

LEADERSHIP

RESPECT

DISCIPLINE

ORGANIZED

PRODUCTIVE

LESS – STRESSED

SELF-CONFIDENCE

CREDIBILITY
Here are some tips to arrive on time: 
PACK IT UP THE NIGHT BEFORE – Uniforms, gym clothes, shoes, jackets, sports equipment, water bottles, homework, lunch etc. 

TIME TRICKS – set alarms, change the clocks in your house to be early, tell yourself school starts at 7:45 (not 8:00).

ANTICIPATE DELAYS- Add 25% of your travel time to your commute for traffic, gas, emergencies, etc.  
HERITAGE T-SHIRTS & CAR DECALS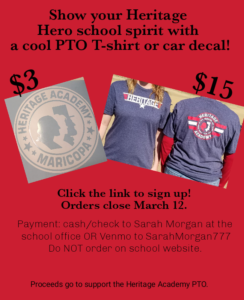 $3 for a Car Decal and $15 for a T-shirt
**DO NOT ORDER ON THE SCHOOL WEBSITE**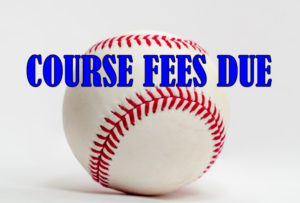 ALL 2ND SEMESTER COURSE FEES ARE NOW DUE!
Payments are made online at https://hamaricopa.com/payments/
Thank you for your patience as we are processing a large number of payments. 

You can check your balance on PowerSchool.

If you recently made a payment, it can take a few weeks for it to be reflected in your balance.  We will be moving to a new payment system next school year that will streamline the process!  

BE SURE TO ENTER YOUR PAYMENT METHOD IN THE PAYPAL SECTION TO COMPLETE THE PAYMENT.  PAYPAL WILL EMAIL YOU A RECEIPT ONCE PAYMENT HAS BEEN CONFIRMED.

Class and sports fees must be paid IN FULL to attend the class or perform in the extracurricular activity.

If Fees are not paid, the scholar will be dropped from the class and re-scheduled to a non-fee bearing class.  NO refunds are given after the first 3 weeks of class.
Here is a list of the course fees for your reference:  2019-20 Maricopa Course Fees


 GLOW PARTY 


(6th-8th grades)
THURSDAY, MARCH 5th
3:45-5:30 PM
TICKETS: $5
Heritage Academy Drama Presents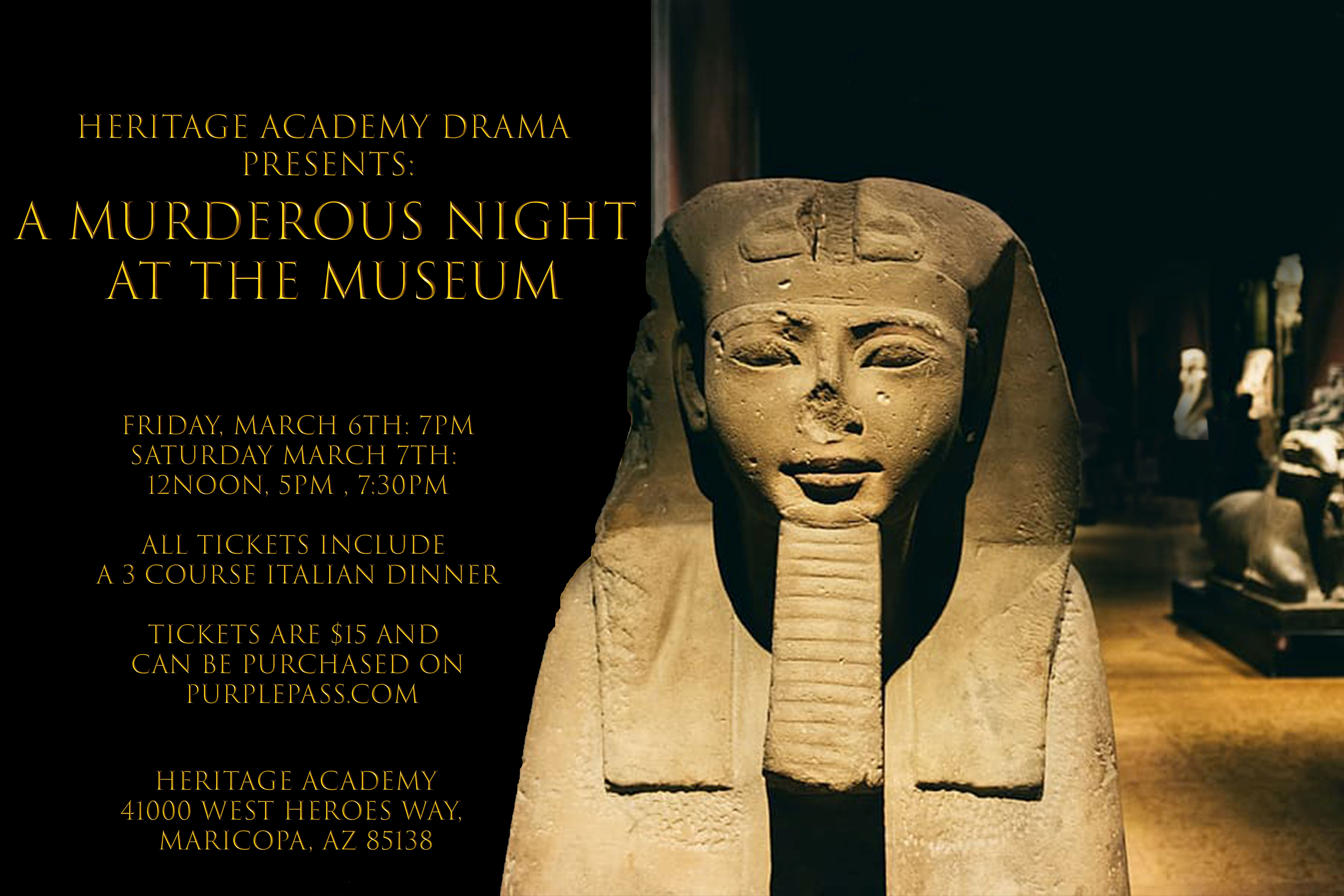 A Murderous Night at the Museum
Come support the drama department for a dinner you won't forget! 
There will be a delicious three course meal served and a murderous night at the museum!!


ACES
 PARENT INFORMATION NIGHT
We will be hosting a parent education night in partnership with the Maricopa Police Department and the Be Awesome Youth Coalition on April 7th @ 6:30 pm here at the Maricopa Campus.
Adverse Childhood Experiences are stressful or traumatic experiences that disrupt the safe nurturing relationships and environments that children need to thrive. Exposure to ACES can lead individuals towards the adoption of unhealthy habits and the onset of negative long-term health.  Dr. Shef Gandhi, Psy.D, Licensed Pyschologist, will be our guest speaker and will talk to us about how PCE (Positive Childhood Experiences) can impact parenting and raising emotionally healthy children.
2019-2020 JH History Tour 

 


(7th & 8th Grades)


Northern Arizona - April 29th & 30th


ONLY 10 SPOTS LEFT!!!
***REMINDER: 3RD PAYMENT DUE***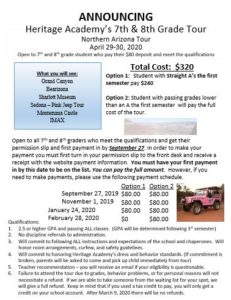 Please FILL OUT THIS TOUR AGREEMENT and return it to the front office!

CLICK HERE TO ORDER YOURS TODAY!!
Price: $22.37
Deadline: March 31st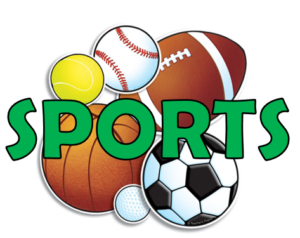 Our Heroes Varsity Basketball took 2nd in State at the CAA State Finals on Tuesday against San Tan Charter.  We may not have taken the win, but we sure had one AWESOME season!  Thank you Coach Deakyne!  And Thank you to the best fans in Maricopa!  We had a great turn out of support at every game!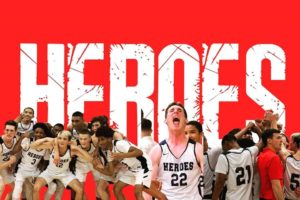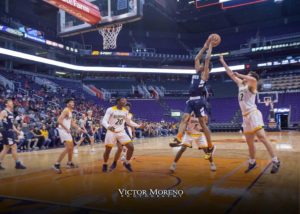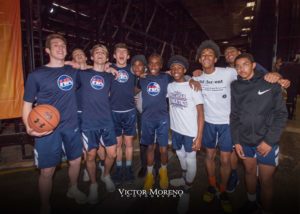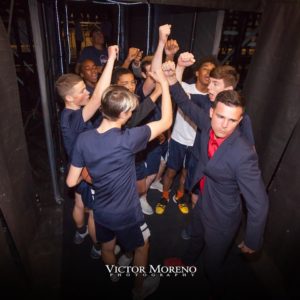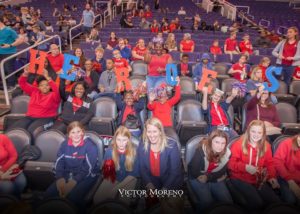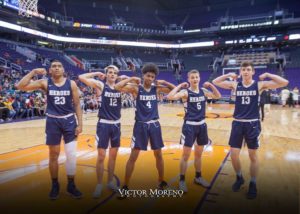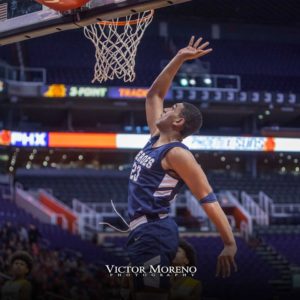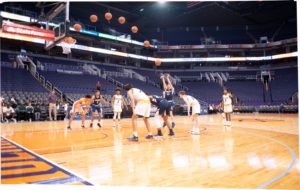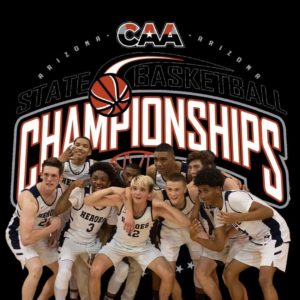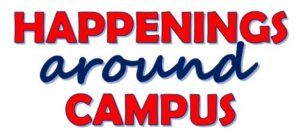 Mr. Porter's Latin classes held court this week!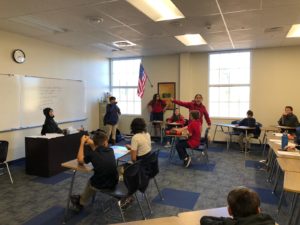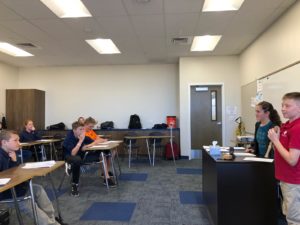 Ms. Allen and the Scholar Council did an FANTASTIC job with the Spring Formal!   Photos By: Victor Moreno and LOVE Sign By: Shabby Lobby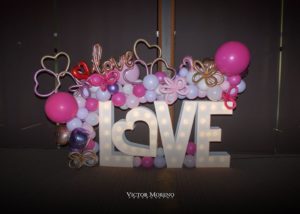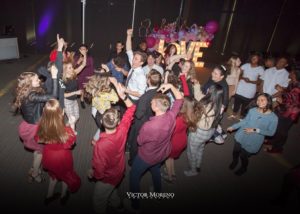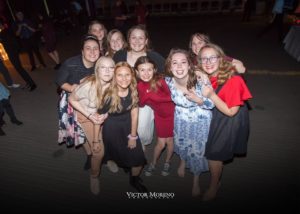 Heritage Scholar, Noahli Antone, took first place at State with the Pathway Girls Basketball team.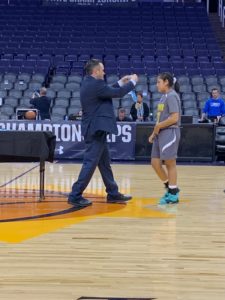 We had another successful PTO Fundraiser at Barro's on Thursday night!  Thank you for coming out and supporting our Heroes!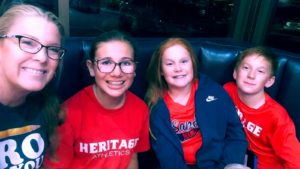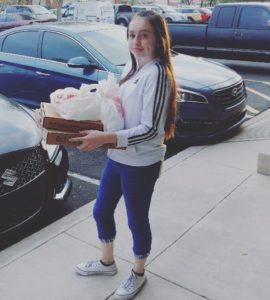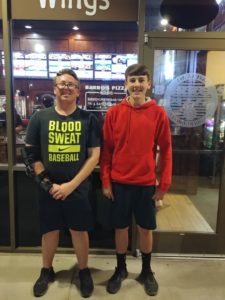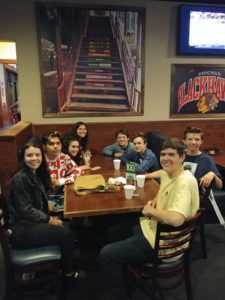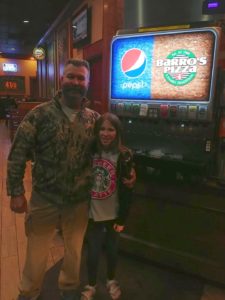 ...And we have some pretty awesome teachers who wanted to share a little humor with the scholars on Dollars for Duds this month!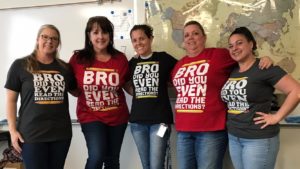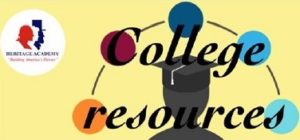 Do you have questions regarding College planning?
Below is a list of topics that you may want to consider.
High school course selection
Early College Program – Dual enrollment, AP & CLEP
Earning an Associates Degree at Heritage Academy
ACT/SAT/PSAT (Which test and when?)
Financial Aid (Scholarships, Grants, Loans & FAFSA)
Schedule your college planning appointment with a College Relations advisor by CLICKING HERE, or email Mr. Herrera bryant.herr@heritageacademyaz.com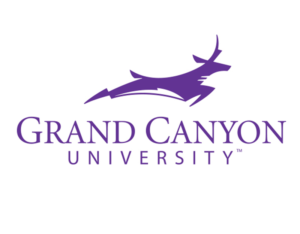 Grand Canyon University's Summer Institute series
Within the coming weeks, GCU will be launching our promotion of summer camps that give students the chance to explore future career tracks, college programs of study, and experience GCU's campus life.  Each camp session runs for 3 days & 2 nights, with overnight parking available to the students that drive. Attendees may look forward to sessions created and taught by GCU professors that will include hands-on learning experiences, real-world insight from partnering businesses, and evening socials with other students. Camp admission is only $100, which includes food, lodging, and all camp activities. This event is open to all entering Sophomore, Junior, or Senior year this fall.
This June, GCU will be hosting three separate camp sessions with each one offering the following tracks:
| | |
| --- | --- |
| Business | Engineering |
| Performing Arts & Production | Pre-Health & Sports Medicine |
| Psychology & Criminal Justice | Technology |
Summer Institute at Grand Canyon University
3300 W. Camelback Rd. Phoenix, AZ 85017
Young Scholars Program
Current 7th grade scholars can apply for the Cooke Young Scholars Program. This five-year, pre-college scholarship program provides educational advising, funding for enrichment opportunities, and access to a community of highly-motivated scholars from 8th through 12th grade.
Click here to access the application on the Cooke Foundation's website. The application open period ENDS March 23, 2020 at 12:00 p.m. Eastern Time.
If you're interested in learning more about the Young Scholars Program from Foundation staff members, please click here to view our latest webinar.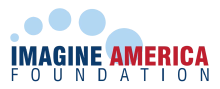 IMAGINE AMERICA SCHOLARSHIP  

The scholarship is for high school seniors or recent graduates planning to attend a career school participating in the Imagine America High School Scholarship Program.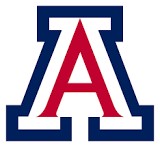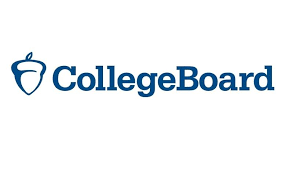 CLEP® exams are an additional opportunity for your students to earn college credit in high school and get a head start on college. More than 2,900 U.S. colleges and universities award credit for a passing CLEP score, and with one CLEP exam, a student could save up to $1,000 or more in tuition.