IMPORTANT DATES TO REMEMBER
3/16-3/26 SPRING BREAK – No School

3/30 ONLINE INSTRUCTION BEGINS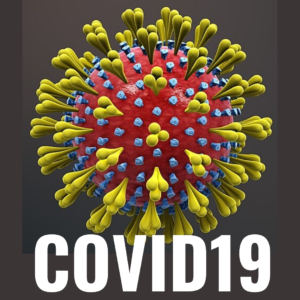 COVID-19 & Online Learning
Parents,
Last week an email was sent out about a temporary transition to Google Classroom and other online learning that will begin this and next week.  Families and scholars should be receiving emails from teachers inviting to Google classroom or sharing the code for the class.  Here are a few frequently asked questions to help you be successful for the next two weeks or longer should Heritage need to continue blended learning long term:
What is the format of my login? The format for a scholar google login is: studentid@hastudents.us
What is my password, or I forgot my password & how do I reset it? The pre-set password is Student1 with a capital S. If the password was changed and you forgot it, please FILL OUT THIS FORM to reset the password.  Please allow up to 24 hours for the password to be reset.
When do I need to start working on classes? Teachers are creating classrooms, assignments and materials this week.  Scholars will begin working on Monday, March 30th.  We encourage you to log on this week to become familiar with classes, but you will not need to start working until next week starting on Monday.  Scholars do not need to sign in right at 8 am, but they do need to log in once a week per class to be considered 'in attendance.'  When scholars sign on will be flexible.
Why am I not seeing any classes when I log in? Teachers will be sending an invite to scholar emails for each of the individual classes they are registered for.  Please have your scholar log in to his/her School Gmail account to accept those invites so you will be able to register and see all of their Heritage courses.  Many of those invites have already been sent, but if you don't see the class email the teacher directly.
I have no idea what I am doing, how do we log in to Google Classroom? Attached to this email are some instructions to help you as parents and scholars log in to Google Classroom and begin working on assignments.
What if my teacher or class is already using other resources like Khan Academy or Typing.com? All classes will have a Google Classroom section.  From there you may have links to complete those assignments with Khan Academy or Typing.com.  Please look first on Google Classroom for all classes to keep everything in one central place.
How am I going to be graded? Just as scholars would be graded with any assignment, quiz, or participation, teachers will continue to input grades into PowerSchool.  Please make sure that you are regularly logging in to PowerSchool to check grades and current progress.
I forgot my PowerSchool Login, how do I get that? Please email lopez@heritageacademyaz.com.
Will there be assignments for every class? Yes, every class will have assignments beginning on Monday the 30th.  Electives, fine arts, PE, and core classes will have different assignments to complete starting next week.
I don't have a computer, how am I supposed to complete work? Google Classroom is accessible through phones and other mobile devices allowing work to be completed anywhere, even without a computer.
We thank you for your patience as we are all learning together right now and living in some unique times.  Any questions that you have please feel free to call or email and we can get you answers.  Our campus is closed but our phones are still up and we are available during regular school hours.  Other questions can always be emailed to Mrs. Ellsworth at kellsworth@heritageacademyaz.com.
Thank you for making Heritage such a wonderful place.  Even if we aren't all together right now our teachers are still very dedicated and excited to help scholars grow and learn.  We know this year has been unconventional, but we also know your scholars have proved they can learn ANYWHERE! We hope that you and your family are all healthy right now and everyone is doing well.  Let us know if we can help in any way.  Please do not hesitate to reach out to teachers or myself with any questions.
Sincerely,
Kimberly Ellsworth
Principal-Maricopa Campus
kellsworth@heritageacademyaz.com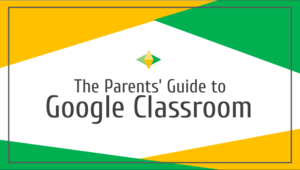 In response to the COVID19 situation and scholars remaining at home, Heritage will continue to
deliver instruction to our scholars using the Internet. Teachers will be delivering materials and
assignments using the Google Classroom. Your scholar must use their Heritage Google Account to
access these materials. Below are instructions on using your Google Account.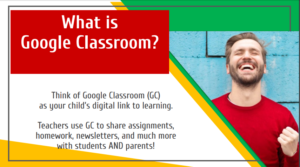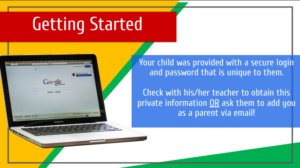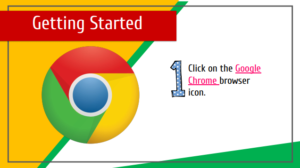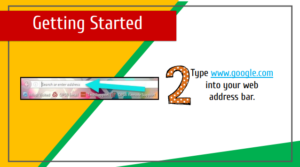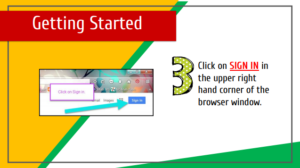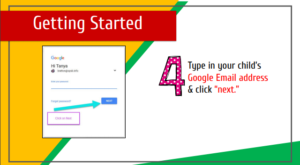 (Firstname.StudentID@hastudents.us)
***Please Note*** The email ends in .US not .COM and only the first 8 characters are allowed for the first name.  (For example, if your name is Johnathan, your ID will be (Johnatha.STUDENTID@hastudents.us).  The student ID can be found in powerschool or on your scholar's schedule.
The pre-set password is Student1 with a capital S.  Your scholar may have updated this password to one of their personal choice.
If you changed the password and have forgotten it, please FILL OUT THIS FORM to reset the password.
PLEASE ALLOW 24 HOURS FOR PASSWORD RESET.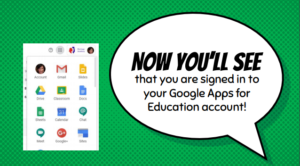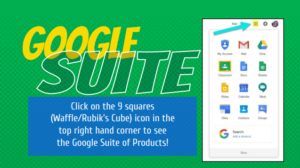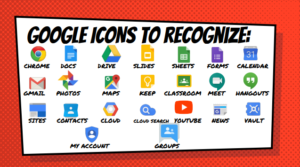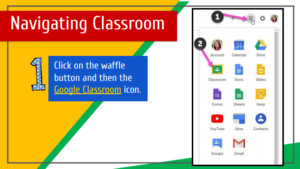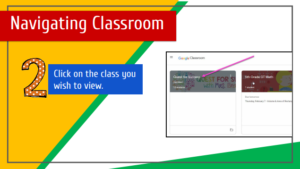 There are 2 ways to Join a class
1. Join a class with a class code
At the top, click Add 
 Join class
Enter the class code your teacher gave you and click Join.
A class code consists of 6 or 7 letters or numbers. For example, hjhmgrk or g5gdp1.
2. Accept an invitation from your teacher
In the class card, click Join
Forgot or lost the class code? Code won't work?
If you deleted, lost, or forgot the class code before joining a class, EMAIL YOUR TEACHER to resend the code or set a new one. If the code isn't working, EMAIL YOUR TEACHER for help.  CLICK HERE FOR A LIST OF TEACHER EMAILS
Note: You only use the class code once to join the class. You are then enrolled in the class, and you don't need to re-use the code again.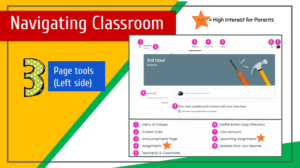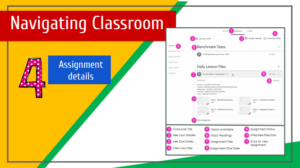 Don't Forget to Sign Out
Students should always LOG OUT of the Google Suite before letting another person use the computer. This is very important for scholars who share a computer with another person. CLICK HERE TO LEARN MORE.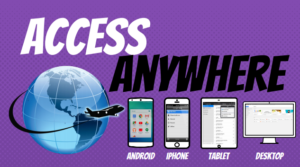 Your Device and Internet
You may use the Google Classroom from any computer or smart phone. Internet access is required. If you do not have access to the internet from a home computer, a smart phone may work. However, we recommend using a computer. If you do not have access to the Internet from home, there are companies offering home internet service during the COVID-19 crisis. CLICK HERE TO LEARN MORE.
Note: Heritage Academy does not have any direct relationship with internet providers and cannot help with
setup.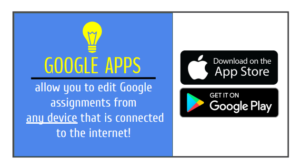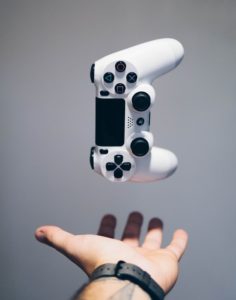 Google Classroom on Xbox
It is easier to access Google Classroom on a desktop or laptop computer, but if you don't have access to either, you can use Google Classroom through Xbox!  Please see the following directions below to set it up.  You may also use PS4 to connect to Google Classroom. 
Log into Xbox and go to the "Internet Browser" app. This is a free install if it is not already a downloaded app. 

Once you are in the app, there will be a URL search bar. Type in Google and go to classroom from there.  The Xbox controller acts like a mouse and you can navigate with a cursor to the Google apps grid to access Google Classroom. 

From here, you can sign into your Google Classroom and be able to access assignments and make comments as needed. You can click on embedded links in assignments, which brings up a separate screen to complete that activity. 

To navigate back to the Google Classroom once in the embedded link, press the small circle button ABOVE the "plus sign" button on the left side of the controller. The small button looks like it has two squares overlapping each other.  This button will bring up the browser pages and allow students to navigate back to the Google Classroom. 

When typing a response to an assignment, click on the comment box with the cursor and it will bring up the text box with letters to select to type into the response, just as if you were texting on a phone.

WANT TO SEE YOUR SCHOLAR'S SCHEDULE, GRADES, ATTENDANCE, & MORE?  
At Orientation, you received a blue folder with your Powerschool Login codes and instructions.
Here's where to start:  
1. Go to the website: http://hamaricopa.com/ and click on PowerSchool located in the upper right
section of the web page.
2. Click Create Account
3. Enter your name, email, username (whatever username you want to use) and password
(whatever password you want to use).
4. Type in your student name where it says STUDENT NAME.
5. Under ACCESS ID, enter your child's Parent Access ID (use all capital letters);
and under ACCESS PASSWORD enter your child's Parent Access Password.
6. Choose a relationship.
7. Click ENTER.
8. Repeat step # 1 and login to your parent account with the Username and Password you just
created.
9. After logging into your account please verify and update personal information through the
Power Announcement option on the left hand side of the Home Page.
Download the Powerschool app for easy access.  The District Code is WMRJ 

ERRANDS FOR ETHAN

Please join us Tomorrow Thursday, March 26th, in spreading Random Acts of Kindness in memory of Ethan Ellsworth.
Ethan passed away at the young age of 7, on March 26, 2011 due to a malformation of veins in his brain called Arteriovenous Malformation or  AVM.  The condition was unknown and undetected until his passing.  Ethan lived to love and brighten others' lives and his spirit of generosity continues through the acts of kindness you perform in his honor.  Whether you knew Ethan or not we'd love for you to join us as we share Simple Acts of Kindness in his memory. Anywhere, anytime on March 26th show kindness and tell us about your experience.
Here are some Random Acts that can be done from home while we practice social distancing:
Send a card, letter, kid's artwork, your artwork to someone in a nursing home.
Send a thank you note to a teacher or loved one.
Email a gift certificate to someone.
Offer to pick up groceries, prescriptions, and supplies for someone at higher risk.
Text or call someone who needs a lift.
Share your extras with someone who is struggling to find necessary supplies.
Pick a bouquet of spring flowers and leave it on your neighbor's doorstep.
Videotape yourself reading or telling a story and send it to your grandkids.
Offer virtual tutoring services for parents/kids.
Donate time, money, goods to service organizations that are trying to meet increased needs with reduced funds and volunteers.
To learn more about Ethan, visit errandsforethan.org. We also ask that you share the story of your Errand for Ethan on the website, the Errands For Ethan Facebook Page, or post a pic on Instagram #ErrandsForEthan or #MaricopaHeroes. You can also email pictures of your random acts of kindness to thoffman@heritageacademyaz.com.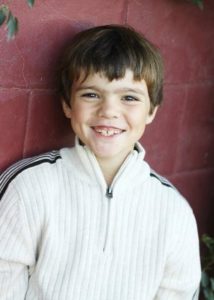 IT'S TAX TIME
LET THE ARIZONA TAX CREDIT FOR PUBLIC SCHOOLS WORK FOR YOU!  
How does it work?
If you qualify for this state tax credit, you may donate online to make a contribution. When you file your Arizona state taxes, you then subtract the amount of your contribution from what you owe or add the amount to your refund.
An individual can contribute and receive a tax credit for any amount up to $200, or a couple filing jointly may contribute up to $400.
If you owe $800 in Arizona state taxes: Make a $400 contribution to Heritage Academy, and subtract $400 from your Arizona state taxes. Your tax bill will then be $400.
If you are expecting an $800 refund on your Arizona state taxes: Make a $400 contribution to Heritage Academy, and add $400 to your Arizona state tax refund. Your refund will be $1,200.
Funds can be applied to directly to your scholar's course fees, tours, or a specific department such as drama, history, orchestra, etc.
Our tentative 2020-2021 Calendar is Now Available!!
Please note that dates are subject to change per board approval in June 2020.
Looking for Something
Fun to Do?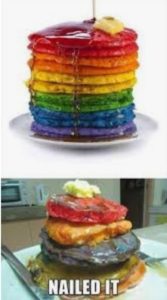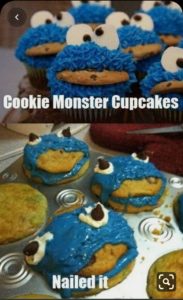 Send your before and after pics to thoffman@heritageacademyaz.com or mlopez@heritageacademyaz.com
LAST WEEK TO ORDER A YEARBOOK! 
CLICK HERE TO ORDER YOURS TODAY!!
DON'T FORGET TO CUSTOMIZE YOUR 2 PAGES FOR FREE BY MARCH 31st.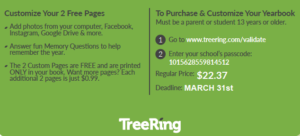 Price: $22.37
Deadline: March 31st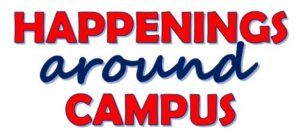 A Murderous Night at the Museum was a screaming success!  The dinner and wait staff were amazing and the show was full of talent and entertainment!  Here's a shout out to our Amazing Drama Teacher, Marcus Ellsworth, and his team of helpers, Mrs. Titus, Mrs. Hill, Ms. Fairbanks, Ms. Paz, Ms. Briggs, Mr. Robinson, Mr. and Mrs. Packard, and Mrs. Morgan, and Mrs. Keating-Rubi for a super fun show!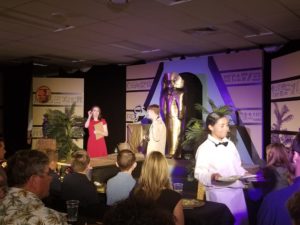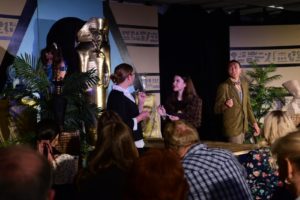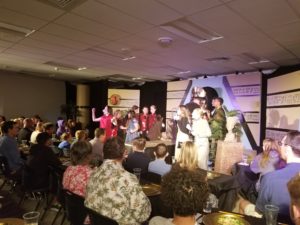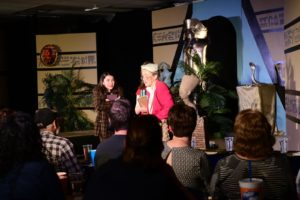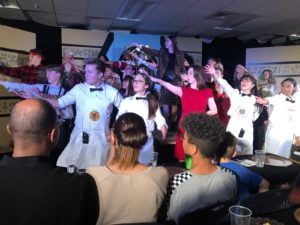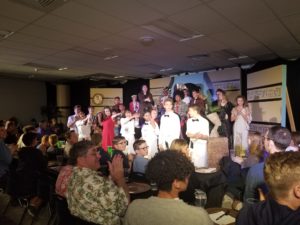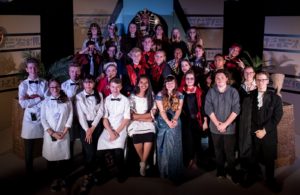 Congratulations to all of the scholars who achieved the honor of being a part National Junior Honor Society.  They had their first meeting of the year the week before Spring Break!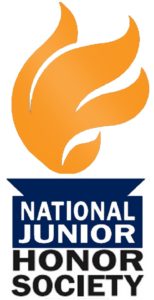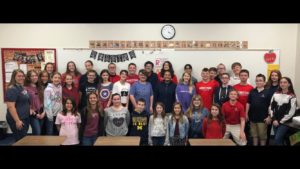 Master Feiles' Martial Arts classes completed Belt Promotion Testing!  Awesome job scholars!  You did it!!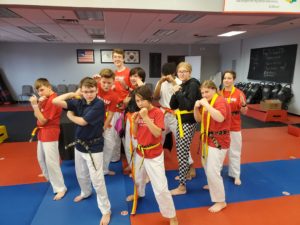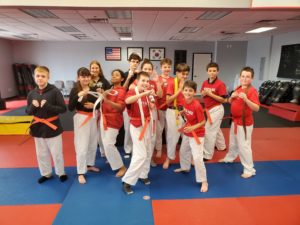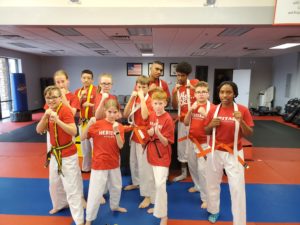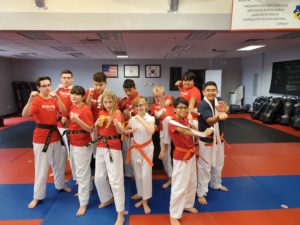 Guitar Club had a fantastic jam session with Mr. Berry before break!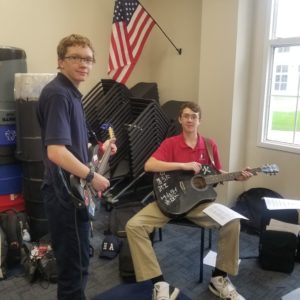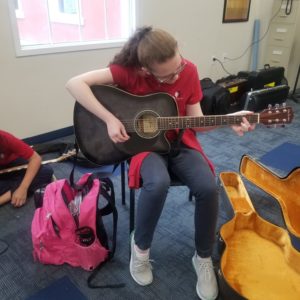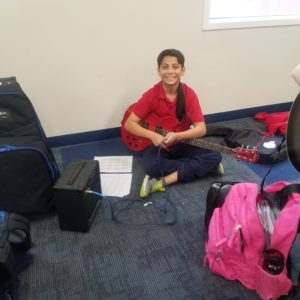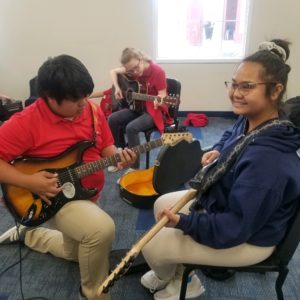 Mrs. Hoellwarth's science classes worked on a STEAM activity the last week before Spring Break.  They built a tower with no hands/body parts–only string and 1 rubber band!!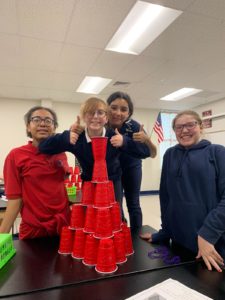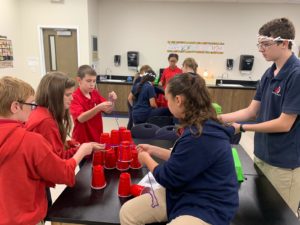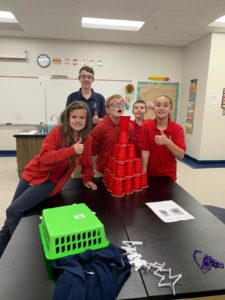 Mr. Halterman and Mr. Taylor had a blast in Puerto Rico with some of our scholars on the science and Spanish tour!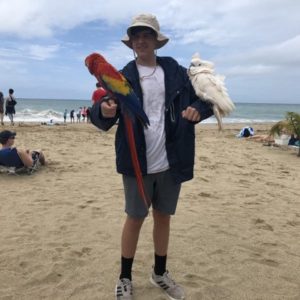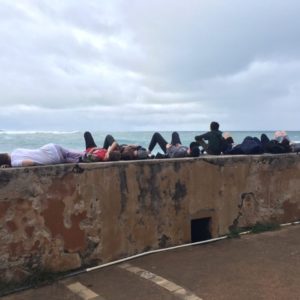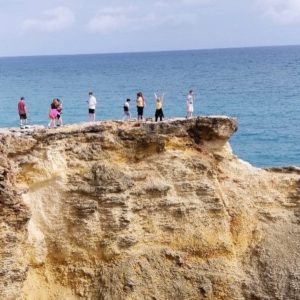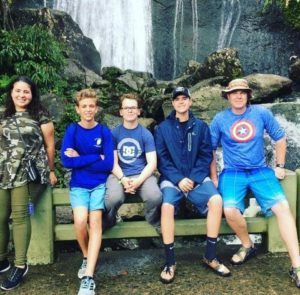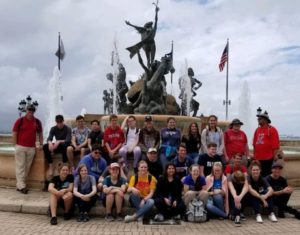 And the campus is coming together!  It really is beautiful!!  We should have the Gym and Extension very soon!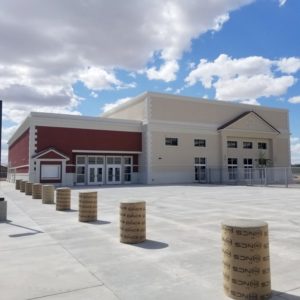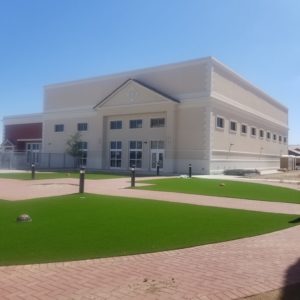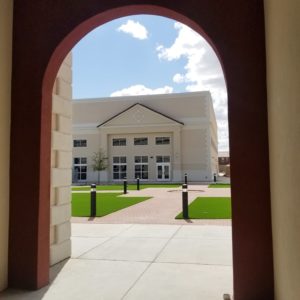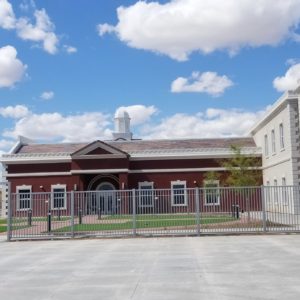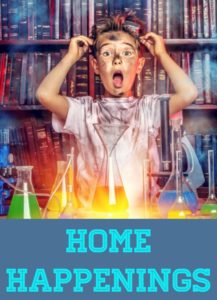 LET US KNOW WHAT IS HAPPENING AT HOME AND SHARE YOUR PICS WITH US! 
We may not be on campus, but we still can keep in touch!  We want to see your First Day of School (Online Learning) Pics!  What fun things you are doing to keep busy? Any fun games you are playing? Reading a good book?  Giving Service??  We want to know about it! 
Please send your pics to thoffman@heritageacademyaz.com with a small caption of what is happening in the picture.  We will share submitted pics in future newsletters.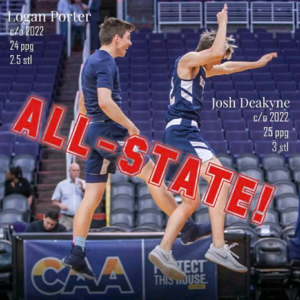 Congratulations to Josh Deakyne and Logan Porter for being selected to the 2019-2020 All-State teams!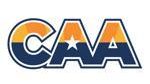 All CAA Activities are "SUSPENDED" until further notice with a tentative date of APRIL 13, 2020, pending further information from the CDC and AZHD.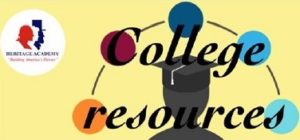 Do you have questions regarding College planning?
Below is a list of topics that you may want to consider.
High school course selection
Early College Program – Dual enrollment, AP & CLEP
Earning an Associates Degree at Heritage Academy
ACT/SAT/PSAT (Which test and when?)
Financial Aid (Scholarships, Grants, Loans & FAFSA)
Schedule your college planning appointment with a College Relations advisor by CLICKING HERE, or email Mr. Herrera bryant.herr@heritageacademyaz.com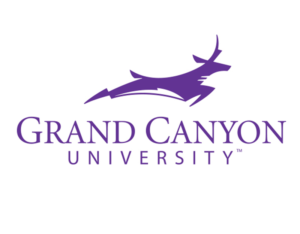 Grand Canyon University's Summer Institute series
Within the coming weeks, GCU will be launching our promotion of summer camps that give students the chance to explore future career tracks, college programs of study, and experience GCU's campus life.  Each camp session runs for 3 days & 2 nights, with overnight parking available to the students that drive. Attendees may look forward to sessions created and taught by GCU professors that will include hands-on learning experiences, real-world insight from partnering businesses, and evening socials with other students. Camp admission is only $100, which includes food, lodging, and all camp activities. This event is open to all entering Sophomore, Junior, or Senior year this fall.
This June, GCU will be hosting three separate camp sessions with each one offering the following tracks:
| | |
| --- | --- |
| Business | Engineering |
| Performing Arts & Production | Pre-Health & Sports Medicine |
| Psychology & Criminal Justice | Technology |
Summer Institute at Grand Canyon University
3300 W. Camelback Rd. Phoenix, AZ 85017
Young Scholars Program
Current 7th grade scholars can apply for the Cooke Young Scholars Program. This five-year, pre-college scholarship program provides educational advising, funding for enrichment opportunities, and access to a community of highly-motivated scholars from 8th through 12th grade.
Click here to access the application on the Cooke Foundation's website. The application open period ENDS March 23, 2020 at 12:00 p.m. Eastern Time.
If you're interested in learning more about the Young Scholars Program from Foundation staff members, please click here to view our latest webinar.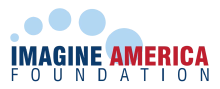 IMAGINE AMERICA SCHOLARSHIP  

The scholarship is for high school seniors or recent graduates planning to attend a career school participating in the Imagine America High School Scholarship Program.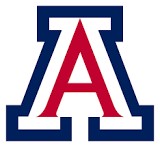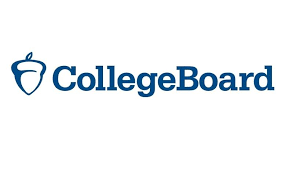 CLEP® exams are an additional opportunity for your students to earn college credit in high school and get a head start on college. More than 2,900 U.S. colleges and universities award credit for a passing CLEP score, and with one CLEP exam, a student could save up to $1,000 or more in tuition.