IMPORTANT DATES TO REMEMBER
3/6-3/7  A MURDEROUS NIGHT AT THE MUSEUM – Drama Production

3/16-3/26 SPRING BREAK – No School

4/7 ACES PARENT INFO NIGHT – 6:30 PM 

Dear Heritage Parent/Guardian:
As you are probably aware, Maricopa County Public Health recently confirmed one case of 2019 Novel Coronavirus in Maricopa County. This individual is a member of the ASU community. The risk to Maricopa County residents, including the ASU community, is believed to be low at this time. 
We understand that there is much concern over this new strain, and MCDPH is committed to providing the most up-to-date information at www.maricopa.gov/coronavirus. 
Because protection from all respiratory viruses are similar, this is a good time to review strategies we can all use to prevent the spread of respiratory viruses, such as the flu:
Wash your hands often with soap and water for at least 20 seconds.

Avoid touching your eyes, nose and mouth with unwashed hands.

Avoid close contact with people who are sick.

Stay home when you are sick, and keep sick children home as well.

Cover your cough or sneeze, then immediately discard any tissues.

Clean and disinfect frequently-touched objects and surfaces.
Heritage Academy staff also take these precautions inside of our classrooms in order to ensure a healthy learning environment for your children.
We will keep you updated with any developments that could impact our families or schools.
If you have any questions, please contact the school.
Sincerely,
Jared Taylor
Heritage Academy Board, Chairman
(480) 969-5641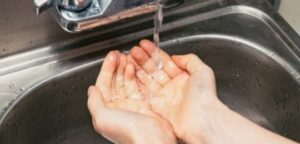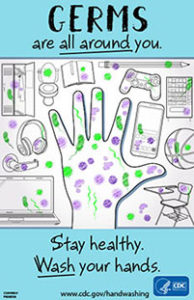 Is your Scholar not feeling well? 
When is your scholar too ill to be at school?
FEVER:  If a scholar has a temperature of 100 degrees or more, they should stay at home.  To return, they need to be fever-free without taking medication for 24 hours.
VOMITING AND DIARRHEA:  Please keep your scholar home if they are experiencing vomiting and/or diarrhea.  To return, they need to be free of symptoms for at least 24 hours after the last episode of vomiting and/or diarrhea.
ANTIBIOTIC TREATMENT:  If your child is on antibiotics for a communicable disease, such as strep throat, pink eye, etc, keep them home until they have been on the antibiotics for 24 hours.  
TO REPORT YOUR SCHOLAR ABSENT FROM SCHOOL:
Please call the office at 520-367-3800 by 10:00 AM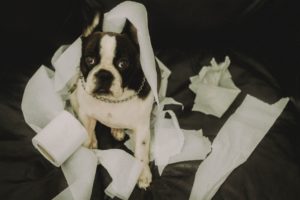 WE ARE RUNNING THROUGH KLEENEX BOXES LIKE CRAZY!!!      
We are gladly accepting donations of Kleenex!  Please send 2-3 boxes with your scholar next week and drop them off in the office. 
NOW IS YOUR CHANCE 

TO ORDER  
HERITAGE T-SHIRTS & CAR DECALS!!


Order Deadline: Thursday, March 12th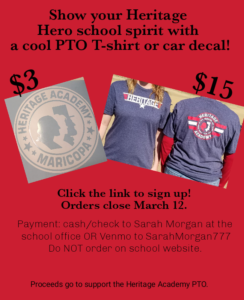 $3 for a Car Decal and $15 for a T-shirt
**DO NOT ORDER ON THE SCHOOL WEBSITE**


ACES
 PARENT INFORMATION NIGHT
We will be hosting a parent education night in partnership with the Maricopa Police Department and the Be Awesome Youth Coalition on April 7th @ 6:30 pm here at the Maricopa Campus.
Adverse Childhood Experiences are stressful or traumatic experiences that disrupt the safe nurturing relationships and environments that children need to thrive. Exposure to ACES can lead individuals towards the adoption of unhealthy habits and the onset of negative long-term health.  Dr. Shef Gandhi, Psy.D, Licensed Pyschologist, will be our guest speaker and will talk to us about how PCE (Positive Childhood Experiences) can impact parenting and raising emotionally healthy children.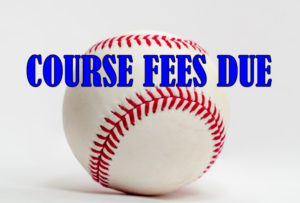 ALL 2ND SEMESTER COURSE FEES ARE PAST DUE!
Payments are made online at https://hamaricopa.com/payments/
Scholars with unpaid course fees will be dropped from the class and re-scheduled to
a non-fee bearing class based on availability. This will also remove them from the
competitive team as well, if that applies.
You may view your balance by logging into your scholar's PowerSchool account and clicking on the fees section. This
will show you the breakout of the fees owed for classes scheduled and any payments already made.

CLICK HERE TO ORDER YOURS TODAY!!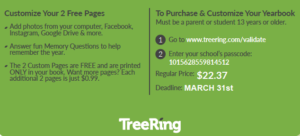 Price: $22.37
Deadline: March 31st
2019-2020 JH History Tour 

 


(7th & 8th Grades)


Northern Arizona - April 29th & 30th


ONLY 10 SPOTS LEFT!!!
***REMINDER: 3RD PAYMENT DUE***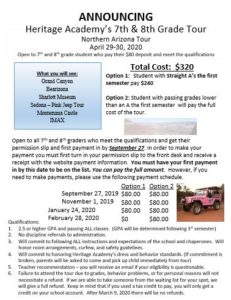 Please FILL OUT THIS TOUR AGREEMENT and return it to the front office!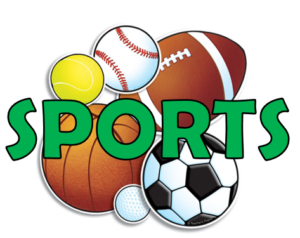 Our Varsity Softball Heroes opened their season last night against Hasan in Tucson.  Our Lady Heroes were led by our pitcher, Ms. Celsie Espinueva, who pitched an incredible first game.  We had a handful of amazing plays including a home run by Maddie Martin and a triple for Gabi Sorenson.  Our ladies fought hard until the end and we couldn't be prouder.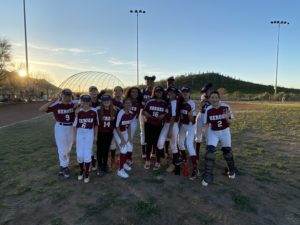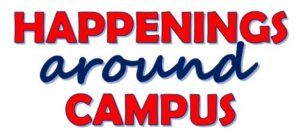 Our JH GLOW PARTY was a HUGE Success!!! 
Thank you Ms. Allen, Scholar Council, Staff, and Parents for a FANTASTIC event.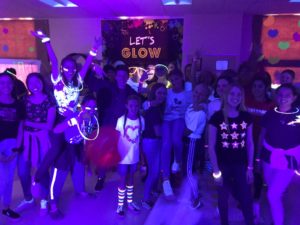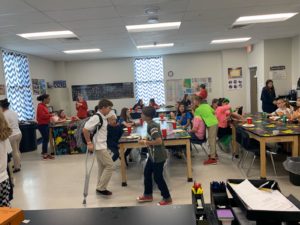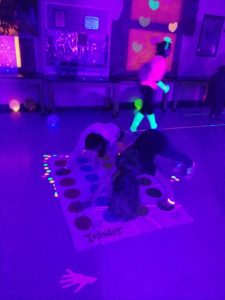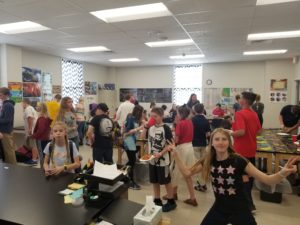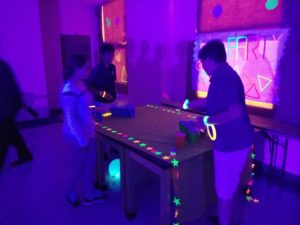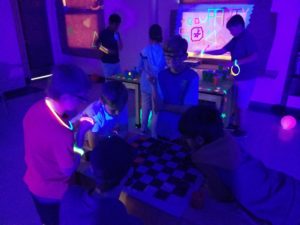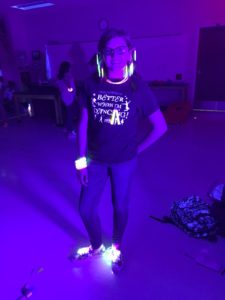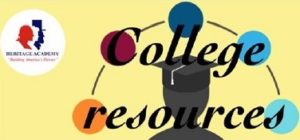 Do you have questions regarding College planning?
Below is a list of topics that you may want to consider.
High school course selection
Early College Program – Dual enrollment, AP & CLEP
Earning an Associates Degree at Heritage Academy
ACT/SAT/PSAT (Which test and when?)
Financial Aid (Scholarships, Grants, Loans & FAFSA)
Schedule your college planning appointment with a College Relations advisor by CLICKING HERE, or email Mr. Herrera bryant.herr@heritageacademyaz.com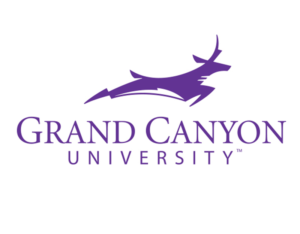 Grand Canyon University's Summer Institute series
Within the coming weeks, GCU will be launching our promotion of summer camps that give students the chance to explore future career tracks, college programs of study, and experience GCU's campus life.  Each camp session runs for 3 days & 2 nights, with overnight parking available to the students that drive. Attendees may look forward to sessions created and taught by GCU professors that will include hands-on learning experiences, real-world insight from partnering businesses, and evening socials with other students. Camp admission is only $100, which includes food, lodging, and all camp activities. This event is open to all entering Sophomore, Junior, or Senior year this fall.
This June, GCU will be hosting three separate camp sessions with each one offering the following tracks:
| | |
| --- | --- |
| Business | Engineering |
| Performing Arts & Production | Pre-Health & Sports Medicine |
| Psychology & Criminal Justice | Technology |
Summer Institute at Grand Canyon University
3300 W. Camelback Rd. Phoenix, AZ 85017
Young Scholars Program
Current 7th grade scholars can apply for the Cooke Young Scholars Program. This five-year, pre-college scholarship program provides educational advising, funding for enrichment opportunities, and access to a community of highly-motivated scholars from 8th through 12th grade.
Click here to access the application on the Cooke Foundation's website. The application open period ENDS March 23, 2020 at 12:00 p.m. Eastern Time.
If you're interested in learning more about the Young Scholars Program from Foundation staff members, please click here to view our latest webinar.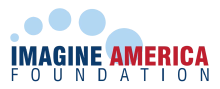 IMAGINE AMERICA SCHOLARSHIP  

The scholarship is for high school seniors or recent graduates planning to attend a career school participating in the Imagine America High School Scholarship Program.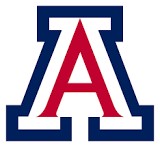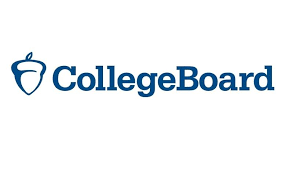 CLEP® exams are an additional opportunity for your students to earn college credit in high school and get a head start on college. More than 2,900 U.S. colleges and universities award credit for a passing CLEP score, and with one CLEP exam, a student could save up to $1,000 or more in tuition.