IMPORTANT DATES TO REMEMBER
3/30-5/21 ONLINE LEARNING – Campus Closed

4/6-4/9 SPIRIT WEEK – See post for details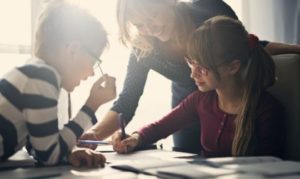 COVID-19 & Online Learning
Dear Heritage Families,
A few new developments have come about that are important to share with you.
Governor Ducey and Superintendent Hoffman extended school closures through the end of the academic year. Our program will continue online through this time.  Read more here. Please continue to work with your teachers on the coursework for each class.
Governor Ducey also issued a new executive order title, "Stay Home, Stay Healthy, Stay Connected" effective Tuesday, 31 March 2020 at 5pm.  Read more here. Online learning should continue during this time.
For our athletic teams, the Arizona Interscholastic Association (AIA) and the Canyon Athletic Association (CAA) have cancelled all of their activities for the remainder of the Spring season. Additional details regarding sports fees is forthcoming.

Due to the lack of our ability to properly schedule facilities and rehearse, all of our year-end arts performances are also cancelled. Our outstanding arts teachers will have some creative ways to perform and produce greatness to end the year.

While safety comes first, we strongly encourage your scholar(s) to continue to learn. In earlier pandemics in 1918, 1957, and 1968, schools were closed for some time. Eventually schools and civil society reopened as mortality rates dropped. When we reopen we do not want our scholars to be behind or lose any of their academic progress. We want each scholar adequately prepared for the next grade. Further, many are preparing for tests such as PSAT, SAT, ACT, or other career related examinations. Unlike with prior pandemics, we are very blessed to have online technology to continue to learn and communicate with each other.

For the remainder of this year, attendance will be tracked weekly. Scholars who complete an assignment will be marked present. Scholars who do not complete at least one assignment will be marked absent. Please send an email to your school for excused absence so we are aware of your circumstance.
The health and safety of our Heritage families is very important. We support our local and State authorities and look forward to when schools reopen.  We know this time is very stressful for some of our scholars. Please contact us should you have any additional questions or ways we can be of assistance.
Sincerely,
Jared Taylor 
Governing Board Chairman 
Heritage Academy Schools
jtaylor@heritageacademyz.com
LOOK WHAT YOU CAME UP WITH!  

SHOW YOUR SCHOOL SPIRIT WITH OUR VIRTUAL SPIRIT WEEK!!!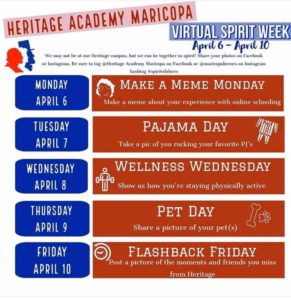 Don't forget to post your pics @Parents of Heritage Academy Maricopa  or on Instagram @maricopaheroes #spiritofahero.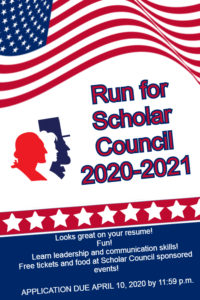 2020-2021 School Year Scholar Council Elections
Applications are due this Friday, April 10th at 11:59 p.m.
Scholar Council Election Packet 2020-2021
For questions, please email Ms. Allen – alethea.alle@heritageacademyaz.com
ERRANDS FOR ETHAN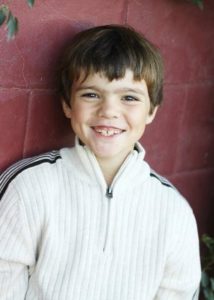 Thank you so much to all of our families that gave service to others last week.  You made a difference in someone's life by sharing your love!  We appreciate you spreading Random Acts of Kindness in memory of Ethan Ellsworth.  THANK YOU!!!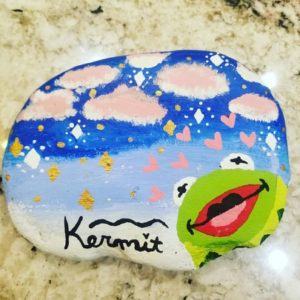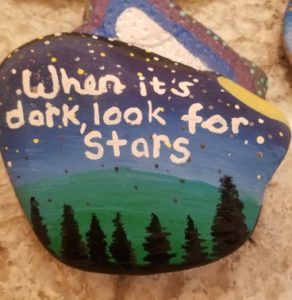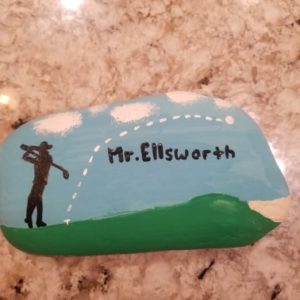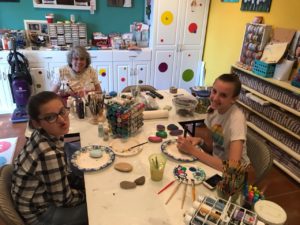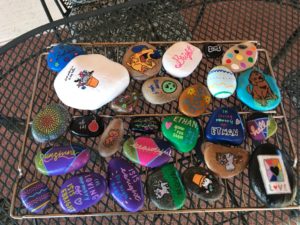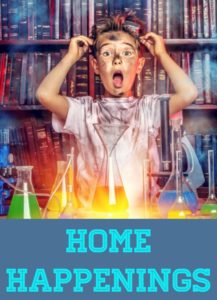 CHECK OUT SOME GREAT PICS OF ONLINE LEARNING LAST WEEK!!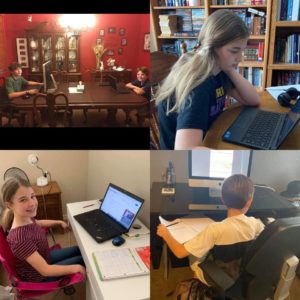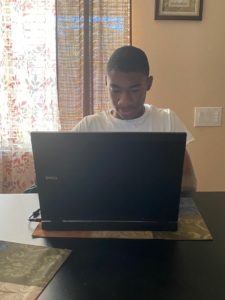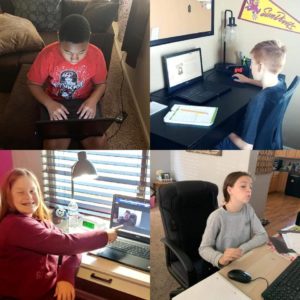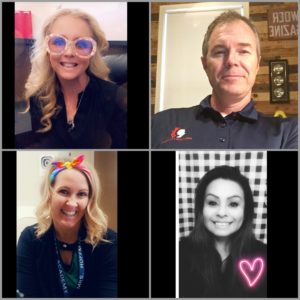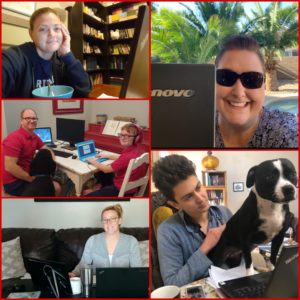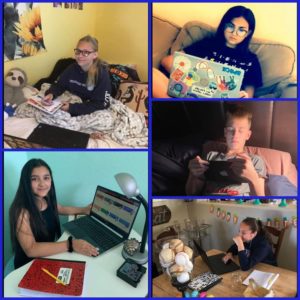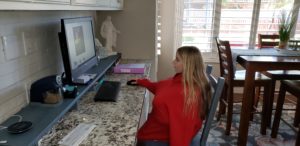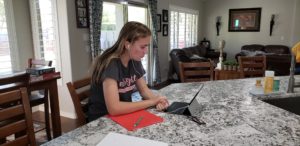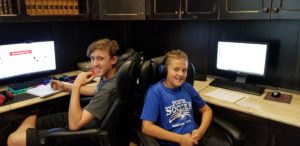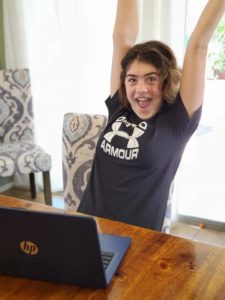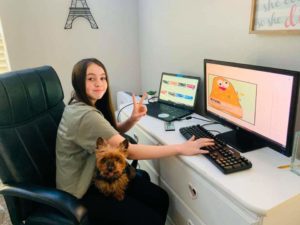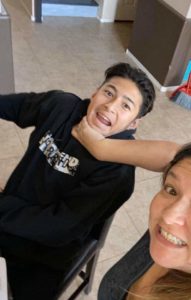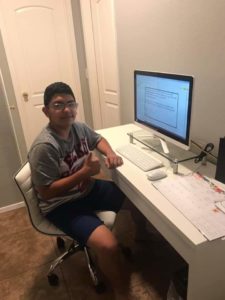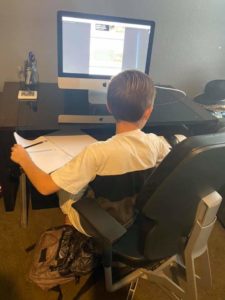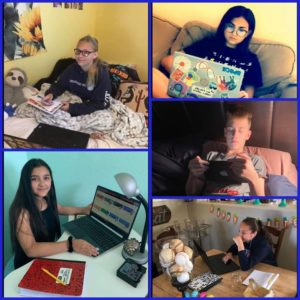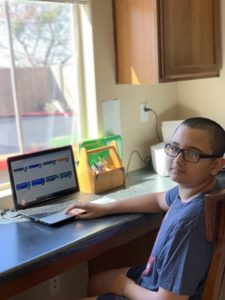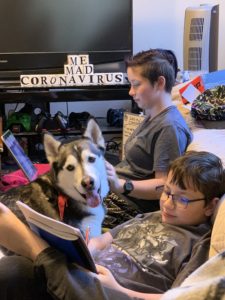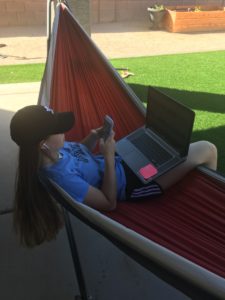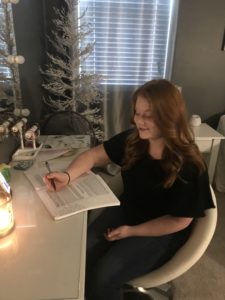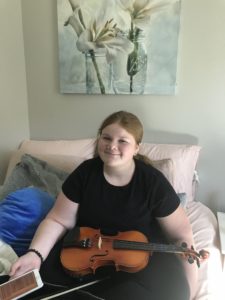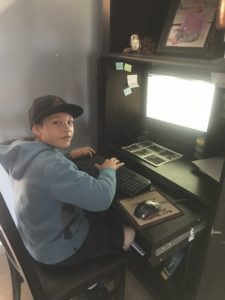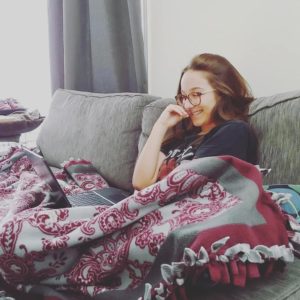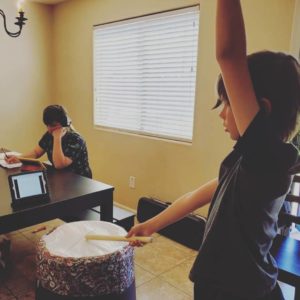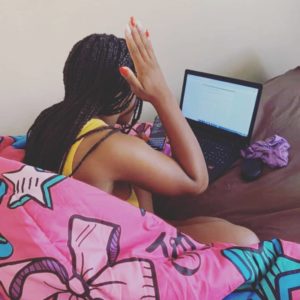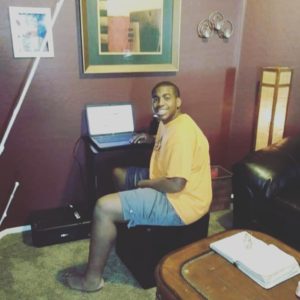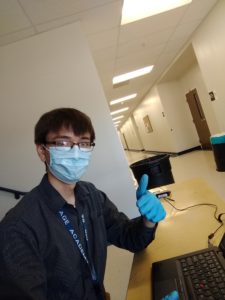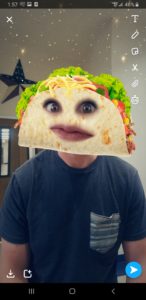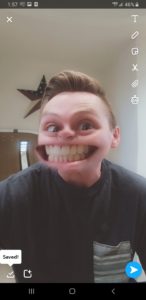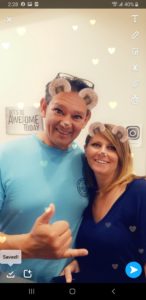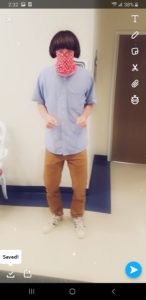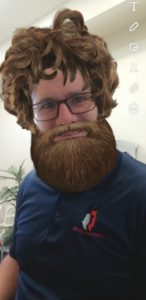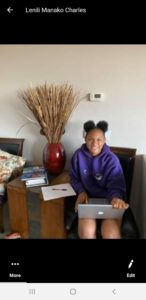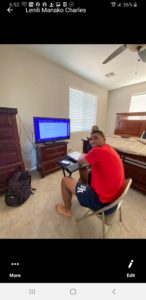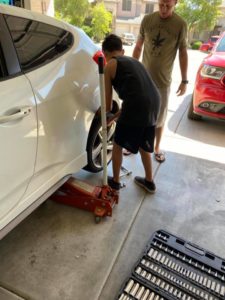 We may not be on campus, but we still can keep in touch!  What fun things you are doing to keep busy? Any fun games you are playing? Reading a good book?  Giving Service??  We want to know about it! 
Please post your pics @Parents of Heritage Academy Maricopa  or on Instagram @maricopaheroes #herohaps.   We will share submitted pics in future newsletters.  

IT'S TAX TIME
LET THE ARIZONA TAX CREDIT FOR PUBLIC SCHOOLS WORK FOR YOU!  
How does it work?
If you qualify for this state tax credit, you may donate online to make a contribution. When you file your Arizona state taxes, you then subtract the amount of your contribution from what you owe or add the amount to your refund.
An individual can contribute and receive a tax credit for any amount up to $200, or a couple filing jointly may contribute up to $400.
If you owe $800 in Arizona state taxes: Make a $400 contribution to Heritage Academy, and subtract $400 from your Arizona state taxes. Your tax bill will then be $400.
If you are expecting an $800 refund on your Arizona state taxes: Make a $400 contribution to Heritage Academy, and add $400 to your Arizona state tax refund. Your refund will be $1,200.
Funds can be applied to directly to your scholar's course fees, tours, or a specific department such as drama, history, orchestra, etc.
Our tentative 2020-2021 Calendar is Now Available!!
Please note that dates are subject to change per board approval in June 2020.
YEARBOOK ORDERS HAVE BEEN EXTENDED THROUGH THIS WEEK!!!
CLICK HERE TO ORDER YOURS TODAY!!
DON'T FORGET TO CUSTOMIZE YOUR 2 PAGES FOR FREE BY APRIL 10th.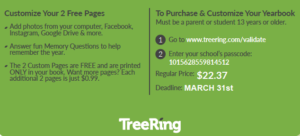 Price: $22.37
Deadline: April 10th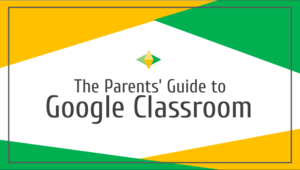 In response to the COVID19 situation and scholars remaining at home, Heritage will continue to
deliver instruction to our scholars using the Internet. Teachers will be delivering materials and
assignments using the Google Classroom. Your scholar must use their Heritage Google Account to
access these materials. Below are instructions on using your Google Account.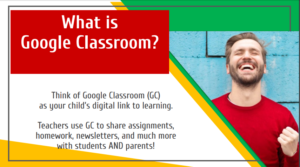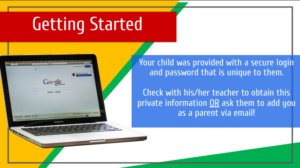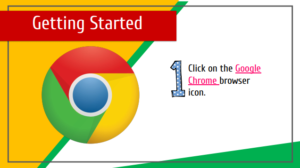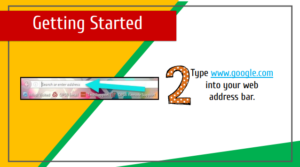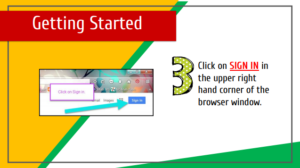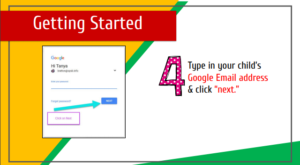 (Firstname.StudentID@hastudents.us)
***Please Note*** The email ends in .US not .COM and only the first 8 characters are allowed for the first name.  (For example, if your name is Johnathan, your ID will be (Johnatha.STUDENTID@hastudents.us).  The student ID can be found in powerschool or on your scholar's schedule.
The pre-set password is Student1 with a capital S.  Your scholar may have updated this password to one of their personal choice.
If you changed the password and have forgotten it, please FILL OUT THIS FORM to reset the password.
PLEASE ALLOW 24 HOURS FOR PASSWORD RESET.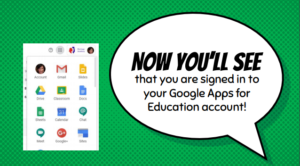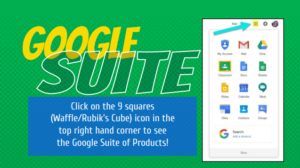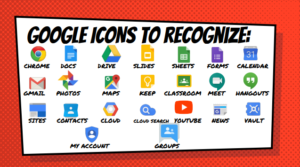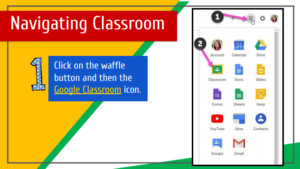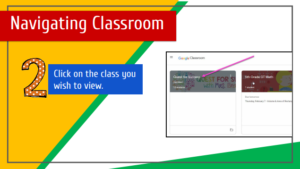 There are 2 ways to Join a class
1. Join a class with a class code
At the top, click Add 
 Join class
Enter the class code your teacher gave you and click Join.
A class code consists of 6 or 7 letters or numbers. For example, hjhmgrk or g5gdp1.
2. Accept an invitation from your teacher
In the class card, click Join
Forgot or lost the class code? Code won't work?
If you deleted, lost, or forgot the class code before joining a class, EMAIL YOUR TEACHER to resend the code or set a new one. If the code isn't working, EMAIL YOUR TEACHER for help.  CLICK HERE FOR A LIST OF TEACHER EMAILS
Note: You only use the class code once to join the class. You are then enrolled in the class, and you don't need to re-use the code again.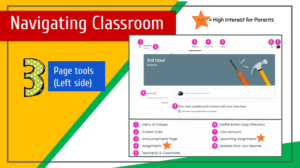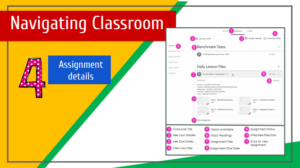 Don't Forget to Sign Out
Students should always LOG OUT of the Google Suite before letting another person use the computer. This is very important for scholars who share a computer with another person. CLICK HERE TO LEARN MORE.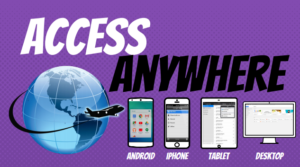 Your Device and Internet
You may use the Google Classroom from any computer or smart phone. Internet access is required. If you do not have access to the internet from a home computer, a smart phone may work. However, we recommend using a computer. If you do not have access to the Internet from home, there are companies offering home internet service during the COVID-19 crisis. CLICK HERE TO LEARN MORE.
Note: Heritage Academy does not have any direct relationship with internet providers and cannot help with
setup.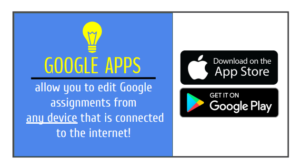 WANT TO SEE YOUR SCHOLAR'S SCHEDULE, GRADES, ATTENDANCE, & MORE?  
At Orientation, you received a blue folder with your Powerschool Login codes and instructions.
Here's where to start:  
1. Go to the website: http://hamaricopa.com/ and click on PowerSchool located in the upper right
section of the web page.
2. Click Create Account
3. Enter your name, email, username (whatever username you want to use) and password
(whatever password you want to use).
4. Type in your student name where it says STUDENT NAME.
5. Under ACCESS ID, enter your child's Parent Access ID (use all capital letters);
and under ACCESS PASSWORD enter your child's Parent Access Password.
6. Choose a relationship.
7. Click ENTER.
8. Repeat step # 1 and login to your parent account with the Username and Password you just
created.
9. After logging into your account please verify and update personal information through the
Power Announcement option on the left hand side of the Home Page.
Download the Powerschool app for easy access.  The District Code is WMRJ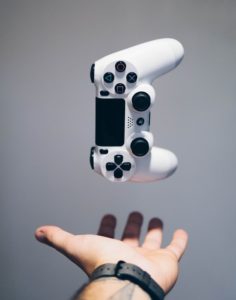 Google Classroom on Xbox
It is easier to access Google Classroom on a desktop or laptop computer, but if you don't have access to either, you can use Google Classroom through Xbox!  Please see the following directions below to set it up.  You may also use PS4 to connect to Google Classroom. 
Log into Xbox and go to the "Internet Browser" app. This is a free install if it is not already a downloaded app. 

Once you are in the app, there will be a URL search bar. Type in Google and go to classroom from there.  The Xbox controller acts like a mouse and you can navigate with a cursor to the Google apps grid to access Google Classroom. 

From here, you can sign into your Google Classroom and be able to access assignments and make comments as needed. You can click on embedded links in assignments, which brings up a separate screen to complete that activity. 

To navigate back to the Google Classroom once in the embedded link, press the small circle button ABOVE the "plus sign" button on the left side of the controller. The small button looks like it has two squares overlapping each other.  This button will bring up the browser pages and allow students to navigate back to the Google Classroom. 

When typing a response to an assignment, click on the comment box with the cursor and it will bring up the text box with letters to select to type into the response, just as if you were texting on a phone.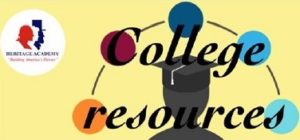 Do you have questions regarding College planning?
Below is a list of topics that you may want to consider.
High school course selection
Early College Program – Dual enrollment, AP & CLEP
Earning an Associates Degree at Heritage Academy
ACT/SAT/PSAT (Which test and when?)
Financial Aid (Scholarships, Grants, Loans & FAFSA)
Schedule your college planning appointment with a College Relations advisor by CLICKING HERE, or email Mr. Herrera bryant.herr@heritageacademyaz.com