IMPORTANT DATES TO REMEMBER
5/26  –  SENIOR SUNSET –  6:00 – 8:00 PM (See Post for Details)

5/27  –  LAST DAY OF SCHOOL!! – JH Awards 8:30 AM – 10:00 AM; HS Awards 10:30 AM – 12:00 PM (See Post for Details)

5/27  –  GRADUATION –  7:00 PM

7/15  –  MEET THE TEACHER – 6:00 – 8:00 PM

7/21  –  FIRST DAY OF SCHOOL 
IMPORTANT SCHOOL INFORMATION
ADDRESS: 41000 W Heroes Way Maricopa, AZ 85138

SUMMER OFFICE HOURS:

May 31-June 3: Office Closed

June 7-June 24: Monday – Thursday, 8:00 AM-11:00 AM

June 28-July 8: Office Closed

July 12-July 20 – Monday – Thursday, 9:00 AM-3:00 PM

 

SCHOOL HOURS: Monday – Thursday  8:00 am – 3:30 pm

PHONE: 520-367-3800

FAX: 520-367-3801

Our Award Ceremony will take place the last day of school on May 27th.  The ceremony is for scholars only, however it will be live-streamed for parents to view online:  facebook.com/HeritageAcademyMaricopa
JH Scholars Only 8:30-10:00am (JH scholars should not arrive until 8:15 am when doors open and be picked up by 10:15 am)
HS Scholars Only 10:30- 12:00 pm (HS Scholars are not to arrive before 10:15 am and should be picked up by 12:15 pm).
Please Note:  Uniforms are required.  Scholars are only on campus for their awards ceremony.

IT'S CRUNCH TIME!!!
FINALS WEEK: MAY 24th – MAY 26th
All scholars are required to take their final exams for each class next week.  There will not be a test make-up, so if your scholar misses their final, week, they will receive a "0".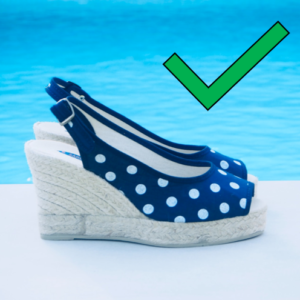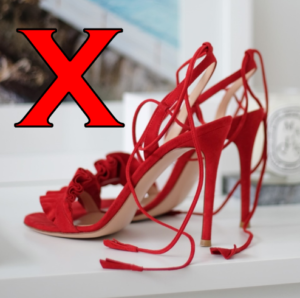 As we have many "end of the year" events happening in our gym, including graduation, please note that high heels, pointed heels, and stilettos are not permitted on our gym floor.  Wedges and flats are okay to wear.  Please share this information with your guests!
COME CELEBRATE THE LAST DAY OF SCHOOL AT BAHAMA BUCK'S!!
SPRING INSTRUMENTAL CONCERT
What a wonderful evening of live music!!  Mr. Berry and our instrumental scholars did a wonderful job of sharing their talents! We heard songs from our beginning band, beginning orchestra, Japanese drumming, concert band, concert orchestra, and chamber orchestra. We even heard a dynamic performance of Japanese drumming and a special flute from Mr. Berry, as well as a beautiful performance from Madilyn Ellsworth on the harp.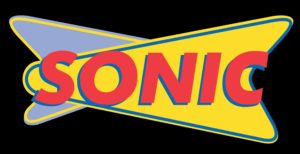 Our PTO Sonic Fundraiser was a HUGE SUCCESS!  We were able to raise $440 dollars for the school! Thank you to all of the families and staff members that came out to support the event.  A HUGH THANK YOU to Mrs. Abercrombie for coordinating and promoting the event!  It is always a great time!  Mr. Ellsworth and Mr. Carpenter both received numerous votes from scholars to compete in the Hot Dog and Slush Eating Contest!
…AND MR. CARPENTER TOOK THE WIN!!!
If you are moving and/or transferring to another school, please complete this WITHDRAWAL FORM.
You will need to return any books or checked out items to the school when you come to pick up/sign the withdrawal paperwork.  Please allow 24 hours to process the withdrawal paperwork.  We will call you when it is ready.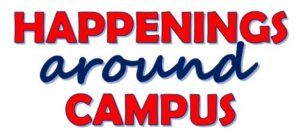 Our Senior Class of 2021 has been busy preparing for their Graduation Ceremony happening on Thursday!
One of our scholars (Alexandra Woodruff) "Knighted" Mr. Romanek on Thursday.  His new title will be "Sir JF Romanek of the Heroes."
…and Mr. Berry held a Jedi Training in the courtyard in preparation of the instrumental concert.
Dates
May 24
LIBERTY TOUR 2021
(OVER FALL BREAK )
Heritage Academy is offering a tour over Fall break 2021 for 11th and 12th graders to Boston and New York!  Contact Ms. Allen
alethea

.alle@heritageacademyaz.com
if you are interested in joining the waitlist!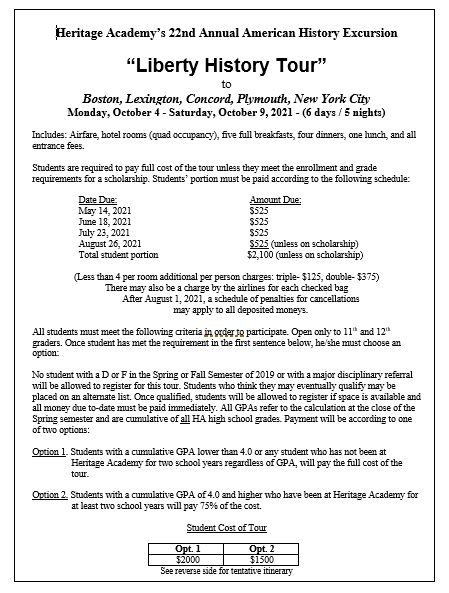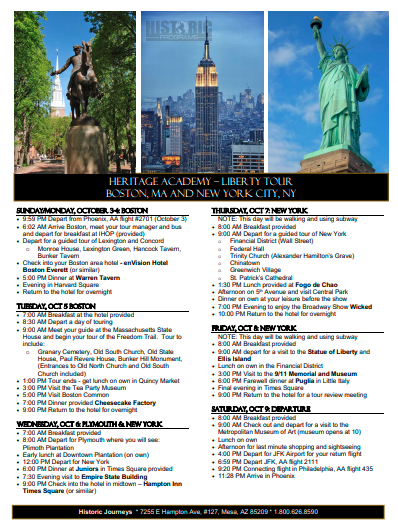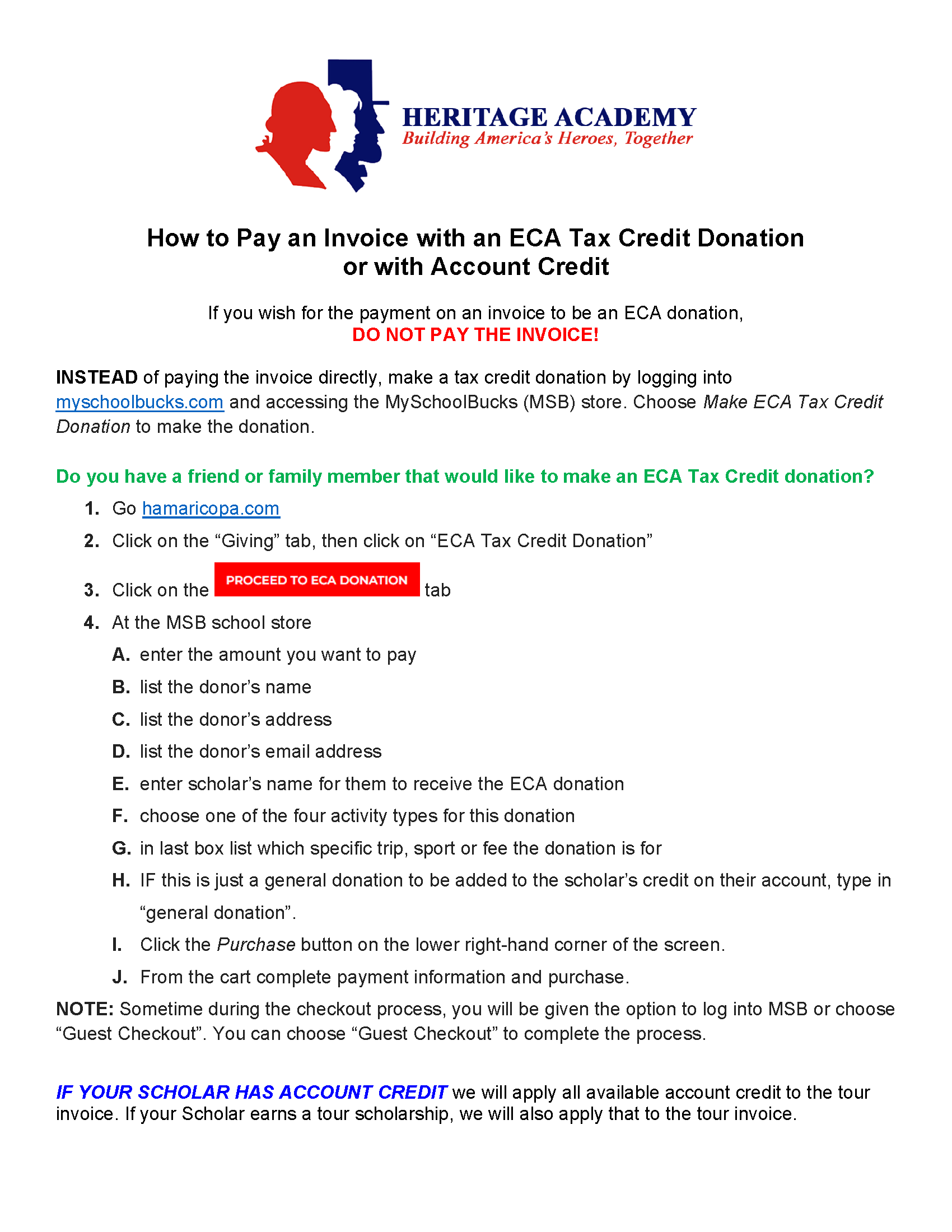 FRANCE TOUR

2022
Dear Heritage families,
Heritage Academy high school scholars are invited to join us for a once-in-a-lifetime travel experience to France: Paris, Normandy, and Brittany during Spring Break 2022!
We are excited to offer this opportunity right now to give scholars some hope for a brighter future. We had an amazing experience in France this past Spring Break.  While the world might feel like it is filled with uncertainty, we want to give families the chance to look ahead. In addition, to make sure you feel confident making future travel plans, EF is offering a risk-free enrollment period.
There are limited spots on this tour!  To learn more about this exciting opportunity, please email me or call the EF Traveler Support Team at 1-800-665-5364, Monday-Friday, 9AM-5PM EST. You might also want to review the Parent Guide for information about payment plans, on-tour safety, credit opportunities, and more.
Now, let's get ready to go to France!
Thanks,
Joseph Arnold
jarnold@heritageacadmeyaz.com
French I/II/III, P.E.
Cross Country, Varsity Boys Soccer, Junior High Soccer
Heritage Academy Laveen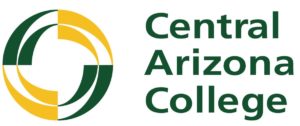 Great News! As of today, Central Arizona College (CAC) has gone live with the signup link for Promise for the Future pledge form.
Click here www.centralaz.edu/promise to sign-up for Promise Today!
The signup period for 8th graders will be from April 1, 2021 through August 1, 2021, providing ample time for students and families to get online and complete their Promise pledge form.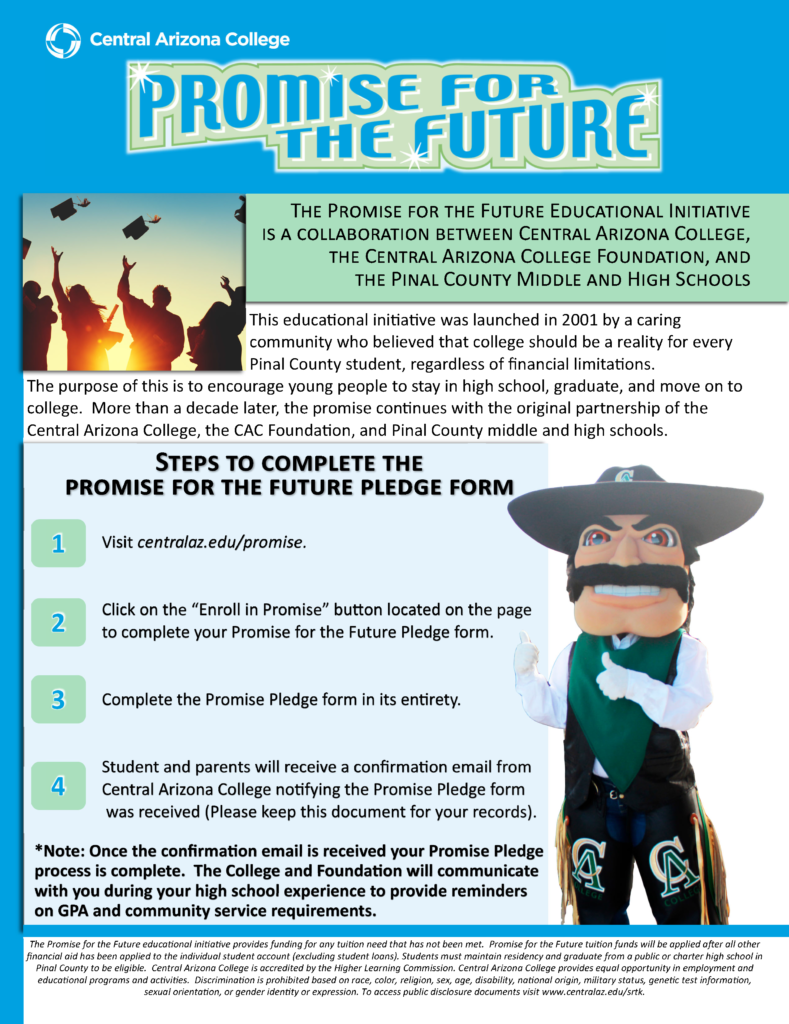 Due to the current social distancing requirements for COVID-19, CAC is actively working on scheduling several virtual online presentations on Zoom and we will send links out to those as soon as we get them.  
As a reminder:
Student enrollment into the program does not hold any student accountable for future enrollment at Central Arizona College, it is meant to provide every student affordable access to higher educational opportunities.

 All requirements of the program are to be fulfilled by high school graduation.
When enrolling into the program please be prepared to use a mailing address as well as personal email account.
Questions please email: promise@centralaz.edu<mailto:promise@centralaz.edu>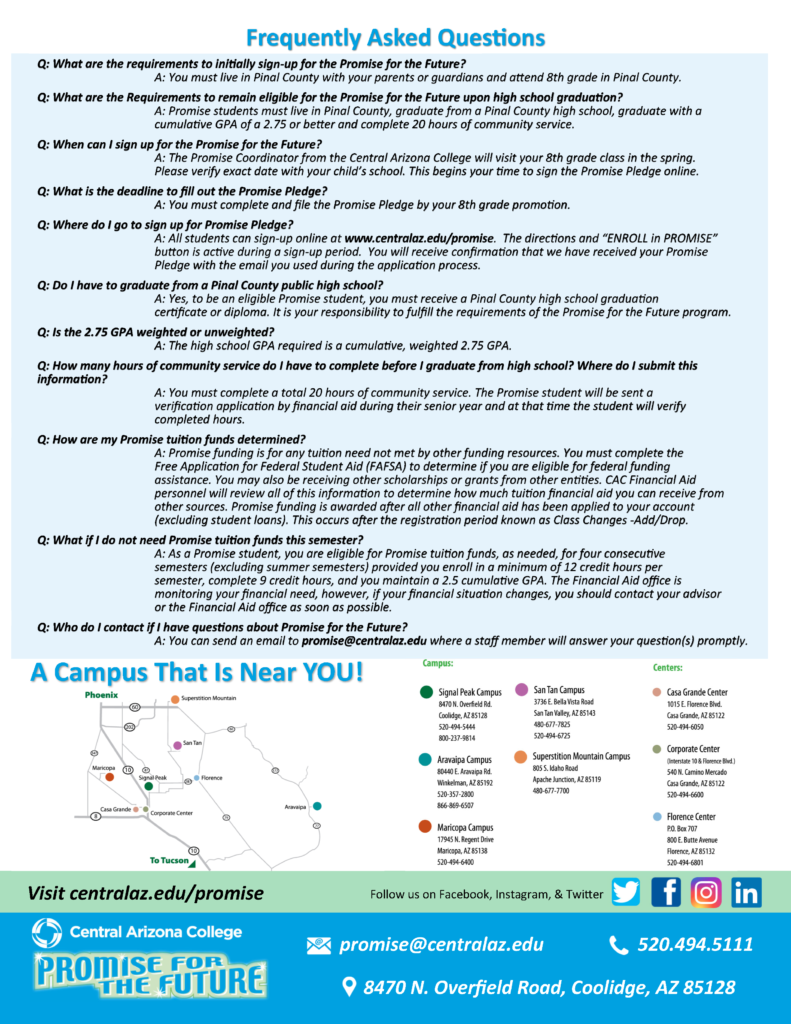 As we continue to develop new processes for this year's Promise for the Future enrollment,  Heritage Academy and CAC will share that information with parents and scholars as it comes available. The team here at Heritage Academy – Maricopa Campus and Central Arizona College highly value each of you and we appreciate your assistance during this new process.
Thank you and stay safe out there!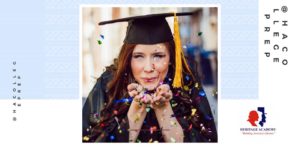 Has your high school scholar created a 4 year plan yet?
Heritage Academy offers advising to every scholar on campus. Mr. McCambridge will coach them along their college prep path, get them enrolled in college while in high school, and set up for future success!
Parents and scholars….. Do you have questions regarding College or high school planning?
Below is a list of topics that you may want to consider.
High school course selection
Early College Program – Dual enrollment, AP & CLEP
Earning an Associates Degree at Heritage Academy
ACT/SAT/PSAT (Which test and when?)
Financial Aid (Scholarships, Grants, Loans & FAFSA)
To schedule your appointment with Mr. McCambridge, please visit https://calendly.com/greg-mcca
Our tentative 2021-2022 Calendar is Now Available!!
HAMaricopa Academic Calendar 2021-2022
Please note that dates are subject to change per board approval in June 2021.
NEED YOUR OFFICIAL TRANSCRIPT TO APPLY FOR COLLEGE?   
Stop by Mrs. Hoffman's office for a copy of your unofficial transcript or CLICK HERE and complete the request form for an official one to be sent to the college you are applying to.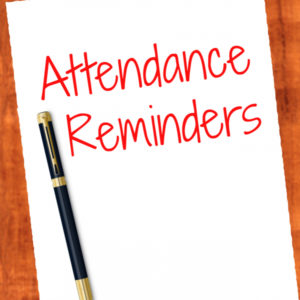 WHAT TO DO IF YOUR SCHOLAR IS ABSENT: 
CALL THE SCHOOL BEFORE 10:00

AM

THE DAY OF THE ABSENCE.  
LEAVE A MESSAGE WITH

THE REASON

FOR THE ABSENCE.
CHECK

GOOGLE CLASSROOM

FOR WORK THEY MISSED IN CLASS.
The Department of Education defines an EXCUSED ABSENCE as being an absence due to illness, doctor appointment, bereavement, family emergencies and out-of-school suspensions not to exceed 10% of the instructional days scheduled for the school year.
FAMILY VACATIONS ARE NOT CONSIDERED EXCUSED ABSENCES.
Attendance Letters are mailed out at the first of the month for scholars who currently have (5) or more absences for the grading period. 
Just a reminder of Heritage Academy's policy concerning attendance:
Any scholar who misses ten percent (10%) or more of classes (usually five or more per semester) in a given subject may not receive credit for that subject. Each teacher sets his/her own policy for work missed. Furthermore, many experiences and activities by their very nature cannot be duplicated or "made up."
When a scholar is absent, a parent must call the school at the beginning of the day to indicate that the scholar will not be in attendance.  Please be sure to include a reason for the absence if you are leaving a voicemail.  Excusing an absence allows the scholar to make up work missed, however, it does not remove the absence.
We understand that there are times when a scholar may have more absences than normal due to a chronic illness. If your scholar suffers from a chronic illness, please complete the CHRONIC HEALTH CONDITION PACKET, and return it to the front office with the required documentation.

Additionally, any scholar who is absent from school on a given day cannot participate in any school activity that
same day or evening.
DON'T GET BLOCKED IN
SCHOLARS CANNOT BE SIGNED OUT BETWEEN 2:30-3:30 PM
Need to schedule an appointment for your scholar during school hours?  We ask that you try and schedule appointments on Fridays when the scholars are out of school.  We know this isn't always possible due to days and hours of operation, however due to our driveline, we are not able to sign scholars out after 2:30 pm.  If you have an appointment for your scholar, we will need you to pick them up before 2:30pm or wait until school is out to pick up your scholar.  
We apologize for any inconvenience.

For our online scholars, below are some helpful links to help you get acquainted with Edgenuity.
 https://www.edgenuity.com/resources/edgenuity-help-for-families/
Have questions?  Please contact Afton Welker (afton.welk@heritageacademyaz.com)
UNIFORMS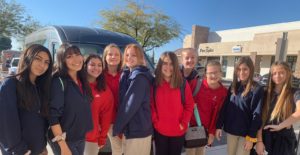 THERE ARE (3) APPROVED UNIFORM VENDORS TO CHOOSE FROM:
1. DENNIS UNIFORMS – https://www.dennisuniform.com/schools/QHR (1-2 week delivery)
2. LANDS' END – https://www.landsend.com/co/account/school-uniformsSchool Account # 900147471 (Under Mesa -District) (Check website for delivery times)
3. PRINTED DESERT – https://heritageacademyuniforms.com/  (Check website for delivery times)
UNIFORM GUIDELINES:
HERITAGE POLO – Red, White, or Blue must be purchased from an approved uniform vendor (Heritage Logo Required).
PANTS – Can be purchased anywhere as long as they meet the dress code standards (must be beige khaki lightest color option) or navy. No cargo pockets or leggings.  Cannot be ripped, torn, or frayed.
SKIRTS/DRESSES – MUST COME TO MIDDLE OF THE KNEE.  CHECK MEASUREMENTS OF SKIRT LENGTH FROM VENDORS BEFORE PURCHASING.  MOST OF THEM ARE NOT LONG ENOUGH.  Can be purchased anywhere as long as they meet the dress code standards (must be beige khaki lightest color option) or navy. Cannot be ripped, torn, or frayed.
SHORTS – Must be no shorter than four inches above the knee. Can be purchased anywhere as long as they meet the dress code standards (must be beige khaki lightest color option) or navy. No cargo pockets.  Cannot be ripped, torn, or frayed.
OUTERWEAR (Sweatshirts, Sweaters, Jackets) – Can be purchased anywhere as long as they meet the dress code standards (must be solid red, white, or navy blue with no large graphics or lettering. (Heritage Logo not required)
SPORTS/PE UNIFORM – Must be from one of the approved uniform vendors. (Lands' End does not carry it).   Uniform consists of navy blue basketball shorts (HA Logo Required) and a solid red t-shirt (HA Logo Required).
Does your scholar require medication during the school day?
Our medication policy has changed this year.  In cases where medication is required by a doctor to be given during school hours, Heritage Academy
officials administer prescription medication in the school setting in accordance with specific regulations that come from state law.
The following form needs to be completed by the doctor and delivered to the school by an adult with the medication.
Administering Meds Form 2020
Please note, medication to be given two (2) and/or three (3) times daily are to be given at home, unless specifically ordered by the doctor to be given at school. For prescription medication, there must be a written order from the physician stating the name of the medication, the dosage and the time it is to be administered and that it must be administered during school hours. There must be written permission from the parent/guardian for the medication to be administered at school. The medication must be in the original prescription container labeled by the pharmacist. Pharmacies will provide a duplicate container for school use upon request. No medications in envelopes, foil, or baggies will be accepted.
Pursuant to A.R.S. §§ 15-341(A)(35),(36), students who have been diagnosed with anaphylaxis and/or breathing disorders may carry and self-administer emergency medications while at school and at school- sponsored activities. The student's name must be on the medication container and annual written documentation, which authorizes the possession and self-administration of the medication from the
student's parent is required.
MY SCHOOL BUCKS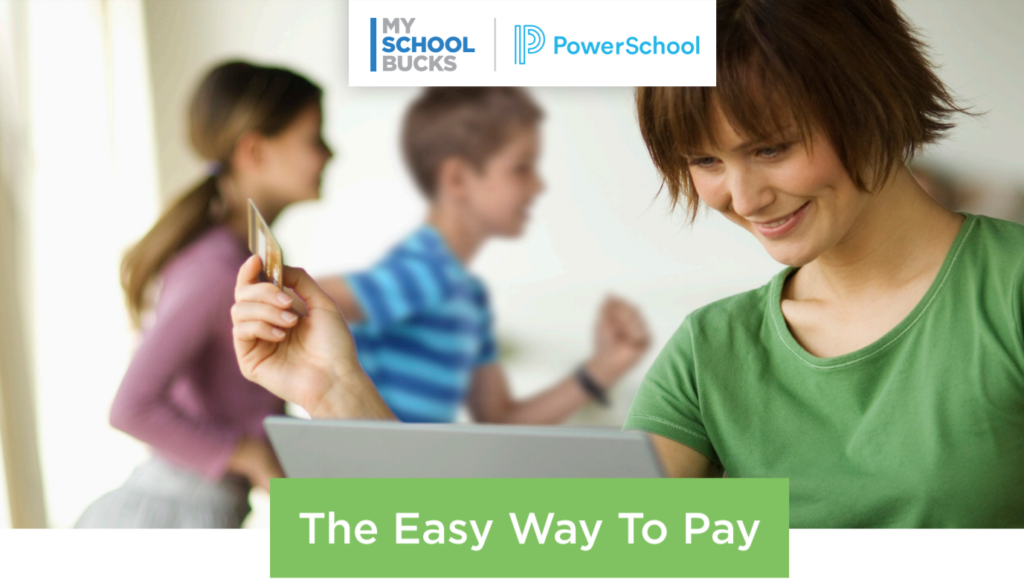 MySchoolBucks is our payment system for course fees and to make purchases through the school store.
PLEASE NOTE: WE DO NOT USE POWERSCHOOL FOR FEES.  All Powerschool balances are $0 for every scholar.  You will not use PowerSchool to see if you owe fees.  
To create your account go to MySchoolBucks.com and follow these instructions:
Click "Sign Up Free"
Follow the step by step instructions to add our school and your scholars to your account.  Our district is Heritage Academy Inc.  
Click on "School Store" on the top menu bar for a list of options.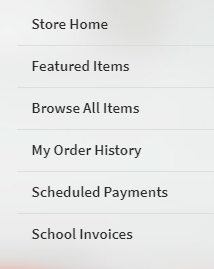 If you click on "Store Home" it will take you to where you can purchase items like a parking permit, pay your PTO dues, or pay for the Fine Arts Retreat.
If you click on "School Invoices" this is where your current course fees and end of year school balances from last year will be listed.  You will be able to make a payment right through this system!
We only accept online payments.  No cash or checks will be accepted.
COMMON ISSUE:  
No invoices?  You must add your scholars to your account.  Click the profile icon and select "My Students."  You may also need to add Heritage Academy as a new district if you another school on your account that uses myschoolbucks.  We are also finding that if you have linked your account to PowerSchool it will give you this message as well.
WANT TO ORDER LUNCH?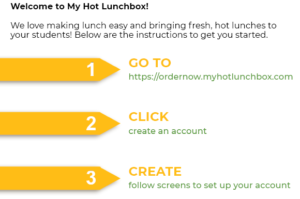 *IMPORTANT NOTES:  MAKE SURE YOUR ORDER IS COMPLETE AND FULLY PAID FOR.  YOU MUST ORDER  24 HOURS AHEAD OF TIME.  IF YOU ALREADY HAVE AN ACCOUNT, YOU WILL NEED TO UPDATE YOUR PROFILE WITH YOUR SCHOLARS CURRENT GRADE TO VIEW THE CALENDAR.
We do not charge any fees to create an account or to order student's lunches. Our meal prices are typically at or below a restaurant's in­ store price. Place orders and process payment on our secure website.  No more forgetting or losing lunch money!
No minimum orders. You can order lunches for one day, one week or months in advance. Add, edit, or cancel an order up to noon on the day before delivery.  You can print a calendar view of lunch orders and receive weekly opt-in email reminders.  Additionally, if you add orders and forget to process payment you will receive an alert.We offer a range of selections at a variety of price points. Our menus include combos, entrees and a la carte options.
My Hot Lunchbox is happy to accommodate gluten-free, dairy-free and vegetarian meal choices.  We are a peanut free company.  Our Customer Service Team is happy to help. For any inquires please call: 1-888-894-8295.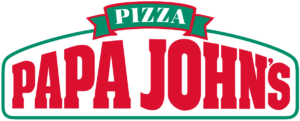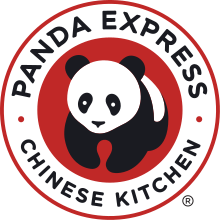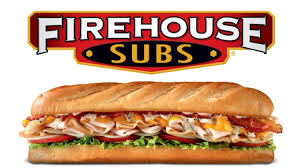 Will you or your Scholar be driving to school and parking on campus for the day? 
You will need a parking permit!  
Please complete the following PARKING PERMIT APPLICATION if you or your scholar plans to park on campus for the 2020-2021 school year.  Parking permits must be hung on the rear-view mirror at all times while on the Heritage Academy Campus.  You will be assigned a designated parking spot.  There is a $10 fee/year for SCHOLAR parking, and permits can be purchased through the school store at MySchoolBucks.com.  You will need to login or create an account to access the store.  See MySchoolBucks Post above for details on setting up an account.    There is no fee for Staff Parking.  Permits are non-transferable and there is a $10 Replacement Fee if the permit is lost or stolen.