IMPORTANT DATES TO REMEMBER
6/11- PLACEMENT TESTING – BY INVITATION ONLY (7th-9th Grades)

6/20 – SCHOLAR ORIENTATION – BY INVITATION ONLY (All Grades)

6/28-7/14 – OFFICE CLOSED – Summer Break


WE ARE MAKING PROGRESS!!  
The Steel is coming along over at the building site.  We will have a better timeline of completion once the steel is finished.  In the meantime, we are making some back-up plans, just in case, so we can ensure school will begin on time!
THE FIRST DAY OF SCHOOL IS JULY 24TH!!
Heritage Academy welcomes Ms. Bobbie Fallstead to the Maricopa campus as our new high school math and computer teacher! 
Ms. Fallstead graduated from the University of Nebraska, Kearney, with a Bachelor of Science in Business, Marketing.  She then continued her studies at Peru State College, earning a Master Degree in Education, with an emphasis in Instructional Technology.  In addition, she has post graduate hours of study in Mathematics and Computer programming from the University of Nebraska, Lincoln and Western International University, Phoenix.
Ms. Fallstead has taught all levels of Mathematics from 6-12 grade and spent many years as a Math/Science/Technology Consultant for Glencoe-McGraw Hill and Holt-Rinehart and Winston Educational Publishing companies.  She has also been an Adjunct Faculty member with Maricopa Community Colleges for over 10 years, teaching multiple math courses and writing curriculum for math courses for the traditional classroom and online study.
Traveling is her passion when she isn't outdoors hiking with her Boxer, Casey.  She is an avid fan of sports, especially her amazing Nebraska Cornhuskers!  She has even demonstrated her flare for numbers by winning the Showcase Showdown on The Price Is Right gameshow!
Please join us in welcoming Ms. Bobbie Fallstead to our family of Heroes!
HOOP IT UP
AT OUR SUMMER BASKETBALL CAMP! 
Have Questions? Please contact our Athletic Director, Ben Johnson at bwjohnson@heritageacademyaz.com.
Due to all the requests to include an 11th grade this first year of opening our Maricopa campus, we are making it happen! Visit HAMARICOPA.COM to enroll, and share it with your friends to let them know the good news!
JUNE 1st-15th SAVE 15% 
Educational Outfitters – http://phoenix.educationaloutfitters.com/ –  CLICK HERE FOR DETAILS
15% OFF SALE RUNS THROUGH JUNE 15th!
Other Uniform Options Include:
Lands' End – School Account – https://www.landsend.com/ Enter #900147471 (Under Mesa District) – Better quality uniforms. Seem to last longer and don't fade or shrink. Periodically offer 40% off discount through their online mailing list.
Printed Desert – https://heritageacademyuniforms.com/ – CLICK HERE FOR DETAILS
SET YOUR SCHOLAR UP FOR SUCCESS THIS SCHOOL YEAR! 
WHO:  ALL HERITAGE SCHOLARS WANTING TO STRENGTHEN SKILLS
WHEN:  JUNE 1st – JULY 1st 
WHERE: ONLINE – AT YOUR CONVENIENCE
Heritage Academy Summer School Information
MobyMax is a complete K-8 curriculum for math, fact fluency, language, reading, writing, science, social studies, test prep, phonics, spelling, and early reading and writing!
Conveniently offered Online at a cost of $25 per student, paid directly to Heritage Academy, Maricopa.
– Under "Other Payment" enter $25.00
– Enter Memo: Summer School Maricopa and click "Next"
– Continue to payment screen and pay via PayPal, credit, or debit.
– Once payment is confirmed, you will be sent a password for
www.MobyMax.com
. Sign-up by clicking "sign in" in upper right hand corner. Your Username is the email you signed up with.
Additional Information:
Facilitated by Heritage Academy Math Teacher Bobbie Fallstead
There is no credit for this year's Summer School.
Practice available in Math, Writing, Reading and other areas.
MobyMax automatically assigns lessons to each student based on their diagnostic results, ensuring that students practice the skills they need to work on without spending time on skills they have already mastered. The program also comes with a full suite of progress monitoring and student motivational tools. Scholars develop problem solving skills and learn to "think and discover", allowing students to gain a deeper knowledge of concepts and retain information better. Through videos, manipulatives and practice, MobyMax is a fun and entertaining way for scholars to get the extra instruction they need or allow gifted scholars to excel. No Heritage Academy class credit is offered for MobyMax and is completely optional to scholars.
Grab a blanket, lawn chair and join us under the stars for an evening of quality entertainment with our community. Concessions begin at 5:30 p.m. and the movie begins at 6 p.m.  We will be at the event for to answer questions!
Saturday, June 8th – Ralph Wrecks the Internet – UltraStar Multi-tainment Amphitheater 16000 N Maricopa Rd, Maricopa, AZ 85139
SERVING UP A SUCCESSFUL LUNCH SERVICE
ONLINE ACCOUNTS FOR SCHOLARS CAN BE SET-UP 2 WEEKS PRIOR TO THE FIRST DAY OF SCHOOL!  
We take the guesswork out of what's for lunch by delivering hot, delicious meals directly to your child's school. http://www.myhotlunchbox.com/
We do not charge any fees to create an account or to order student's lunches. Our meal prices are typically at or below a restaurant's in­ store price. Place orders and process payment on our secure website.  No more forgetting or losing lunch money!
No minimum orders. You can order lunches for one day, one week or months in advance. Add, edit, or cancel an order up to noon on the day before delivery.  You can print a calendar view of lunch orders and receive weekly opt-in email reminders.  Additionally, if you add orders and forget to process payment you will receive an alert.We offer a range of selections at a variety of price points. Our menus include combos, entrees and a la carte options.
My Hot Lunchbox is happy to accommodate gluten-free, dairy-free and vegetarian meal choices.  We are a peanut free company.  Our Customer Service Team is happy to help. For any inquires please call: 1-888-894-8295.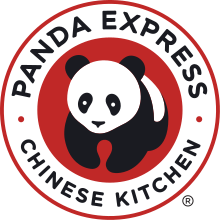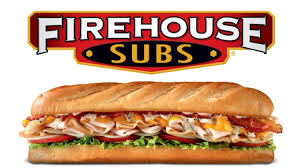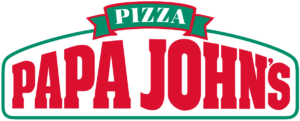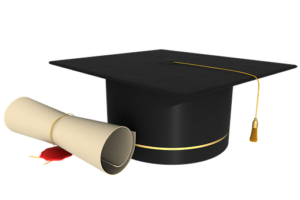 Earn an Associates Degree at Heritage Academy!
Do you want to learn how to maximize your early college credits?
How about ways to save time and money toward your bachelor's degree?
The Success Coach from Heritage Academy can provide a personalized student support system for information, advice, and encouragement.  She can recommend which courses to take, ensure you are taking them in the right order, and answer any questions you have along the way.  Appointments are available every other
Wednesday
(
7:30-2:30 pm
) during May. Use the link to schedule your appointment.
CLICK HERE TO SCHEDULE AN APPOINTMENT
The 9th and 10th grade Science/Spanish Tour for Spring 2020 will be to Puerto Rico!
Here are the details if you are interested:
Please email Mr. Barry Halterman at bhalterman@heritageacademyaz.com for questions or to register!