IMPORTANT DATES TO REMEMBER
6/28-7/14 – OFFICE CLOSED – Summer Break

7/15- PLACEMENT TESTING – BY INVITATION ONLY (7th-9th Grades) LAST ONE TO BE ABLE TO ATTEND THE FIRST DAY OF SCHOOL!

7/16 – 7/18– FOOTBALL CAMP – 5:00-7:00 PM @ the Copper Sky Multipurpose Field

7/17 – SCHOLAR ORIENTATION – BY INVITATION ONLY (All Grades) LAST ONE TO BE ABLE TO ATTEND THE FIRST DAY OF SCHOOL!

7/18 – MEET THE TEACHER – 6:00 – 8:00 PM – Elements at UltraStar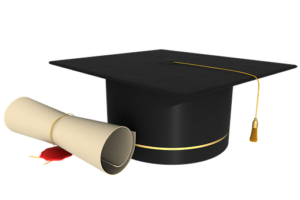 Earn an Associates Degree at Heritage Academy!
Do you want to learn how to maximize your early college credits?
How about ways to save time and money toward your bachelor's degree?
The Success Coach from Heritage Academy can provide a personalized student support system for information, advice, and encouragement.  She can recommend which courses to take, ensure you are taking them in the right order, and answer any questions you have along the way.  Appointments are available every other
Wednesday
(
7:30-2:30 pm
) during May. Use the link to schedule your appointment.
CLICK HERE TO SCHEDULE AN APPOINTMENT
The 9th and 10th grade Science/Spanish Tour for Spring 2020 will be to Puerto Rico!
Here are the details if you are interested:
Please email Mr. Barry Halterman at bhalterman@heritageacademyaz.com for questions or to register!