IMPORTANT DATES TO REMEMBER
8/3-8/20 – DUAL ENROLLMENT REGISTRATION – (See Post for Details)

8/17 – ATHLETIC PACKETS & PHYSICALS DUE – (See Athletic Update Post for details).  

8/25 – BOOKS,  AGENDAS, & AWARDS PICK-UP – 8:00 – 10:00 am & 5:00 – 7:00 pm (See Post for Details)

8/27 –YOGURT JUNGLE PTO FUNDRAISER – 11:00 – 9:00 pm (See Post for Details)
IMPORTANT SCHOOL INFORMATION

Dear Heritage Maricopa Families,
We want to welcome you back to campus on September 9th for those who have chosen to come back for in-person learning!  All Heritage families are receiving this notification, so if you have chosen to remain online, this is being sent to you by way of information.
We are so excited to get started!  We took great care in deciding when to return to campus.   Keeping in mind our community, our families and our teachers, September 9th was chosen as a date when most felt comfortable returning.

MASKS – We want you to be aware that due to class sizes social distancing will be limited in many areas.  The recommendation in this case is to have all desks in a row and scholars in masks. You will see this in many classrooms.   Masks will be required on campus for teachers and scholars.   When social distancing is available, the masks may be taken off at teacher discretion.  For our full face covering policy, (CLICK HERE).
DAILY HEALTH SCREEN – We will ask families to do a health screen every day BEFORE their scholar comes to school as noted in the mitigation plan (CLICK HERE) .
Scholars must not come to school if they exhibit any of the following symptoms:
● fever of 100.4 degrees or higher, or chills
● shortness of breath or difficulty breathing
● muscle aches
● sore throat
● headache
● fatigue
● congestion or runny nose
● cough
● vomiting
● diarrhea
● new loss of taste or smell
HAND WASHING & CLEANING – Once scholars are on school grounds, we ask that they wash their hands immediately in the restrooms (gym or new building – staff will be outside to guide).  Scholars will also be asked to wash hands or use hand sanitizer at the beginning and the end of each class.  They will also be asked to clean their desk at the end of each class.  Cleaning by scholars has been and always will be a part of being at Heritage.  During COVID we know our scholars will step up and help out in this area.
ONLINE OPTION – If any of this changes your decision and you want your scholar to remain online, please call the office at 520-367-3800.  A schedule change will be needed.
ACKNOWLEDGMENT FORM – Parents need to sign the Parent Acknowledgment Form before their scholar can start on campus.  Please complete a form for each scholar returning: https://hamaricopa.com/covid-parent-acknowledgement/  
For additional questions including procedures for COVID-19 symptoms or a positive test, please see the mitigation plan (CLICK HERE).
We look forward to seeing all of you!
Kimberly Ellsworth
Principal, Maricopa Campus
YOGURT JUNGLE FUNDRAISER FOR HERITAGE!  
BOOKS – Teachers will be notifying your scholar (via email or google classroom) if your scholar needs to pick-up books for their class. If you are unsure whether your scholar needs to pick up a textbook, please contact your scholar's teacher by email.
AGENDAS – All Junior high scholars (grades 6th-8th) who would like to pick up their Heritage agenda may also do so at this time.
AWARDS – Also, scholars who received end of the year awards for the 2019-2020 school year can be these awards up during the times noted above.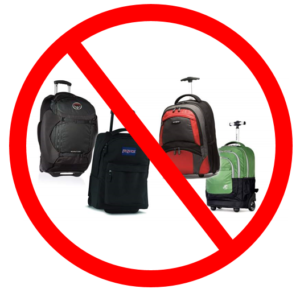 REMINDER:  NO ROLLING BACKPACKS ALLOWED ON CAMPUS 
As we get closer to coming back to campus, you will be shopping for new back packs!  For the safety of the scholars and staff, Heritage does not allow rolling backpacks on campus.  
SERVING UP A SUCCESSFUL LUNCH SERVICE
Ordering will be open and available on August 24th, 2 weeks before we are back on campus.
TIP:  MAKE SURE YOUR ORDER IS COMPLETE AND FULLY PAID FOR.  YOU MUST ORDER  24 HOURS AHEAD OF TIME.  
We take  the guesswork out of what's for lunch by delivering hot, delicious meals directly to your child's school. http://www.myhotlunchbox.com/
We do not charge any fees to create an account or to order student's lunches. Our meal prices are typically at or below a restaurant's in­ store price. Place orders and process payment on our secure website.  No more forgetting or losing lunch money!
No minimum orders. You can order lunches for one day, one week or months in advance. Add, edit, or cancel an order up to noon on the day before delivery.  You can print a calendar view of lunch orders and receive weekly opt-in email reminders.  Additionally, if you add orders and forget to process payment you will receive an alert.We offer a range of selections at a variety of price points. Our menus include combos, entrees and a la carte options.
My Hot Lunchbox is happy to accommodate gluten-free, dairy-free and vegetarian meal choices.  We are a peanut free company.  Our Customer Service Team is happy to help. For any inquires please call: 1-888-894-8295.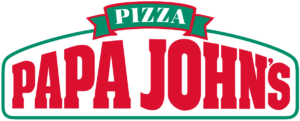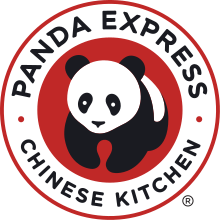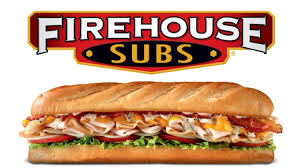 ARE YOU FEELING CHAOS AND DISORDER WITH ONLINE LEARNING?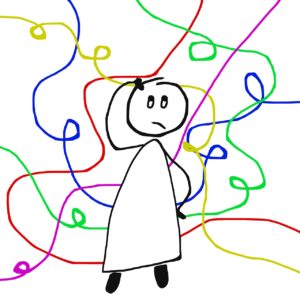 Check out some great tips on how to organize your Google Classroom and manage your class due dates!
VIDEO ON HOW TO ORGANIZE GOOGLE CLASSROOM AND MANAGE CLASS DUE DATES
This video applies to all scholars. However, those scholars that remain online all semester have schedules set up a little differently. Some may have 6 classes on A day and 2 classes on B day. We ask that you take attendance for A days on Mon/Weds and B days on Tues/Thurs. Due dates remain the same.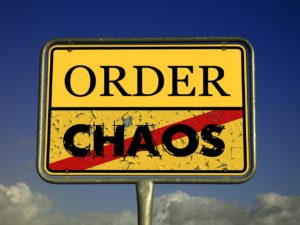 Please disregard the fee balance showing in your scholar's PowerSchool account.  There was a glitch with PowerSchool that pre-maturely assessed course fees to your scholar's account.    Once we move over to our new payment system they will be removed and assessed correctly.  We do have accurate account information to ensure the correct balance will remain.
All fees for fall semester (including winter sports) will be due once we are back on campus in-person.  Payments are only made online.  By way of information, we DO NOT accept cash or checks.   2020-2021 COURSE FEES
ATHLETIC UPDATE
Heritage Academy Maricopa Branded Masks Update:
Our Heritage Academy Maricopa masks are in!  We will be selling them at the Book pick-up on August 25th – (See Post Above).    They are $12 each or two for $20.
These masks are NOT required as part of the uniform.  We do have a limited supply.  Please see the attached picture for the 4 style options.
Online Shop Now Open!
Our Heritage Academy Spirit Shop is now open.  Click HERE to Shop!
Sport your Heritage gear around town! When we return to school, the sweatshirts are able to be worn for school.
A portion of each purchase comes back to our athletics programs.  The shop will remain open until August 24th.  At that time, it will close and the orders will be fulfilled and sent to the campus for distribution.  Each item will be individually wrapped and labeled.  Expect delivery in mid-September.
For links to the online shop, athletics packet, physical packet, and more, please visit our Athletics Site.
For questions regarding our athletics program, please email our athletic director, Jeff Miller Jeffrey.miller@heritageacademyaz.com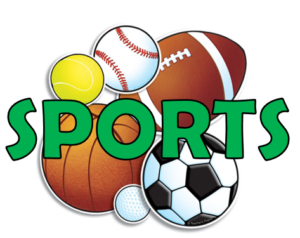 Our Varsity Volleyball Team took 2nd place in the 3 day tournament!  Volleyball Mom, Natalie McGrory, said, "They worked hard as a team and got it done. Great job ladies, you brought it today!! Congratulations to them and to their awesome coach, Coach Daniels!! 🏐🏐🏐🏐"
WAY TO GO HEROES!!!  
ARE YOUR UNIFORMS ORDERED???  
Uniforms will be required starting the first day back on campus September 9th!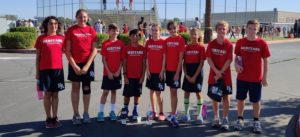 THERE ARE (4) APPROVED UNIFORM VENDORS TO CHOOSE FROM:
1. DENNIS UNIFORMS – https://portal.dennisuniform.com/onlstore/password.asp?sc=QHR
2. EDUCATIONAL OUTFITTERS – http://phoenix.educationaloutfitters.com/heritage-academy-maricopa-campus/
3. LANDS' END – https://www.landsend.com/co/account/school-uniformsSchool Account # 900147471 (Under Mesa -District)
4. PRINTED DESERT – https://heritageacademyuniforms.com/
UNIFORM GUIDELINES:
HERITAGE POLO – Red, White, or Blue must be purchased from an approved uniform vendor (Heritage Logo Required).
PANTS – Can be purchased anywhere as long as they meet the dress code standards (must be beige khaki lightest color option) or navy. No cargo pockets.  Cannot be ripped, torn, or frayed. 

SKIRTS/DRESSES – Must come to the middle of the knee.  Can be purchased anywhere as long as they meet the dress code standards (must be beige khaki lightest color option) or navy. Cannot be ripped, torn, or frayed. 
SHORTS – Must be no shorter than four inches above the knee. Can be purchased anywhere as long as they meet the dress code standards (must be beige khaki lightest color option) or navy. No cargo pockets.  Cannot be ripped, torn, or frayed. 
OUTERWEAR (Sweatshirts, Sweaters, Jackets) – Can be purchased anywhere as long as they meet the dress code standards (must be solid red, white, or navy blue with no large graphics or lettering. (Heritage Logo not required)
SPORTS/PE UNIFORM – Must be from one of the approved uniform vendors. (Lands' End does not carry it).   Uniform consists of navy blue basketball shorts (HA Logo Required) and a solid red t-shirt (HA Logo Required).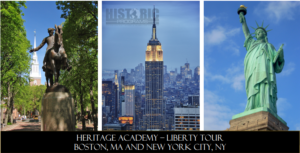 Heritage Academy Maricopa's 1st Annual American History Excursion
11TH & 12TH GRADE LIBERTY TOUR
to
Boston, MA and New York City, NY
Sunday, March 14th – Saturday, March 20th, 2021 (6 Days, 5 Nights)
Includes: Airfare, hotel rooms (quad occupancy), 5 full breakfasts, five full dinners, and all entrance fees.
Due to restrictions by the State of New York and other factors, we plan to postpone the Liberty Tour to Boston and New York until the second week of Spring Break, leaving on the evening of March 14 and returning on the evening of March 20. 
With the change of dates, the updated payment schedule will be as follows:
Due Date:           Amount Due:        
March 5th              $100                         




May 15th                $209   




September 15th     $500   




October 15th          $500   




November 15th       Balance of tour cost 
Total student portion:   $1809.00 without scholarship    $1309.00 with scholarship 
The last day for a full refund will be Wednesday December 2nd, 2020.  
*IMPORTANT NEWS: Our payment system will migrate to an improved online system called MySchoolBucks by the end of August.  The system will auto-generate an invoice for the trip and it will be emailed to you.  Please be on the lookout for that invoice for September's payment.   
There is still space for available for scholars that haven't made any payments. Please call the school to find out how to secure your spot for the tour and catch up with payments. 520-367-3800
See attached files for details but note the date changes above: