IMPORTANT DATES TO REMEMBER
8/6- PICTURE DAY – Uniform is Required.  

8/7– MEET THE COACH OPEN HOUSE – 6:00 – 8:00 PM @ Copper Sky Rec Center

8/13– PTO MEETING – 7:00 PM @ Elements – UltraStar
TEMPORARY OFFICE: 16000 Maricopa Rd. – Elements @ UltraStar (North side of building)

OFFICE HOURS: Monday – Thursday  7:30 am – 4:00 pm

SCHOOL HOURS: Monday – Thursday  8:00 am – 3:30 pm

PHONE: 520-367-3800

FAX: 520-367-3801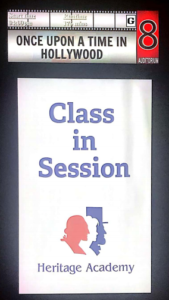 OUR FIRST FULL WEEK WAS A SUCCESS!!  
A HUGE thank you to all of our scholars, parents, staff, and PTO for your continued support and patience as we adjust to our temporary space!  We had a fabulous first "full" week!  We are overwhelmed with appreciation for all of the positive notes of gratitude shared with teachers and admin!  What an amazing start to our journey!  We are so grateful for UltraStar and their hard work and hospitality in making this a great experience for all of us! We are especially grateful to our PTO parents who helped out this week and were willing to do whatever was needed!  You are all ROCK STARS!!
Thank you!  Thank you!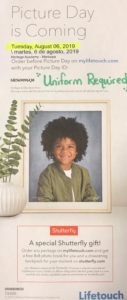 PICTURE DAY IS COMING!!  
AUGUST 6TH
UNIFORMS ARE REQUIRED!  
Order forms were sent home last week!  If your scholar needs another one, please stop by the office!
MEET  THE  COACH  OPEN  HOUSE
PLEASE JOIN US FOR OUR "MEET THE COACH" OPEN HOUSE!
WHEN: NEXT WEDNESDAY, AUGUST 7th
             ANYTIME BETWEEN 6:00 – 8:00 PM
WHERE: COPPER SKY REC CENTER
WHO: GIRLS' VOLLEYBALL (JH & HS), BOYS' BASKETBALL (JH & HS), GIRLS' BASKETBALL (HS), SWIMMING (JH & HS), CROSS-COUNTRY (JH & HS), & FLAG FOOTBALL (JH).
FOR QUESTIONS, PLEASE CONTACT YOUR COACH!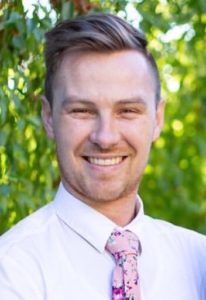 Heritage Academy welcomes Mr. Trent Rasmussen to the Maricopa campus as our Choir Director and Music Theory teacher! 
Mr. Rasmussen is thrilled to lay the foundation of his teaching career as he begins his first year of teaching at Heritage Academy. He was born and raised in Mesa, and attended high school at Higley High, where he found his inspiration and love for music.
Mr. Rasmussen went on to pursue a degree in Music Education at Brigham Young University-Idaho, and graduated with a Bachelor's Degree in 2017. It is now his privilege work side by side with the scholars of Heritage Academy to, as Plato once said, create music that "gives a soul to the universe, wings to the mind, flight to the imagination and life to everything."
Please join us in welcoming Mr. Trent Rasmussen to our family of Heroes!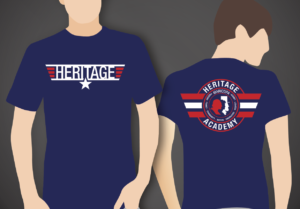 PTO FUNDRAISER:

HERITAGE T-SHIRTS!!!
LOOKING FOR A SHIRT TO SHOW YOUR HERITAGE PRIDE?? 
SUPPORT OUR PTO FUNDRAISER!! 
 $17 per T-SHIRT
ORDER DEADLINE 8/15!!!  
1. Sign up for the sizes and quantities you want: https://www.signupgenius.com/go/70a0545abac29a5fc1-heritage2.
2. Pay online at: https://hamaricopa.com/payments/. (T-shirts will only be ordered with confirmation of payment).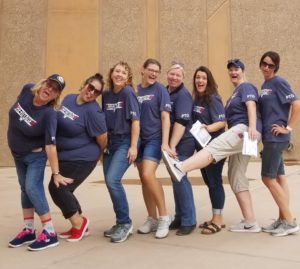 GO HEROES!!!!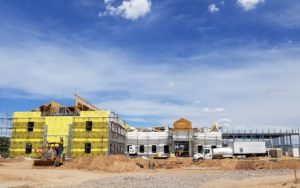 BUILDING UPDATE…  
The roof is nearly nearly up and they have started the drywall and taping inside!  Things are looking good and we are making great progress!  Keep the positive thoughts flowing!  It's making a difference!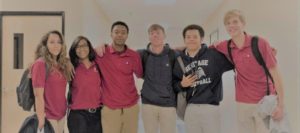 JUST A FEW REMINDERS ON UNIFORM DRESS CODE: 
Skirts/dresses must come to the knee. Leggings are not a substitute for skirt length.

Shorts must be no shorter than four inches from mid knee.  
Uniform Guidelines:
·

   Heritage Polo – Red, White, or Blue 

must be purchased from an approved uniform vendor

(

Heritage Logo Required

).
·   Pants, shorts or skirts/dresses can be purchased anywhere as long as they meet the dress code standards (must be beige khaki (lightest color option) or navy. Skirts/dresses must be knee length. Shorts must be no shorter than four inches above the knee. Cargo pockets are not allowed. No Jeans.
·

   Outer wear (sweatshirts, sweaters, jackets) can be purchased anywhere as long as they meet the dress code standards (must be solid red, white, or navy blue with no graphics or lettering. (Heritage Logo not required)
·
Sports/PE
must be from an approved uniform vendor
.
(Educational Outfitters/Printed Desert ONLY) Uniform consists of navy blue basketball shorts with HA logo and a solid red t-shirt with HA logo.
THERE ARE (3) APPROVED UNIFORM VENDORS TO CHOOSE FROM:
ORDERS CAN BE PICKED UP IN OUR OFFICE.  

COME BE A PART OF IT!
NEXT PTO MEETING:
TUESDAY, AUGUST 13th – 7:00 PM
LOCATION: ELEMENTS @ ULTRASTAR
JOIN US ON FACEBOOK: https://www.facebook.com/groups/heritageptomaricopa/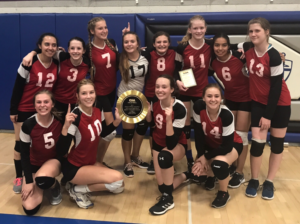 PLAYING SPORTS FOR THE  2019-2020 SCHOOL YEAR??
Your scholar will need to fill out the ATHLETIC PACKET which includes a physical. Sports physicals are available at Dignity Urgent Care (next to McDonald's) for $25, or most doctor's offices will fill out the physical form if your scholar has had a well-check with them within the last year for no charge.
A SPORTS/PE UNIFORM is required for all sports classes (with the exception of bowling and golf.  The uniform must be from an approved uniform vendor. (Educational Outfitters or Printed Desert). The uniform consists of navy blue basketball shorts with HA logo and a solid red t-shirt with HA logo.
Educational Outfitters: http://phoenix.educationaloutfitters.com/heritage-academy-maricopa-campus/
 Printed Desert: https://heritageacademyuniforms.com/ 
LOOKING FOR A CARPOOL??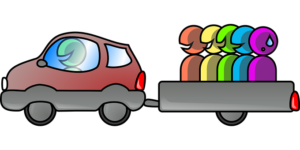 JOIN OUR PTO FACEBOOK PAGE TO FIND OTHER FAMILIES INTERESTED IN SHARING A RIDE TO SCHOOL!
A forum is available for parents who would like to organize carpools with other Heritage families from their own neighborhoods to our temporary school site, Elements at UltraStar.
SERVING UP A SUCCESSFUL LUNCH SERVICE
TIP:  MAKE SURE YOUR ORDER IS COMPLETE AND FULLY PAID FOR.  WE HAD A FEW SCHOLARS WHO THOUGHT THEY HAD ORDERED LUNCH THIS WEEK, BUT PAYMENT WASN'T COMPLETE IN THE CART.    
We take the guesswork out of what's for lunch by delivering hot, delicious meals directly to your child's school. http://www.myhotlunchbox.com/
We do not charge any fees to create an account or to order student's lunches. Our meal prices are typically at or below a restaurant's in­ store price. Place orders and process payment on our secure website.  No more forgetting or losing lunch money!
No minimum orders. You can order lunches for one day, one week or months in advance. Add, edit, or cancel an order up to noon on the day before delivery.  You can print a calendar view of lunch orders and receive weekly opt-in email reminders.  Additionally, if you add orders and forget to process payment you will receive an alert.We offer a range of selections at a variety of price points. Our menus include combos, entrees and a la carte options.
My Hot Lunchbox is happy to accommodate gluten-free, dairy-free and vegetarian meal choices.  We are a peanut free company.  Our Customer Service Team is happy to help. For any inquires please call: 1-888-894-8295.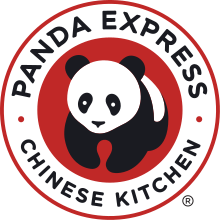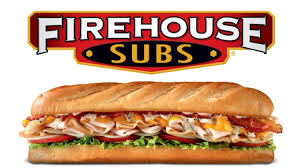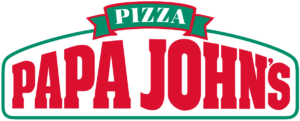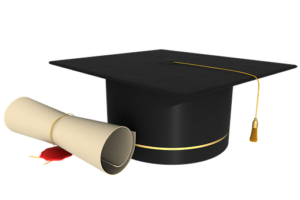 Earn an Associates Degree at Heritage Academy!
Do you want to learn how to maximize your early college credits?
How about ways to save time and money toward your bachelor's degree?
The Success Coach from Heritage Academy can provide a personalized student support system for information, advice, and encouragement.  She can recommend which courses to take, ensure you are taking them in the right order, and answer any questions you have along the way.  Appointments are available every other
Wednesday
(
7:30-2:30 pm
).  Contact Anna Weiler at: aweiler@heritageacademyaz.com for an appt.
The 9th and 10th grade Science/Spanish Tour for Spring 2020 will be to Puerto Rico!
Here are the details if you are interested:
Please email Mr. Barry Halterman at bhalterman@heritageacademyaz.com for questions or to register!