IMPORTANT DATES TO REMEMBER
8/25 – BOOKS,  AGENDAS, & AWARDS PICK-UP – 8:00 – 10:00 am & 5:00 – 7:00 pm (See Post for Details)

8/27 –YOGURT JUNGLE PTO FUNDRAISER – 11:00 – 9:00 pm (See Post for Details)

9/9 –FIRST DAY IN-PERSON – Uniforms Required

9/16 –PICTURE DAY – Uniforms Required. (See Post for Details).

9/14-17 – CONSTITUTION WEEK – (See Post for Details).
IMPORTANT SCHOOL INFORMATION

ARE YOUR UNIFORMS ORDERED???  
Uniforms will be required starting the first day back on campus September 9th!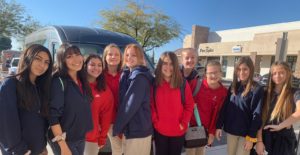 THERE ARE (4) APPROVED UNIFORM VENDORS TO CHOOSE FROM:
1. DENNIS UNIFORMS – https://www.dennisuniform.com/schools/QHR (1-2 week delivery)
2. EDUCATIONAL OUTFITTERS – http://phoenix.educationaloutfitters.com/heritage-academy-maricopa-campus/ (6-8 week delivery- Uniforms from this vendor will not arrive before Sept. 9th).  
3. LANDS' END – https://www.landsend.com/co/account/school-uniformsSchool Account # 900147471 (Under Mesa -District) (Check website for delivery times)
4. PRINTED DESERT – https://heritageacademyuniforms.com/  (Check website for delivery times)
UNIFORM GUIDELINES:
HERITAGE POLO – Red, White, or Blue must be purchased from an approved uniform vendor (Heritage Logo Required).
PANTS – Can be purchased anywhere as long as they meet the dress code standards (must be beige khaki lightest color option) or navy. No cargo pockets.  Cannot be ripped, torn, or frayed.
SKIRTS/DRESSES – MUST COME TO MIDDLE OF THE KNEE.  CHECK MEASUREMENTS OF SKIRT LENGTH FROM VENDORS BEFORE PURCHASING.  MOST OF THEM ARE NOT LONG ENOUGH.  Can be purchased anywhere as long as they meet the dress code standards (must be beige khaki lightest color option) or navy. Cannot be ripped, torn, or frayed.
SHORTS – Must be no shorter than four inches above the knee. Can be purchased anywhere as long as they meet the dress code standards (must be beige khaki lightest color option) or navy. No cargo pockets.  Cannot be ripped, torn, or frayed.
OUTERWEAR (Sweatshirts, Sweaters, Jackets) – Can be purchased anywhere as long as they meet the dress code standards (must be solid red, white, or navy blue with no large graphics or lettering. (Heritage Logo not required)
SPORTS/PE UNIFORM – Must be from one of the approved uniform vendors. (Lands' End does not carry it).   Uniform consists of navy blue basketball shorts (HA Logo Required) and a solid red t-shirt (HA Logo Required).
Virtual Campus Tour

Mr. Hettinger and Mr. Miller have put together a fantastic virtual tour of the building!  Nothing beats seeing it in person, but here is a sneak peak:  VIRTUAL CAMPUS TOUR
As we anxiously await our scholars' return, teachers are preparing their classrooms, hallway bulletin boards are being hung and decorated, and final safety details are being completed to ensure the safe return of our scholars and teachers!  We can't wait to have families back on campus!  We have missed you!!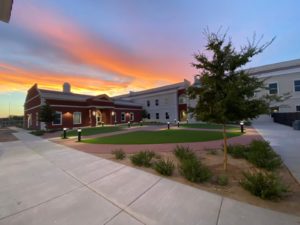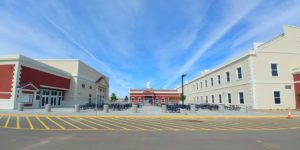 BOOKS – Teachers will be notifying your scholar (via email or google classroom) if your scholar needs to pick-up books for their class. If you are unsure whether your scholar needs to pick up a textbook, please contact your scholar's teacher by email.
AGENDAS – All Junior high scholars (grades 6th-8th) who would like to pick up their Heritage agenda may also do so at this time.
AWARDS – Also, scholars who received end of the year awards for the 2019-2020 school year can pick the awards up during the times noted above.
YOGURT JUNGLE FUNDRAISER FOR HERITAGE!  
CONSTITUTION WEEK
***SEPTEMBER 14-17***
Grade Check letters were emailed on Thursday, 8/20 for scholars who currently have a D or an F in a class.  Grades are issued at the semester so there is plenty of time to make improvements.  We do send these letters out on a monthly basis so scholars and parents are informed if there is a concern.  Please reach out to the teachers directly if you have questions.
Just a reminder of Heritage Academy's policy concerning grades:
High school scholars who receive a "D" or an "F" in a required class will not receive credit and will be required to repeat the class. A student who fails a required class must make up the class at a time other than during the regular school year. This will involve a summer school commitment, either at Heritage, if offered, or at another acceptable school.
In the case of 6th, 7th, and 8th grade scholars, when even a single class or multiple classes are not passed with a "C-" or better, there will be no promotion to the next grade and the scholar will have to repeat the entire year and all the classes, even the ones he did pass. Heritage
Academy will not promote a scholar into high school who has not mastered junior high school skills.
FIRST DAY OF IN-PERSON CLASSES ON CAMPUS WILL BE SEPTEMBER 9TH!  
Here is a copy of our 2020-2021 CALENDAR:
HAMaricopa Academic Calendar 2020-2021
and a copy of our BELL SCHEDULE:

Starting September 9th, school hours for in-person learning will be from 8:00 am – 3:30 pm.  Scholars can be dropped off starting at 7:30 am and need to be picked up after school by 4:00 pm!
The front office closes at 4:00 pm.  Scholars will not be permitted in the building after this time without a teacher and will need to wait in the  driveline area for their parents, and may not wait in the front office.
We would also like to remind families that Heritage Academy has a strict Tardy Policy.
TARDY POLICY: If you scholar is tardy more than 3 times to school, they will be pulled into a "sweep," (similar to a detention) for the remainder of 1st period, and every tardy after.  They simply are not allowed to interrupt their first hour class coming in late.  Parents will be called on the scholar's 5th tardy, and a meeting will be scheduled at their 7th tardy.
Why does being on time matter?  At Heritage, we want all of our scholars to learn traits that will help them be successful in their lives.
Here are just a few benefits of punctuality: 
INTEGRITY
DEPENDABILITY
LEADERSHIP
RESPECT
DISCIPLINE
ORGANIZED
PRODUCTIVE
LESS – STRESSED
SELF-CONFIDENCE
CREDIBILITY
Here are some tips to arrive on time: 
PACK IT UP THE NIGHT BEFORE – Uniforms, gym clothes, shoes, jackets, sports equipment, water bottles, homework, lunch etc.
TIME TRICKS – set alarms, change the clocks in your house to be early, tell yourself school starts at 7:45 (not 8:00).
ANTICIPATE DELAYS– Add 25% of your travel time to your commute for traffic, gas, emergencies, etc.
PICTURE DAY WILL BE SEPTEMBER 16TH!!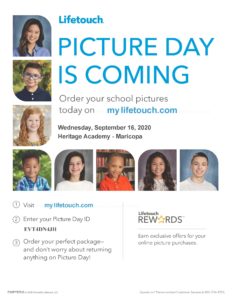 In-Person Scholars will have a scheduled time during school on Sept. 16th to have their pictures taken.

Online Scholars may also get their pictures taken on Sept. 16th, but they will need too come to campus between 2:00 -3:30 pm.  There will be a re-take day in January if you would like to wait until next semester to have them taken.

All scholars (In-Person and Online) will be required to wear Heritage Uniforms for pictures.

Seniors will get pictures this day for their ID and Powerschool, but they will be receiving information in the mail about their Senior picture day which will be on Friday Oct. 16th.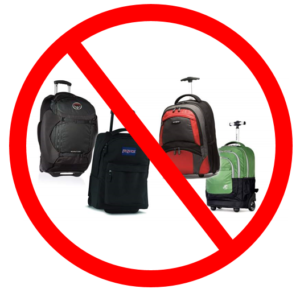 REMINDER:  NO ROLLING BACKPACKS ALLOWED ON CAMPUS 
As we get closer to coming back to campus, you will be shopping for new back packs!  For the safety of the scholars and staff, Heritage does not allow rolling backpacks on campus.  
SERVING UP A SUCCESSFUL LUNCH SERVICE
Ordering will be open and available on August 24th, 2 weeks before we are back on campus.
TIP:  MAKE SURE YOUR ORDER IS COMPLETE AND FULLY PAID FOR.  YOU MUST ORDER  24 HOURS AHEAD OF TIME.  
We take  the guesswork out of what's for lunch by delivering hot, delicious meals directly to your child's school. http://www.myhotlunchbox.com/
We do not charge any fees to create an account or to order student's lunches. Our meal prices are typically at or below a restaurant's in­ store price. Place orders and process payment on our secure website.  No more forgetting or losing lunch money!
No minimum orders. You can order lunches for one day, one week or months in advance. Add, edit, or cancel an order up to noon on the day before delivery.  You can print a calendar view of lunch orders and receive weekly opt-in email reminders.  Additionally, if you add orders and forget to process payment you will receive an alert.We offer a range of selections at a variety of price points. Our menus include combos, entrees and a la carte options.
My Hot Lunchbox is happy to accommodate gluten-free, dairy-free and vegetarian meal choices.  We are a peanut free company.  Our Customer Service Team is happy to help. For any inquires please call: 1-888-894-8295.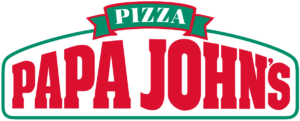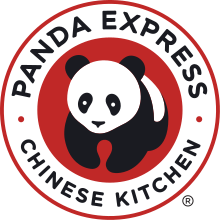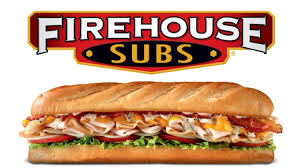 Please disregard the fee balance showing in your scholar's PowerSchool account.  There was a glitch with PowerSchool that pre-maturely assessed course fees to your scholar's account.    Once we move over to our new payment system they will be removed and assessed correctly.  We do have accurate account information to ensure the correct balance will remain.
All fees for fall semester (including winter sports) will be due once we are back on campus in-person.  Payments are only made online.  By way of information, we DO NOT accept cash or checks.   2020-2021 COURSE FEES
ATHLETIC UPDATE
Heritage Athletic Spirit Shop Extended One More Week!
Our Heritage Academy Spirit Shop is now open.  Click HERE to Shop!
After Monday, it will close and these items will no longer be available.  We will offer a shop again, however it will contain other items.
Sport your Heritage gear around town! When we return to school, the sweatshirts are able to be worn for school.
A portion of each purchase comes back to our athletics programs.  The shop will remain open until August 24th.  After it closes the orders will be fulfilled and sent to the campus for distribution.  Each item will be individually wrapped and labeled.  Expect delivery in mid-September.
Heritage Academy Maricopa Branded Masks Update:
Our Heritage Academy Maricopa masks are in!
We will be selling them at the book pick-up on Tuesday (8/25) from 8:00a – 10:00a and at 5:00p – 7:00p.  They are $12 each or two for $20.
These masks are NOT required as part of the uniform.  We do have a limited supply.
Physicals, Athletics Packets, and Fees:
Phyiscals are required for any scholar wishing to compete on a Heritage Academy team.  The physical form can be found here.  The Heritage Academy athletics packet is necessary for any scholar in a sports class (not including PE, Martial Arts, or bowling).  That packet can be found here.
Physicals and the athletics packets are now PAST DUE for scholars in fall sports classes.  Please bring them to school to drop off during business hours or email them to Mr. Miller.
We are not currently able to take the fees associated with sports classes.  Our online system will be available soon.  There is no due date for fees at this time.
For links to the online shop, athletics packet, physical packet, and more, please visit our Athletics Site.
For questions regarding our athletics program, please email our athletic director, Jeff Miller (jeffrey.miller@heritageacademyaz.com)