IMPORTANT DATES TO REMEMBER
8/10  –  PTO MEETING – 7:00 PM

8/12 –  LAST DAY TO ORDER ATHLETIC SPIRT WEAR – (See Post for Details)

8/12 –  YOGURT JUNGLE PTO FUNDRAISER – 11:00 AM – 9:00 PM (See Post for Details)

8/13 –  JUNIOR HIGH MOVIE NIGHT – 8:00 PM – 11:00 PM (See Post for Details)

8/17 –  PTO SPORTS COMMITTEE MEETING – 6:00 PM in the GYM (See Post for Details)

9/15  –  PICTURE RETAKES – More details to come
IMPORTANT SCHOOL INFORMATION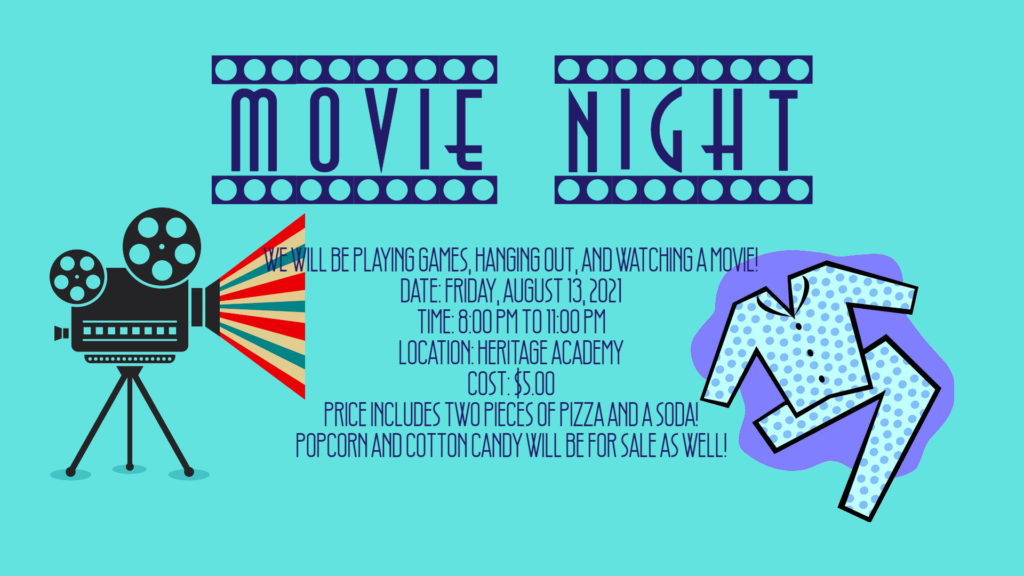 Heritage standards apply: No sleeveless or midriff shirts; shorts must be 4″ from the middle of the knee and skirts must come to the middle of the knee:  no cargo pants or shorts; no pants or shorts that are ripped or torn; no leggings; and no inappropriate slogans or symbols on the clothing.
For this 1 activity ONLY, you may wear your Heritage appropriate pajamas. If you are not dressed properly you will be sent home. Scholars can also bring blankets, pillows etc.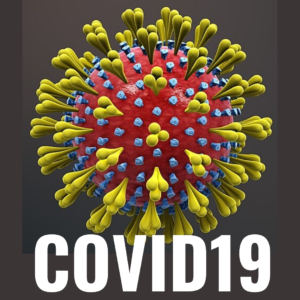 If a scholar (or member of their household) is sick and experiencing symptoms that might be COVID-related, DO NOT bring any of your scholars to school.
If your scholar (or a member of your household) is isolated or quarantined, is awaiting test results, has tested positive, or has been exposed to another individual that has tested positive for COVID, please keep your scholar(s) home until the COVID case has cleared.
If you need to sign out your scholar, send only a healthy individual to do so.  Please do not come in the building with symptoms yourself.
We recommend that your scholar communicate with each of their instructors and make arrangements for work via Google Classroom during that absence.
Scholars must not come to school if they exhibit ANY of the following symptoms:
● fever of 100.4 degrees or higher, or chills
● shortness of breath or difficulty breathing
● muscle aches
● sore throat
● headache
● fatigue
● congestion or runny nose
● cough
● vomiting
● diarrhea
● new loss of taste or smell
To better understand symptoms of the COVID-19 virus, we encourage families to refer to the Arizona Department of Health Services website: https://www.azdhs.gov/
 CAMPUS TRAFFIC FLOW FROM 8:10 AM – 3:15 PM
To provide more security at our campus for the scholars, we are amending the areas that visitors are able to access during school hours.
 During the hours of 8:10a to 3:15p, all visitors must park in the front visitor parking and enter campus from the front.
 Cars will NOT be able to access the lunch area or staff and scholar parking in the back.
 Visitors will immediately be ushered into the visitor parking lot.  Please park in a parking spot and not on the curb.  When leaving campus, cars will circle the visitor park lot (counter-clock wise) and exit back out the front. Please see image above.
 Due to the limited space, we also ask that you do not start lining up for end of the day pick-up until 3:15p.  We will turn cars away that start lining up before 3:15p.
 If you are needing to pick up a scholar early, it must be done before 2:30p.  Scholars will not be released between 2:30p and the end of the school day.
This is effective Monday, August 2nd.
Course fees for all FIRST SEMESTER classes are now PAST DUE.  Scholars with balances on MONDAY, AUGUST 9th will be DROPPED from all fee-bearing classes and will not be enrolled back in for the remainder of the semester.
As a reminder, our course fees are for the class, not the sport.  Even if your scholar is not playing on a competitive team, you are still responsible for paying the course fee as is listed on the course request form completed at registration.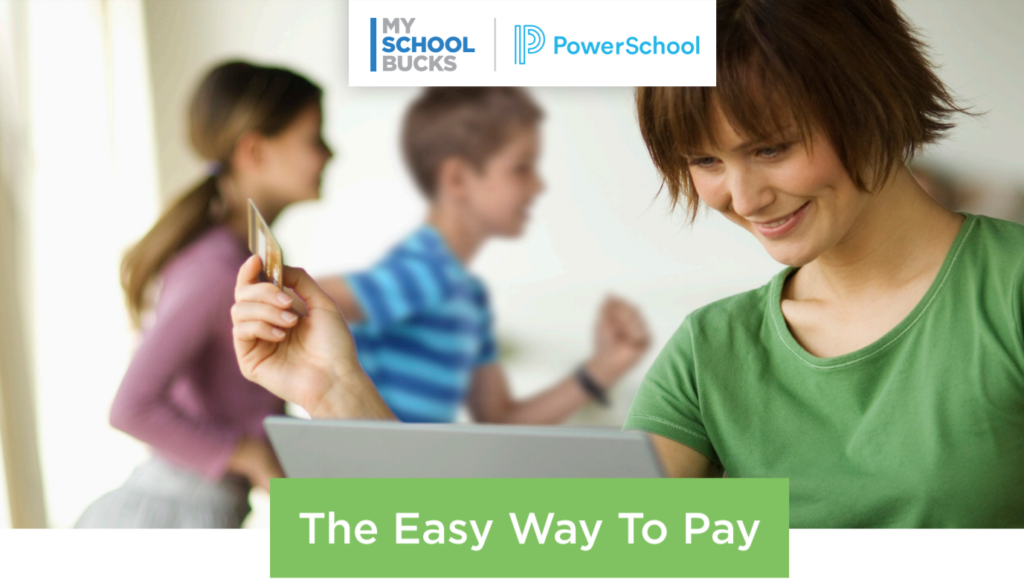 MySchoolBucks is our payment system for course fees and to make purchases through the school store.
To create your account go to MySchoolBucks.com and follow these instructions:
Click "Sign Up Free"
Follow the step by step instructions to add our school and your scholars to your account.  Our district is Heritage Academy Inc.  
Click on "School Store" on the top menu bar for a list of options.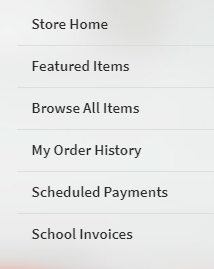 If you click on "Store Home" it will take you to where you can purchase items like a parking permit, pay your PTO dues, or rent your choir robes.
If you click on "School Invoices" this is where your current course fees and end of year school balances from last year will be listed.  You will be able to make a payment right through this system!
We only accept online payments.  No cash or checks will be accepted.
COMMON ISSUE:  
No invoices?  You must add your scholars to your account.  Click the profile icon and select "My Students."  You may also need to add Heritage Academy as a new district if you another school on your account that uses myschoolbucks.
Grade Check letters were emailed on Friday,  8/6 for scholars who currently have a D or an F in a class.  Grades are issued at the semester so there is plenty of time to make improvements.  We do send these letters out on a monthly basis so scholars and parents are informed if there is a concern.  Please reach out to the teachers directly if you have questions.
Just a reminder of Heritage Academy's policy concerning grades:
High school scholars who receive a "D" or an "F" in a required class will not receive credit and will be required to repeat the class. A student who fails a required class must make up the class at a time other than during the regular school year. This will involve a summer school commitment, either at Heritage, if offered, or at another acceptable school.
In the case of 6th, 7th, and 8th grade scholars, when even a single class or multiple classes are not passed with a "C-" or better, there will be no promotion to the next grade and the scholar will have to repeat the entire year and all the classes, even the ones he did pass. Heritage
Academy will not promote a scholar into high school who has not mastered junior high school skills.
PICTURE RETAKES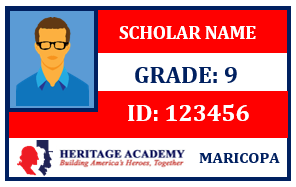 Picture Retakes will be Wednesday, September 15th.  All scholars will be required to be in Heritage uniform for pictures.  Please make sure your scholar's hair, facial hair, and uniform meets Heritage standards to ensure they will have their photo taken.
SERVICE HOURS
"Building America's Heroes, Together"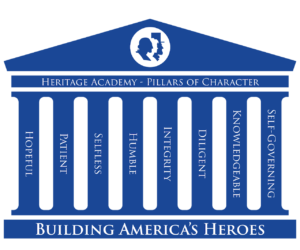 Heritage Academy's mission is, "Building America's Heroes, Together". In order to encourage our scholars to live up to their title of Hero, we ask that they complete 10 hours of service each school year. Along with this, we ask that they attend 1 sporting event, 1 fine arts event, and 1 scholar council/school promoted event.
We are dedicated to helping to build strong character and feel that by having scholars support each other at these events by practicing service, we truly will be "Building America's Heroes". Scholars will have a service hour tracker that will stay at school and be distributed to them in their Citizenship class in August.
If you or your scholar would like a copy for at home, please click on the link below and you can print your own copy. https://drive.google.com/file/d/1AuAguL6DLkhUzxnsJ9rGhBZV0RsV01Be/view?usp=sharing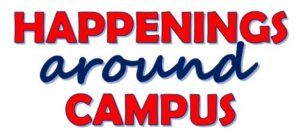 Coach Hill's JH Basketball class just finished team tryouts!  Way to go Heroes!  You are going to do great things this season!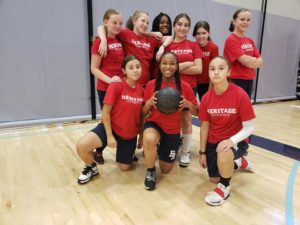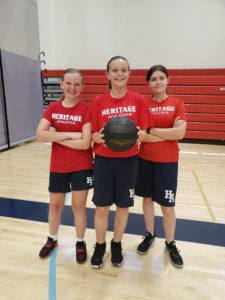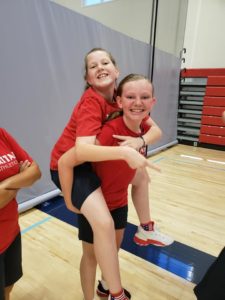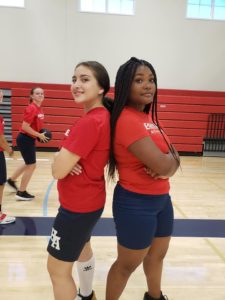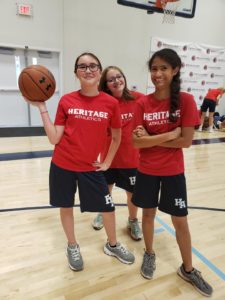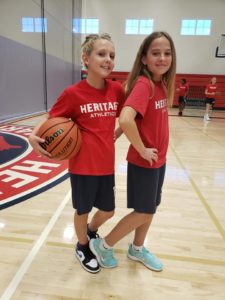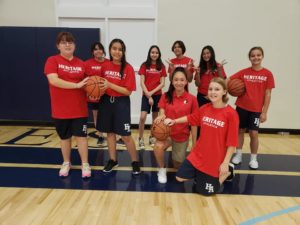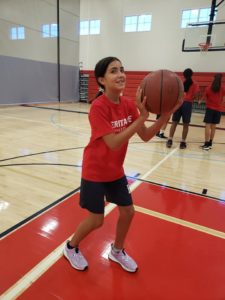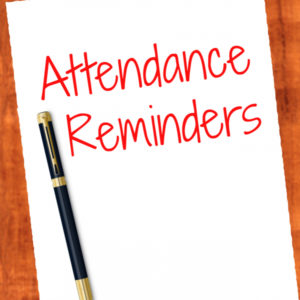 WHAT TO DO IF YOUR SCHOLAR IS ABSENT: 
CALL THE SCHOOL BEFORE 10:00

AM

THE DAY OF THE ABSENCE.  
LEAVE A MESSAGE WITH

THE REASON

FOR THE ABSENCE.
CHECK

GOOGLE CLASSROOM

FOR WORK THEY MISSED IN CLASS.
DON'T GET BLOCKED IN
SCHOLARS SHOULD NOT BE SIGNED OUT BETWEEN 2:30-3:40 PM
Need to schedule an appointment for your scholar during school hours? We ask that you try and schedule appointments on Fridays when the scholars are out of school.  We know this isn't always possible due to days and hours of operation, however due to our driveline, we are not able to sign scholars out after 2:30 pm.  If you have an appointment for your scholar, we will need you to pick them up before 2:30 pm or wait until school is out to pick up your scholar.  
We apologize for any inconvenience.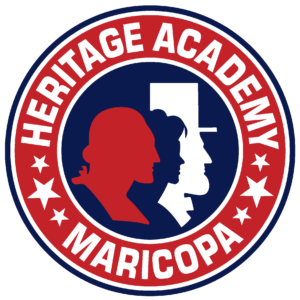 Heroes Athletics Update
Fees have been assessed and are now PAST DUE. Log into myschoolbucks.com to see your balance.  If your fees are not paid by Monday, August 9th your scholar will be dropped.  If your scholar is dropped, they will not be allowed back in the class or any other fee bearing class for the remainder of the semester.
The 21-22 Heritage Spirit Online Store is open and ready for orders.  The jackets and sweatshirts are approved for scholars to wear in class.  A portion of your order goes to support our Heroes Sports Program.
The store will accept orders until Thursday August 12th.  At that time the store will close and the order will be fulfilled and shipped to campus for delivery to the scholars.  Expect to receive your gear when we return from fall break.
DID YOU ORDER LUNCH? 
HERE ARE A FEW REMINDERS:  
Communicate with your scholar if you ordered lunch for them so they know to pick it up.
If a lunch is ordered and not picked up, it will be donated.
If your scholar is absent, cancel the order or contact the school if you want it saved, otherwise it will be donated.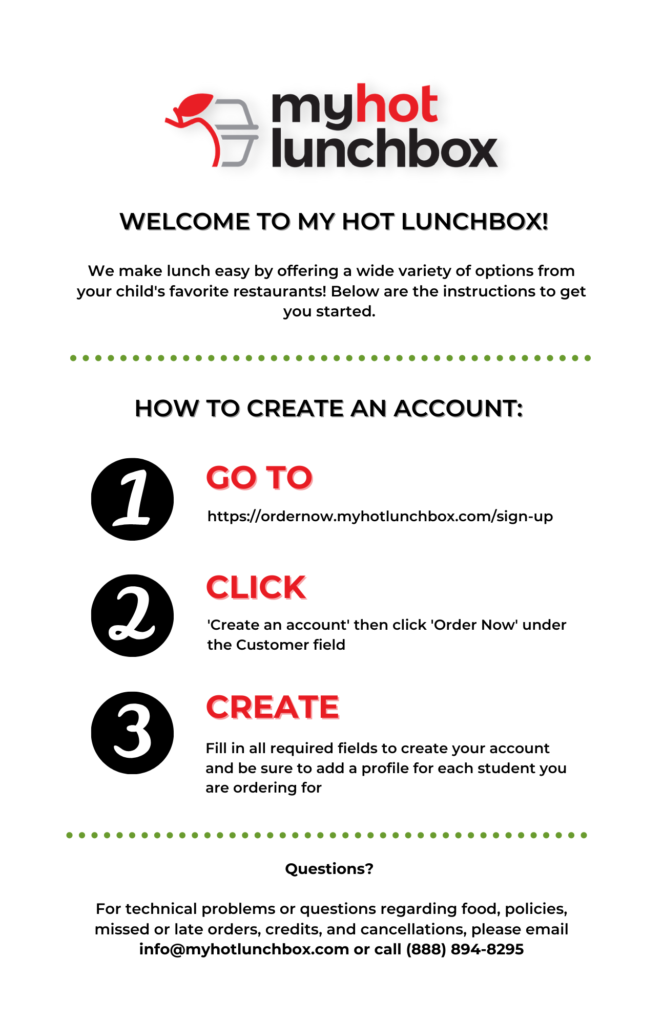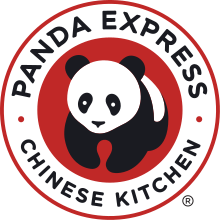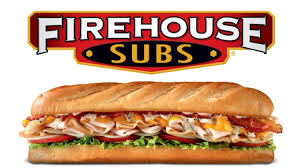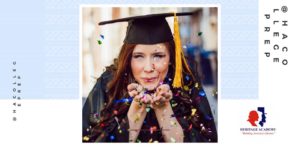 Has your high school scholar created a 4 year plan yet?
Heritage Academy offers advising to every scholar on campus. Mr. McCambridge will coach them along their college prep path, get them enrolled in college while in high school, and set up for future success!
Parents and scholars….. Do you have questions regarding College or high school planning?
Below is a list of topics that you may want to consider.
High school course selection
Early College Program – Dual enrollment, AP & CLEP
Earning an Associates Degree at Heritage Academy
ACT/SAT/PSAT (Which test and when?)
Financial Aid (Scholarships, Grants, Loans & FAFSA)
To schedule your appointment with Mr. McCambridge, please visit https://calendly.com/greg-mcca