IMPORTANT DATES TO REMEMBER
8/3-8/20 – DUAL ENROLLMENT REGISTRATION – (See Post for Details)

8/11 – PTO MEETING – 7:00 pm 

8/17 ATHLETIC PACKETS & PHYSICALS DUE – (See Athletic Update Post for details).  
IMPORTANT SCHOOL INFORMATION


7 August 2020
Dear Heritage Families,
Yesterday the AZ Department of Health Services released public health benchmarks. These metrics provide additional information on guidance for reopening school for in person learning.
I am working with the leadership at each school to finalize the details of our reopening plans. On Tuesday, 11 August 2020 I will be sending out additional details including the date we will return to school.
Thank you for your ongoing feedback and support.
Regards,
Jared Taylor




Chairman/CEO




Heritage Academy Schools




(480) 969-5641
HERITAGE ACADEMY CITIZENSHIP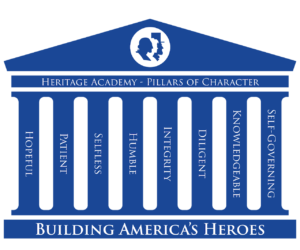 Heritage Academy is dedicated to youth, their growth and development. The purpose of education is to build strong character. Strong character is reflected in strong families, strong communities and a strong nation.
While teaching the academic disciplines, Heritage Academy is dedicated to instilling into the minds and hearts of today's youth a knowledge of and respect for the ideals and values of the great men and women of history, including those who founded the American nation.
As today's rising generation gains an appreciation of these people of accomplishment, they will be ready to provide the selfless service to their fellow citizens and to their country which will be required in the coming years to assist in preserving America's greatness. Heritage Academy exists to this end.
Here at Heritage Academy one of the many ways we strive to fulfill this mission statement is through our citizenship class. Every year our scholars learn about an individual who was influential to the founding of our country and culture. This year scholars will be learning about George Washington.
How does your scholar participate in Citizenship?
Citizenship assignments are posted in your scholar's JH History class or HS English class.
1. Watch the Citizenship Video
WATCH IT LIVE on Wednesdays @ 11:30pm OR

Watch it through the recorded link posted after 3PM on Wednesday in the google classroom listed above

***Scholars must be logged into their heritage google account to access the link.
2. Answer the Question
There will be a question posted each week pertaining to the video. Submit your answer!
…And that's it!
Heritage Academy's Pillars of Character:
Hopeful: feeling or inspiring optimism of the future
Patient: able to accept or tolerate delays, problems, or suffering without becoming annoyed or anxious
Selfless: concerned more with the needs and wishes of others than with one's own; unselfish.
Humble: is to be self-aware and teachable, to know your flaws and strengths without excessive pride
Integrity: the quality of being honest and having strong moral principles; moral uprightness
Diligence: careful and persistent work or effort.
KNOWLEDGEABLE: INTELLIGENT AND WELL INFORMED
SELF-GOVERNING: EXERCISING SELF-DISCIPLINE, WHILE RESPECTING THE RIGHT OF MYSELF AND OTHERS.
ARE YOU FEELING CHAOS AND DISORDER WITH ONLINE LEARNING?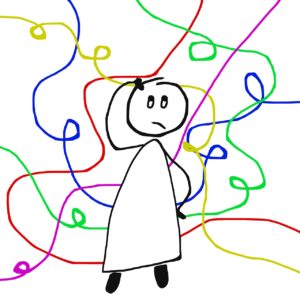 Check out some great tips on how to organize your Google Classroom and manage your class due dates!
VIDEO ON HOW TO ORGANIZE GOOGLE CLASSROOM AND MANAGE CLASS DUE DATES
This video applies to all scholars. However, those scholars that remain online all semester have schedules set up a little differently. Some may have 6 classes on A day and 2 classes on B day. We ask that you take attendance for A days on Mon/Weds and B days on Tues/Thurs. Due dates remain the same.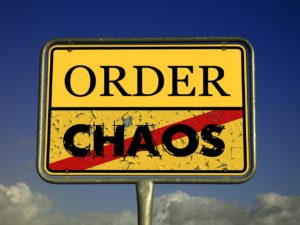 REMINDER: ATTENDANCE IS DUE EVERYDAY BY 2:00 PM
Each class has an Attendance form listed as an assignment that needs to be filled out each day that class is held.
On MONDAYS and WEDNESDAYS, you will complete the A DAY ATTENDANCE FORM listed as an assignment for every A DAY class you have.
On TUESDAYS and THURSDAYS, you will complete the B DAY ATTENDANCE FORM listed as an assignment for every B DAY class you have.
Forms can be filled out anytime between 7:30 am -2:00 pm of the current day.
VIDEO ON HOW TO FILL OUT ATTENDANCE FORM
CALL THE OFFICE TO REPORT AN ABSENCE
If your scholar is sick or unable to log-in that day, please call the front office at 520-367-3800.
A HUGE THANK YOU to LIZARD HEIGHTS GLASS for the AMAZING donation of mirrors for our Heritage Ballroom Class.  They also sponsored our Heritage Club Volleyball Team for gym rental at Copper Sky last season when our gym was being completed!  You guys are AWESOME!!
Thank you to all of our Heritage Families that were able to make it to the Book Pick-up on Tuesday!  As details are outlined next week for the re-opening plan, we will provide an update on the best way to pick-up books and awards if you were unable to attend.   
Please disregard the fee balance showing in your scholar's PowerSchool account.  There was a glitch with PowerSchool that pre-maturely assessed course fees to your scholar's account.    Once we move over to our new payment system they will be removed and assessed correctly.  We do have accurate account information to ensure the correct balance will remain.
All fees for fall semester (including winter sports) will be due once we are back on campus in-person.  Payments are only made online.  By way of information, we DO NOT accept cash or checks.   2020-2021 COURSE FEES
ATHLETIC UPDATE
Online Shop Now Open!
Our Heritage Academy Spirit Shop is now open.  Click HERE to Shop!
Sport your Heritage gear around town! When we return to school, the sweatshirts are able to be worn for school.
A portion of each purchase comes back to our athletics programs.  The shop will remain open until August 17th.  At that time, it will close and the orders will be fulfilled and sent to the campus for distribution.  Each item will be individually wrapped and labeled.
Heritage Academy Maricopa Branded Masks Update:
We are extremely excited to be able to offer these masks for purchase.  Unfortunately, they have still not arrived.  We are pressing the distributer and hoping they will be here by next week to be available for sale during our athletics physical nights on the 12th and 13th.
Athletics Physicals Night:
We are offering physicals for scholars that want to be on competitive sports teams.  This is a contactless option that the CAA has allowed us.  These will be performed by Dr Matthew Ormond. If you are interested in an appointment for the 12th or 13th, please continue to check the sign-up slots as slots become available.  The cost is $25, due at the time of your appointment and can be paid with a credit card or Venmo, no cash.
For links to the online shop, athletics packet, physical packet, and more, please visit our Athletics Site.
For questions regarding our athletics program, please email our athletic director, Jeff Miller Jeffrey.miller@heritageacademyaz.com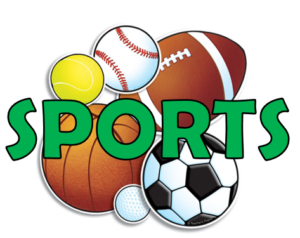 Our Varsity Volleyball Team is playing a pre-season tournament this weekend in Glendale.  No fans are allowed to attend, but the girls are able to get together and play the sport they love!  
LET'S GO HEROES!!!  
ARE YOUR UNIFORMS ORDERED???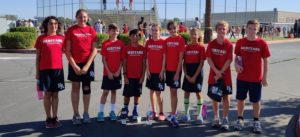 THERE ARE (4) APPROVED UNIFORM VENDORS TO CHOOSE FROM:
1. DENNIS UNIFORMS – https://portal.dennisuniform.com/onlstore/password.asp?sc=QHR
2. EDUCATIONAL OUTFITTERS – http://phoenix.educationaloutfitters.com/heritage-academy-maricopa-campus/
3. LANDS' END – https://www.landsend.com/co/account/school-uniformsSchool Account # 900147471 (Under Mesa -District)
4. PRINTED DESERT – https://heritageacademyuniforms.com/
UNIFORM GUIDELINES:
HERITAGE POLO – Red, White, or Blue must be purchased from an approved uniform vendor (Heritage Logo Required).
PANTS – Can be purchased anywhere as long as they meet the dress code standards (must be beige khaki lightest color option) or navy. No cargo pockets.  Cannot be ripped, torn, or frayed. 

SKIRTS/DRESSES – Must come to the middle of the knee.  Can be purchased anywhere as long as they meet the dress code standards (must be beige khaki lightest color option) or navy. Cannot be ripped, torn, or frayed. 
SHORTS – Must be no shorter than four inches above the knee. Can be purchased anywhere as long as they meet the dress code standards (must be beige khaki lightest color option) or navy. No cargo pockets.  Cannot be ripped, torn, or frayed. 
OUTERWEAR (Sweatshirts, Sweaters, Jackets) – Can be purchased anywhere as long as they meet the dress code standards (must be solid red, white, or navy blue with no large graphics or lettering. (Heritage Logo not required)
SPORTS/PE UNIFORM – Must be from one of the approved uniform vendors. (Lands' End does not carry it).   Uniform consists of navy blue basketball shorts (HA Logo Required) and a solid red t-shirt (HA Logo Required).
Update Your Profile Pic In Google Classroom
Profile picture icons for heritage google accounts must be updated to a picture of the scholar's face, their initials, or Heritage Logo.  Heritage standards apply.
Change your picture
On your computer, open Gmail.
In the top right, tap your profile picture.
Tap Manage your Google Account.
On your Google Account page, tap "Personal info."
Under "Profile," tap your current profile picture.
Follow the on-screen prompts to choose or take a photo.
Tap Set Profile Photo.
CLICK HERE
for a video from Ms. Allen showing how to update your profile icon.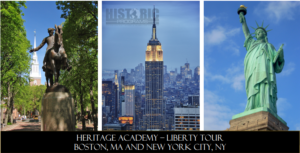 Heritage Academy Maricopa's 1st Annual American History Excursion
11TH & 12TH GRADE LIBERTY TOUR
to
Boston, MA and New York City, NY
Sunday, March 14th – Saturday, March 20th, 2021 (6 Days, 5 Nights)
Includes: Airfare, hotel rooms (quad occupancy), 5 full breakfasts, five full dinners, and all entrance fees.
Due to restrictions by the State of New York and other factors, we plan to postpone the Liberty Tour to Boston and New York until the second week of Spring Break, leaving on the evening of March 14 and returning on the evening of March 20. 
With the change of dates, the updated payment schedule will be as follows:
Due Date:           Amount Due:        
March 5th              $100                         




May 15th                $209   




September 15th     $500   




October 15th          $500   




November 15th       Balance of tour cost 
Total student portion:   $1809.00 without scholarship    $1309.00 with scholarship 
The last day for a full refund will be Wednesday December 2nd, 2020.  
*IMPORTANT NEWS: Our payment system will migrate to an improved online system called MySchoolBucks by the end of August.  The system will auto-generate an invoice for the trip and it will be emailed to you.  Please be on the lookout for that invoice for September's payment.   
There is still space for available for scholars that haven't made any payments. Please call the school to find out how to secure your spot for the tour and catch up with payments. 520-367-3800
See attached files for details but note the date changes above: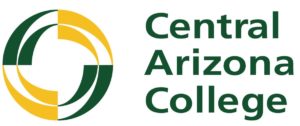 Dual Enrollment Registration –
Begins August 3 (DUE: August 31)
Central Arizona College and Heritage Academy Maricopa have partnered to offer several dual enrollment classes this Fall 2020 semester.
It is now time to submit your CAC registration paperwork for the dual enrollment class/es you are taking and pay your tuition directly with CAC. Registration forms will be emailed to the scholars that qualify. When complete, please return both documents together in one email, to 
admissions@centralaz.edu
.
Registration is due August 20th.  
EMPOWERING DIVERSITY SCHOLARSHIP
PRESENTED BY BLUE CROSS BLUE SHIELD OF ARIZONA AND FIESTA BOWL
The Empowering Diversity Scholarship presented by Blue Cross Blue Shield of Arizona and Fiesta Bowl was created to support Arizona minority residents attending in-state post-secondary institutions. Supporting their commitment to diversity and inclusion, the Fiesta Bowl Organization and Blue Cross Blue Shield of Arizona will select 16 recipients to receive $5,000 totaling $80,000 in awards.
Applications are open until Monday, August 17, 2020 at 5 pm (PST). Scholarship recipients will be notified on September 15.
Qualifications
Arizona resident attending an Arizona post-secondary institution
Must be a minority
Must complete 50 hours of community service
Must maintain a 3.0 GPA
Timeline
Applications Open: August 5-17
Zoom interviews, if applicable: September 9-11
Notification: September 15
Scoring
A committee comprised of Fiesta Bowl and Blue Cross Blue Shield staff will score and determine recipients
If needed, committee will conduct Zoom interviews with top applicants to make final selection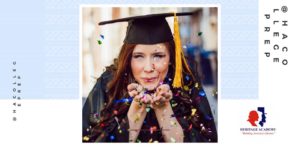 Do you have questions regarding College planning?
Heritage Academy offers advising to every scholar on campus. We will coach them along their college prep path, get them enrolled in college while in high school, and set up for future success!
Parents and scholars….. Do you have questions regarding College or high school planning?
Below is a list of topics that you may want to consider.
High school course selection

Early College Program – Dual enrollment, AP & CLEP

Earning an Associates Degree at Heritage Academy

ACT/SAT/PSAT (Which test and when?)

Financial Aid (Scholarships, Grants, Loans & FAFSA)
To schedule your appointment with Mrs. Weiler, please visit the website:  https://hamaricopa.com/advising/