IMPORTANT DATES TO REMEMBER
9/12 –DODGEBALL TOURNAMENT – 12:00 – 2:00 PM (See Post for Details)

9/14-17 – CONSTITUTION WEEK – (See Post for Details).

9/16 –PICTURE DAY – Uniforms Required. (See Post for Details).

9/17 –PTO PANDA EXPRESS FUNRAISER – (See Post for Details)

9/22 – NJHS INDUCTION REHEARSAL – 5:30-6:30 pm (See Post for Details).

9/22 – NHS INDUCTION REHEARSAL – 6:30-7:00 pm (See Post for Details).

9/24 – NJHS INDUCTION – 6:00-7:00 pm (See Post for Details).

9/24 – NHS INDUCTION – 7:30-8:00 pm (See Post for Details).

9/24 – DOLLARS FOR DUDS – (See Post for Details)
IMPORTANT SCHOOL INFORMATION

Heritage Families,
What a great first couple of days we had!  Thank you for helping by following drop off procedures and having your scholars in the correct uniform!  We appreciate your help with these things as it helps everything run smoothly.  We love having scholars back on campus!  We enjoy seeing them learn, serve each other and welcome each other back to campus.  This is going to be a great year!  
Please continue to screen your scholar each morning so we can keep everyone healthy. Remind your scholar the importance of washing hands throughout the day.  We appreciate your continued support and patience as we work through this time.
Sincerely,
Kimberly Ellsworth
Principal, Maricopa Campus
A Few Reminders to Keep our Scholars Safe!  
DAILY HEALTH SCREEN – We will ask families to do a health screen every day BEFORE their scholar comes to school as noted in the mitigation plan (CLICK HERE) . 
Scholars must not come to school if they exhibit any of the following symptoms:
● fever of 100.4 degrees or higher, or chills
● shortness of breath or difficulty breathing
● muscle aches
● sore throat
● headache
● fatigue
● congestion or runny nose
● cough
● vomiting
● diarrhea
● new loss of taste or smell
HAND WASHING & CLEANING – Once scholars are on school grounds, we ask that they wash their hands immediately in the restrooms (gym or new building – staff will be outside to guide).  Scholars will also be asked to wash hands or use hand sanitizer at the beginning and the end of each class.  They will also be asked to clean their desk at the end of each class.  Cleaning by scholars has been and always will be a part of being at Heritage.  During COVID we know our scholars will step up and help out in this area. 
DON'T FORGET YOUR MASK – We want you to be aware that due to class sizes social distancing will be limited in many areas.  The recommendation in this case is to have all desks in a row and scholars in masks. You will see this in many classrooms.   Masks will be required on campus for teachers and scholars.   Masks DO NOT need to be red, white, or blue, however they do need to be heritage standard with no inappropriate slogans or symbols.  When social distancing is available, the masks may be taken off at teacher discretion.  For our full face covering policy, (CLICK HERE).
The Athletic Department still has Heritage Masks available.  They are 2 for $20 or $12 each.  Stop by the Athletic Office to purchase.  Cash only! 
For additional questions including procedures for COVID-19 symptoms or a positive test, please see the mitigation plan (CLICK HERE).  
SATURDAY, SEPTEMBER 12TH 
12:00 PM – 2:00 PM 
IF THERE ARE ENOUGH SIGN-UPS, 
ANOTHER EVENT WILL BE HELD FROM
3:00 PM – 5:00 PM 
SPACE LIMITED TO 70 ATTENDEES
MASKS ARE REQUIRED
COTTON CANDY, CHIPS, AND SODA
WILL BE AVAILABLE FOR PURCHASE.
CONSTITUTION WEEK
***SEPTEMBER 14-17***
Our Heritage PTO is planning several fun festivities to celebrate Constitution Week virtually and on campus.
Monday and Tuesday at lunch we will offer scholars the opportunity to be a signer on the Constitution.
Wednesday and Thursday you can choose to participate in a Constitutional History Scavenger hunt which will reward you with a treasure if you succeed.
These activities will be available both virtually for online learners and in person. In addition, we plan to release a couple of links each day M-Th to performances by scholars who have prepared songs, dances, skits, artwork, videos etc. to display their love for America and our Constitution. Our scholars are working hard on their performances and we are thrilled to see them! The culminating link on Thursday will be a slide show/video of all of you, our scholars, expressing your love for your country.
WEDNESDAY, SEPTEMBER 16TH!!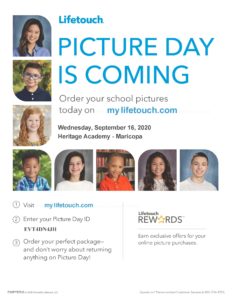 SCHOLARS WILL BE REQUIRED TO WEAR HERITAGE UNIFORMS FOR PICTURES
In-Person Scholars will have a scheduled time during school on Sept. 16th to have their pictures taken.

Online Scholars may also get their pictures taken on Sept. 16th, but they will need too come to campus between 2:00 -3:30 pm.  There will be a re-take day in January if you would like to wait until next semester to have them taken.

Seniors will get pictures this day for their ID and Powerschool, but they will be receiving information in the mail about their Senior picture day which will be on Friday Oct. 16th.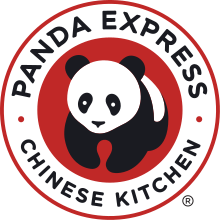 PANDA EXPRESS FUNDRAISER EVENT
WHEN: THURSDAY, SEPTEMBER 17TH
TIME: 9:30 AM – 10:00 PM
LOCATION: MARICOPA PANDA EXPRESS
20% OF EVENT SALES WILL BE DONATED TO HERITAGE ACADEMY
SHOW THIS FLYER OR ENTER CODE 315733 IN THE PROMO CODE BOX DURING ONLINE CHECKOUT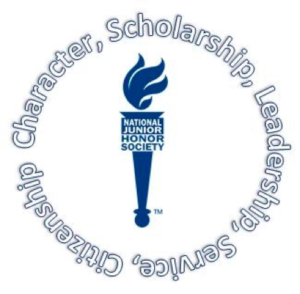 NJHS induction rehearsal will be Tuesday, September 22, 2020 from 5:30-6:30 p.m. (for inductees only)
National Junior Honor Society (NJHS) induction will be held on Thursday, September 24, 2020 from 6-7 p.m.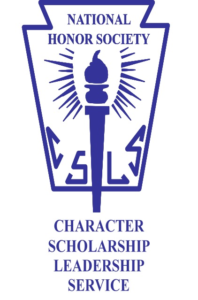 NHS induction rehearsal will be held Tuesday, September 22, 2020 from 6:30-7:30 p.m. (for inductees only)
National Honor Society (NHS) induction will be held Thursday, September 24, 2020 from 7:30-8 p.m.
Inductees will be limited to 2 guests each for induction night to abide by social distancing guidelines.
For questions, please reach out to Ms. Bocchinfuso for NJHS  michele.bocc@heritageacademyaz.com or Mrs. Daniels for NHS robin.dani@heritageacademyaz.com.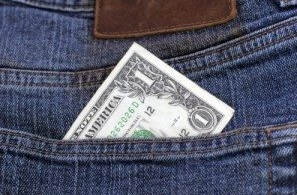 SCHOLAR COUNCIL PRESENTS…. 
DOLLARS FOR DUDS
THURSDAY, SEPTEMBER 24th 
$1.00 for shirt & $1.00 for pants/shorts
On Dollars for Duds days, students are allowed to wear non-uniform clothing (INCLUDING JEANS) that meet Heritage Standards.  $1.00 for shirt and $1.00 for pants/shorts.   Dollars for Duds is optional and students do not have to participate. Money raised goes to support Scholar Council and the school activities and dances they support.
Heritage Standard means: no sleeveless or midriff shirts; shorts must be 4″ from the middle of the knee and skirts must come to the knee:  no cargo pants or shorts; no pants or shorts that have holes, or are ripped or torn; and no inappropriate slogans or symbols on the clothing. If a scholar is wearing  inappropriate clothing, they will be dress coded and sent home to change.
A HUGE THANK YOU to LIZARD HEIGHTS GLASS for the ANOTHER AMAZING donation of mirrors for our Heritage Dance Class.  The mirrors are beautiful! You guys are AWESOME!!
We would also like to give a BIG SHOUT OUT to Priscilla Behnke with BE AWESOME YOUTH COALITION for donating hand sanitizers to our scholars that they can hang on their backpacks!  
…And to Sandra Duncan for donating the vinyl for our one directional hallways and signage for Mr. Miller's athletic office door!!  THANK YOU, THANK YOU, for your generosity and support!  We are so GRATEFUL!!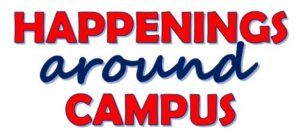 Nine-year-old record broken in Science class!
Going back to school brings new challenges such as sanitizing all the materials before and after use, sanitizing scholars' hands, tabletops, and chairs prior to and after class. The wearing of masks and social distancing is also implemented, but through it all Science still endures.
In Mr. Klepfer's Science class students use critical thinking skills to analyze information objectively, and problem solve in this yearly activity, "The Nails". Scholars are asked to balance 10 nails on the head of one nail without any prior instructions as to how to do it. Once accomplished, the scholars are then instructed to add 5 nails at a time, increasing the difficulty, with the final objective to stack 25 nails. If the scholars accomplish the objective before the allotted time, they can stack nails in increments of 10 or less at a time in attempt to break a 9-year-old record of 62 nails balanced.
This year two pairs of scholars accomplished that task as Mandy Carroll and Molly Auer stacked 72 nails
and Treyden Hoffman and Ridge Rieman balanced the new record of 78 nails.
Congratulations to every scholar who put up over 25 nails and to the new record holders!
ATHLETIC UPDATE
Monday 9/21 RED vs BLUE intra-squad game for girls varsity volleyball at 6:00p in the gym. All are invited. Check our HA Athletics website for home game Covid precautions.
Full schedules for the fall season will be available next week. Make sure your athletes have completed their physicals and athletics packets.  For links to the calendar, athletics packet, physical packet, and more, please visit our Athletics Site.
For questions regarding our athletics program, please email our athletic director, Jeff Miller (jeffrey.miller@heritageacademyaz.com)
DROP-OFF and PICK-UP…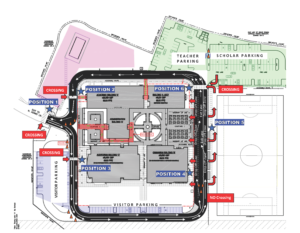 What You Need to Know About Driveline!  
Driveline has changed from last year!  Please follow the posted signs and directions of staff members. 
1. Once you pull into campus you will head south around the building and will divide into two lanes.  There is NO DROP-OFF or PICK-UP on the south side of the gym.     
2. As you turn onto the east side of the gym you will pull into the DROP-OFF ZONE.  Vehicles will unload in both the left and right lanes.  If you are in the right lane, your scholars will only be allowed to exit the vehicle from the passenger side and walk up to the crosswalk to cross traffic. ***IT IS A GOOD IDEA TO COORDINATE WITH YOUR SCHOLARS WHICH LANE YOU PLAN TO PICK THEM UP IN AHEAD OF TIME!!***  
3.There is also a center EXIT LANE.  If you find the car in front of you is not moving or waiting for their scholars, you can pull into the center lane to exit.  As both the right and left lanes can use this lane, please proceed with caution and be polite!
4. SCHOLARS DRIVING TO CAMPUS will use the exit lane to get around to the scholar parking lot.  Once the lanes merge after the crosswalk, scholars will turn right into the teacher parking and then follow the signs to the scholar parking lot.  All staff and scholars parking on campus will need a parking permit.  Please see the Parking Permit post below. 
5. All 3 lanes from the drop-off zone will merge into one and exit as a single lane.  Please proceed with caution as your approach crosswalks and look for staff members for direction.  For a map of the driveline,(CLICK HERE).
NEW PAYMENT SYSTEM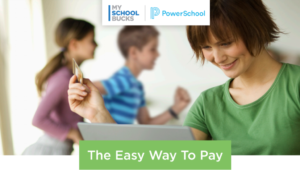 We will be using MySchoolBucks as our new payment system for course fees and to purchase items through the school store.
To create your account go to MySchoolBucks.com  and follow these instructions:
Click "Sign Up Free"
Follow the step by step instructions to add our school and your scholars to your account.  Our district is Heritage Academy Inc.  
Click on "School Store" on the top menu bar for a list of options. 
If you click on "Store Home" it will take you to where you can purchase items like a parking permit or pay your PTO dues.
If you click on "School Invoices" this is where your course fees will be listed once they are assessed which will happen in the next few weeks.  You will be able to make a payment right through this system once your invoice is available.   PowerSchool balances should be corrected by the end of next week and then credits can be used to pay for your semester 1 course fees.
Will you or your Scholar be driving to school and parking on campus for the day? 
You will need a parking permit!  
Please complete the following PARKING PERMIT APPLICATION if you or your scholar plans to park on campus for the 2020-2021 school year.  Parking permits must be hung on the rear-view mirror at all times while on the Heritage Academy Campus.  You will be assigned a designated parking spot.  There is a $10 fee/year for SCHOLAR parking, and permits can be purchased through the school store at MySchoolBucks.com.  You will need to login or create an account to access the store.  See MySchoolBucks Post above for details on setting up an account.    There is no fee for Staff Parking.  Permits are non-transferable and there is a $10 Replacement Fee if the permit is lost or stolen.    
WANT TO ORDER LUNCH?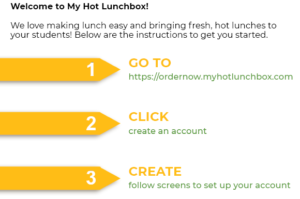 *IMPORTANT NOTES:  MAKE SURE YOUR ORDER IS COMPLETE AND FULLY PAID FOR.  YOU MUST ORDER  24 HOURS AHEAD OF TIME.  IF YOU ALREADY HAVE AN ACCOUNT, YOU WILL NEED TO UPDATE YOUR PROFILE WITH YOUR SCHOLARS CURRENT GRADE TO VIEW THE CALENDAR.
We do not charge any fees to create an account or to order student's lunches. Our meal prices are typically at or below a restaurant's in­ store price. Place orders and process payment on our secure website.  No more forgetting or losing lunch money!
No minimum orders. You can order lunches for one day, one week or months in advance. Add, edit, or cancel an order up to noon on the day before delivery.  You can print a calendar view of lunch orders and receive weekly opt-in email reminders.  Additionally, if you add orders and forget to process payment you will receive an alert.We offer a range of selections at a variety of price points. Our menus include combos, entrees and a la carte options.
My Hot Lunchbox is happy to accommodate gluten-free, dairy-free and vegetarian meal choices.  We are a peanut free company.  Our Customer Service Team is happy to help. For any inquires please call: 1-888-894-8295.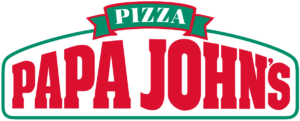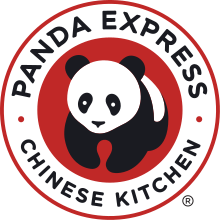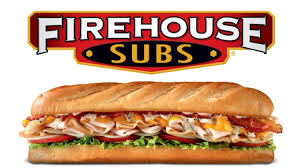 Does your scholar require medication during the school day?
Our medication policy has changed this year.  In cases where medication is required by a doctor to be given during school hours, Heritage Academy
officials administer prescription medication in the school setting in accordance with specific regulations that come from state law.
The following form needs to be completed by the doctor and delivered to the school by an adult with the medication.
Administering Meds Form 2020
Please note, medication to be given two (2) and/or three (3) times daily are to be given at home, unless specifically ordered by the doctor to be given at school. For prescription medication, there must be a written order from the physician stating the name of the medication, the dosage and the time it is to be administered and that it must be administered during school hours. There must be written permission from the parent/guardian for the medication to be administered at school. The medication must be in the original prescription container labeled by the pharmacist. Pharmacies will provide a duplicate container for school use upon request. No medications in envelopes, foil, or baggies will be accepted.
Pursuant to A.R.S. §§ 15-341(A)(35),(36), students who have been diagnosed with anaphylaxis and/or breathing disorders may carry and self-administer emergency medications while at school and at school- sponsored activities. The student's name must be on the medication container and annual written documentation, which authorizes the possession and self-administration of the medication from the
student's parent is required.
SCHOLARS WILL NEED A WATER BOTTLE!  
It is important that our scholars stay hydrated!  Drinking fountains will only be used to refill water bottles!  Please be sure your scholar brings a water bottle with them each day that they can refill!  Label the water bottle with FIRST and LAST NAME!    
UNIFORMS 
Uniforms will be required starting the first day back on campus September 9th!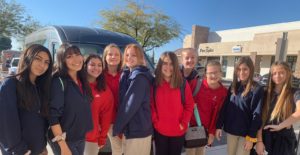 THERE ARE (4) APPROVED UNIFORM VENDORS TO CHOOSE FROM:
1. DENNIS UNIFORMS – https://www.dennisuniform.com/schools/QHR (1-2 week delivery)
2. EDUCATIONAL OUTFITTERS – http://phoenix.educationaloutfitters.com/heritage-academy-maricopa-campus/ (6-8 week delivery)  
3. LANDS' END – https://www.landsend.com/co/account/school-uniformsSchool Account # 900147471 (Under Mesa -District) (Check website for delivery times)
4. PRINTED DESERT – https://heritageacademyuniforms.com/  (Check website for delivery times)
UNIFORM GUIDELINES:
HERITAGE POLO – Red, White, or Blue must be purchased from an approved uniform vendor (Heritage Logo Required).
PANTS – Can be purchased anywhere as long as they meet the dress code standards (must be beige khaki lightest color option) or navy. No cargo pockets.  Cannot be ripped, torn, or frayed.
SKIRTS/DRESSES – MUST COME TO MIDDLE OF THE KNEE.  CHECK MEASUREMENTS OF SKIRT LENGTH FROM VENDORS BEFORE PURCHASING.  MOST OF THEM ARE NOT LONG ENOUGH.  Can be purchased anywhere as long as they meet the dress code standards (must be beige khaki lightest color option) or navy. Cannot be ripped, torn, or frayed.
SHORTS – Must be no shorter than four inches above the knee. Can be purchased anywhere as long as they meet the dress code standards (must be beige khaki lightest color option) or navy. No cargo pockets.  Cannot be ripped, torn, or frayed.
OUTERWEAR (Sweatshirts, Sweaters, Jackets) – Can be purchased anywhere as long as they meet the dress code standards (must be solid red, white, or navy blue with no large graphics or lettering. (Heritage Logo not required)
SPORTS/PE UNIFORM – Must be from one of the approved uniform vendors. (Lands' End does not carry it).   Uniform consists of navy blue basketball shorts (HA Logo Required) and a solid red t-shirt (HA Logo Required).

PSAT/NMSQT EXAM
(Grades 10th & 11th ONLY)
When: Saturday, October 17, 7:30 – 11:30 am
Where: Heritage Academy Laveen, 4275 W Baseline Rd, Laveen Village, AZ 85339, USA
***NOTE: Parents must provide your own transportation****
Description: The PSAT is an optional preparatory test for the SAT with four focus areas: reading, writing, language, and math. The most common reasons for taking the PSAT are:
To help prepare for the SAT. You will become familiar with the kinds of questions and the exact directions you will see on the SAT.

To enter the competition for scholarships from the National Merit Scholarship Corporation (grade 11). 

To assess your strengths and weaknesses on skills necessary for college study. 

To see how your performance on admissions tests compares to other students applying to college. 

To receive information from colleges when you check "yes" to Student Search Service
Registration and payment due by Sept. 25 or when all spots are filled. ONLY 50 seats available.  The cost is $20.

Sign-up now https://hamaricopa.com/payments/  (Your payment through MySchoolBucks is your registration)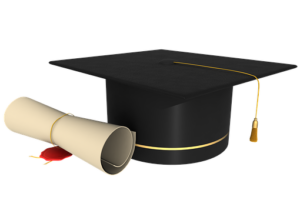 Class of 2021

– Senior Planning Meetings
Mrs. Weiler will be working closely with your family this year to assist your senior with post-graduation goals. 




Schedule your Senior Meeting now using the following link:

 https://hamaricopa.com/advising/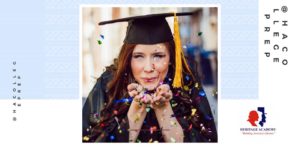 Do you have questions regarding College planning?
Heritage Academy offers advising to every scholar on campus. We will coach them along their college prep path, get them enrolled in college while in high school, and set up for future success!
Parents and scholars….. Do you have questions regarding College or high school planning?
Below is a list of topics that you may want to consider.
High school course selection

Early College Program – Dual enrollment, AP & CLEP

Earning an Associates Degree at Heritage Academy

ACT/SAT/PSAT (Which test and when?)

Financial Aid (Scholarships, Grants, Loans & FAFSA)
To schedule your appointment with Mrs. Weiler, please visit the website:  https://hamaricopa.com/advising/