IMPORTANT DATES TO REMEMBER
5/14 TALK-O TUESDAY – 6:00 pm @ UltraStar – College Knowledge with Be Awesome Youth Coalition!

5/21 SCHOLAR ORIENTATION – (BY INVITATION ONLY.  Verified Registration and Placement Testing required.)  
Grab a blanket, lawn chair and join us under the stars for an evening of quality entertainment with our community. Concessions begin at 5:30 p.m. and the movie begins at 6 p.m.  Look for the Heritage Academy booth at the event for information and questions.
Saturday, May 11 – Christopher Robin – UltraStar Multi-tainment Amphitheater 16000 N Maricopa Rd, Maricopa, AZ 85139
Heritage Academy welcomes Mrs. JoAnne Taylor to the Maricopa campus as our new special education paraprofessional!
Mrs. Taylor is a native of sunny Arizona. After graduating from High School she moved to the Midwest where she obtained her ASL Interpreter Certification. Mrs. Taylor has enjoyed working in and or supporting education for the last 7 years. She started out as an involved parent and shortly thereafter joined the PTO.  For the last 3 years Mrs. Taylor has supported staff and students as a librarian aide focusing her efforts on getting reluctant readers excited to read and up to level.
When Mrs. Taylor is not in the library, you can find her on one of two athletic fields. She is the secretary and communications officer for Maricopa Sandlot, Maricopa's Club Softball league. She is also the media and fundraising officer for Maricopa Militia (Maricopa's youth tackle football organization) founded by her husband and herself in 2017.
The best part of her day is observing those moments when scholars realize their full potential and reach it. Setting the bar high and leaving zero room for excuses, her scholars know she expects their best and they are happy to give it. They know she will be there to celebrate every milestone and cheering for them at the finish line.
Mrs. Taylor has lived in Maricopa for 14 years with her husband and has built a beautiful family with their three amazing children two of which will be among Heritage's finest. In her "spare time" she enjoys spending time with her family. She loves to dance, play volleyball, read, garden, and enjoy the outdoors.
Please join us in welcoming Mrs. JoAnne Taylor to our family of Heroes!
JOIN US THIS TUESDAY MAY 14th 6:00 – 8:00 PM @ UltraStar! 
We are partnering with Maricopa's BE AWESOME Youth Coalition for their upcoming Talk-O Tuesday (yes, there will be TACOS and Talking 😀). Learn important College Prep tips, eat tacos, play games, and meet new friends! See Be Awesome's event posted below (note an adult must be present at the workshop to qualify for free food and amenities):
"Be Awesome will be providing a taco dinner for community members who want to learn more about the steps necessary for college.  The experts from Heritage Academy Maricopa will provide information on a college path timeline, scholarships, FASFA forms, and will be happy to answer your questions. Ultra Star will be providing complimentary bowling and arcade game play for kids. No registration required but an adult must be present for the workshop for kids to qualify for the amenities."
SERVING UP A SUCCESSFUL LUNCH SERVICE
We take the guesswork out of what's for lunch by delivering hot, delicious meals directly to your child's school. http://www.myhotlunchbox.com/
We do not charge any fees to create an account or to order student's lunches. Our meal prices are typically at or below a restaurant's in­ store price. Place orders and process payment on our secure website.  No more forgetting or losing lunch money!
No minimum orders. You can order lunches for one day, one week or months in advance. Add, edit, or cancel an order up to noon on the day before delivery.  You can print a calendar view of lunch orders and receive weekly opt-in email reminders.  Additionally, if you add orders and forget to process payment you will receive an alert.We offer a range of selections at a variety of price points. Our menus include combos, entrees and a la carte options.
My Hot Lunchbox is happy to accommodate gluten-free, dairy-free and vegetarian meal choices.  We are a peanut free company.  Our Customer Service Team is happy to help. For any inquires please call: 1-888-894-8295.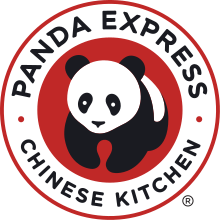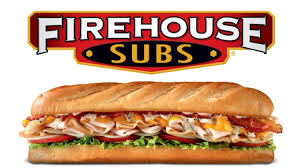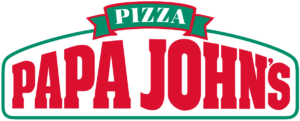 LOOKING FOR UNIFORM INFORMATION???  We have the following options available for the purchase of your uniforms:
Educational Outfitters – http://phoenix.educationaloutfitters.com/ – Summer Specials available! CLICK HERE FOR DETAILS
Lands' End – School Account # 900147471 (Under Mesa District) – Better quality uniforms. Seem to last longer and don't fade or shrink. Periodically offer 40% off discount through their online mailing list.
Printed Desert – https://heritageacademyuniforms.com/ (Not affiliated with Heritage Academy)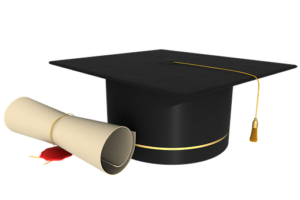 Earn an Associates Degree at Heritage Academy!
Do you want to learn how to maximize your early college credits?
How about ways to save time and money toward your bachelor's degree?
The Success Coach from Heritage Academy can provide a personalized student support system for information, advice, and encouragement.  She can recommend which courses to take, ensure you are taking them in the right order, and answer any questions you have along the way.  Appointments are available every other
Wednesday
(
7:30-2:30 pm
) during May. Use the link to schedule your appointment.
CLICK HERE TO SCHEDULE AN APPOINTMENT
The 9th and 10th grade Science/Spanish Tour for Spring 2020 will be to Puerto Rico!
Here are the details if you are interested:
Please email Mr. Barry Halterman at bhalterman@heritageacademyaz.com for questions or to register!