IMPORTANT DATES TO REMEMBER

Due to all the requests to include an 11th grade this first year of opening our Maricopa campus, we are making it happen! Visit HAMARICOPA.COM to enroll, and share it with your friends to let them know the good news!
LAST WEEK TO SAVE 20% 
Educational Outfitters – http://phoenix.educationaloutfitters.com/ –  CLICK HERE FOR DETAILS
20% OFF SALE RUNS THROUGH MAY 31st!
Other Uniform Options Include:
Lands' End – School Account – https://www.landsend.com/ Enter #900147471 (Under Mesa District) – Better quality uniforms. Seem to last longer and don't fade or shrink. Periodically offer 40% off discount through their online mailing list.
Printed Desert – https://heritageacademyuniforms.com/ – CLICK HERE FOR DETAILS
Heritage Academy welcomes Mr. Ben Johnson to the Maricopa campus as our new biology teacher and Athletic Director!
Mr. Ben Johnson earned his Bachelor of Science degree in Biology from Saint Augustine's University in Raleigh, North Carolina.  Mr. Johnson has over ten years' experience as a highly qualified science teacher having taught biology, anatomy, physics, physical science, earth and life sciences.
Before his teaching career, Mr. Johnson served as a Reservist for the United States Army and worked for the Department of Homeland Security Emergency Management.  He also worked for the Department of Justice and the Office of Domestic Preparedness.
Robotics is one of Mr. Johnson's teaching/coaching passions and he is frequently called upon to advise teams in developing robotic strategies. He has six years of experience as an Athletic Director and sports management, and has coached men's and women's basketball, football and track.
Please join us in welcoming Mr. Ben Johnson to our family of Heroes!
SET YOUR SCHOLAR UP FOR SUCCESS THIS SCHOOL YEAR! 
WHO:  ALL HERITAGE SCHOLARS WANTING TO STRENGTHEN SKILLS
WHEN:  JUNE 1st – JULY 1st 
WHERE: ONLINE – AT YOUR CONVENIENCE
Heritage Academy Summer School Information
MobyMax is a complete K-8 curriculum for math, fact fluency, language, reading, writing, science, social studies, test prep, phonics, spelling, and early reading and writing!
Conveniently offered Online at a cost of $25 per student, paid directly to Heritage Academy, Maricopa.
– Under "Other Payment" enter $25.00
– Enter Memo: Summer School Maricopa and click "Next"
– Continue to payment screen and pay via PayPal, credit, or debit.
– Once payment is confirmed, you will be sent a password for
www.MobyMax.com
. Sign-up by clicking "sign in" in upper right hand corner. Your Username is the email you signed up with.
Additional Information:
Facilitated by Heritage Academy Math Teacher Bobbie Fallstead
There is no credit for this year's Summer School.
Practice available in Math, Writing, Reading and other areas.
MobyMax automatically assigns lessons to each student based on their diagnostic results, ensuring that students practice the skills they need to work on without spending time on skills they have already mastered. The program also comes with a full suite of progress monitoring and student motivational tools. Scholars develop problem solving skills and learn to "think and discover", allowing students to gain a deeper knowledge of concepts and retain information better. Through videos, manipulatives and practice, MobyMax is a fun and entertaining way for scholars to get the extra instruction they need or allow gifted scholars to excel. No Heritage Academy class credit is offered for MobyMax and is completely optional to scholars.
STARTS IN 1 WEEK, SO SIGN UP TO TODAY!  
Plan to Play Competitive Sports for Heritage? 
You will need to complete the Athletic Packet and get a Physical!  ATHLETIC PACKET 
Once you fill out all documents, scan them and send to Coach Johnson at bwjohnson@heritageacademyaz.com or drop them off at the school office.  We are located at 44400 Honeycutt Rd. #102-H (next to the karate studio).
Grab a blanket, lawn chair and join us under the stars for an evening of quality entertainment with our community. Concessions begin at 5:30 p.m. and the movie begins at 6 p.m.  Look for the Heritage Academy booth at the event for information and questions.
Saturday, May 25 – Incredibles 2 – UltraStar Multi-tainment Amphitheater 16000 N Maricopa Rd, Maricopa, AZ 85139
SERVING UP A SUCCESSFUL LUNCH SERVICE
We take the guesswork out of what's for lunch by delivering hot, delicious meals directly to your child's school. http://www.myhotlunchbox.com/
We do not charge any fees to create an account or to order student's lunches. Our meal prices are typically at or below a restaurant's in­ store price. Place orders and process payment on our secure website.  No more forgetting or losing lunch money!
No minimum orders. You can order lunches for one day, one week or months in advance. Add, edit, or cancel an order up to noon on the day before delivery.  You can print a calendar view of lunch orders and receive weekly opt-in email reminders.  Additionally, if you add orders and forget to process payment you will receive an alert.We offer a range of selections at a variety of price points. Our menus include combos, entrees and a la carte options.
My Hot Lunchbox is happy to accommodate gluten-free, dairy-free and vegetarian meal choices.  We are a peanut free company.  Our Customer Service Team is happy to help. For any inquires please call: 1-888-894-8295.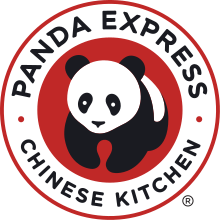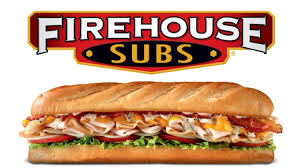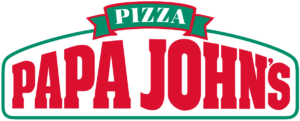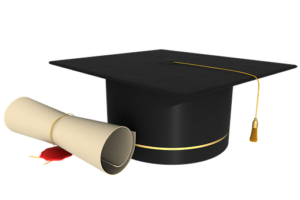 Earn an Associates Degree at Heritage Academy!
Do you want to learn how to maximize your early college credits?
How about ways to save time and money toward your bachelor's degree?
The Success Coach from Heritage Academy can provide a personalized student support system for information, advice, and encouragement.  She can recommend which courses to take, ensure you are taking them in the right order, and answer any questions you have along the way.  Appointments are available every other
Wednesday
(
7:30-2:30 pm
) during May. Use the link to schedule your appointment.
CLICK HERE TO SCHEDULE AN APPOINTMENT
The 9th and 10th grade Science/Spanish Tour for Spring 2020 will be to Puerto Rico!
Here are the details if you are interested:
Please email Mr. Barry Halterman at bhalterman@heritageacademyaz.com for questions or to register!