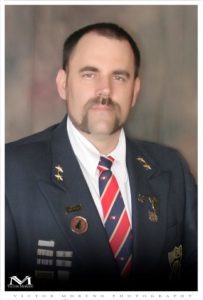 Heritage Academy Maricopa Campus welcomes Master Lee Feiles to the Heritage family as our new Martial Arts Instructor!
Lee Feiles became a Certified Martial Arts Instructor in 1992 while earning his degree at the University of Arizona. After practicing engineering for seven years, he became a full-time professional instructor and opened or acquired seven commercial martial arts schools in Tucson and Phoenix. Mr. Feiles was awarded the title of Master Instructor in 2007, and served as part of a three-person regional team responsible for training and certifying instructor applicants, as well as a designated weapons certification trainer. Mr. Feiles earned two competitive martial arts World Championship titles in 2009 and holds the prestigious title of International Judge. He is currently ranked 7th Degree Black Belt with the Title of Senior Master Instructor.
With his wife and two young children, he is currently based out of Maricopa, where his school supports recreational activity in the community, including quarterly safety and self-defense seminars offered as a community service. He has provided continuous Leadership training in his schools, serving hundreds of students each year. In 2012, he was appointed by the Maricopa City Council to serve on the Parks Recreation and Libraries Citizens Advisory Committee, has served on the Maricopa 2040 Vision Plan Committee and the Maricopa Board of Adjustments, and is a member of the City of Maricopa Advocates Program.
Please join us in welcoming Master Lee Feiles to our family of Heroes!