Athletics
2020-2021 Heritage Academy Athletics
20-21 Sports Season Ends With Our First State Championship!
The Heritage Maricopa Heroes completed a very successful second year (20-21) of sports competing in the CAA.  The year started with many uncertainties as the country was in the grips of the COVID-19 pandemic.  The Heroes proceeded cautiously into the fall season and fielded their first season of varsity football.  The football team exceeded expectations and won (6-1) their way into the DI state championship game and brought home a state runner-up trophy.
In the winter season, our varsity boys basketball team continued their winning ways and made it to the state championship game once again.  They added another runner-up trophy to our cabinet.  The Heroes junior high softball team impressed with their season and won our first junior high runner-up trophy with a CAA state finals appearance.  Winter was also our first season competing in wrestling.  While there was not a state tournament, the Hero Wrestlers came away from the CAA tournament with multiple medals, including a 1st place medal for Christian Mylek in the varsity 136lb division.
Our spring season was the most successful yet.  All of our varsity sports advanced to the playoffs and most of our JH teams.  Our swim team finished the season with our swimmers winning 11 medals.  The junior high season ended first with more state runner-up trophies in baseball and coed soccer.  Varsity baseball was seeded #1 going into the playoffs with a 13-1 record.  Varsity Softball and Varsity Boys Volleyball both advanced to the state finals and brought home runner-up trophies.  The last championship game of the season was for girls soccer.  The Heroes Soccer Team won in overtime to bring home Heritage Maricopa's first state championship.  It was a great end to an amazing second season of Heroes Athletics!
We are excited for all the state championship trophies that 21-22 will bring!
Let's Go Heroes!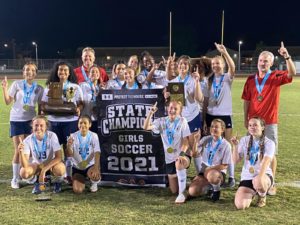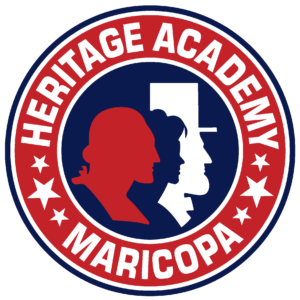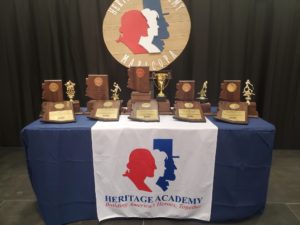 Welcome to our athletics page! Heritage Academy employs the best coaches & faculty in Arizona. Part of being the best includes knowing what makes a good team and how to have fun while developing character in youth through academics and athletics. We invite you to come take a tour, meet our staff, come watch a game, and see how our scholars are excelling in the classroom and in competition.
We compete in the CAA (http://azcaapreps.com)
Below are the forms that both scholars and parents need to review and fill out before participating in sports.
1.) 2021 22 Canyon Athletic Association – Athlete physical form required by the CAA for participation in competitive sports.
2.)  Athletic-Packet_Maricopa-2021-2022 – This packet needs to be printed and returned to campus.  It consists of emergency contact information and consent to treat, parent and athlete code of contact, class fee acknowledgement, transportation permission, insurance information, concussion form, and ECA tax credit information.
3.) Concussion in Sports – Must be watched prior to any participation. Please watch the video and answer all questions (aprox 30 minutes). Then either download the certificate to your computer and email to our AD at jeffrey.mill@heritageacademyaz.com, or print the certificate and give it to your coach.
4.) Heritage Academy Academic Eligibility – As a reminder, Heritage Academy has an academic eligibility requirement in order to compete. From our handbook: "Academic Eligibility to Compete: Scholar Athlete grades are checked at or before lunchtime every Monday during the sports season. Players must be passing with 70% or above in each of their individual classes to participate in the game/meet, or to practice after school, for that week. Eligibility, therefore, is determined on a week-to-week basis."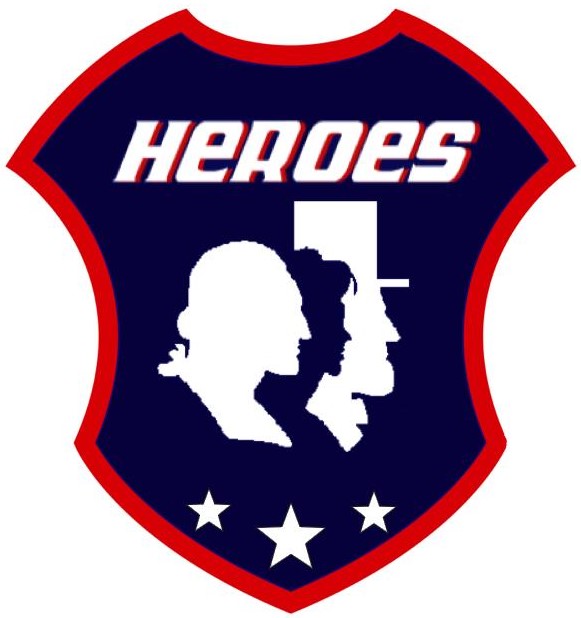 Below are some articles recommended by our athletic staff:
1. "Coaching from the Sidelines"
2. Heritage Academy strongly encourages and recommends that all of our Athletes be Multi-Sport Athletes https://changingthegameproject.com/the-race-to-nowhere-in-youth-sports/
__________________________________________________________________________________________________________
We are always looking for top coaching talent to help from the varsity level to junior high.  If you are interested in finding out more information, please email the athletic director, Mr. Miller at jeffrey.miller@heritageacademyaz.com