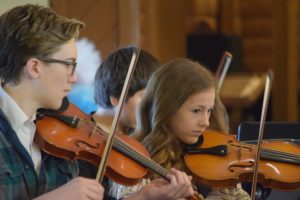 Tours & Retreats
Heritage Academy offers our scholars opportunities and experiences, outside of school hours, that help build character, learn new skills, and provide memories that will last a lifetime. These experiences are packaged into "Tours" and have been part of the Heritage Academy experience for the past 27 years.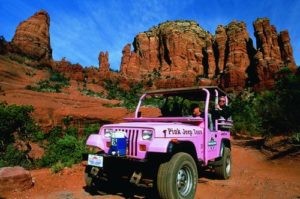 Below are some tours that are offered for the 2022-2023 school year:  
Spring 2023 Puerto Rico Science and Language Tour*
Spring 2023 Junior High Southern Arizona Tour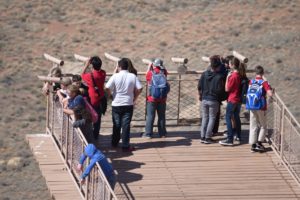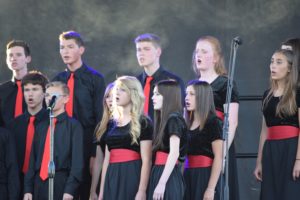 Retreat Dates: January 11-14, 2023
This tour is only open to high school scholars (grades 9-12) currently enrolled in a fine arts class or program.
Spring 2023 Fine Arts Retreat information flyer
Cost: $285 per person
Scan the QR code in the information flyer to sign up. After you have successfully completed the signup form, you will be invoiced for the tour.
All payments must be via MySchoolBucks. Do NOT pay invoice directly with ECA tax credit funds.
PREVIOUS YEARS' TOURS, AND UPCOMING TOURS
Fall 2022 Independence History Tour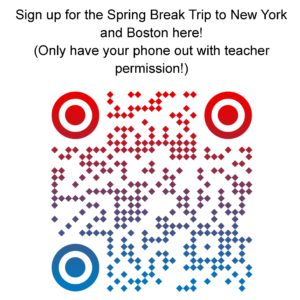 For questions, contact Ms. Allen at alethea.allen@heritageacademyaz.com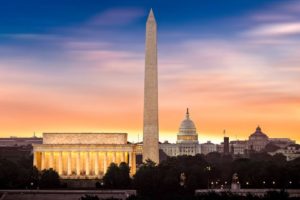 In the same spirit as the Independence Tour, the "Liberty Study Tour" takes high school scholars (11th and 12th-grade only) to numerous sites that are meaningful to our country's historical foundation in Massachusetts and New York! Typically this tour takes place in October each year. Our Maricopa campus is next scheduled for the Independence tour during the fall of the 2023-2024 school year.