IMPORTANT DATES TO REMEMBER
8/5 – ICE CREAM SOCIAL – 11:00 AM – 1:00 PM

8/9 – PTO MEETING – 7:30 PM ( See Post for Details)

8/12 – SENIOR SUNRISE – 5:00 AM

8/29 – 30 – HEARING & VISION SCREENING

9/14 – PICTURE RETAKES – (See Post for Details)
IMPORTANT SCHOOL INFORMATION

Our Mission Statement
Heritage Academy is dedicated to youth, their growth and development. The purpose of education is to build strong character. Strong character is reflected in strong families, strong communities and a strong nation.
While teaching the academic disciplines, Heritage Academy is dedicated to instilling into the minds and hearts of today's youth a knowledge of and respect for the ideals and values of the great men and women of history, including those who founded the American nation.
As today's rising generation gains an appreciation of these people of accomplishment, they will be ready to provide the selfless service to their fellow citizens and to their country which will be required in the coming years to assist in preserving America's greatness. Heritage Academy exists to this end.
Join us TODAY, 8/5 for our Ice Cream Social!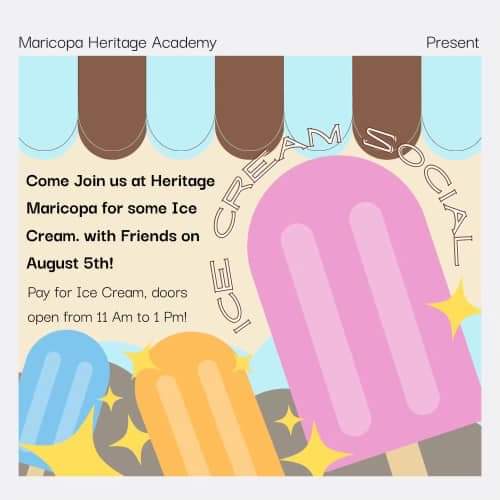 All grade levels 6th – 12th are invited to attend!  Ice cream will be available for $1 and we will have lots of games and fun!  See you there!  
ATTENTION SENIORS…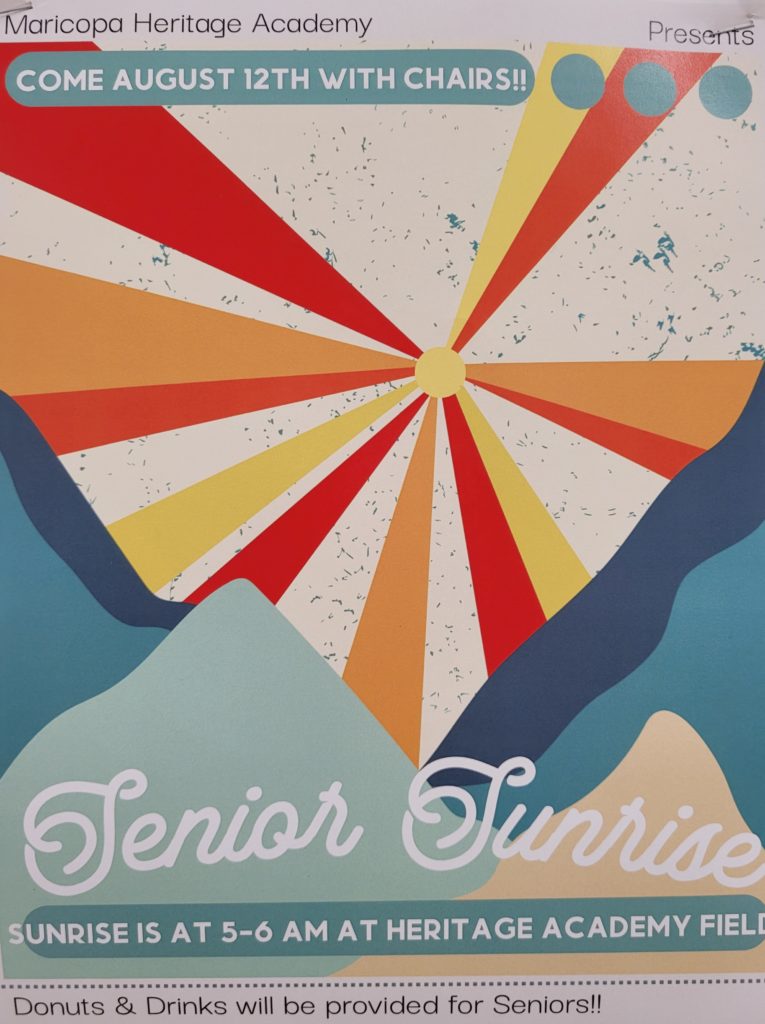 Would you like to volunteer or have any ideas you would like to share?  Please join us this Tuesday, 8/9 at our PTO meeting!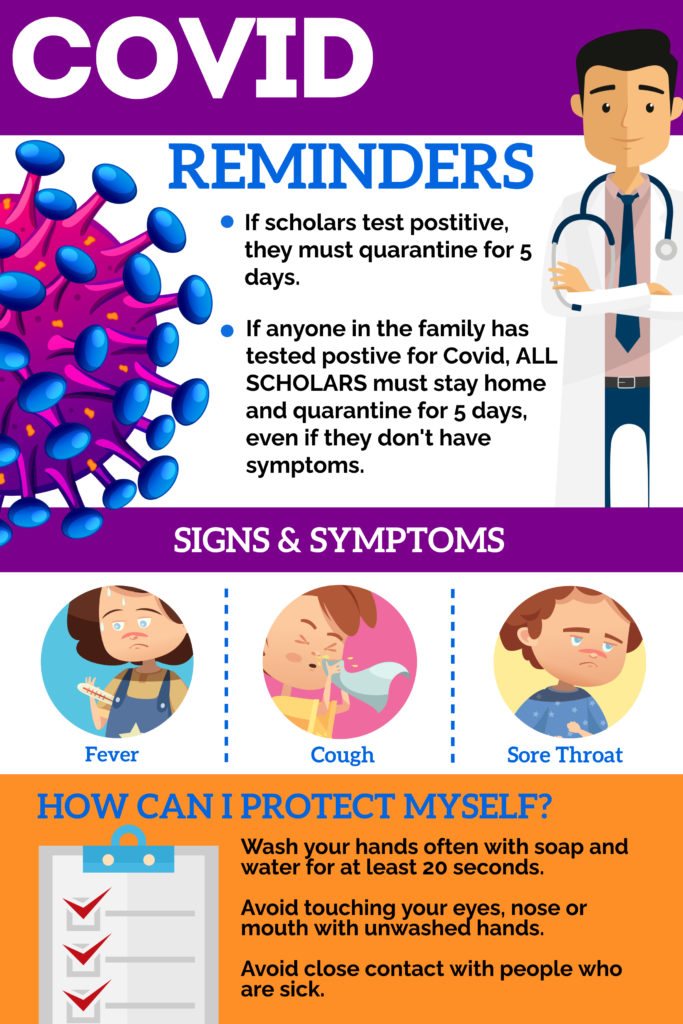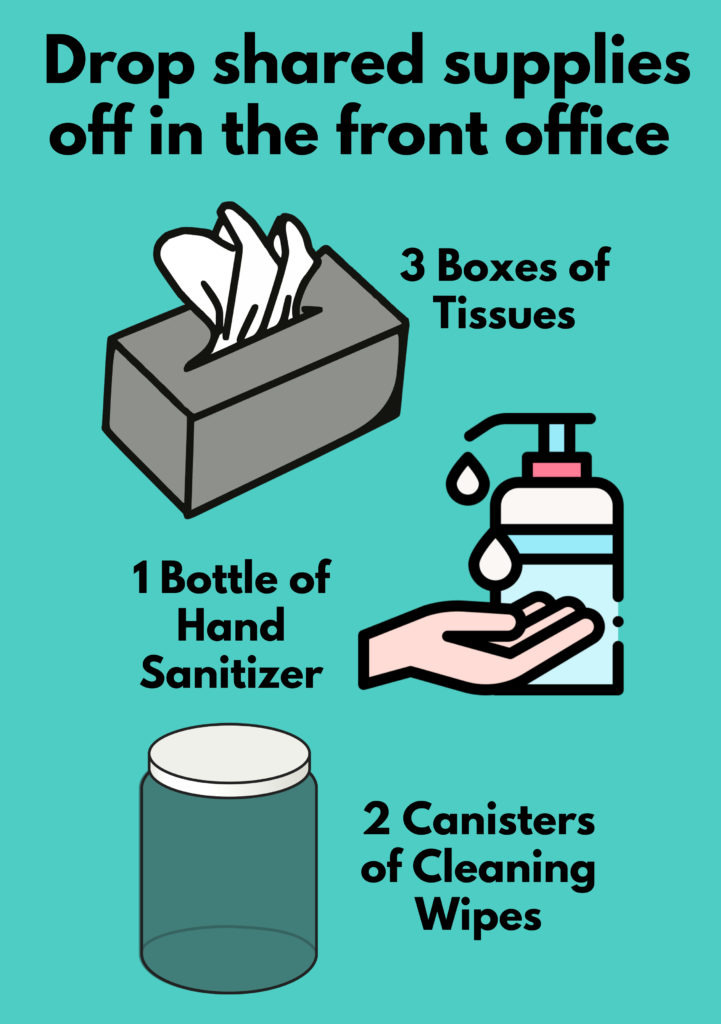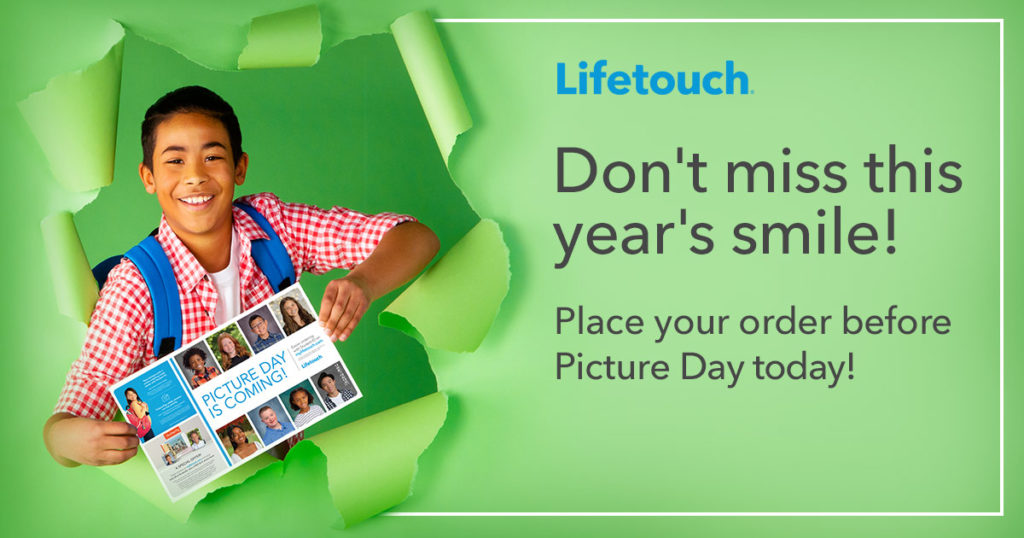 Picture Retakes: Wednesday, September 14th
Picture Day ID: EVT6G6DNH
Picture Retakes will be Wednesday, September 14th.  All scholars will be required to be in Heritage uniform for pictures.  Please make sure your scholar's hair, facial hair, and uniform meet Heritage standards to ensure they will have their photo taken.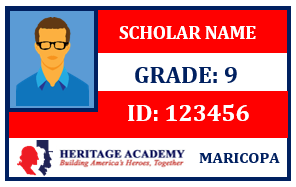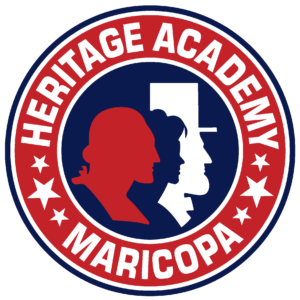 ATHLETIC UPDATE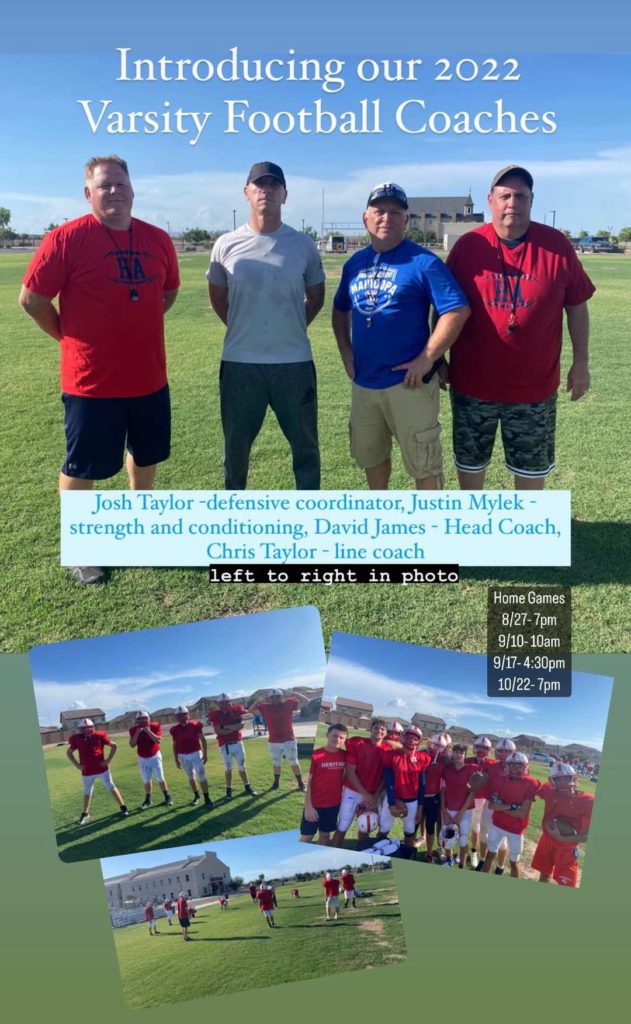 HERO TEAM STORE
Our team store is currently open for a limited time. Get your Hero athletic gear HERE .The hoodies and jackets are approved to be worn in class.  Check out our team store!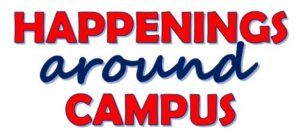 Mrs. Ellsworth and Mrs. Titus, introduced the "Treat Cart" for the first time this week to award classes that have all scholars correctly dressed in Heritage Standard Uniform.  Two classes were randomly chosen, and if the class met the challenge, they were awarded with a treat! 
Congratulations Heroes!  You Did It!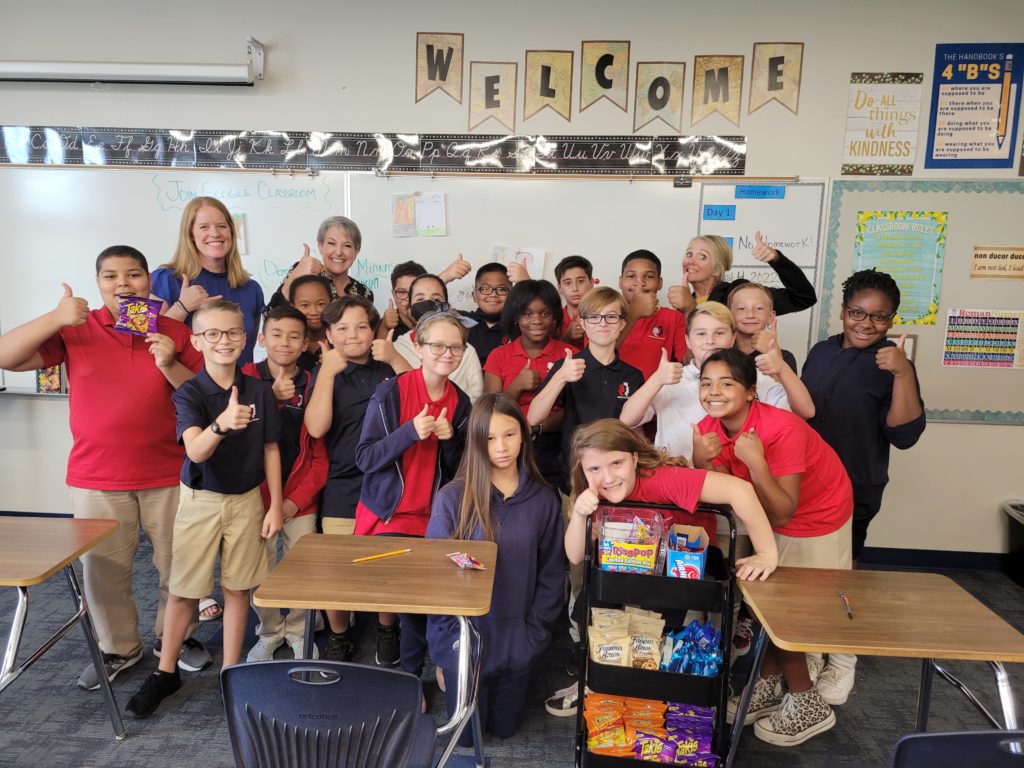 A HUGE THANK YOU to Ms. Turik and all of our PTO Moms for helping make our 2022-2023 Picture Day a success!  We had great attendance, and minimal dress code issues.  Thank you to parents and scholars for their support!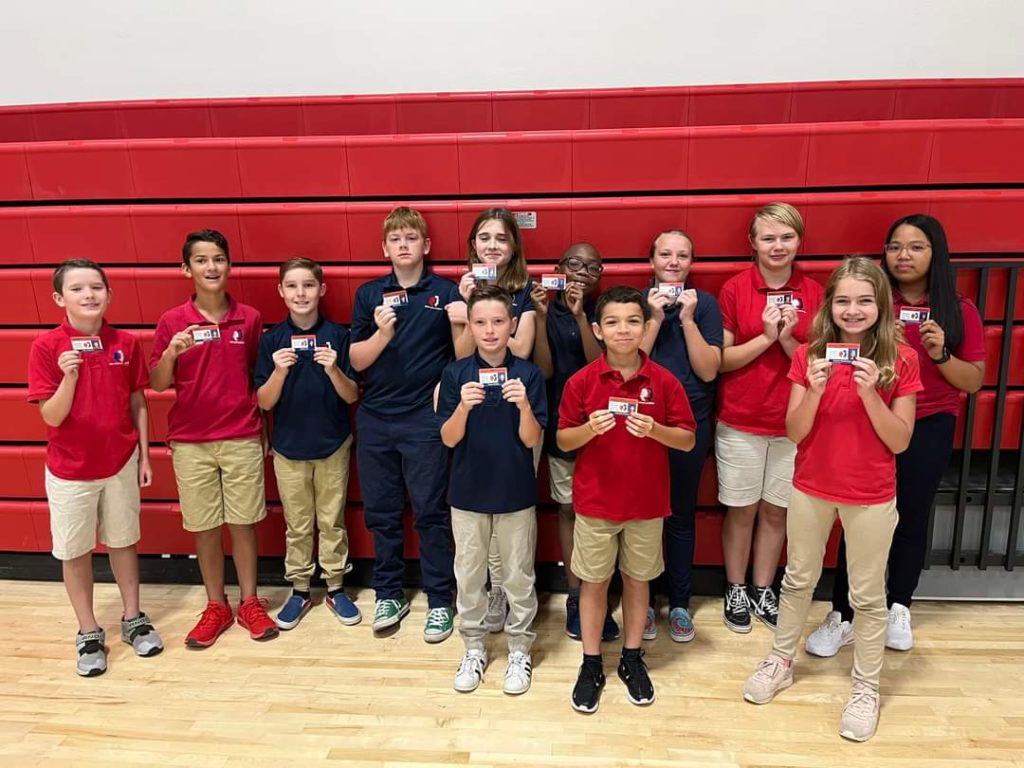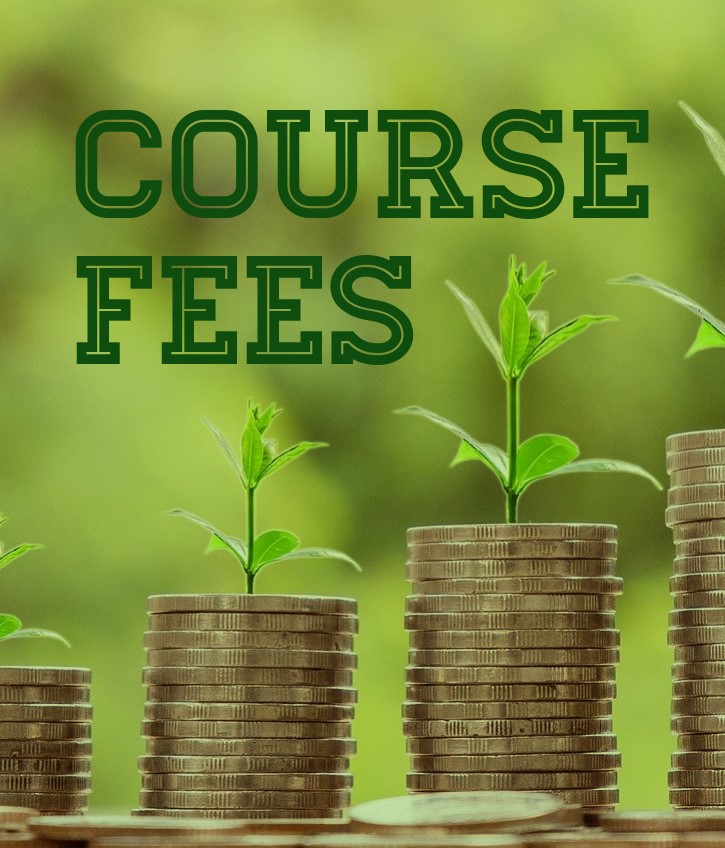 Course fees for all FIRST SEMESTER classes are now PAST DUE! 
Mrs. Titus will begin dropping scholars with a balance starting Monday, 8/8 from all fee-bearing classes and they will not be enrolled back in for the remainder of the semester.
As a reminder, our course fees are for the class, not the sport.  Even if your scholar is not playing on a competitive team, you are still responsible for paying the course fee as is listed on the course request form completed at registration.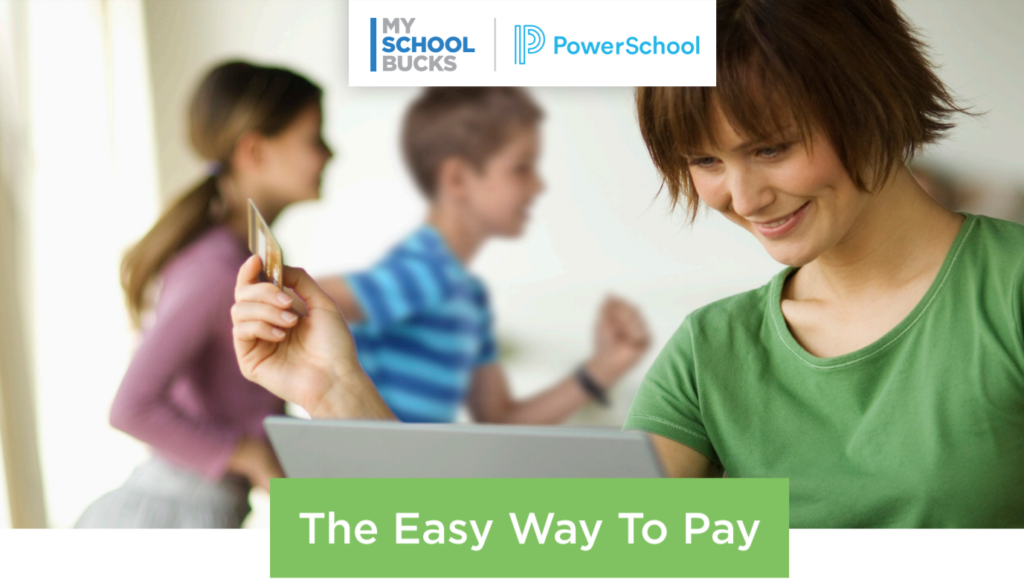 MySchoolBucks is our payment system for course fees and to make purchases through the school store.
To create your account go to MySchoolBucks.com and follow these instructions:
Click "Sign Up Free"
Follow the step by step instructions to add our school and your scholars to your account.  Our district is Heritage Academy Inc.  
Click on "School Store" on the top menu bar for a list of options.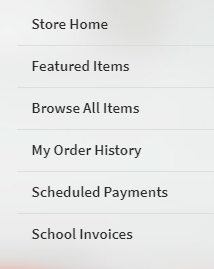 If you click on "Store Home" it will take you to where you can purchase items like a parking permit, pay your PTO dues, or rent your choir robes.
If you click on "School Invoices" this is where your current course fees and end of year school balances from last year will be listed.  You will be able to make a payment right through this system!

We only accept online payments.  No cash or checks will be accepted.
COMMON ISSUE:  
No invoices?  You must add your scholars to your account.  Click the profile icon and select "My Students."  You may also need to add Heritage Academy as a new district if you another school on your account that uses myschoolbucks.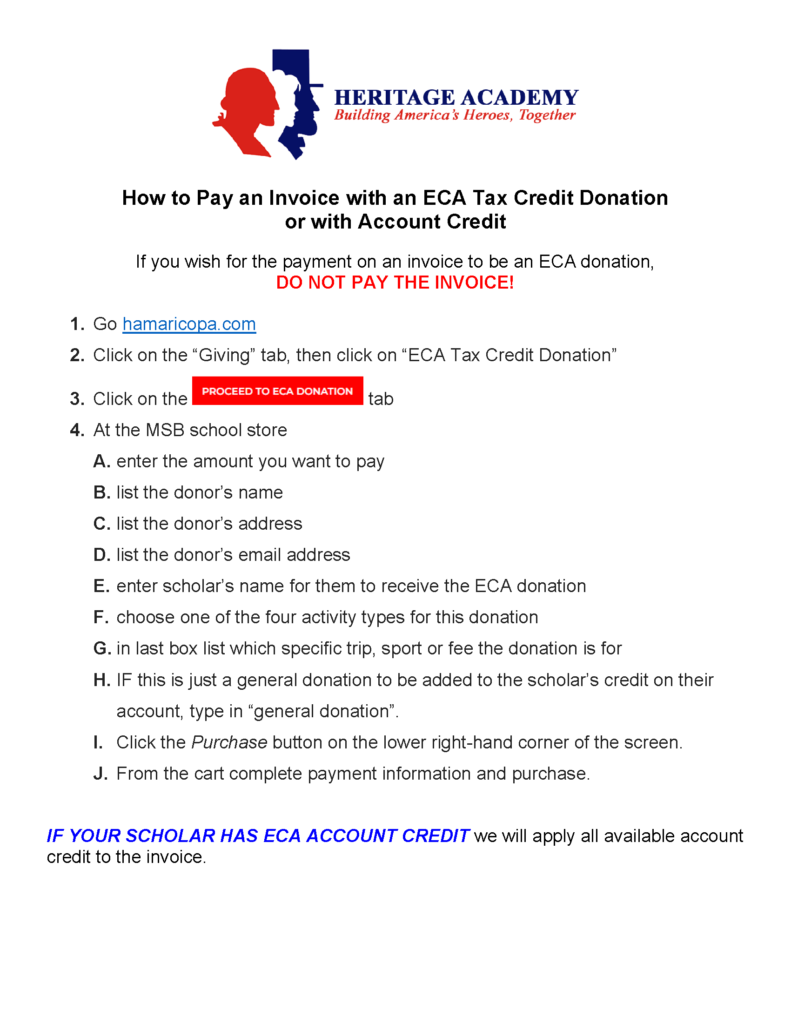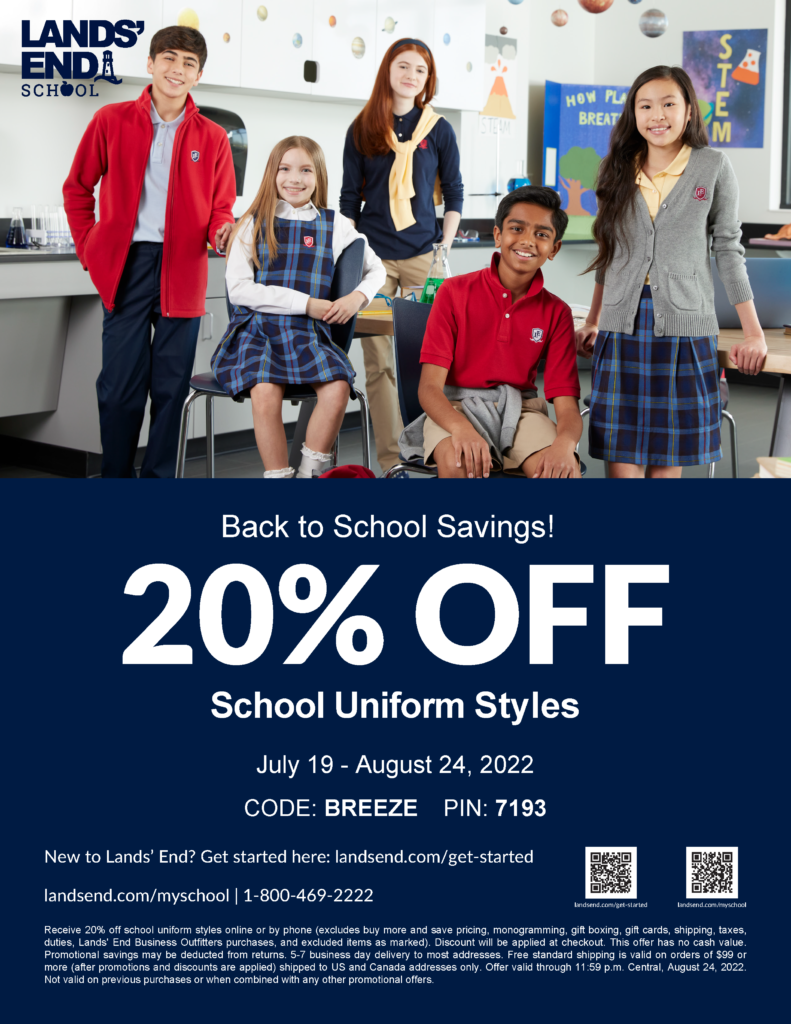 LAST CHANCE
11th & 12th Grade Independence Tour 
Fall Break: October 2nd – October 8th, 2022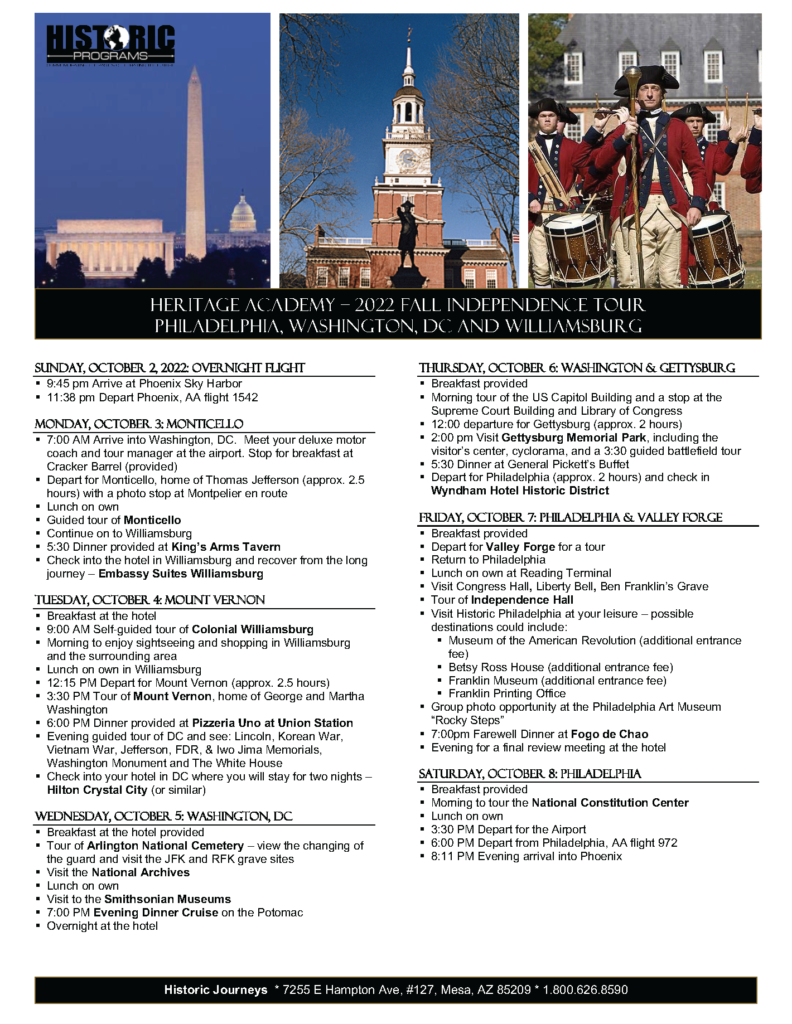 COST: $2200.00
LAST CHANCE
9th & 10th Grade Science Tour 
Fall Break: October 2nd – October 8th, 2022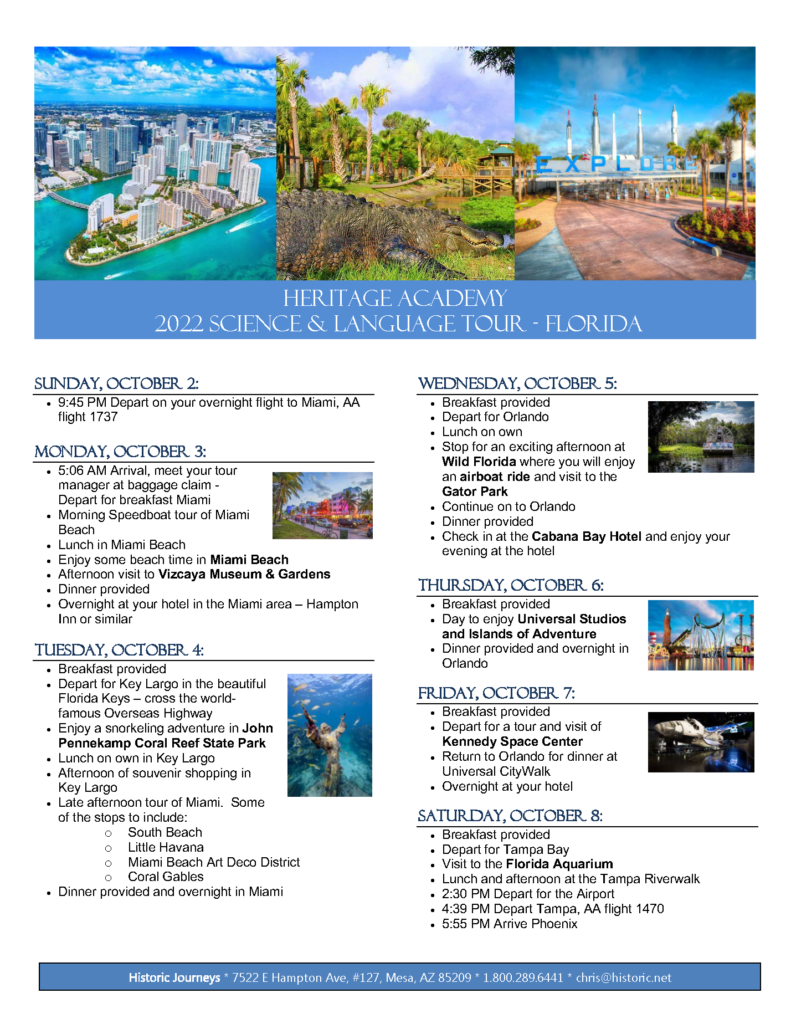 COST: $2000.00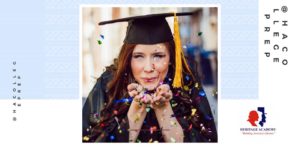 Has your high school scholar created a 4 year plan yet?
Heritage Academy offers advising to every scholar on campus. Mr. McCambridge will coach them along their college prep path, get them enrolled in college while in high school, and set up for future success!
Parents and scholars….. Do you have questions regarding College or high school planning?
Below is a list of topics that you may want to consider.
High school course selection
Early College Program – Dual enrollment, AP & CLEP
Earning an Associates Degree at Heritage Academy
ACT/SAT/PSAT (Which test and when?)
Financial Aid (Scholarships, Grants, Loans & FAFSA)
To schedule your appointment with Mr. McCambridge, please visit https://calendly.com/greg-mcca
DRESS CODE REMINDERS
Khaki pants need to be cream, beige, or khaki in color (according to the chart below).  The colors that are crossed out in red are not approved.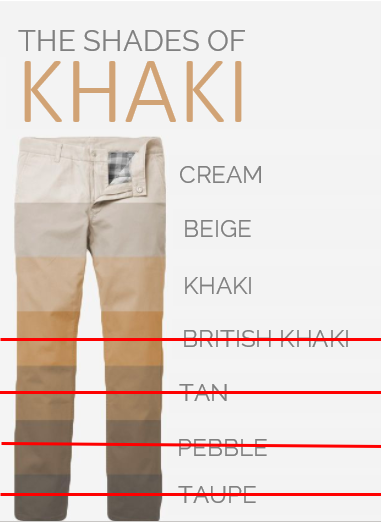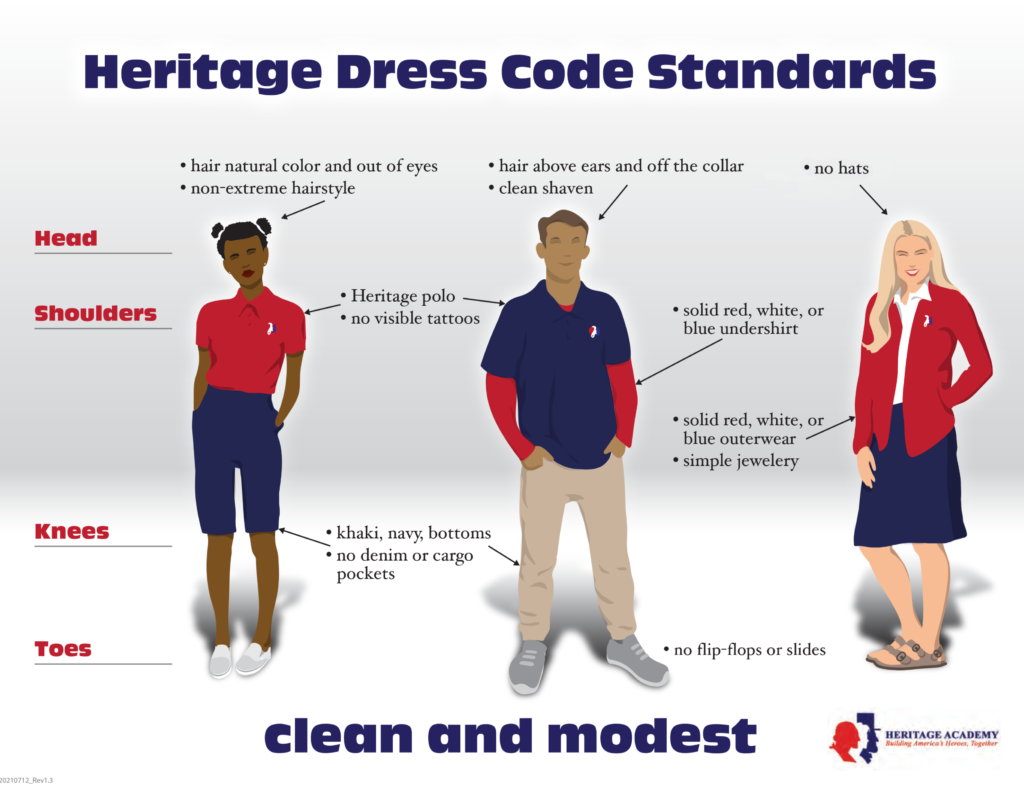 REMEMBER TO BRING YOUR LUNCH!! 
NO OUTSIDE FOOD IS ALLOWED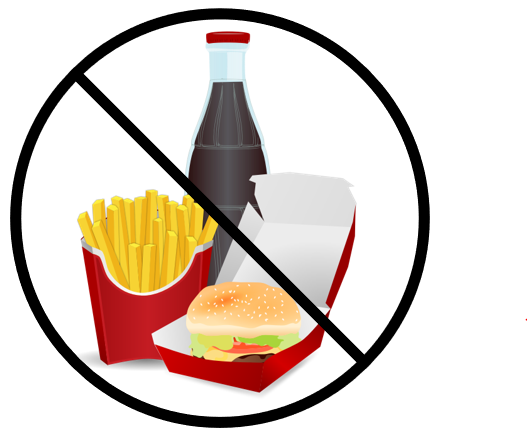 We have a large number of forgotten lunches that are being dropped off at campus.  Please limit this as much as possible and remind your scholars before they leave the house, to grab their lunch.  NO OUTSIDE FOOD (fast food or delivery) is allowed.  The school does not provide a lunch if your scholar forgets.
DID YOU ORDER LUNCH? 
HERE ARE A FEW REMINDERS:  
Change your scholars grade level under your profile.

Communicate with your scholar if you ordered lunch for them so they know to pick it up.

If a lunch is ordered and not picked up during lunch time, it will be donated.

If your scholar is absent, cancel the order or contact the front office if you want it saved by 10:00 am, otherwise it will be donated.

If you want a friend to pick up your lunch, it must be communicated to the front office by 10:00 am so the records can be updated.