IMPORTANT DATES TO REMEMBER
9/27 – CHOIR CONCERT – 4:00 PM

10/3-10/13 – FALL BREAK – No School

10/14 – SENIOR PICTURE DAY

10/17-10/22 – SPIRIT WEEK – see post for details

10/21- HOMECOMING – see post for details
IMPORTANT SCHOOL INFORMATION

Our Mission Statement
Heritage Academy is dedicated to youth, their growth and development. The purpose of education is to build strong character. Strong character is reflected in strong families, strong communities and a strong nation.
While teaching the academic disciplines, Heritage Academy is dedicated to instilling into the minds and hearts of today's youth a knowledge of and respect for the ideals and values of the great men and women of history, including those who founded the American nation.
As today's rising generation gains an appreciation of these people of accomplishment, they will be ready to provide the selfless service to their fellow citizens and to their country which will be required in the coming years to assist in preserving America's greatness. Heritage Academy exists to this end.

Please join us!
Tuesday, September 27th in our Heroes' Gym 
5:30 pm First Concert: Mostly younger grades
Featuring: 6th grader Choir (3A &3B)
Men's Choir (7-8th, 4A)
Women's Choir (7-8th, 2A & 2B)
7:00 pm Second Concert: Mostly the upper grades
Featuring: Jr Honor Choir (7-8th, 1A)
Advanced Women's Choir (8-11th, 1B)
Concert Choir (9-12th, 4B) and Harmonics (9-12th, 0 Hour)
Concerts are free but please consider a donation!
Check out these amazing  Retreats
and Tours…
Down payments are due soon
You can use ECA tax credit funds
click HERE!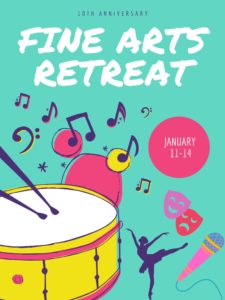 Registration has opened for the Fine Arts Retreat!
This retreat is held at Emmanuel Pines Camp in Prescott Arizona and is designed to connect 8th through 12th grade scholars from all Heritage campuses, provide an educational retreat away from the normal school environment, and participate in daily intense workshops to learn new repertoire. Your scholars are challenged to develop strong character as they unite to create a fantastic show for friends and family. Heritage will offer the following intensive workshops:
Intensive programs offered:
➢ Art
➢ Full Orchestra (Band, Strings, Percussion)
➢ Piano II
➢ Musical Theatre
➢ Ballroom
➢ Dance
➢ Yearbook/Photography
➢ Tech Crew (lighting & sound)
➢ Vocal Jazz
➢ Drama
The Fine Arts Retreat is for all scholars in 8th through 12th grade, will be held from January 11 -14 and costs $285.This price includes transportation, meals, intensive workshops, extracurricular activities, and lodging at the camp.  AZ Tax Credit can be used to pay for this! Payment will be due in two installments.
$140 due September 23, 2022
$145 due December 1, 2022
If you are interested in having your scholar participate, please fill out the form attached below. Space is limited! For more information, please email Mrs. Wilson. (Samantha.wils@heritageacademyaz.com)
Fine Arts Retreat Registration Website:  https://sites.google.com/heritageacademyaz.com/fineartsretreat/home
7th and 8th Grade  Arizona Tour
Wednesday, February 22nd – Thursday, February 23rd, 2023
Click the flyer for more information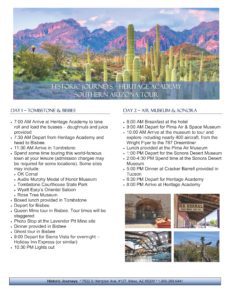 COST: $370.00
9th & 10th Grade Puerto Rico Tour
Spring Break: March 12th – March 18th, 2023
Click the flyer for more information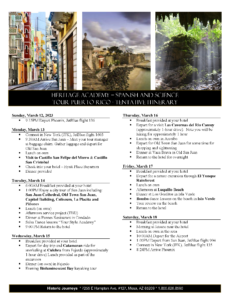 COST: $2300.00
**ATTENTION ** HIGH SCHOOL SCHOLARS ***
**SAVE THE DATE**
HOMECOMING IS APPROCHING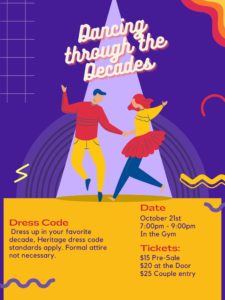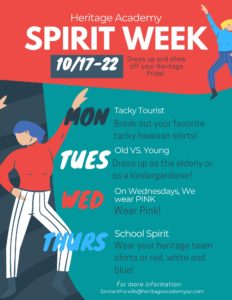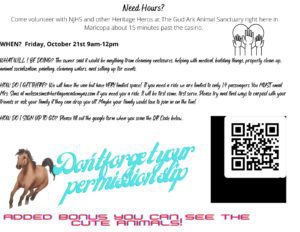 You can click on the flyer to sign up
Click HERE to print the permission slip
Teachers on the lookout for items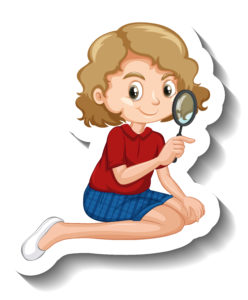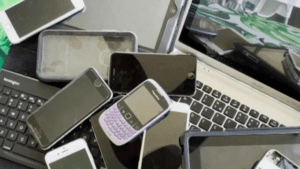 Mrs. Steelman is looking to rehome a few old tablets/iPads, laptops, or even old cellphones (with their charging cords) for use in her classroom. You can wipe/clear all of your data, but they need to have the capability to access the internet. Please bring any donations to the front office for Mrs. Steelman, Room 148.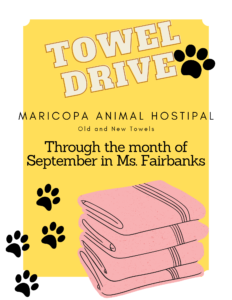 Three Heritage Scholar Athletes participated in a Regional Class A Martial Arts Tournament with over 600 competitors on September 17 at the Phoenix Convention Center. Caleb Adams, Elijah Selig and Tessa Garlick each left with some cool hardware and great experience on the mats. Congratulations on your success and thank you for continuing to be great examples of excellence on behalf of Heritage Academy Maricopa!   –Senior Master Lee Feiles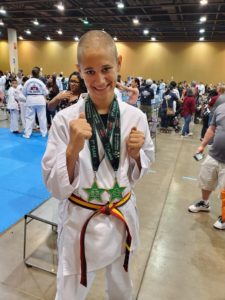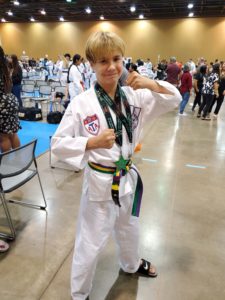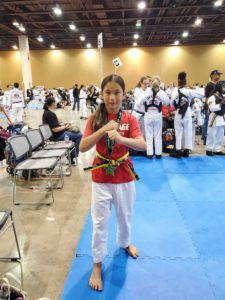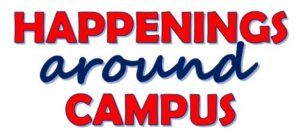 A scholar from Mr. Feiles' Martial Art's class is supporting his Wishing for Mommy official pink belt supporting Breast Cancer Awareness!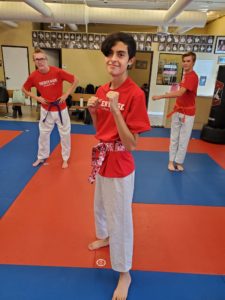 Scholars from Ms. Pepper's class performed a character autopsy of their favorite character from The Five People You Meet in Heaven by Mitch Albom.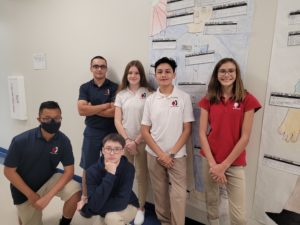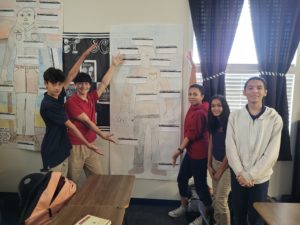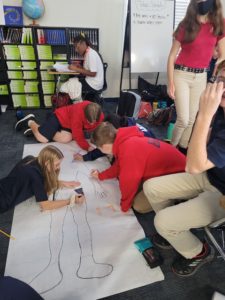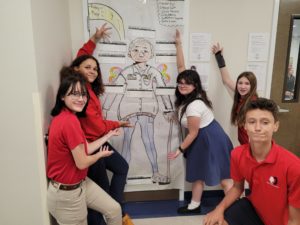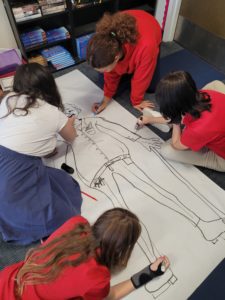 Jr. High Fall Festival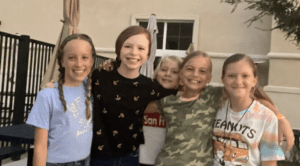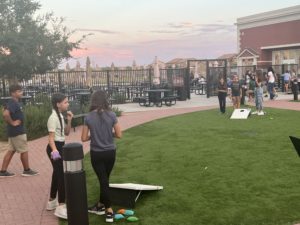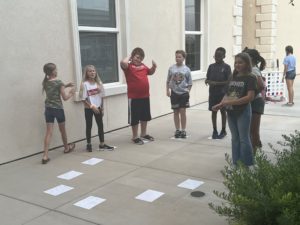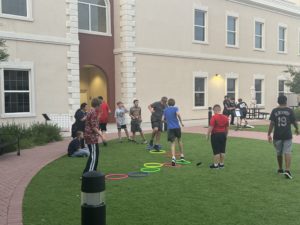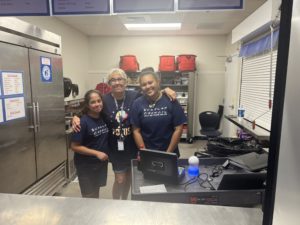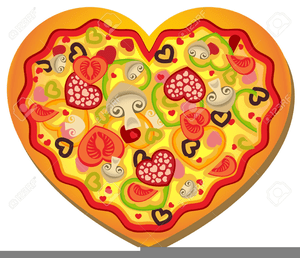 Pizza with the Principal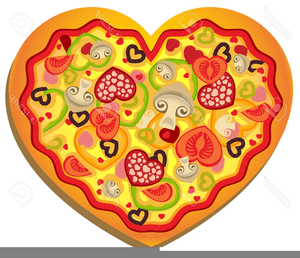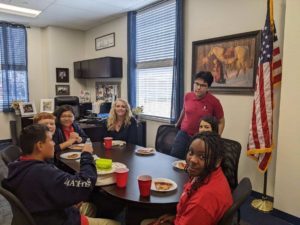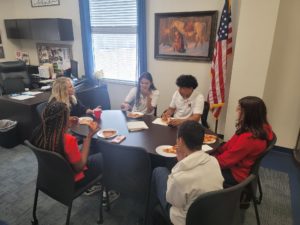 A few scholars noticed by teachers and staff had lunch with Principal Ellsworth this week.  Not everyone is pictured here.  Those noticed were…
Jr. High: Damya Adell-Oneal, Mathew Andrade, Camila Arteaga, Hunter Geron, Analisa Barillas, and Denali Corrales
High School:  Guadalupe Arreola Perez, Amare Arney, Rachel Ekumah, Reese Simmerson, Indiana Carpenter, Moshe Evans, Alexia Castaneda, and Jesus Casas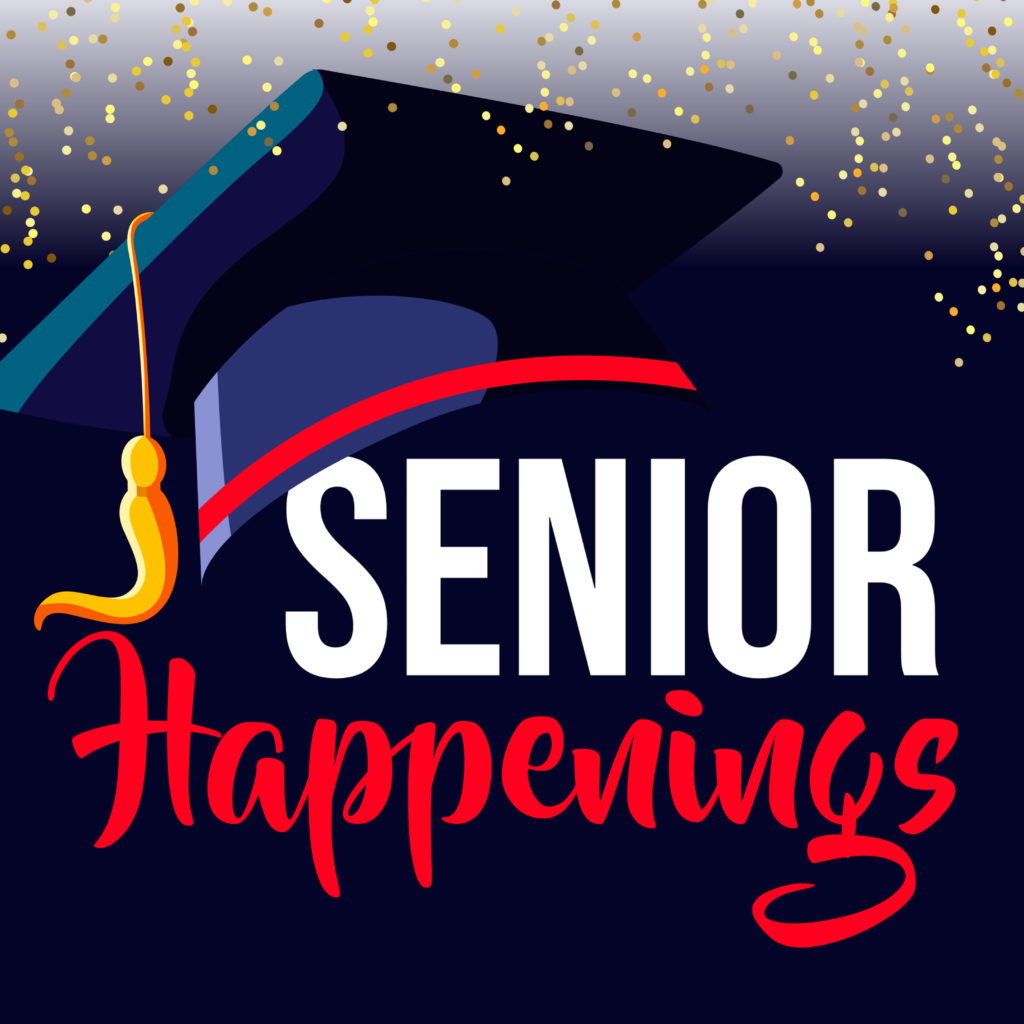 Important Graduation Information from Heritage Academy Maricopa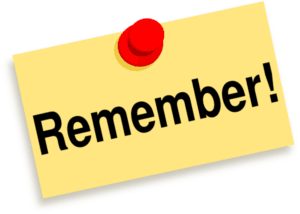 SENIOR PICTUES:  Friday, October 14th  – click HERE and enter your 8 digit code you received in the mail to schedule your time slot.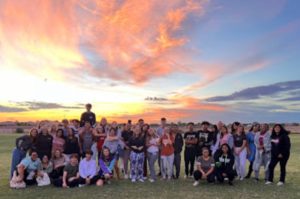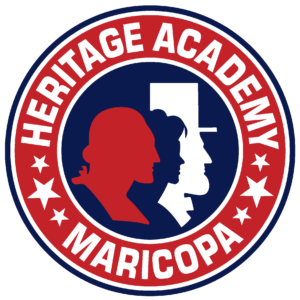 ***Fall Sports Update***
JH PLAYOFFS ARE COMING!!!   JH girls volleyball is 7-1 and have three more games.  JH baseball is 7-1-1 with two more games to play.   JH Coed Soccer is 6-0 with three more games to play.  They are the defending state champions and look to repeat this year.
VARSITY UPDATES: Football is a young team and under new head coach, David James are 2-2 midway through their season.  Varsity girls volleyball is 8-1 with some tough games coming up.  They play Friday (9/23) and Monday (9/26) at home.  Come cheer them on!  Remember, admission is free if you are wearing ANY RED Heritage shirt. You can purchase one at the game as well.
Boys varsity soccer has started strong and are now 4-0-1 with three games next week.  They play at home on Thursday (9/29).  Come check out their game!
Swim and cross country have only had a couple of meets but have done well. The swim medley teams have been on the podium and have Robert Huff has won a couple gold medals.  The cross country teams have placed some varsity runners, with Jade Evans and Robbie Huffaker leading for the girls and boys teams.  Both teams will have meets for the next few weekends before their state meets in late October.
***Upcoming Opportunities***
JH Softball is next quarter and will be holding tryouts next week, Tuesday (9/27) and Thursday (9/29) at Pacana from 4:00p to 5:00p.  Please contact Coach Zappa with questions (
derek.zappa@heritageacademyaz.com
)
HS Softball is offering some open play times.  This is open to any high school girls interested in softball next semester.  The first opportunity next is Saturday (9/30) at Pacana Park from 10a to noon.
High school girls basketball is holding an open gym on Friday morning (9/23) from 9a to 10:30a.  The girls team will be coached by Kim Miller.  Coach Miller has been coaching at Heritage Maricopa for the last three years.  We are excited for her to lead the girls and take on this new challenge!
***CHECK OUT OUR FAN SHOP***
Our creative heroes began working oil pastels finally, and they have been learning techniques for applying and blending this difficult medium. The oil pastels are much tougher to draw with, and even more of a challenge to blend. As always, our art scholars were up for the challenge and after just one lesson were able to create beautiful "Bird On A Branch" illustrations. These artworks were drawn FREEHAND, WITHOUT using a pencil to sketch it first! I am very impressed with the work our scholars have done after one lesson, especially with all the challenges and obstacles that oil pastels can present. I have attached a few samples of scholars' drawings(The last bird is the one I drew as a demo). I hope you enjoy the artwork!   – Carlos Jimenez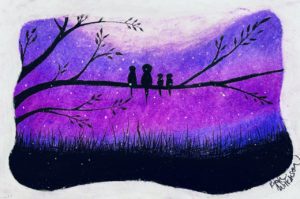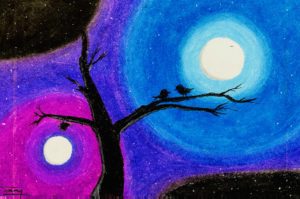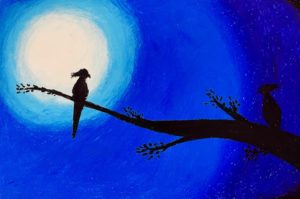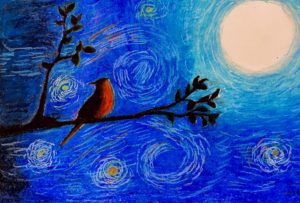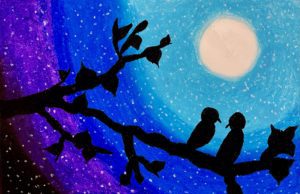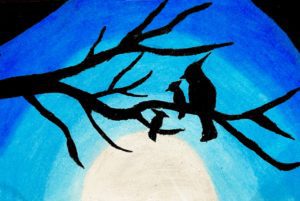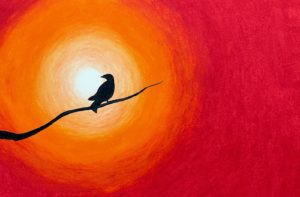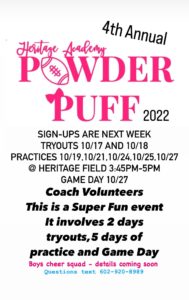 Girls 8th – 12th grade are able to sign up and try out!
Boys in any grade are able to sign up and cheer!
Click HERE to sign up!
Not a school sponsored event, but Heritage Scholars are invited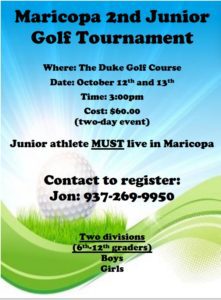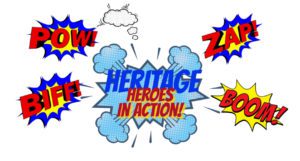 When Opportunity Knocks, Possibility Results 
One Kick, Punch, and Laugh at a Time
By John Hill – September 16, 2022
"Martial arts? That sounds like fun. I think I'll try that." That is how it all started 4 years ago for current senior Brianna Burch. Heritage Academy Maricopa was a brand-new school, and Brianna was a brand-new student. Amid all this "newness" Brianna herself decided to try something new – she signed up for martial arts. What sounded like fun was in fact fun. "In the first two semesters I was in love. Who doesn't love to kick bags and punch things?" But for Brianna, it quickly became more than that. "It was an individual sport that involved life skills and building relationships. I practiced it after school, doing my moves, working out. I would always come to class prepared to learn something new, but also to help those who were struggling. I became a leader in that class." 
Brianna's growth mindset in taking on a new challenge, being willing to help others, and being a leader in the class resulted in her being offered a job at the martial arts studio. But in the process, she was quickly taken out of her comfort zone. "The job involved teaching. I was a very shy, quiet, keep to myself kind of person. It was stressful."  Brianna began to doubt if she could do the job she had signed up for. 
But Brianna forced herself out of her comfort zone. She sought advice and began to embrace the role of being a teacher. Her confidence grew. She eventually started teaching full classes. Her growing confidence in becoming an instructor became so natural that it led to her developing her own style of teaching. "I grew a connection to the kids and had fun doing it. Instead of messing up and stressing out about it, I would mess up and make a joke out of it. I would make everyone laugh."
As a martial arts van driver last year, I had a chance to see Brianna in the role of teacher's aide in one of her classes firsthand. She seemed so confident, expressive, and in her element that I was surprised later that year when in my English class she wrote reflectively about her transformation from being a shy, scared girl into a confident, happy one. Martial arts had changed her to the degree that I cannot imagine Brianna being anything other than the confident, happy person I have always known. When I think of a successful Heritage Academy scholar and person, I think of Brianna Burch. 
"Doing this job has changed my life," reflected Brianna. "It has taught me to be confident. I went from a shy, scared, soft-voiced girl to this confident, happy, strong, independent person." There were a lot of ups and downs, but according to Brianna, it was all worth it. "It helped shape me into the person I am today and to never doubt what I can do." 
I often tell my students that opportunity leads to possibility, and, in turn, possibility can lead to more opportunity. For Brianna, an opportunity in martial arts led to the possibility of discovering what she is capable of achieving. With the sky the limit as a possibility, she now has the opportunity to inspire and help others be hopeful and grow just like she did.
For Brianna, a lesson learned is now a lesson taught – one kick, punch, and laugh at a time.
Brianna Burch is a senior at Heritage Academy Maricopa. She hopes to use her newfound confidence and joy helping others in a physical therapy career. 
John Hill is an English teacher at Heritage Academy Maricopa. Brianna is one of his model English students – no kicking or punching, but always with confidence and an ever-present smile.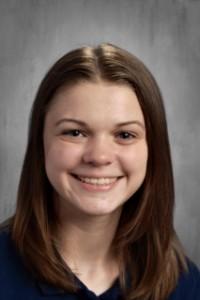 If you are, or have a scholar with an amazing story, reach out to Mrs. Joanne Taylor. She would love to spotlight him or her on an upcoming Heroes in Action.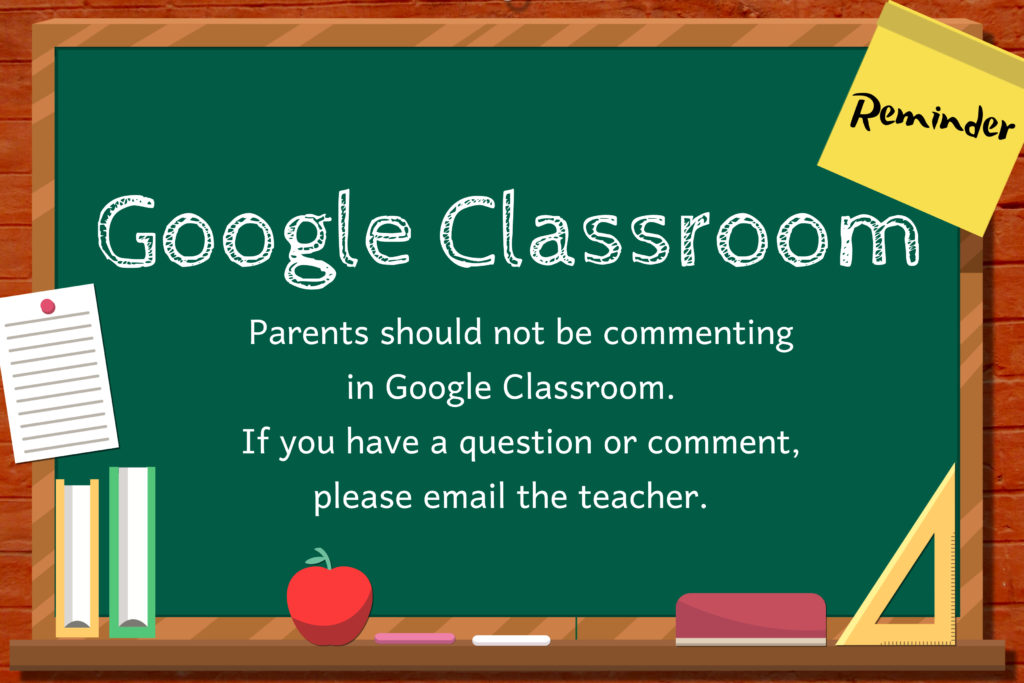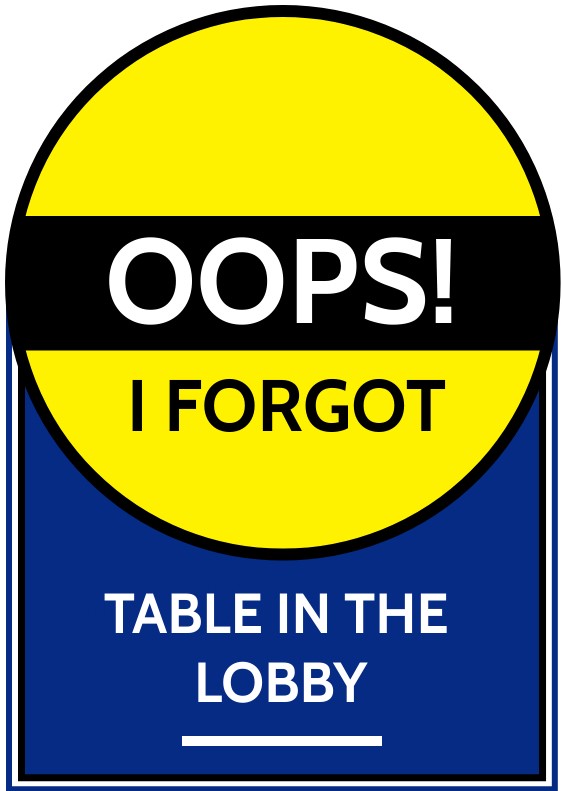 Be prepared and try to remember all of the items you will need for class, sports, and extracurriculars each day. 
We understand things happen and sometimes items get forgotten.  We have had an increase in these forgotten items, so please help remind your scholars to prepare their needed items the night before.  SCHOLAR WILL BE CALLED DOWN BETWEEN CLASSES TO PICK UP THE ITEM. WE WILL NOT DELIVER THE ITEMS TO CLASS.  Please remind your scholar to pick up the item in the front office.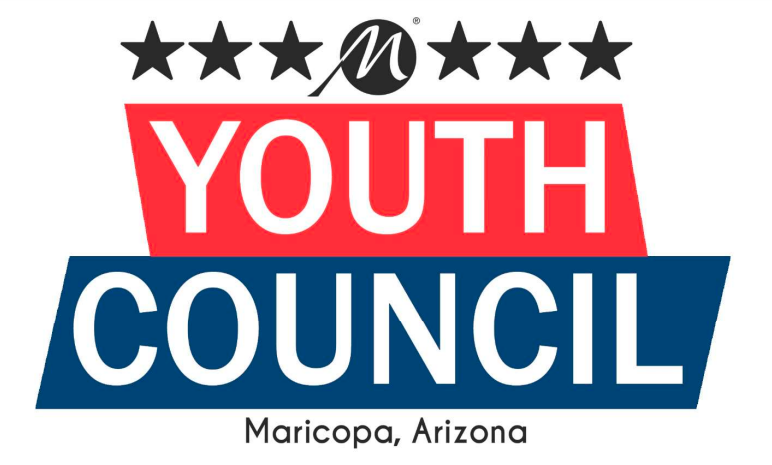 Applications are now being accepted for the City of Maricopa's Youth Council.  Teens between ages 13-18 are able to apply for this great opportunity! Youth Council members learn about city government, develop leadership skills, and participate in various programs and city events.
If you have any questions, email Rebecca Bennett at rebecca.bennett@maricopa-az.gov.
CLICK HERE FOR THE APPLICATION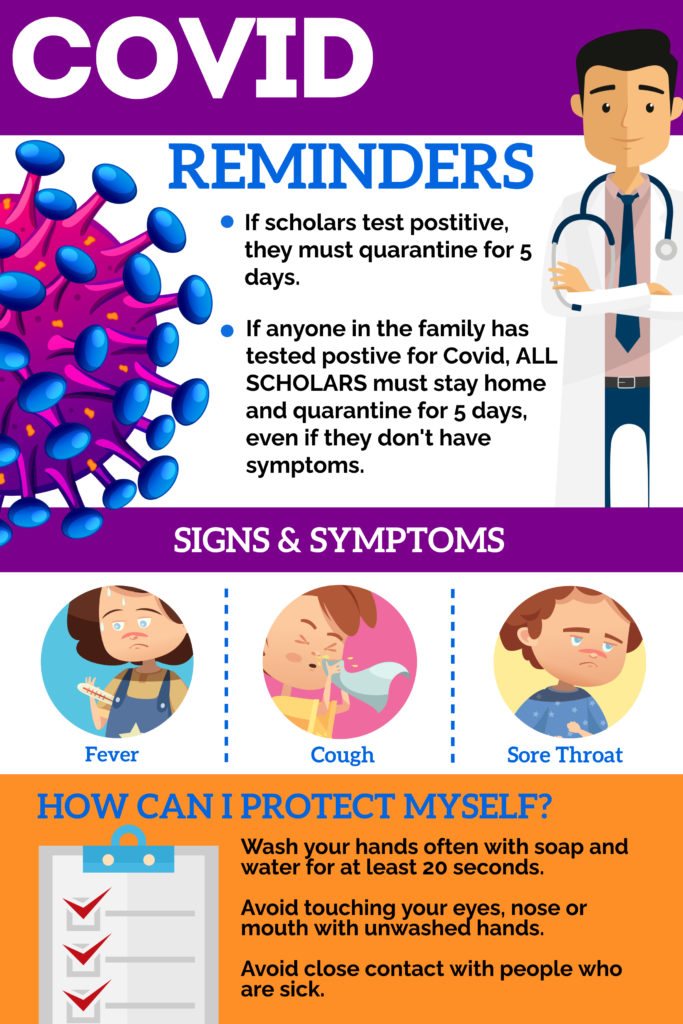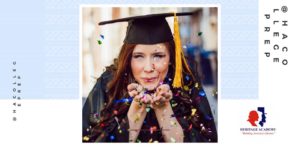 Has your high school scholar created a 4 year plan yet?
Heritage Academy offers advising to every scholar on campus. Mr. McCambridge will coach them along their college prep path, get them enrolled in college while in high school, and set up for future success!
Parents and scholars….. Do you have questions regarding College or high school planning?
Below is a list of topics that you may want to consider.
High school course selection
Early College Program – Dual enrollment, AP & CLEP
Earning an Associates Degree at Heritage Academy
ACT/SAT/PSAT (Which test and when?)
Financial Aid (Scholarships, Grants, Loans & FAFSA)
To schedule your appointment with Mr. McCambridge, please visit https://calendly.com/greg-mcca
REMEMBER TO BRING YOUR LUNCH!! 
NO OUTSIDE FOOD IS ALLOWED
COMMUNICATE WITH YOUR SCHOLAR 
DID YOU ORDER LUNCH? 
HERE ARE A FEW REMINDERS:  
Change your scholars grade level under your profile.

Communicate with your scholar if you ordered lunch for them so they know to pick it up.

If a lunch is ordered and not picked up during lunch time, it will be donated.

If your scholar is absent, cancel the order or contact the front office if you want it saved by 10:00 am, otherwise it will be donated.

If you want a friend to pick up your lunch, it must be communicated to the front office by 10:00 am so the records can be updated.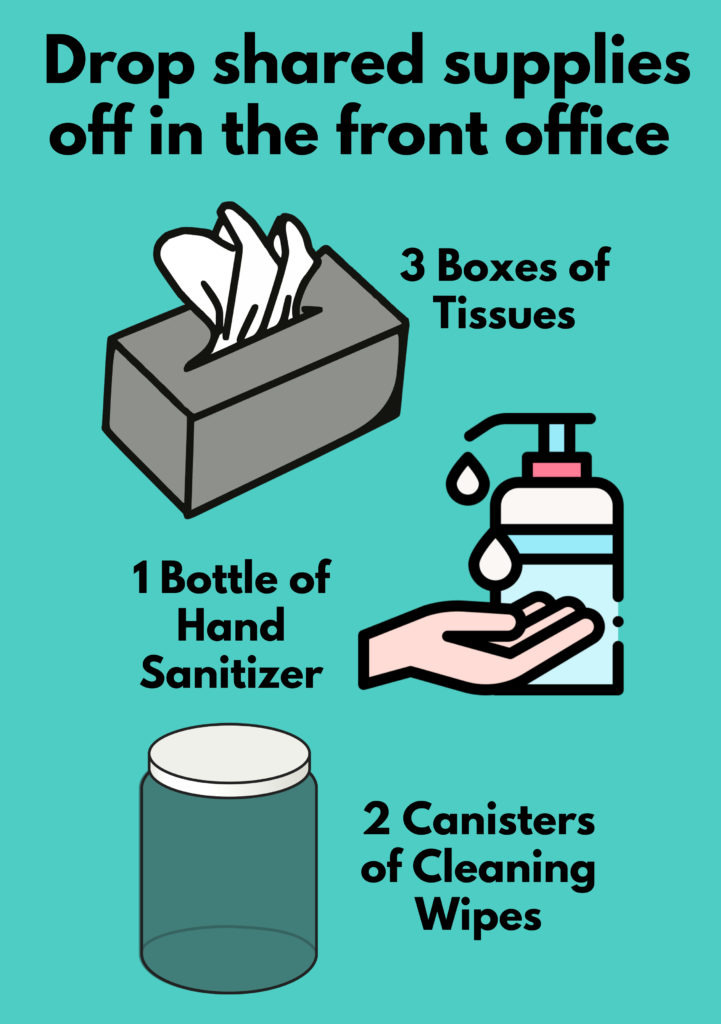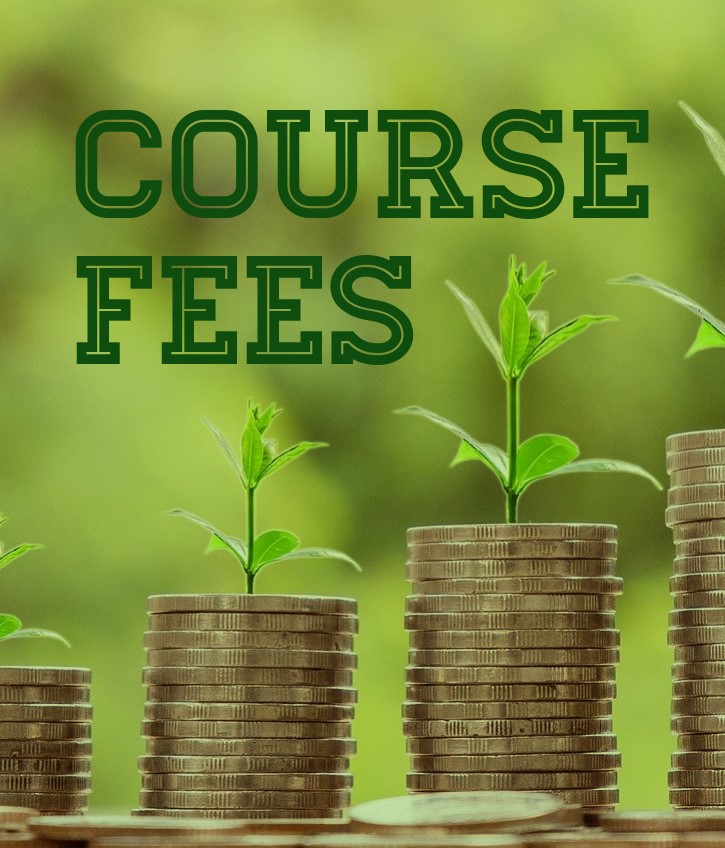 Course fees for all FIRST SEMESTER classes are now PAST DUE! 
As a reminder, our course fees are for the class, not the sport.  Even if your scholar is not playing on a competitive team, you are still responsible for paying the course fee as is listed on the course request form completed at registration.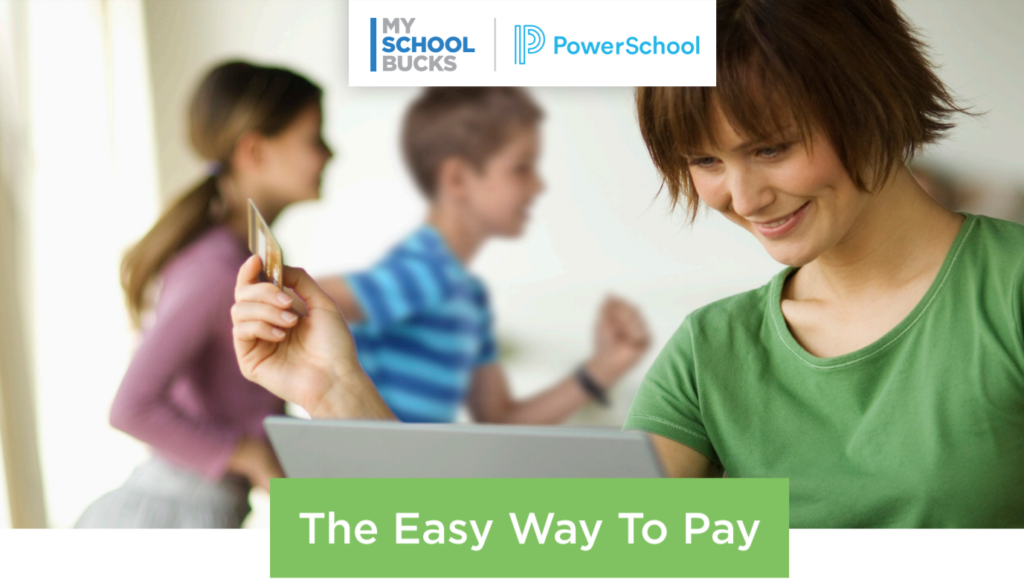 MySchoolBucks is our payment system for course fees and to make purchases through the school store.
To create your account go to MySchoolBucks.com and follow these instructions:
Click "Sign Up Free"
Follow the step by step instructions to add our school and your scholars to your account.  Our district is Heritage Academy Inc.  
Click on "School Store" on the top menu bar for a list of options.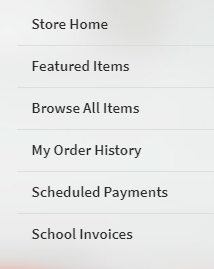 If you click on "Store Home" it will take you to where you can purchase items like a parking permit, pay your PTO dues, or rent your choir robes.
If you click on "School Invoices" this is where your current course fees and end of year school balances from last year will be listed.  You will be able to make a payment right through this system!

We only accept online payments.  No cash or checks will be accepted.
COMMON ISSUE:  
No invoices?  You must add your scholars to your account.  Click the profile icon and select "My Students."  You may also need to add Heritage Academy as a new district if you another school on your account that uses myschoolbucks.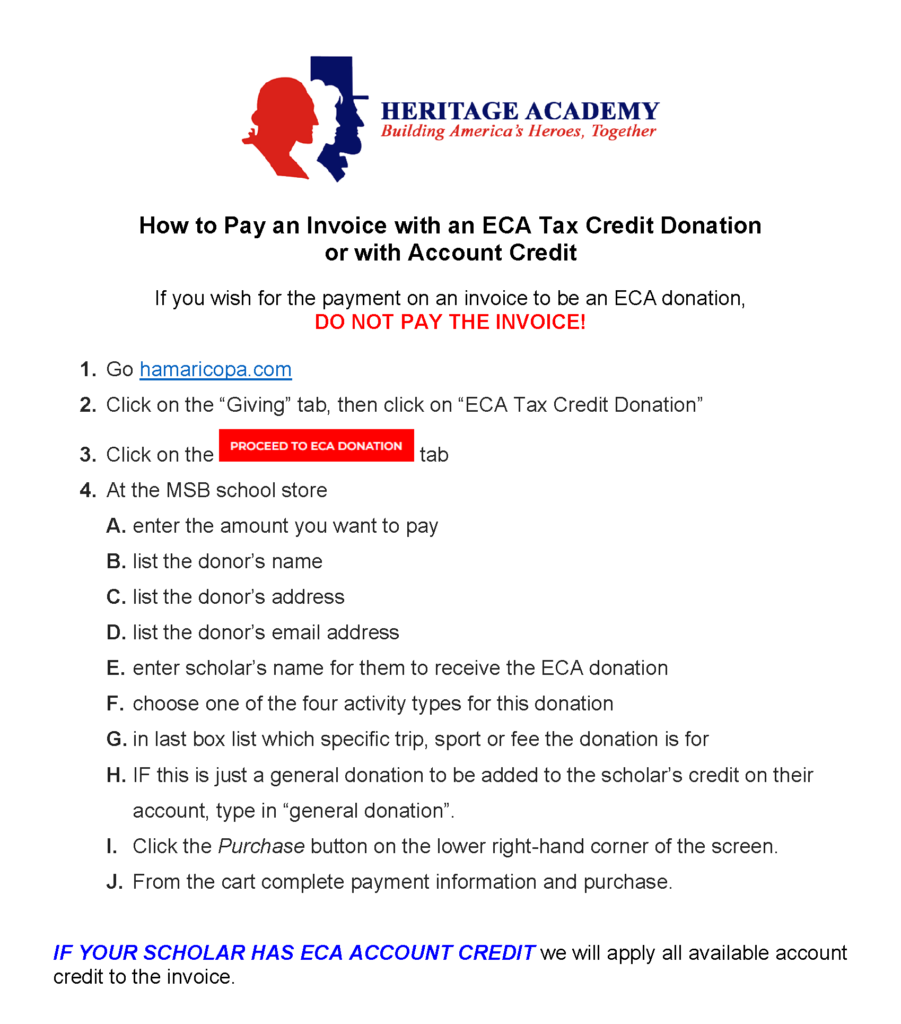 DRESS CODE REMINDERS
Khaki pants need to be cream, beige, or khaki in color (according to the chart below).  The colors that are crossed out in red are not approved.