IMPORTANT DATES TO REMEMBER
11/1-12/31 – OPEN and RE-ENROLLMENT – see posts for details

12/14-12/20 – FINALS WEEK – see post for details

12/21 – 1/3 – CHRISTMAS BREAK

1/11 – 1/14  – FINE ARTS RETREAT 

1/16-1/17  – CIVIL RIGHTS DAY – no school

1/19  – SCHOLAR COUNCIL TALENT SHOW – details to come
IMPORTANT SCHOOL INFORMATION

Our Mission Statement
Heritage Academy is dedicated to youth, their growth and development. The purpose of education is to build strong character. Strong character is reflected in strong families, strong communities and a strong nation.
While teaching the academic disciplines, Heritage Academy is dedicated to instilling into the minds and hearts of today's youth a knowledge of and respect for the ideals and values of the great men and women of history, including those who founded the American nation.
As today's rising generation gains an appreciation of these people of accomplishment, they will be ready to provide the selfless service to their fellow citizens and to their country which will be required in the coming years to assist in preserving America's greatness. Heritage Academy exists to this end.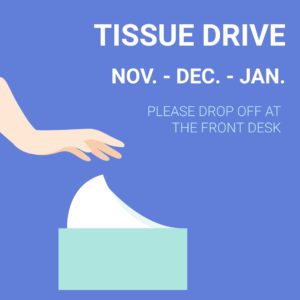 A HUGE thank you to those sending in tissues!
 We are still in need of donations.
Please consider donating tissues, we are still VERY LOW on our tissue supply.
*******
This is our supply of tissue boxes.  Look how lonely they are.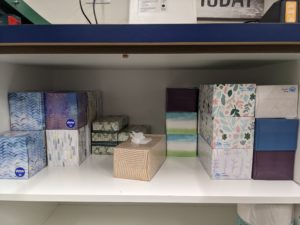 Teachers on the lookout for items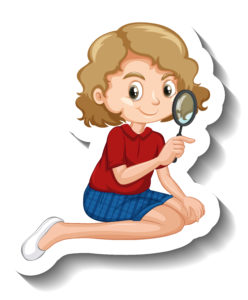 Mrs. Steelman is looking to rehome a few old tablets/iPads, laptops, or even old cellphones (with their charging cords) for use in her classroom. You can wipe/clear all of your data, but they need to have the capability to access the internet. Please bring any donations to the front office for Mrs. Steelman, Room 148.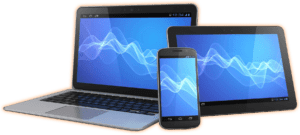 Getting new phones, computers or tablets for Christmas?
Mrs. Steelman can use your old devices!  
Any school day, but especially around finals it is important for scholars to be in their seat ready with the things they need at the beginning of the day.  The front desk is experiencing too many scholars coming in late.  Being tardy not only impedes the tardy scholar it disrupts the entire class.  We know that traffic can slow down around 7:40, so please plan accordingly.  Please ensure your scholar is on campus at 7:45 a.m.
BE ON TIME!!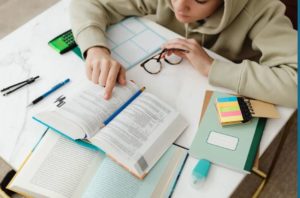 FINALS…. THEY ARE HERE!
Our break this year is a little odd.  Parents, make sure your scholars are prepared to stay in school till 12/20.  All scholars are required to take their final exams for each class during finals week.  There will not be a test make-up after break, so if your scholar misses their final during this week, they will receive a zero.  
Here are some tips to ensure you have a great start to each day through the week of finals:
1. Review your study notes.
Use the night before for simple revision. Don't look at anything new, review the study notes you have created during your study sessions over the past few days.
2. Revise topics one by one.
Work your way through your notes, covering topics one by one to ensure you understand the material. If you don't, go back and find clarity.
3. Don't study too late.
Late night cram sessions aren't a very effective way to study. It may seem like you're making the most of your time by studying until the last minute, but by not giving your brain a chance to rest you'll have a harder time remembering the information you studied.
4. Eat a good healthy dinner.
Giving your mind the brain power it needs is important if you want to do well on your test. That means eating a good meal the night before.
5. Prepare for the morning.
Gather all the materials you'll need for your test the next day. Make sure you have extra pens, pencils, erasers, and any tools you need (like a ruler or calculator). Pack everything into your backpack THE NIGHT BEFORE.
6. Get some exercise.
After spending time reviewing for your test, get some exercise by going outside for a short walk or a bike ride. Getting a little bit of exercise will help reduce any stress you are feeling and recharge your brain.
7. Give your brain a break.
Take some time before bed to put away your study notes and relax. Read a book, write in a journal, or talk to your family. PUT DOWN THE ELECTRONICS. This will help you wind down before bed, making it easier to get a good night's sleep.
8. Get a good sleep.
One of the most important things the night before a test is to get a full night's sleep so your brain can remember what you've studied. Make sure you go to bed at a decent time so you can wake up on test day feeling refreshed and well-rested.
9. Set your alarm.
Set your alarm so you don't oversleep the morning of your test. DO NOT BE TARDY. Give yourself some extra time in the morning to eat a healthy breakfast and get ready for the day without feeling rushed.
10. Know that your instructors love you and are rooting for you through each day. You've got this!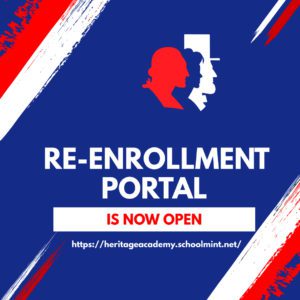 ATTENTION PARENTS!!!
EVERY EXISTING SCHOLAR IS REQUIRED TO RE-ENROLL BY DECEMBER 31st  –  The re-enrollment portal is now available!   CLICK HERE to complete your re-enrollment process.  Directions are available HERE.  If you are planning to withdraw for next year, please complete THE WITHDRAWAL REQUEST FORM.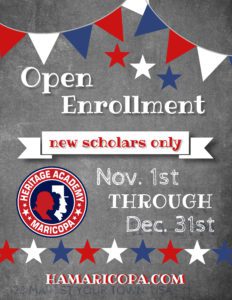 Open Enrollment for the 2023-2024 school year
November 1st till December 31st!
We anticipate a continuation of increased enrollment, with many new families eager for their scholar to benefit from the quality academic environment at Heritage Academy.
NEW SCHOLARS – If you have friends or family members that do not currently attend Heritage but would like to join us next year…they will need to complete the full enrollment application.  NEW SCHOLARS CLICK HERE TO ENROLL   Open Enrollment will run through December 31st and the lottery will run second week of January. Heritage siblings do receive a priority and move to the top of the list.
By way of information, we are currently on a waitlist for all grade levels for the current school year.  We plan to offer any available seats that open after winter break.
9th & 10th Grade Puerto Rico Tour
Spring Break: March 12th – March 18th, 2023
Click the UPDATED flyer for more information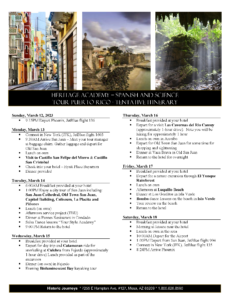 COST: $2300.00
UPDATED PAYMENT STRUCTURE…
YOU CAN STILL SIGN UP!
You can use ECA tax credit funds for tours!
Click HERE!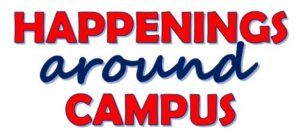 While reviewing mid-terms Mrs. Hill's classes played a fun sticky dart game last week.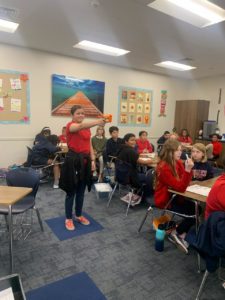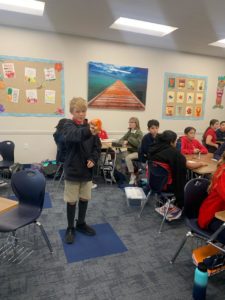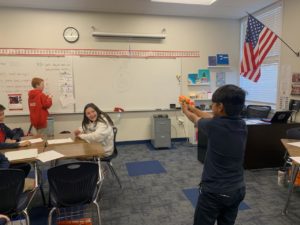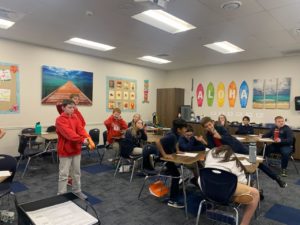 During Physics class with Mrs. Hilsinger they tested out their mousetrap cars.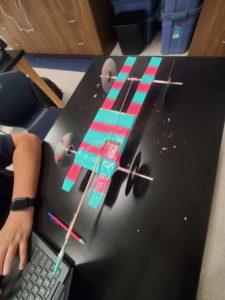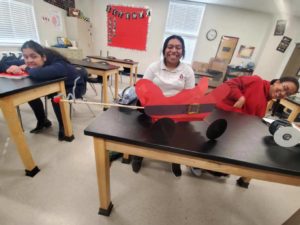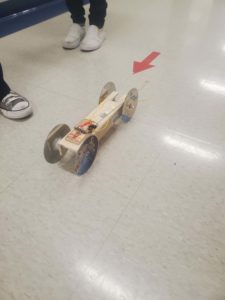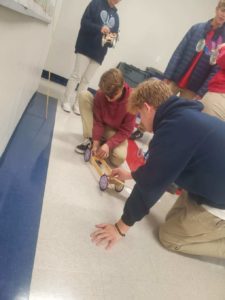 Earlier this month Ms. Brems had a National Honor Society group that went to Feed My Starving Children.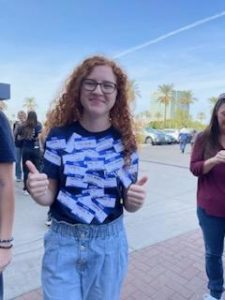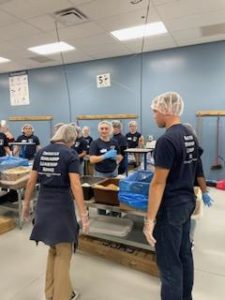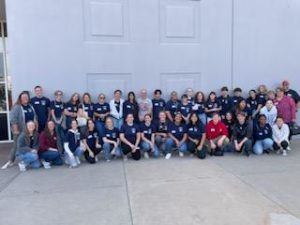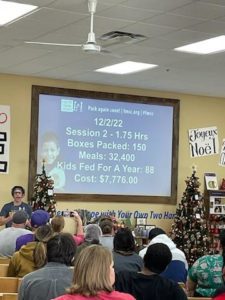 SCHOLARS SHOULD NOT BE SIGNED OUT BETWEEN 2:30-3:30 PM
Need to schedule an appointment for your scholar during school hours? We ask that you try and schedule appointments on Fridays when the scholars are out of school.  We know this isn't always possible due to days and hours of operation, however due to our driveline, we are not able to sign scholars out after 2:30 pm.  If you have an appointment for your scholar, we will need you to pick them up before 2:30 pm or wait until school is out to pick up your scholar.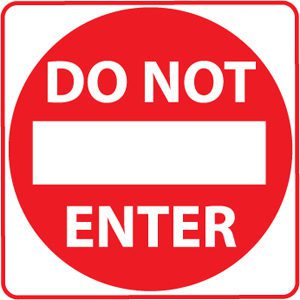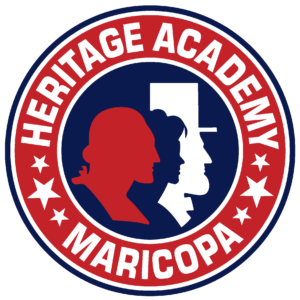 ***JH SOFTBALL***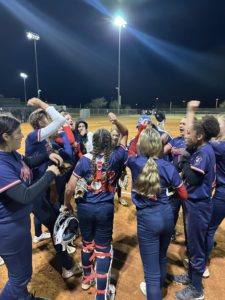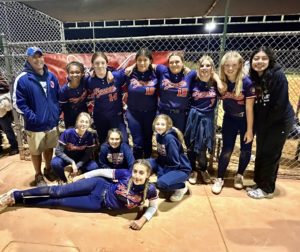 Congratulations to the Junior High Softball Team and Coach Zappa.  They had a big win and knocked out the number two seed, Coolidge JH, 7-4!  Way to go make it through round one of State Playoffs Heroes!

***JH BOYS VOLLEYBALL***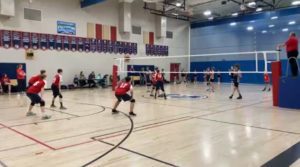 Boys Junior High Volleyball A Team playing Legacy Queen Creek in the quarterfinals.
Thanks Coach Daniels for posting all those live videos on Facebook!
Tennis tryouts Saturday Dec. 17th Copper Sky tennis courts 9-10:30 am
***CHECK OUT OUR HEROES FAN SHOP***
Second-semester schedules have been made and we tried very hard to give your scholar what they requested. You can check the schedule by logging into PowerSchool. Please use the form below to communicate with Mrs. Titus.  Emails will not be checked at this time. 
POWERSCHOOL LOGINS
All Parent and Student PowerSchool Access codes have been sent out via email from Terrell Hoffman (check your spam folder) at the beginning of the year in an email with the subject line VERY IMPORTANT EMAIL. If you have already logged into PowerSchool as a Heritage scholar, you will NOT need to do it again.  If you have multiple scholars and need their accounts linked, please send an email to melody.huns@heritageacademyaz.com with your scholars' names, and we can link them for you. For additional help, please see our instruction sheet:
We also hope that you understand that sometimes scholars are not able to get all that they requested. There are several reasons for this and they were scheduled for what worked best for them. There are 3 reasons why we will look at changing a schedule.
Schedule requests are limited to ONLY the following reasons:
1.     Seniors with graduation credit needs
2.     Incorrect course level placement (ex:7th grade scholar in a 10th grade English course)
3.     Missing a class in the schedule                                                                   
If you feel that your reason for requesting a schedule change conforms to one of the reasons listed above, please go ahead and complete this form:
The link will be open until December 15th and your request will be evaluated if it is determined that a schedule change is possible. If the requested schedule change will not be a possibility, you will receive an email notifying you. Please be patient as it may take  a while to go through the requests.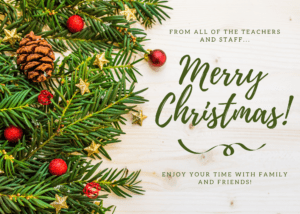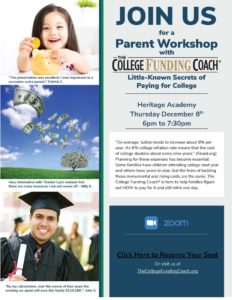 CLICK HERE to check the website of The College Funding Coach
Register for the FREE educational workshop HERE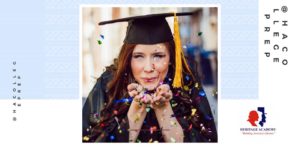 Has your high school scholar created a 4 year plan yet?
Heritage Academy offers advising to every scholar on campus. Mr. McCambridge will coach them along their college prep path, get them enrolled in college while in high school, and set up for future success!
Parents and scholars….. Do you have questions regarding College or high school planning?
Below is a list of topics that you may want to consider.
High school course selection
Early College Program – Dual enrollment, AP & CLEP
Earning an Associates Degree at Heritage Academy
ACT/SAT/PSAT (Which test and when?)
Financial Aid (Scholarships, Grants, Loans & FAFSA)
To schedule your appointment with Mr. McCambridge, please visit https://calendly.com/greg-mcca
REMEMBER TO BRING YOUR LUNCH!! 
NO OUTSIDE FOOD IS ALLOWED
COMMUNICATE WITH YOUR SCHOLAR 
DID YOU ORDER LUNCH? 
HERE ARE A FEW REMINDERS:  
Change your scholars grade level under your profile.

Communicate with your scholar if you ordered lunch for them so they know to pick it up.

If a lunch is ordered and not picked up during lunch time, it will be donated.

If your scholar is absent, cancel the order or contact the front office if you want it saved by 10:00 am, otherwise it will be donated.

If you want a friend to pick up your lunch, it must be communicated to the front office by 10:00 am so the records can be updated.
DRESS CODE REMINDERS
Khaki pants need to be cream, beige, or khaki in color (according to the chart below).  The colors that are crossed out in red are not approved.