IMPORTANT DATES TO REMEMBER
11/1-11/15 – OPEN ENROLLMENT FOR NEW SCHOLARS – see post for details

11/4 – ENTREPRENEURIAL EXHIBITION – see post for details

11/4 – WRESTLING CAR WASH FUNDRAISER – see post for details

11/9 – 11/11  MATILDA JR. DRAMA PRODUCTION – see post for details

11/11  VETERAN'S DAY PARADE  – see post for details

11/14 – RUBY BRIDGES WALK TO SCHOOL  – see post for details

11/14 – PTO MEETING – 7:00 PM

11/16  POWDER PUFF FOOTBALL GAMES – see post for details

11/22-11/23 – THANKSGIVING BREAK – no school

11/30-12/2 – THREE MUSKETEERS SHOW – more details to come

12/4-12/5 – BAND/ORCHESTRA CONCERTS – more details to come

12/14-12/15 – DANCE PERFORMANCES – more details to come
IMPORTANT SCHOOL INFORMATION

Our Mission Statement
Heritage Academy is dedicated to youth, their growth and development. The purpose of education is to build strong character. Strong character is reflected in strong families, strong communities and a strong nation.
While teaching the academic disciplines, Heritage Academy is dedicated to instilling into the minds and hearts of today's youth a knowledge of and respect for the ideals and values of the great men and women of history, including those who founded the American nation.
As today's rising generation gains an appreciation of these people of accomplishment, they will be ready to provide the selfless service to their fellow citizens and to their country which will be required in the coming years to assist in preserving America's greatness. Heritage Academy exists to this end.
Open Enrollment is for NEW scholars only.
Our dates have changed this year.
Share this information with friends!
Open Enrollment is for any NEW scholar who wants to join us for the 2024-2025 school year.  Applying during November 1-15 gives applicants an opportunity to be entered into a lottery to be held in December.  Please share this information with friends who are thinking about coming to Heritage.  Applying during the open enrollment period gives them the best chance to gain a seat with us.  CURRENT STUDENTS DO NOT NEED TO RE-ENROLL AT THIS TIME, but family of current scholars must apply.  Click HERE for the application/enrollment process.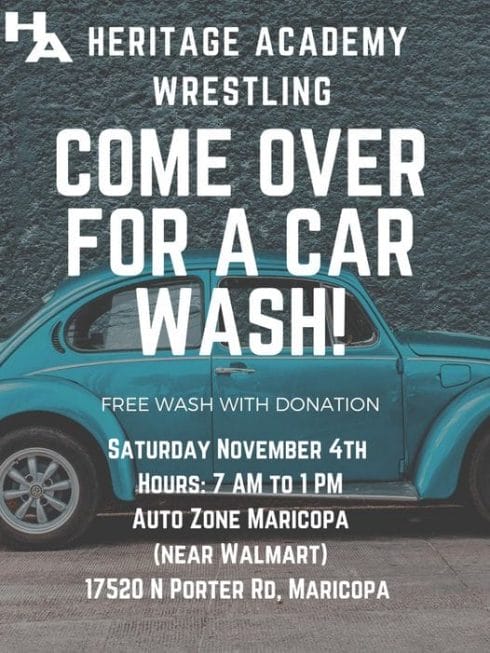 Tickets are available for purchase HERE! 
Click HERE to sign your family up to walk with us in the parade!!!
Click HERE for volunteer sign ups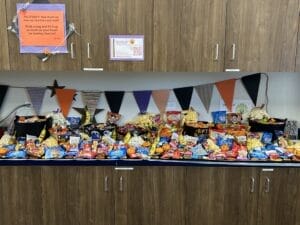 Thank  you PTO!  You shower us with love and treats!
 WE REALLY NEED BOYS TO CHEER!!!
Boys will be practicing CHEER on Tues/Thurs
starting November 7th right after school in the courtyard!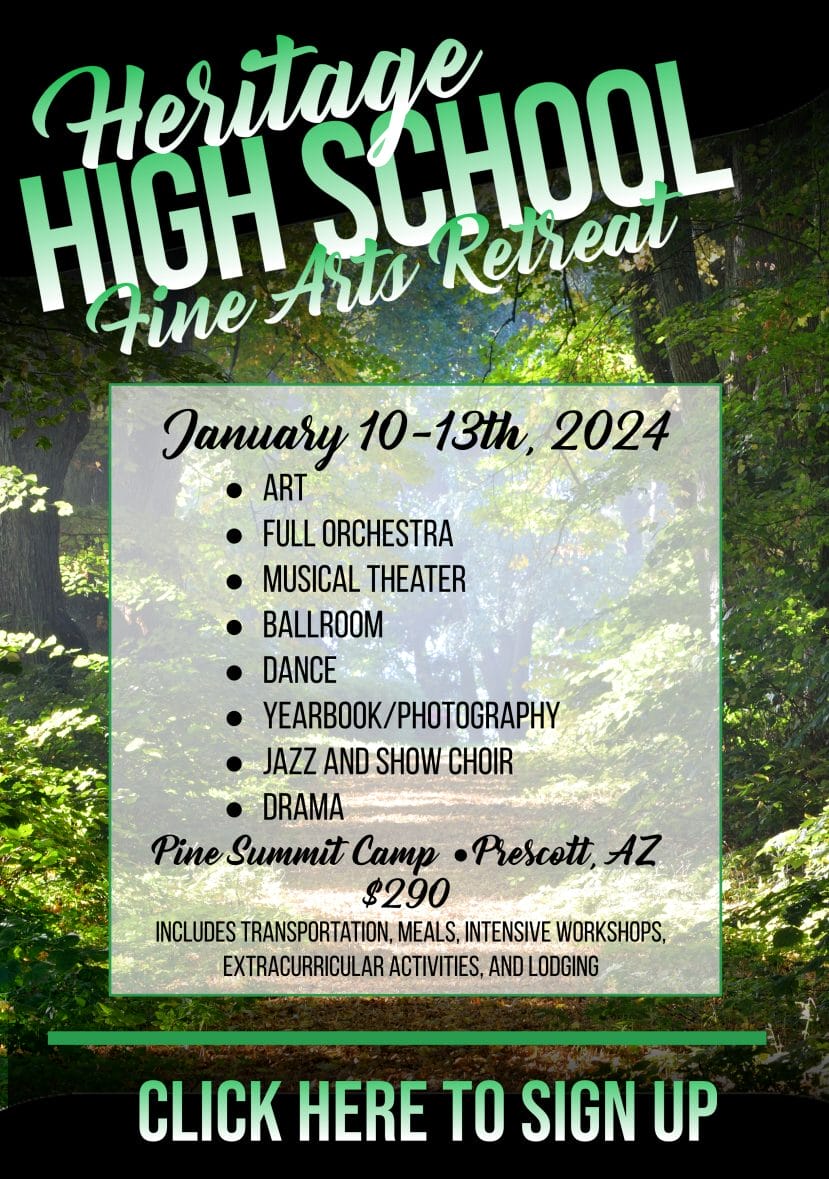 You can use your ECA funds for this trip.  Click HERE to find out how to pay through the ECA tax credit.
Click the flyer to sign up!
Click HERE for the itinerary, click the flyer to sign up!
Click HERE to find out how to pay through the ECA tax credit.
Click HERE to sign up
CLICK ON THE FLYER FOR MORE INFO
This awesome adventure is open to
Now open to ALL HIGH SCHOOL NOW!
Your adventure awaits!!
Tutoring is still happening!

Trap and Skeet Club
Saturday marked a historic day for the Heritage Academy Trap and Skeet Club. Congratulations to Logan Bates, Nash Ford, Troy Taylor and Jack Barnum for being the first ever Varsity letterman for High School Shooting Sports!
Congratulations to all of our 2023 Spring Season award winners:
Brody Abercrombie – Most Improved

Nash Ford and Jack Barnum – Straight 25

Thank you to our Coaches, Scorekeepers, Board Members, School Administration, Club Sponsors, and the Casa Grande Trap and Skeet Club for their continued dedication and support of the Heritage Academy Trap and Skeet Club!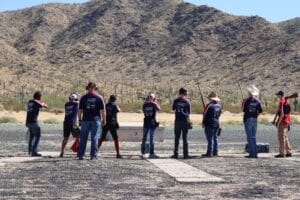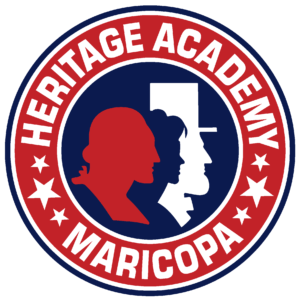 *** Sports Announcements***
*** JH SWIM TEAM***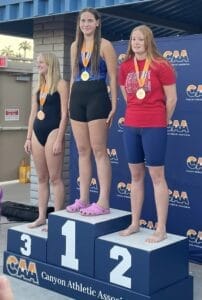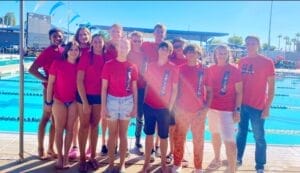 This Weekend was the Swimming State Championship!
In this final meet there were 14 teams and 122 athletes that participated this weekend. 
This year the CAA required athletes to meet a specific time standard.
Congratulations goes to:
Jayla Santa Cruz, Emma Hutson, Adam Carroll, Blake Packard, Jaden Hutson, Eddie Densmore,
Gianna Chavez, Lorelei Adams, Carleigh Mrosko, Brent Renfro, and Gavan Beamish for qualifying to attend our final meet.
For individual races
Emma Hutson took first place in the 200 freestyle, 
Jaden Hutson took first place in the 200 freestyle and 50 Butterfly, 
2nd place in the 100 Back
and 3rd place in the 50 Freestyle.
For Team Races our girls team took 1st place in the 200 Freestyle relay. Congratulations 
Jayla Santa Cruz, Gianna Chavez, Lorelei Adams, and Emma Hutson.

Our girls team: Gianna Chavez, Carleigh Mrosko, Emma Hutson, Jayla Santa Cruz and Lorelei Adams took 2nd place overall.

And finally, Jaden Hutson was awarded Swimmer of the year by obtaining the most points throughout the competition season.
Throughout the season I watched our athletes talking to and congratulating other competitors.  I also witnessed them helping each other and working together.  Overall, I am very proud of the attitudes and behaviors our athletes displayed.  Congratulations swimmers for working SO hard to obtain your goals and display the type of character that is taught here every day.  You make our school proud.  Thank you!  – Coach Huff
*** VARSITY PLAYOFFS***
*** CROSS COUNTRY***
JH Cross Country Girls made it to 2nd place in their state championships!  Congratulations Lady Heroes!
*** JH GIRLS SOFTBALL***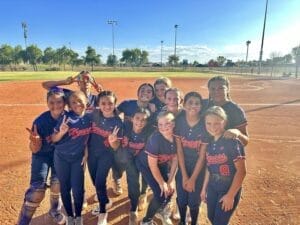 RED TEAM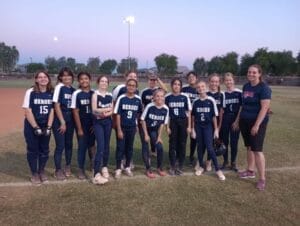 BLUE TEAM
*** JH BOYS VOLLEYBALL***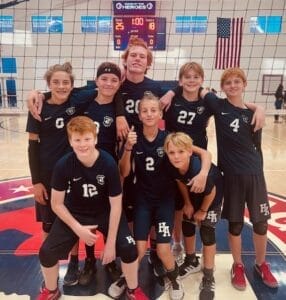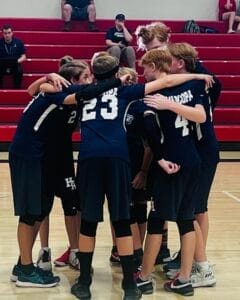 These Heroes are getting ready to start their season!  Good luck ladies!
Thank you PTO for setting up this YEAR LONG fundraiser!
Use promo code:  HAM20 at Papajohns.com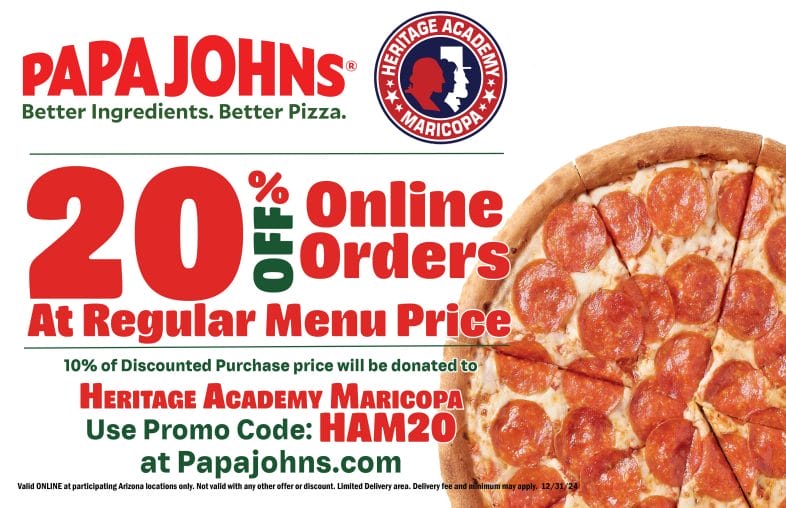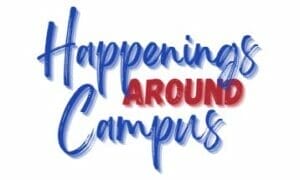 Scholars dressed up for Halloween this year!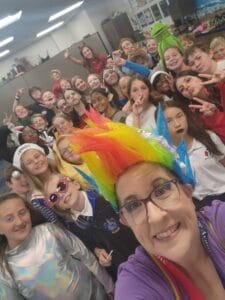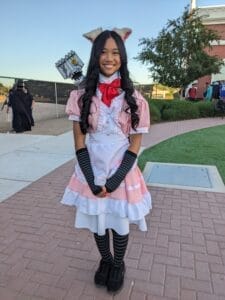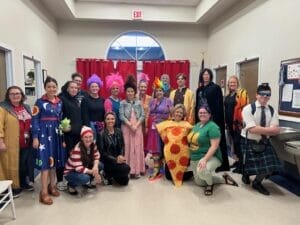 The Halloween Film Showcase was a hit, thanks for the show, Mr. Hettinger and film scholars!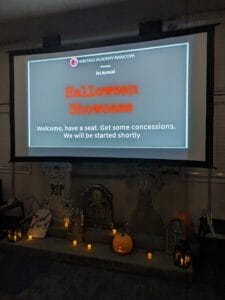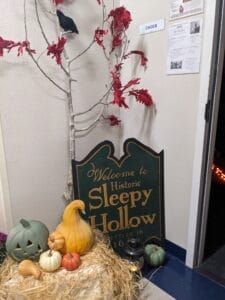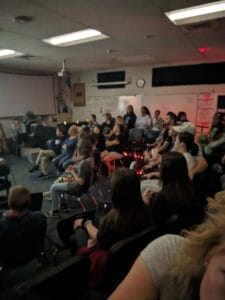 Matilda prep and scholars honing their acting skills.  Can't wait for the show!
Mr. Hamblin's Economics classes have been selling on campus this week. Come this Saturday to help support them in their goals!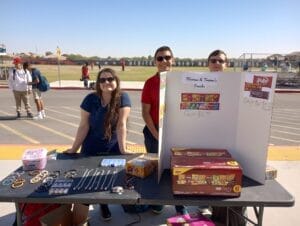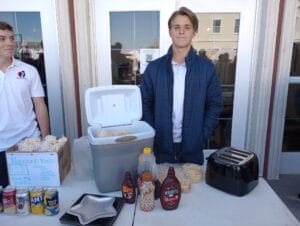 Several scholars were inducted into the International Thespian Society this week. Congratulations scholars!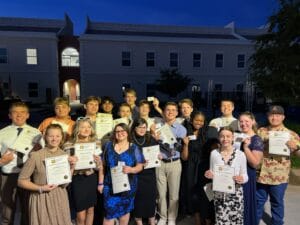 Oreo the cat is being fostered, she's still loves to talk and run around outside.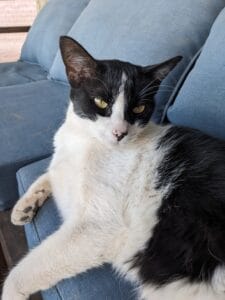 Click HERE to create an account.
CLICK HERE to check the website of The College Funding Coach
Register for the FREE educational workshop HERE
Has your high school scholar created a 4 year plan yet?
Heritage Academy offers advising to every scholar on campus. Mrs. Bocchinfuso will coach them along their college prep path, get them enrolled in college while in high school, and set up for future success!
Parents and scholars….. Do you have questions regarding college or high school planning?
Below is a list of topics that you may want to consider.
High school course selection
Early College Program – Dual enrollment, AP & CLEP
Earning an Associates Degree at Heritage Academy
ACT/SAT/PSAT (Which test and when?)
Financial Aid (Scholarships, Grants, Loans & FAFSA)
To schedule your appointment with Michele Bocchinfuso, please visit: https://calendly.com/michele-bocc
Be prepared and try to remember all of the items you will need for class, sports, and extracurriculars each day. 
We understand things happen and sometimes items get forgotten.  We have had an increase in these forgotten items, so please help remind your scholars to prepare their needed items the night before.  SCHOLAR WILL BE CALLED DOWN BETWEEN CLASSES TO PICK UP THE ITEM. WE WILL NOT DELIVER THE ITEMS TO CLASS.  Please remind your scholar to pick up the item in the front office.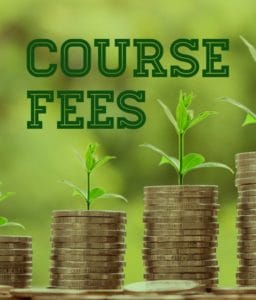 Course fees for all FIRST SEMESTER classes have been assessed and are now PAST DUE . Scholars with balances will now start to be dropped from all fee-bearing classes and will not be enrolled back in for the remainder of the semester.
As a reminder, our course fees are for the class, not the sport. Even if your scholar is not playing on a competitive team, you are still responsible for paying the course fee as is listed on the course request form completed at registration.
MySchoolBucks is our payment system for course fees and to make purchases through the school store.
To create your account go to MySchoolBucks.com and follow these instructions:
Click "Sign Up Free"
Follow the step by step instructions to add our school and your scholars to your account.  Our district is Heritage Academy Inc.  
Click on "School Store" on the top menu bar for a list of options.
If you click on "Store Home" it will take you to where you can purchase items like a parking permit, pay your PTO dues, or rent your choir robes.
If you click on "School Invoices" this is where your current course fees and end of year school balances from last year will be listed.  You will be able to make a payment right through this system!
We only accept online payments.  No cash or checks will be accepted.
COMMON ISSUE:  
No invoices?  You must add your scholars to your account.  Click the profile icon and select "My Students."  You may also need to add Heritage Academy as a new district if you another school on your account that uses myschoolbucks.
DRESS CODE REMINDERS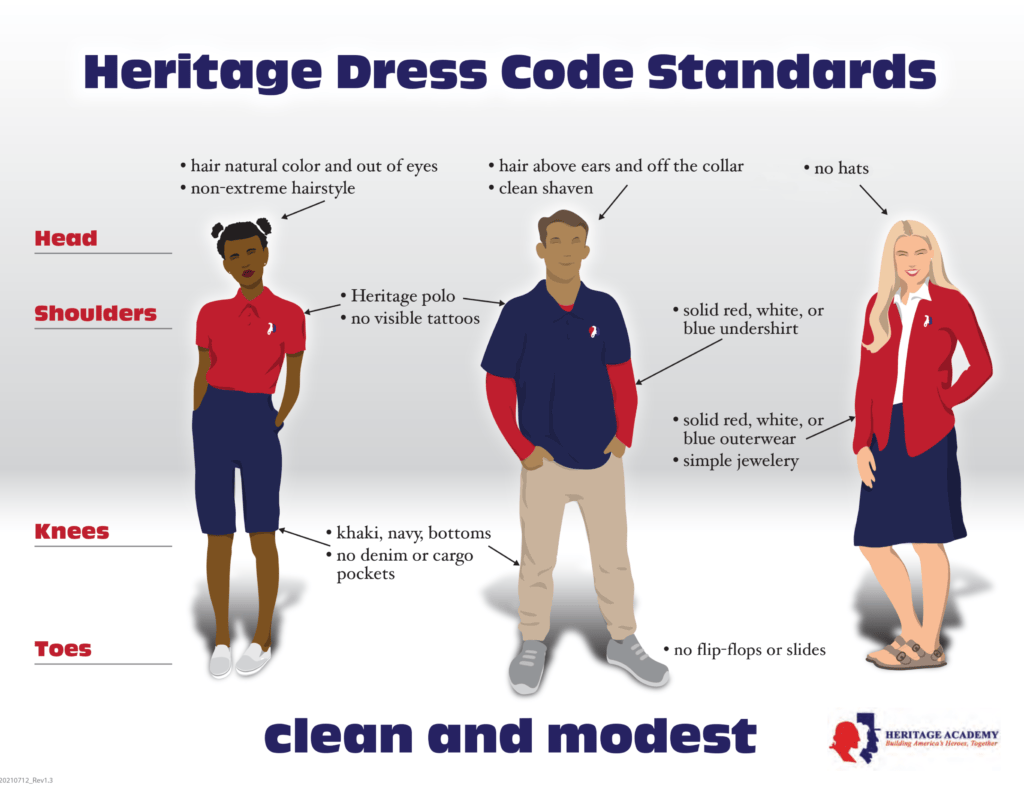 DID YOU ORDER LUNCH? 
New scholars – CLICK HERE to make your MyHotLunchbox account
HERE ARE A FEW REMINDERS:  
Change your scholars grade level under your profile.

Communicate with your scholar if you ordered lunch for them so they know to pick it up.

If a lunch is ordered and not picked up during lunch time, it will be donated.

If your scholar is absent, cancel the order or contact the front office if you want it saved by 10:00 am, otherwise it will be donated.

If you want a friend to pick up your lunch, it must be communicated to the front office by 10:00 am so the records can be updated.  
REMEMBER TO BRING YOUR LUNCH!! 
NO OUTSIDE FOOD IS ALLOWED
NO OUTSIDE FOOD (fast food or delivery) is allowed.  The school does not provide a lunch if your scholar forgets.  REMIND YOUR SCHOLAR TO PACK A LUNCH.