IMPORTANT DATES TO REMEMBER
9/22 –  PAINTING SENIOR PARKING SPOTS – see post for details

9/22 –  JH BASEBALL #2 HOME GAME – vs. EVAC 4:00 PM

9/23 –  NHS BLOOD DRIVE – see post for details

9/25 –  JV GIRLS VBALL HOME GAME – vs. James Madison Prep 5:30 PM

9/25 –  VARSITY BOYS SOCCER HOME GAME – vs. Heritage Mesa @ CS#7, Madison Prep 5:00 PM

9/26 –  JH COED SOCCER #1 HOME GAME – vs. EDUprize Gilbert  4:30 PM

9/27 –  VARSITY BOYS SOCCER HOME GAME – vs. Basis Chandler @ CS#7,  6:00 PM

9/27 –  JH BASEBALL #1 HOME GAME – vs. MASSA 4:00 PM

9/28 –  DOLLARS FOR DUDS – see post for details

9/28 –  PTO FUNDRAISER BAHAMA BUCKS – see post for details

9/28 –  JH COED SOCCER #1 HOME GAME – vs. Tri City Christian 4:30 PM

9/28 –  JH GIRLS VBALL HOME GAME – vs. LTS Maricopa 4:30 PM

9/28 –  VARSITY GIRLS VBALL HOME GAME – vs. Basis Peoria 6:00 PM

10/2 – 10/12 –  FALL BREAK

10/17 –  PTO MEETING – more details to come

10/18 –  SENIOR PICTURE RETAKES – 9AM – 10AM

10/16-10/19 –  HOMECOMING SPIRIT WEEK – see post for details

10/19 –  HOMECOMING FOOTBALL GAME– 5PM

10/20 –  HOMECOMING DANCE – see post for details

10/24 –  OPEN HOUSE – more details to come

10/30 –  HALLOWEEN FILM FESTIVAL – more details to come
IMPORTANT SCHOOL INFORMATION

Our Mission Statement
Heritage Academy is dedicated to youth, their growth and development. The purpose of education is to build strong character. Strong character is reflected in strong families, strong communities and a strong nation.
While teaching the academic disciplines, Heritage Academy is dedicated to instilling into the minds and hearts of today's youth a knowledge of and respect for the ideals and values of the great men and women of history, including those who founded the American nation.
As today's rising generation gains an appreciation of these people of accomplishment, they will be ready to provide the selfless service to their fellow citizens and to their country which will be required in the coming years to assist in preserving America's greatness. Heritage Academy exists to this end.
SCHOLAR COUNCIL PRESENTS…DOLLARS FOR DUDS
PTO OFFERS $1.00 DOUGHNUTS
THURSDAY, September 28th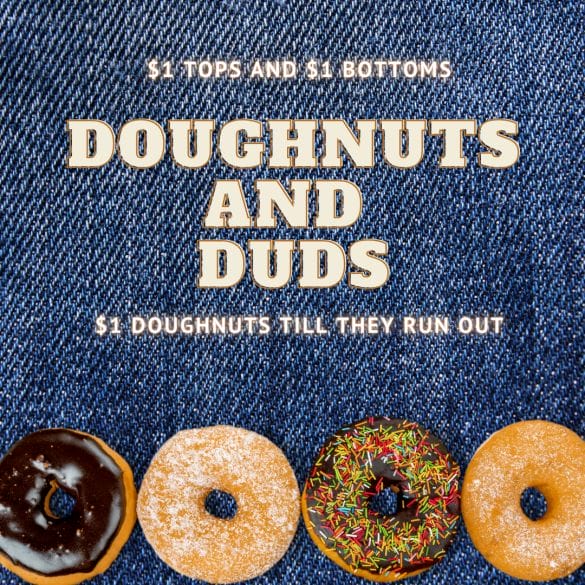 On Dollars for Duds days, scholars are allowed to wear non-uniform clothing (INCLUDING JEANS) that meet Heritage Standards.  $1.00 for shirt and $1.00 for pants/shorts. Wristbands purchased for participation must be worn on your scholar's wrist throughout the day.  Dollars for Duds is optional, and scholars do not have to participate. Money raised goes to support Scholar Council and the school activities and dances they support.
Heritage Standard means: no sleeveless or midriff shirts; shorts must be 4″ from the middle of the knee and skirts must come to the middle of the knee; no pants or shorts that are ripped, torn or frayed; no leggings; no inappropriate slogans or symbols on the clothing; and NO PAJAMAS.
If a scholar is wearing inappropriate clothing, they will be dress coded and will need to change into uniforms we have on hand in the office.
The PTO will be offering $1 doughnuts until they are gone that Thursday morning!
GET A COOL DRINK BEFORE OUR HOME GAMES!!!
The cost of this trip is $215.  You can use your ECA funds for this trip.  Click HERE to find out how to pay through the ECA tax credit.
Click HERE to sign up!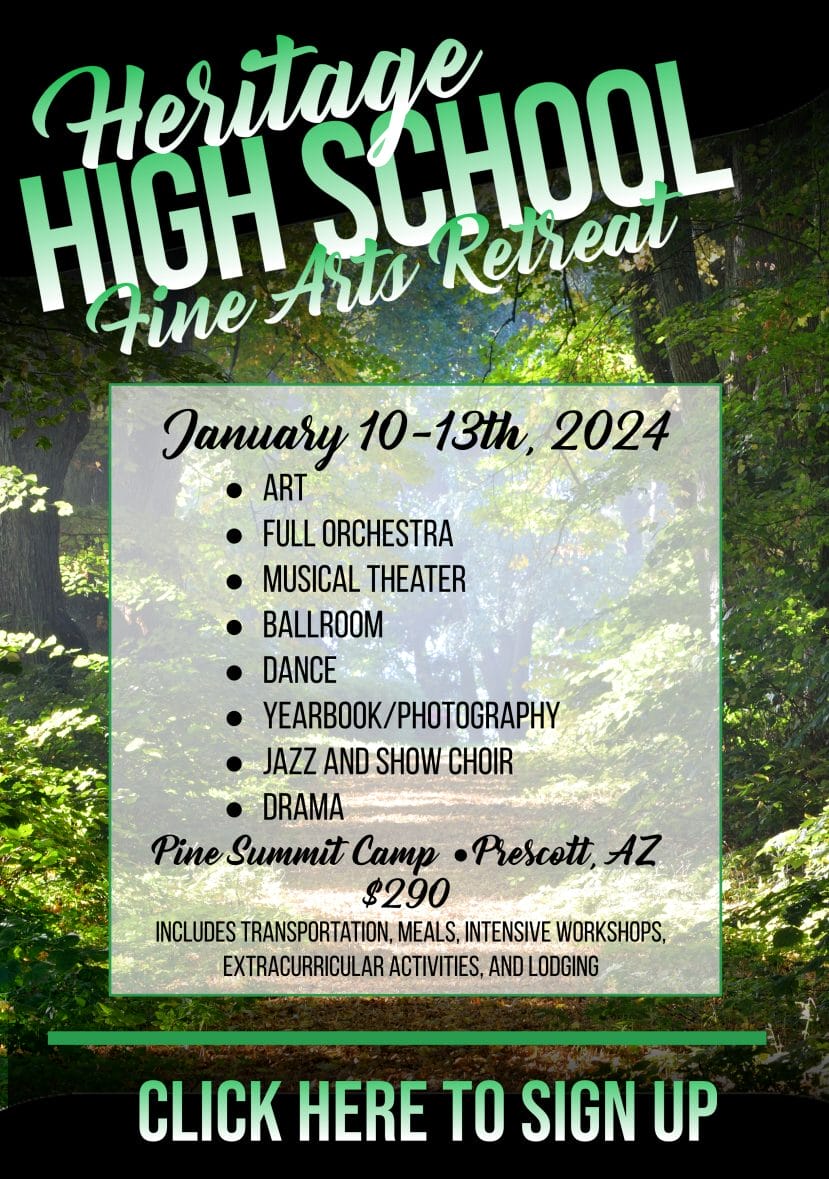 You can use your ECA funds for this trip.  Click HERE to find out how to pay through the ECA tax credit.
Click the flyer to sign up!
Click HERE for the itinerary, click the flyer to sign up!
Click HERE to find out how to pay through the ECA tax credit.
Click HERE to sign up
CLICK ON THE FLYER FOR MORE INFO
This awesome adventure is open to
Now open to ALL HIGH SCHOOL NOW!
Your adventure awaits!!
Want to know more about Distinctions that junior high school scholars can plan for and high school scholars can achieve.
Click HERE to learn more.
Want to know more about Lettering that junior high school scholars can plan for and high school scholars can achieve.
Click HERE to learn more.
Tutoring is still happening!

Homecoming week October 16-19
Invited guests from other schools may attend if they have a signed Dance Guess Pass.  These are available in the front office and will need to be  returned to Mrs. Titus before the night of the event.  Middle school scholars from Heritage or any other school may not attend.  Heritage standards apply for scholars and guests.  Click HERE for the semi-formal dress code.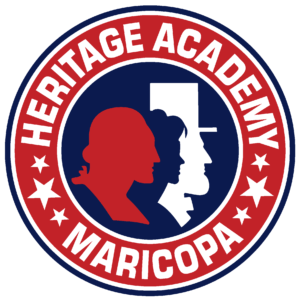 *** Sports Announcements***
For the complete schedule and results, follow our teams on azcaapreps.com
*** SWIM TEAM***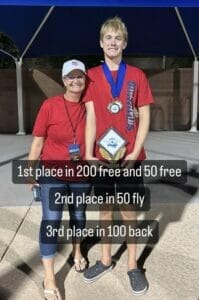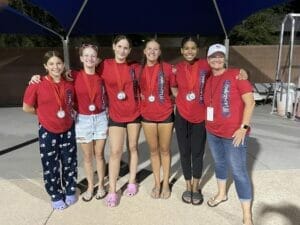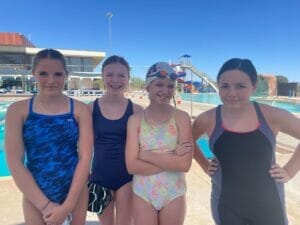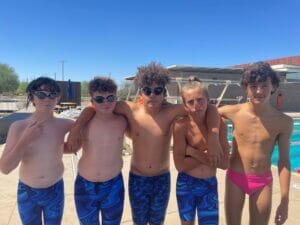 *** CROSS COUNTRY TEAM***
We had our first Cross Country meet of the season on Saturday 9/9. All our runners did AMAZING! Our JH girls placed 3rd overall and the following runners placed: Varsity XC – 6th Place Jade Evans, JH Girls – 6th place Mia Rader Nolasco and 10th place Giana Evans. Way to go HEROES!!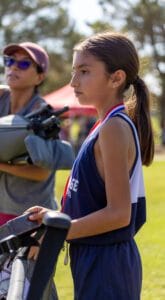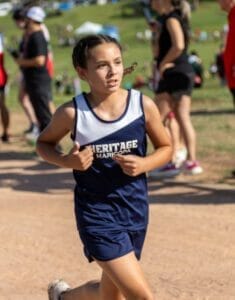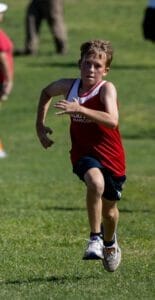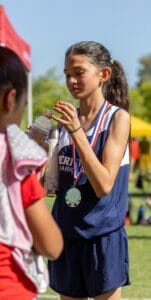 *** WRESTLING***
Not a Heritage sponsored event, but Heritage scholars are welcome…
Thank you PTO for setting up this YEAR LONG fundraiser!
Use promo code:  HAM20 at Papajohns.com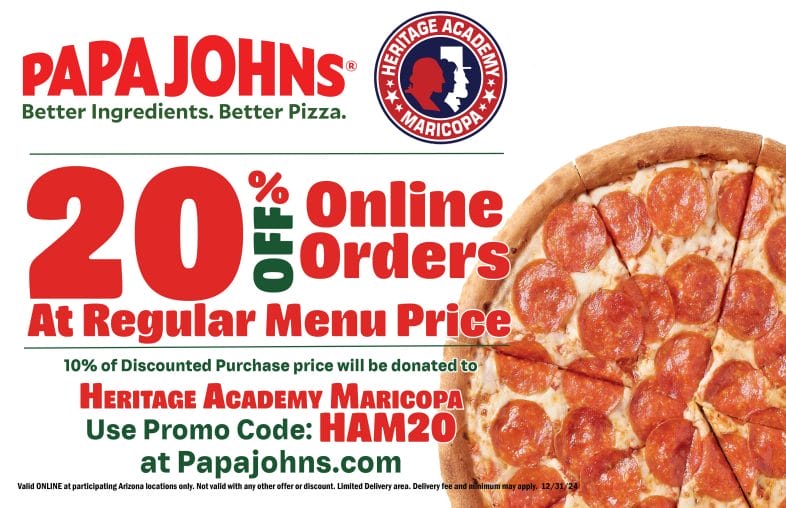 Open Enrollment is for NEW scholars only.
Our dates have changed this year.
Share this information with friends!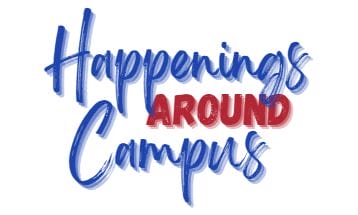 Heritage Maricopa celebrated their 5th Annual Constitution Night!
This week, Heritage and other schools across the country join in celebrating the signing of the greatest vision of human freedom in history; the US Constitution. It's been 236 years since the constitution was signed, and Heritage Academy exists today because of the great principles outlined within. 28 years ago, Earl Taylor envisioned a school in which young people would be able to learn to respect the ideals and values of those who founded this great nation and use those values to provide selfless service to their fellow citizens and country. We cherish and revere those who sacrificed their lives for the freedoms we enjoy today and we are so grateful to you all for coming out and celebrating with us. – Mrs. Titus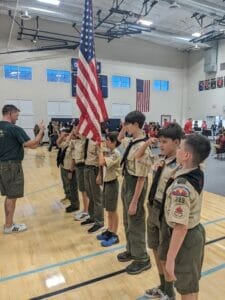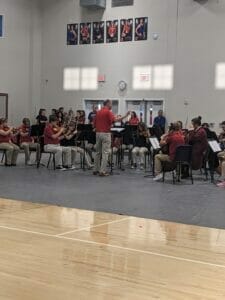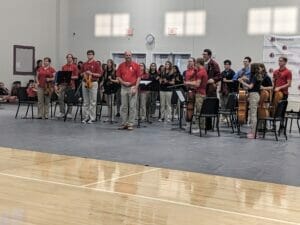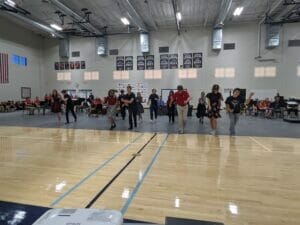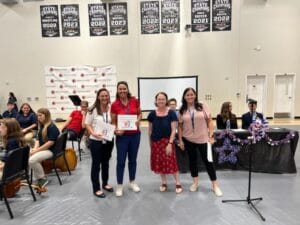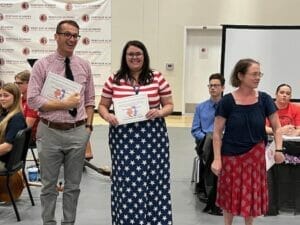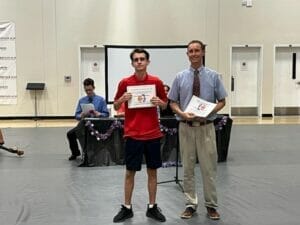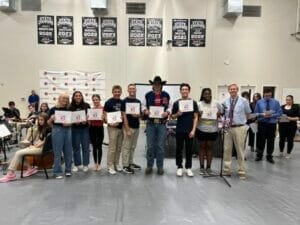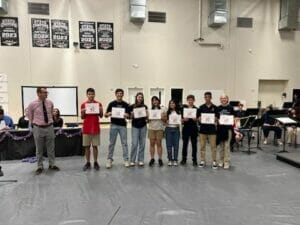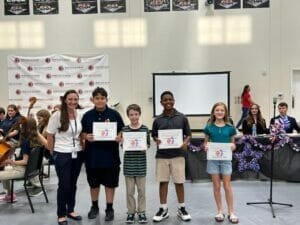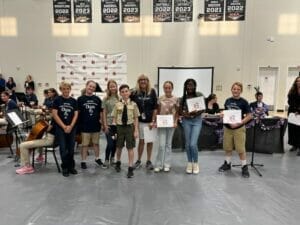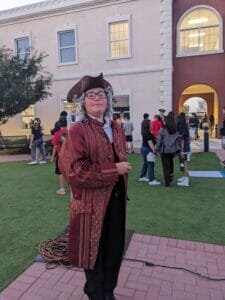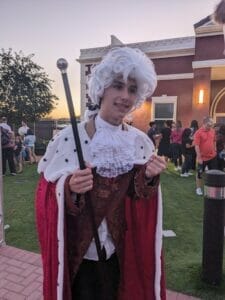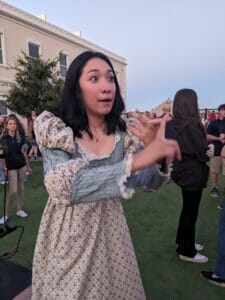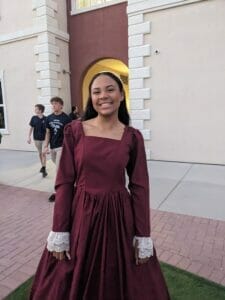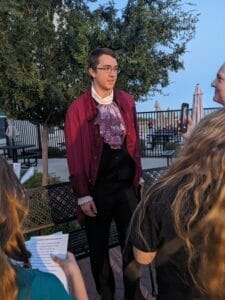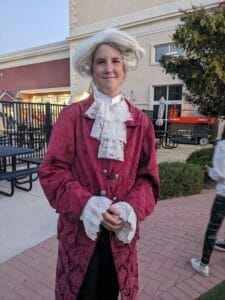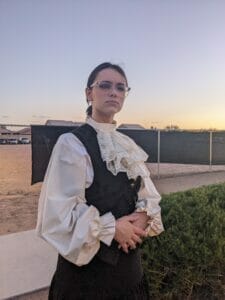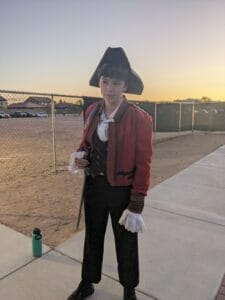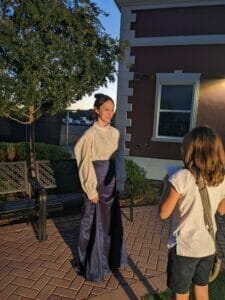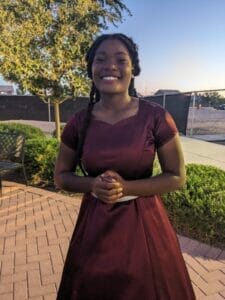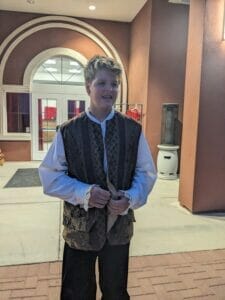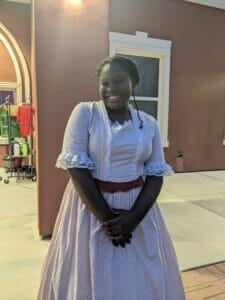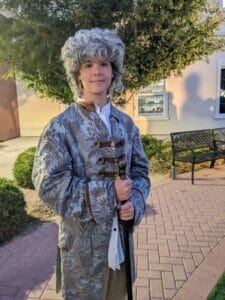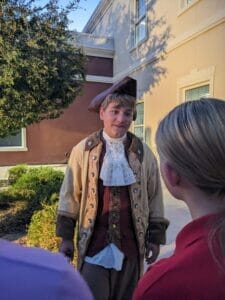 Last week Mrs. Sim's Science classes looked at Newton's first law that states for every action there is an equal and opposite reaction. We did by using film canister and putting Alka Seltzer in them. It causes them to shoot up in the air.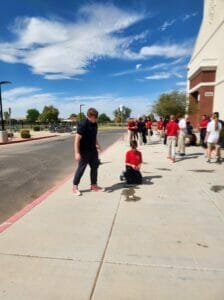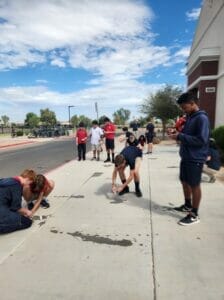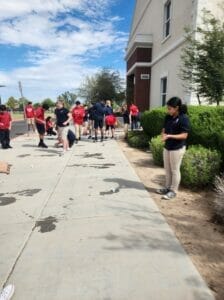 Mrs. Miller's Latin classes has been learning about mythical beasts in Greek and Roman mythology. The scholars each created their own mythical beast from any material they wanted and came up with their own myth about the creature, its powers, and weaknesses. Our scholars are so creative!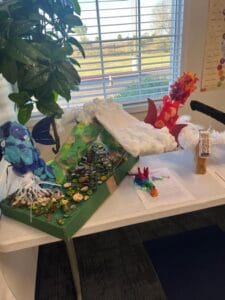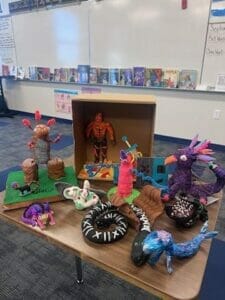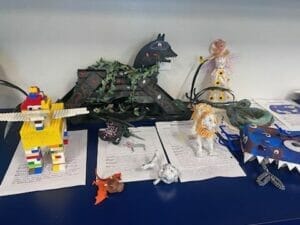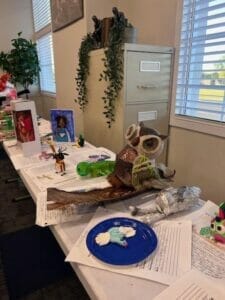 Can you solve the following problem? Mrs. Steelman's Math Application scholars can!
Chris and Sophie are running in opposite directions around a track, with constant speeds. Chris notices that he passes Sophie every 24 seconds. If it takes Chris 60 seconds to complete each lap, how long does it take Sophie to complete each lap?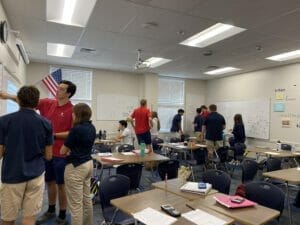 Mr. Hughes with Concert and Symphonic Bands did an outstanding job for their Fall concert playing classic and modern music. This program has been growing and getting more experience.  Can't wait for the next concert!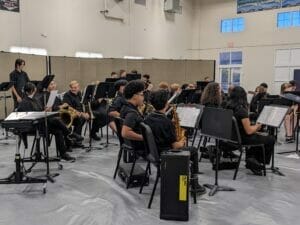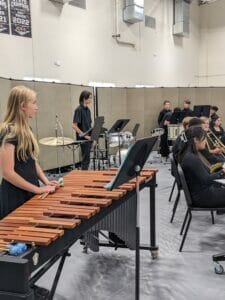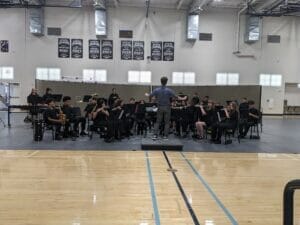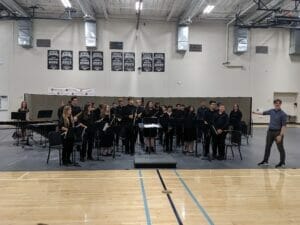 Mr. Bunker and Harmonics, Concert, Bella Voce, and Junior High Choirs put on a fantastic Fall concert at Maricopa High's auditorium.  The house was packed with family and friends. The selected songs were very moving and made us dwell on the beauty of nature and the human spirit.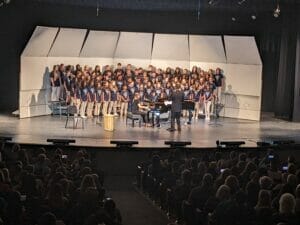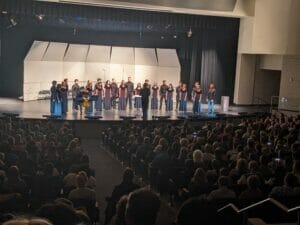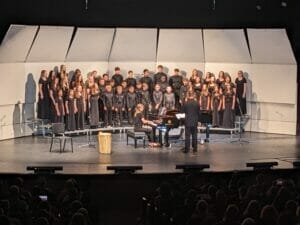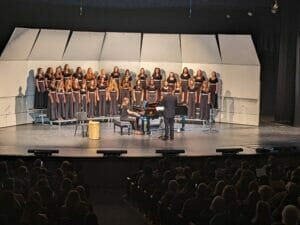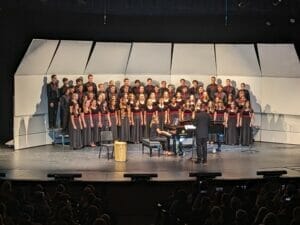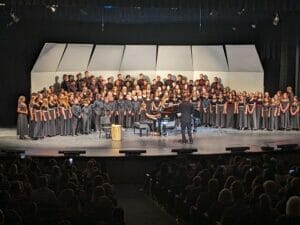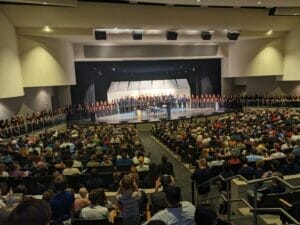 Pizza with the principal
Junior High:  Meela Baram, Ethan Barbaglia, Chelsea Davis, Obbie Cardenas, Paisley Munns, and Gabriel Girard
High School: Yazmine Caceres, Paxton Brown, Emerald Johnson, Kevin Farias, Natalie Chrisman, Julian Deegan, Sarah Gillies, and Elijah Scott
These scholars were recognized for doing good things around campus.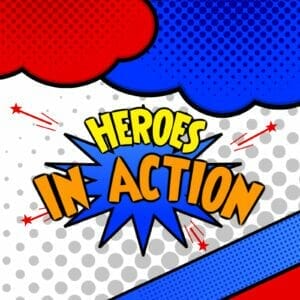 The USDA research center in Maricopa is the only free-standing research center in the U.S. that is not affiliated with a university.  At the facility they perform pest management and biocontrol research, plant physiology and genetics research, water and soil management and conservation research. The USDA typically hires upper-level college students for these paid internships. However, through a collaboration with Mr.Klepfer and the USDA scientists, three of our scholars have been hired for paid internships working in analytical chemical research as part of the water and soil department. The three Scholars are Chris Senne, Madilyn Ellsworth, and Adam Carroll. The scholars will be trained on multiple scientific instruments to gather data, as well as participate in the maintenance of the ongoing experiments. This is the first collaboration the USDA has ever done with a high school. Currently two more scholars are waiting on confirmation to be hired for internships in the plant physiology and genetic research department. We will update their experiences in upcoming newsletters.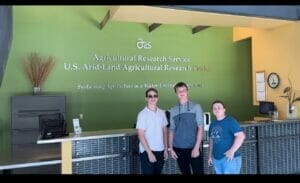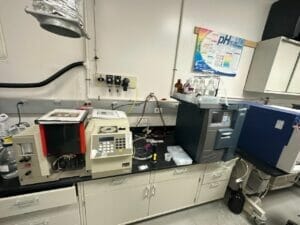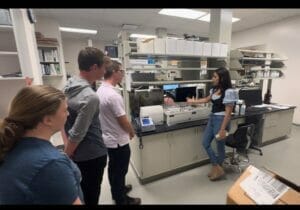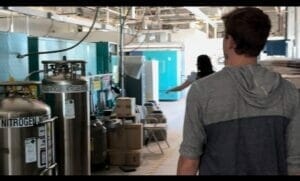 Congratulations to our Heritage Maricopa Seniors listed below. 
They have all received college acceptance letters. Outstanding!!!
Lorelei Adams– University of Arizona, Northern Arizona University
Romina Arteaga– University of Arizona
Lily Cottam– University of Arizona
Hannah Marney– University of Arizona
Lilyana Sabo– University of Arizona
Tyler Trimmer– University of Arizona, Arizona State University
Madison Martin– Arizona State University
Jaemin Hill– Arizona State University
Hunter Christianson– Northern Arizona University
Alexis Ivers– Southern Utah University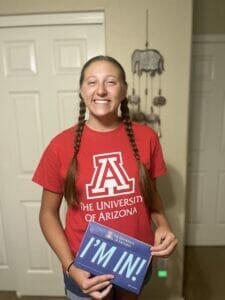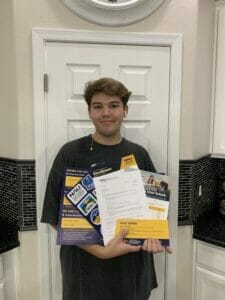 CLICK HERE to check the website of The College Funding Coach
Register for the FREE educational workshop HERE
Has your high school scholar created a 4 year plan yet?
Heritage Academy offers advising to every scholar on campus. Mrs. Bocchinfuso will coach them along their college prep path, get them enrolled in college while in high school, and set up for future success!
Parents and scholars….. Do you have questions regarding college or high school planning?
Below is a list of topics that you may want to consider.
High school course selection
Early College Program – Dual enrollment, AP & CLEP
Earning an Associates Degree at Heritage Academy
ACT/SAT/PSAT (Which test and when?)
Financial Aid (Scholarships, Grants, Loans & FAFSA)
To schedule your appointment with Michele Bocchinfuso, please visit: https://calendly.com/michele-bocc
Be prepared and try to remember all of the items you will need for class, sports, and extracurriculars each day. 
We understand things happen and sometimes items get forgotten.  We have had an increase in these forgotten items, so please help remind your scholars to prepare their needed items the night before.  SCHOLAR WILL BE CALLED DOWN BETWEEN CLASSES TO PICK UP THE ITEM. WE WILL NOT DELIVER THE ITEMS TO CLASS.  Please remind your scholar to pick up the item in the front office.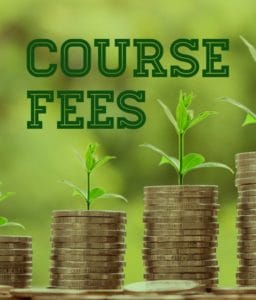 Course fees for all FIRST SEMESTER classes have been assessed and are now PAST DUE . Scholars with balances will now start to be dropped from all fee-bearing classes and will not be enrolled back in for the remainder of the semester.
As a reminder, our course fees are for the class, not the sport. Even if your scholar is not playing on a competitive team, you are still responsible for paying the course fee as is listed on the course request form completed at registration.
MySchoolBucks is our payment system for course fees and to make purchases through the school store.
To create your account go to MySchoolBucks.com and follow these instructions:
Click "Sign Up Free"
Follow the step by step instructions to add our school and your scholars to your account.  Our district is Heritage Academy Inc.  
Click on "School Store" on the top menu bar for a list of options.
If you click on "Store Home" it will take you to where you can purchase items like a parking permit, pay your PTO dues, or rent your choir robes.
If you click on "School Invoices" this is where your current course fees and end of year school balances from last year will be listed.  You will be able to make a payment right through this system!
We only accept online payments.  No cash or checks will be accepted.
COMMON ISSUE:  
No invoices?  You must add your scholars to your account.  Click the profile icon and select "My Students."  You may also need to add Heritage Academy as a new district if you another school on your account that uses myschoolbucks.
DRESS CODE REMINDERS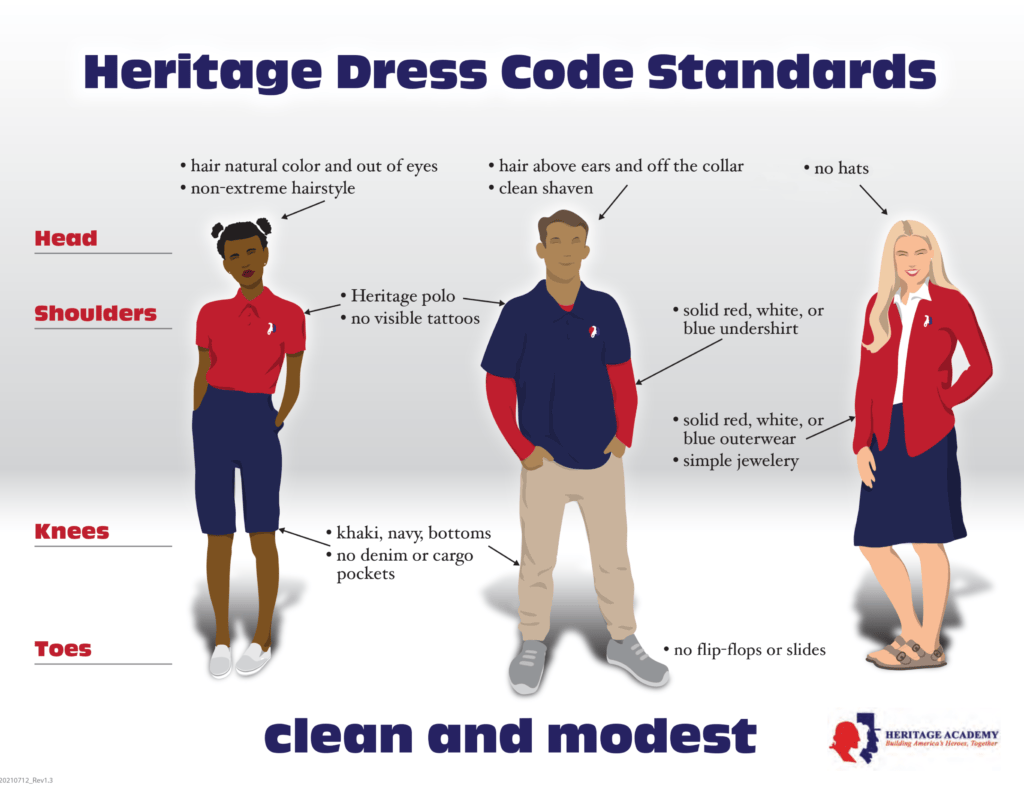 DID YOU ORDER LUNCH? 
New scholars – CLICK HERE to make your MyHotLunchbox account
HERE ARE A FEW REMINDERS:  
Change your scholars grade level under your profile.

Communicate with your scholar if you ordered lunch for them so they know to pick it up.

If a lunch is ordered and not picked up during lunch time, it will be donated.

If your scholar is absent, cancel the order or contact the front office if you want it saved by 10:00 am, otherwise it will be donated.

If you want a friend to pick up your lunch, it must be communicated to the front office by 10:00 am so the records can be updated.  
REMEMBER TO BRING YOUR LUNCH!! 
NO OUTSIDE FOOD IS ALLOWED
NO OUTSIDE FOOD (fast food or delivery) is allowed.  The school does not provide a lunch if your scholar forgets.  REMIND YOUR SCHOLAR TO PACK A LUNCH.